Car Insurance
What no one tells you, but everyone expects you to know.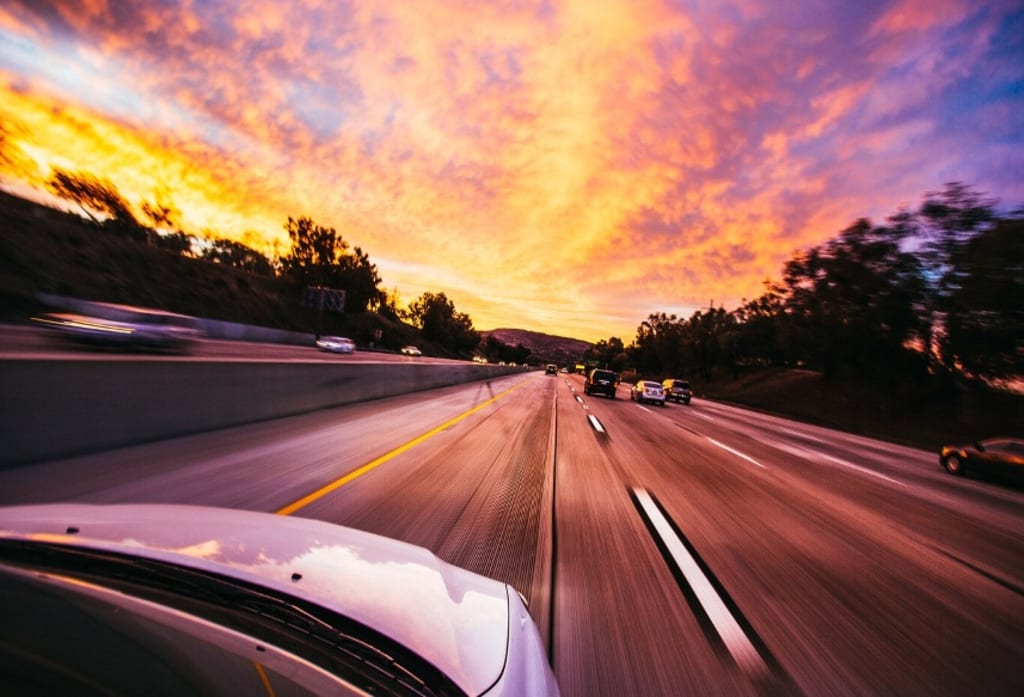 I worked in the insurance business for several years. First in customer service, then in sales, and finally as an insurance agent. The main thing that stood out to me was that the majority of people have no idea what auto insurance entails. They don't understand limits, coverage, or what all their options are. And how would the average person know without it being explained to them, which unfortunately doesn't happen nearly as much as it should. More & more insurance companies are stepping onto the scene without the option to sit down with your neighborhood agent. The main form of communication is a call center or an app, so it's becoming increasingly harder to come across agents who will take the time to make sure you understand the ins-and-outs of your policy. In turn this leaves people under insured and over exposed to all sorts of risks that they aren't even aware of. It is my hope to quickly and effectively teach you the basics of coverages, policy options, and even terminology as well as the pros and cons to 'liability only' coverage. I want to start by clearing up a common misconception. The term "full coverage" is very misleading and should not be used at all. What they mean by full coverage is that you opted to get more coverage above just liability. The correct term is collision and comprehensive. In all reality there is no such thing as full coverage. Every coverage has a limit. Also there are other options that are not always automatically included such as rental reimbursement, towing, and roadside assistance. I've taken countless calls from frustrated customers who just got in a wreck and thought they had full coverage.
When referring to collision coverage there are limits per person and per incident. Unfortunately most people were never even taught what the numbers represent. Here is an example of Utah's state minimum limits for collision.
25/65/15
These numbers stand for dollar amounts in the thousands. The first number is your bodily injury limit per person. This is often referred to on your policy as BI. In this example it means each person injured in an accident that you caused, would have up to $25,000 in coverage for their injuries sustained in the accident.
The second number is the maximum bodily injury payout per accident. $65,000. So if you hit a vehicle with three passengers and one was just bruised up but let's say the other two were taken to the hospital via ambulance. One of them suffered whiplash and a broken collarbone, while the other one broke his leg. Your policy would cover all of them up to a total of $65,000.
The third number represents property damage often referred to as PD. How much coverage you carry for the property belonging to the person you hit (in most cases there vehicle). So in this example you have a maximum of $15,000 to repair or replace their vehicle.
Comprehensive or comp coverage is for when your vehicle is damaged as a result of an incident other than a collision. Such as a rock chip in your windshield, fire, a tree branch falling, or theft and vandalism... Not to be confused with items being stolen out of your vehicle. That would be covered under renters and homeowners insurance. Confused yet? I know this is a lot of information to take in, but bear with me.
I'd also like to discuss what 'liability only' coverage is. Most people believe that if they have an older vehicle it's not worth it to get coverage above liability. And you may be right, but there's more to it than just waiving higher coverage on your lemon. You're also foregoing your passengers being adequately covered. You see, if you or your passengers are injured in an accident that you caused, all of you are only covered by personal injury protection or PIP. The minimum State requirement in Utah is only $3,000. You can opt for higher limits but in my experience about 75% of the people that I've quoted only had the state minimum because they didn't know any better. People have very little knowledge of the importance of PIP or the fact that raising it from $3,000 to $10,000 or $20,000 is usually only a difference of a few pennies per month. Another thing to consider when choosing liability only is that there is no protection on your vehicle if you are at fault. Which may not sound so bad until you're paying for repairs out of pocket, or having to purchase a whole new vehicle if you totalled yours.
Now in regards to deductibles you can lower your monthly payment by raising your deductible, but keep in mind that having a $1,000 deductible means paying that out of pocket before you can even get your vehicle repaired in the event of having an accident. The few dollars you'll save a month on your monthly premium may not always be worth that higher deductible.
I can totally relate to cutting corners and needing to save a few bucks, but with insurance this statement rings truer than ever...you get what you pay for. In limits and coverage as well as speed and smoothness of a claim.
Some accident damage adds up to much less than the limits but others exceed the limits by far. When that happens the cost comes out-of-pocket, which can mean a lawsuit filed against you, wages garnished, and even your home and other assets being seized. You may think that a major accident won't happen to you but the reality is that it happens countless times per day. Few things are more frustrating than not only being injured, but also left without your vehicle and having no idea what to do next. Most people are unaware of which party files the claim, if they will receive a rental vehicle, or even what their limits will cover. Then add in trying to contact someone at a call center and speaking to a different person each time. My advice to you is this ask a lot of questions. Ask what's included on your policy and what else is available (even if you chose not to take advantage of all that is offered it's still nice to know all of your options). Raise your limits if you can afford to because it's definitely worth it. Make sure you feel confident about your decisions on coverage, and I'd recommend finding a company that has local agents. Agents who see you as more than just a dollar sign. Sitting down face-to-face with someone will allow them to see you as a person who has unique coverage needs. Insurance is not one-size-fits-all so your agency shouldn't be either.
There's a lot more to auto insurance but I hope this was beneficial in helping you understand the very basics, and thus helping you make a more informed decision.