Candlelit Dinners Amidst Sikkim's Panoramic Splendor
Dive into the romantic allure of Sikkim with candlelit dinners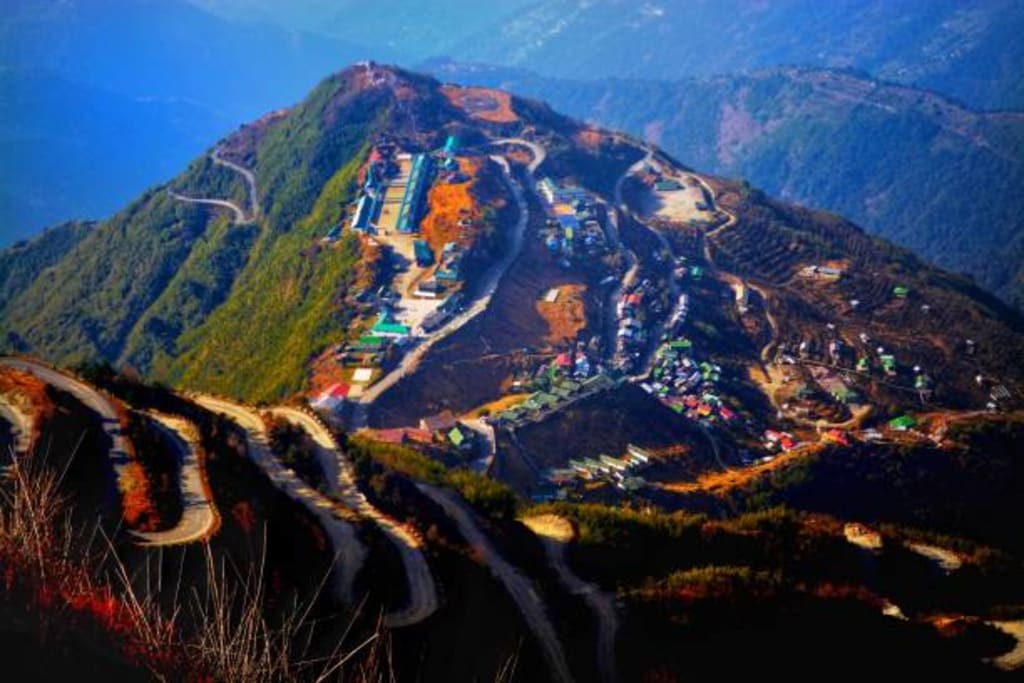 When love is in the air, where better to celebrate it than amidst the panoramic grandeur of Sikkim? Imagine a serene setting, a table for two, the soft glow of candles, and the enchanting backdrop of the Himalayas. It's not just a scene from a movie, but a dream come true with the best Sikkim honeymoon packages.
Why Sikkim Spells Romance
Mystical Mountains: Sikkim, cuddled in the lap of the mighty Himalayas, provides a surreal setting that instantly ignites romance.
Crisp Climate: The chill in the air is the perfect excuse to snuggle up, making every dinner feel like a honeymoon in Sikkim.
Cultural Tapestry: The rich culture and traditions add a unique flavor to your romantic rendezvous.
Top Spots for Candlelit Dinners in Sikkim
The Elgin Mount Pandim, Pelling: An old-world charm envelops you as you dine overlooking the majestic Kanchenjunga. Their garden area, lit with candles and fairy lights, makes for an ethereal dining experience.
The Terrace, Gangtok: With a sprawling view of Gangtok city lights and mountains, this spot is a favorite among couples. The ambiance, combined with delectable cuisine, sets the mood right.
Café Culture, Gangtok: For those who prefer a cozy setting, this café offers intimate candlelit dinners with a fusion of local and international cuisines.
Inclusions in Sikkim Honeymoon Packages: Beyond Dinners
While candlelit dinners set the romantic tone, the best Sikkim honeymoon packages ensure an all-round experience.
Spa and Wellness: Many packages include couples' spa sessions, allowing you and your partner to rejuvenate amidst nature.
Adventure Activities: For thrill-seeking couples, activities like paragliding, trekking, and river rafting can be added.
Cultural Exploration: Dive into Sikkim's rich heritage with guided monastery tours, traditional dance shows, and local festivals.
Crafting the Perfect Evening: Tips for a Memorable Candlelit Dinner
Dress the Part: While comfort is key, dressing up for the occasion adds a touch of magic to the evening.
Local Delicacies: When in Sikkim, indulge in local cuisines. Try dishes like momos, thukpa, and phagshapa for an authentic experience.
Music Matters: Soft, ambient tunes, preferably live instrumental music, can elevate the dining experience.
Personal Touch: Whether it's a special dessert or a personalized note, small gestures go a long way in making the evening memorable.
Conclusion
A honeymoon in Sikkim promises memories etched in time. With the majestic mountains whispering tales of timeless romance and the stars playing the perfect audience, every candlelit dinner here is a testament to love's eternal flame. So, as you ponder over Sikkim honeymoon packages, remember that amidst the tranquil terrains of this Himalayan haven, love isn't just celebrated; it's cherished.
Frequently Asked Questions (FAQs)
1. What is the best time to plan a honeymoon in Sikkim for candlelit dinners?
The ideal time for a honeymoon in Sikkim would be during the spring months (March to May) when the weather is pleasant, and the blossoming flowers add to the romantic setting. However, the cool months of October to December also offer a unique charm, with clear skies giving panoramic mountain views.
2. Are vegetarian options available for candlelit dinners in Sikkim?
Absolutely! Sikkim offers a rich variety of vegetarian dishes, and most restaurants and hotels cater to vegetarian preferences. Ensure to mention your dietary preferences while booking, and you'll be treated to a delightful vegetarian spread.
3. Can I customize my Sikkim honeymoon package to include more romantic experiences apart from candlelit dinners?
Most travel agencies offer customizable Sikkim honeymoon packages. Whether you're looking for private tours, exclusive experiences, or romantic add-ons, they can tailor the package to meet your specific requirements.
4. Is outdoor dining safe in Sikkim, considering the region's wildlife?
While Sikkim is rich in flora and fauna, most restaurants and hotels that offer outdoor dining ensure the safety of their guests. They often choose locations that are safe and have necessary precautions in place. However, always be aware of your surroundings and follow any guidelines or recommendations given by the venue.
5. Are there any cultural etiquettes to be aware of when dining in Sikkim?
Sikkimese people are warm and hospitable. While they are understanding of outsiders not knowing their customs, it's always appreciated when guests show respect. Some general etiquettes include avoiding public displays of affection, not interrupting or joining local rituals unless invited, and dressing modestly. When dining, it's polite to finish your plate as it's a sign of appreciation for the food served.
Reader insights
Be the first to share your insights about this piece.
Add your insights