Best Alternatives to ZipCar
With a growing market of peer to peer car rentals, Zipcar, one of the originators of the field, is facing stiff competition. Equipped with growing fleets of cars and user bases, here are some of the best alternatives to Zipcar.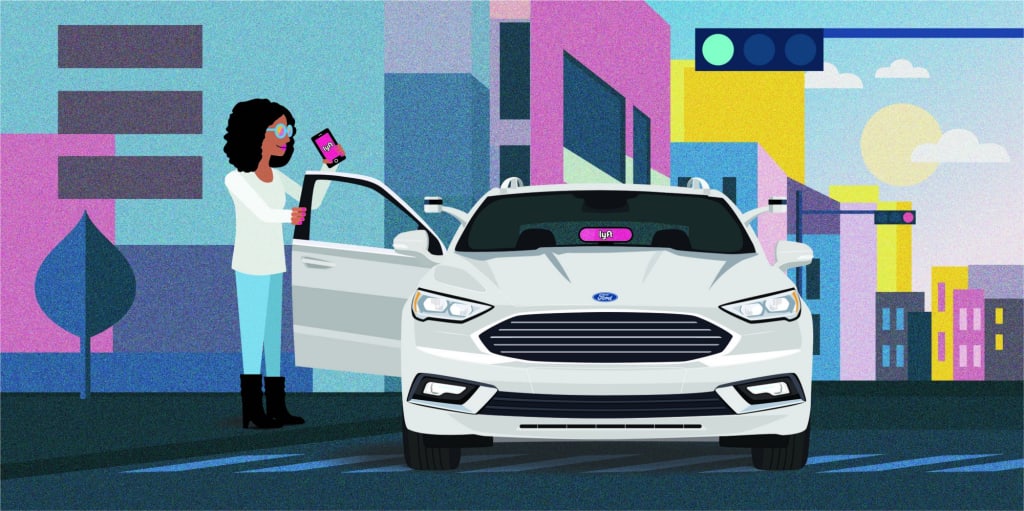 With the turn of the century, a change started in car rentals—there was a demand for hourly rentals at a low price for people who didn't own their own car. Zipcar was on of the innovators in this field, with the ability to lock and unlock a rental with your phone and drive away, all without ever stopping by a rental agency. Since then, peer to peer car rental apps and services has exploded. For daily drivers, membership fees can be steep, but worth the upfront price for the low priced rentals available. If you only need a car for a day or even a couple hours, there are many companies that offer daily rates, and some that offer hourly rates as well. For those that don't like to drive, peer to peer ridesharing services have also become ubiquitous with going out for the night.
Here are some of the best alternatives to Zipcar for every type of commuter, driver, and worker.
One of the first car sharing sites was GetAround. With hourly and daily rentals from people in your area, there is sure to be a car that suits whatever your needs are, whether its a truck to help moving or a convertible to impress a hot date. GetAround is free to join and starts at as low as $5/hour for rentals. Additionally, every GetAround car is already insured, and they can be rented within minutes of downloading the app and verifying your information. This is a major difference from traditional rentals, or even Zipcar, which maintain fleets of cars; Getaround relies on users to supply the cars. Just be sure you know how to erase all your personal information from rental cars, as you don't want strangers driving around with access to your contacts. Getaround offers discounts often as well, be sure to watch Groupon and other discount sites for deals.
Originally called RelayRides, Turo is another car sharing services where "real people" rent their cars out for hourly or daily use. Once Turo has verified your identity and your license, you can start booking cars. Like AirBnB, the owner of the car can then either confirm or deny your reservation, typically in less than 8 hours. Unlike some of the other car services on this list, these cars are not self unlocking; you actually meet the vehicle owner and get the keys in person. This can be a great alternative to Zipcar and potentially a way to meet someone who might be able tell you about hot spots in whatever city you're staying in.
With a growing fleet of blue and white smart cars, Car2Go is becoming ubiquitous in many cities including Denver, New York City, Portland, Seattle, Toronto, and Vancouver. Included with your Car2Go rental is free parking in any approved parking space. Just beware once you park and sign out of the car, it is up for grabs and might not be in the same space the next time you want to book it. With a low price of just $5 to sign up and no monthly or yearly subscriptions, Car2Go is an affordable alternative to owning a car or using public transport. Car2Go also offers access to Mercedes, sedans, and SUVs in addition to their flagship SmartCars. Car2Go is one of the best alternatives to Zipcar if you need to take a one way trip. ZipCar and peer to peer rentals all have to return to either their home parking spot or their owners home after your trip.
Just got to town and need to impress someone? Look no further than SilverCar. SilverCar offers rentals of high end Audis with a host of premium features. While this is more of a niche rental service than some of the others on this list, showing up to a business meeting or date in a high end car can help you make a great first impression. Available at a number of airports, SilverCar's services starts with a complimentary Lyft to your rental, and ends with the promise of no outrageous extra charges for returning the car with less than a full tank. And with no membership charges and a growing fleet of cars, this is one of the classiest alternatives to ZipCar.
Maven
With a much smaller fleet than many of the alternatives on this list, Maven is only available in select cities. Backed by GM, this company is poised for explosive growth, especially with its new Gig program. Maven Gig is a program allowing drivers to rent cars on a weekly basis for use with ridesharing services like Uber or Lyft, and on-demand delivery services, allowing drivers to earn money while renting a car, unlike most other rental services. Included in the rental is insurance and gas, letting you worry about driving without worrying about your car. Maven has also recently added a fleet of cars which have reserved parking spots in valet attended garages, where you can get the keys from the valet after proving you can lock and unlock the car from the app on your phone.
Hertz 24/7
If you're more comfortable renting from a more established company, or just not driving a stranger's personal car, Hertz 24/7 offers one way and hourly car rental in the UK with a focus on vans and light trucks. This is a great option if you're moving across or between towns, but this isn't the service to turn to when you want to really wow a date or blow a potential client away. However, the established company backing the rental means there is more support if something does go wrong and you're less likely to be turned away because there are no rentals left, so you won't be left stranded with a dresser on the side of the road.
Enterprise Car Share
Again, if you want an established company to back your rental, Enterprise CarShare is a great option. While it does have an annual and application fee, there are a host of benefits for those who will take advantage of the reduced price on rentals often. With an included fuel card and 24/7 customer support, renting a car by the hour, day, or even week through Enterprise CarShare is an easy and credible alternative to traditional rental agencies. This option isn't great if you need a rental TODAY though, with an up to 10 day waiting period for approval and your information to be mailed to you, but can be a great alternative to ZipCar if you're more comfortable without the ability to unlock your car from your phone.
If you don't own a car and don't like driving, the best alternative to ZipCar might be an alternative to renting at all. Lyft is a ride sharing service where you can summon a ride from your phone and within minutes a driver will arrive to whisk you to your destination. With a massive backing by GM, this rideshare service is well supported, but is still a great way to support your neighbors, without having to knock on their door for a ride. Also, always remember rideshare etiquette!
If you've heard of ridesharing, you've probably heard of Uber. It can be a great alternative to peer to peer rental services if you know you won't find a parking space, or will only go a few miles a day. With no membership fee and cars available 24/7 in most major cities, you can always count on Uber to get you home. Make sure you know how not to suck as an Uber passenger though; for all our sakes!
Chariot
Backed by Ford, this innovative company Chariot bills itself as a supplement to mass transit. By proving "first and last mile" service, they hope to make the ends of your commute easier and safer. Chariots are large vans driven by professional drivers and they are either public or can be commissioned by a company to provide rides to employees. If you like using mass transit but hate walking to the train station, this alternative to ZipCar can save you the hassle of driving. This service is only available in select cities, with the most routes in the San Francisco area, but it will hopefully be growing soon.
Owning a car in 2018 is no longer a necessity with the wide variety of car sharing sites and apps available. With the ability to find daily rates, hourly rates, or just pay by the mile for a ride, getting around is easier than ever. Next time you want to go exploring, check this list and see if there isn't just the right alternative to Zipcar for you.
Happy driving!
Reader insights
Be the first to share your insights about this piece.
Add your insights