All You Need to Know About Replacement Engines
Looking to get rid of a faulty car engine? Read this to gather useful information related to the replacement engines.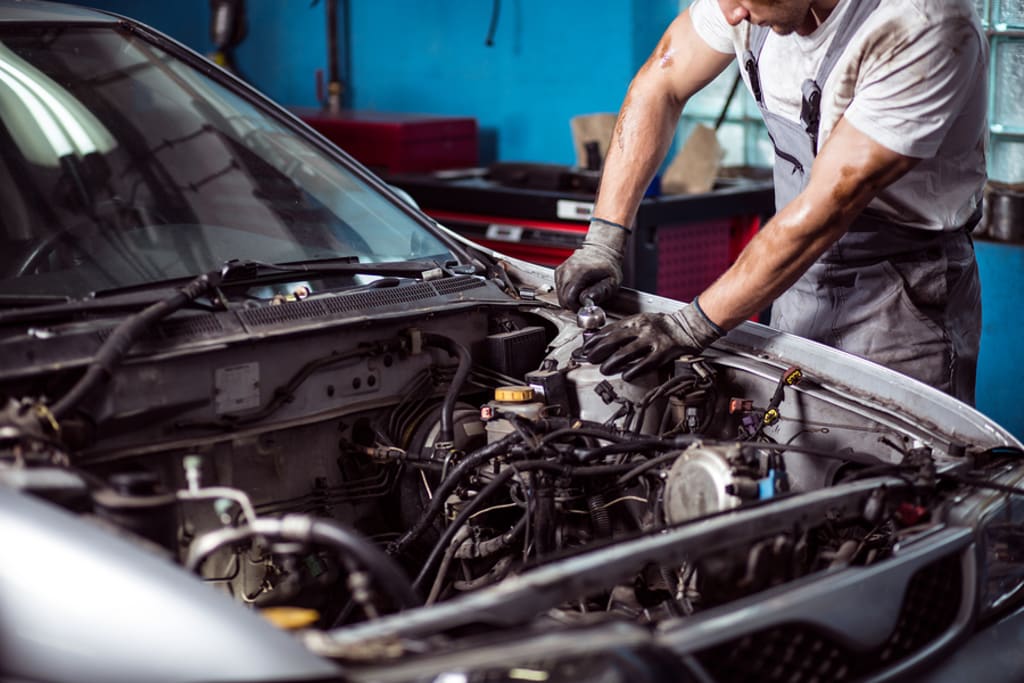 Most of the time our vehicles can end up with a blown engine due to excessive heavy-duty work, frequent commercial usage, lack of service, or plainly because of a malfunction that wasn't diagnosed on time that causes the engine to completely break down. When a situation like this takes place you start looking for a solution that's possible within your budget. Research conducted by Automotive Engine UK showed that in Europe, only a few people with a moderate budget go for a used car replacement to get rid of their faulty car while most of the people go for the option of a replacement engine when their vehicle's engine loses it's potential to further serve their purpose.
Keep this fact in mind that a blown engine is used to define a car engine that stops functioning like it is supposed to and its critical systems start malfunctioning too often. There can be many aspects of a blown engine and they depend on the specific issue it's causing. In simple words, a blown or broken engine is not worthy of being repaired because the resources and money it will require to start working again are usually equivalent to a replacement engine's cost. In some cases, these kinds of engines require a complete engine rebuild due to the impact of damage on their parts.
There are various reasons that your car engine has led you to the point where replacing it is the last option you are left with. You must know some of these issues that can cause this so in future you can take care of your car engine properly. Engine oil level not being maintained and not changing it on time is one of the most common but very damaging mistakes that many car users make that causes their engine to overheat due to more friction among the moving parts of the engine. Also, a hole in the block, knocking or rattling sound coming out of the engine are indicators that there is some catastrophic failure within your engine and it needs a full inspection or even a replacement. To widen your perspective and knowledge you can watch this amazing show related to cars.
However let's continue our topic i.e. replacement engines and firstly we will take a look at all the types of replacement engines and will get an in-depth view of them, how they are assembled, their cost and specific conditions where they are applicable to be used.
Kinds of Replacement Engines:
1. Reconditioned or Remanufactured Engines.
2. Rebuilt Engines.
3. Used Engines.
4. Crate or New Engines.
Reconditioned or Remanufactured Engines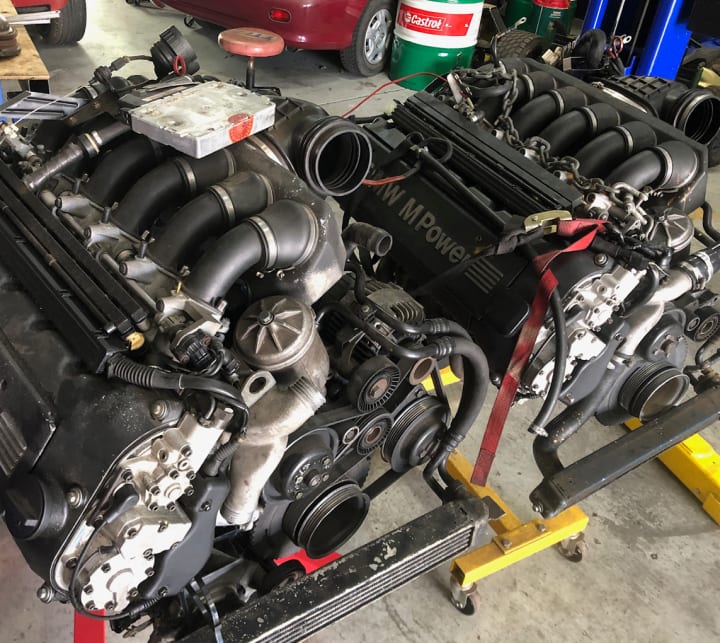 Reconditioned engines are also known as Remanufactured, Re-engineered, Re-manned engines. This type of engine replacement requires highly skilled professionals and expert engineers to make the replacement job perfect. Firstly the faulty engine is taken out of the car and break down to the component level then all of the components and parts are cleaned entirely that washes away all of the grease, oil, and dirty stuff. After this, the connecting rod, engine block, pistons, crankshaft are brushed thoroughly to ensure all the parts are neat and clean before the inspection begins.
After the cleaning, the inspection procedure starts where all the parts are keenly checked for any defects or faults. When the faults are identified the experts start to fix them one by one and all the damaged parts are replaced with the new ones. To make sure the parts are rightly fitted and installed, modern electronic machines are used. Recon engines cost a bit more due to the tough process the experts have to go through but this ensures a higher power efficiency same as a new engine with the perk of a long warranty period.
Rebuilt Engines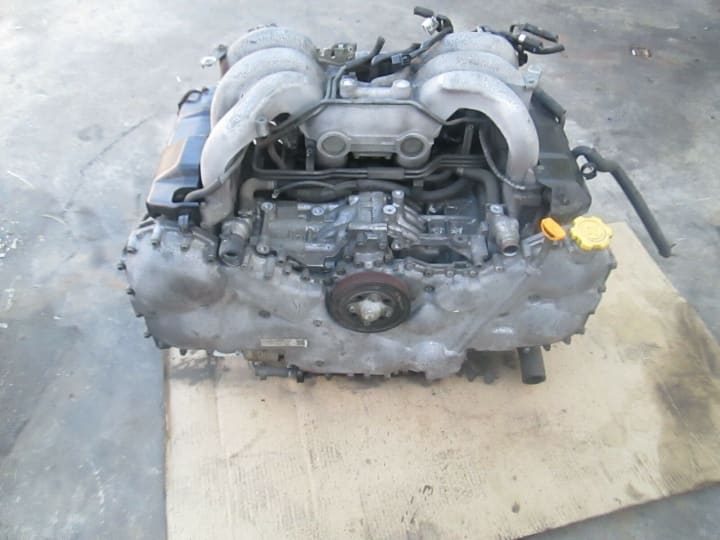 When it comes to rebuilt engines, the procedure for diagnosing faults is almost the same as recon engines. The issues are diagnosed by partially disassembling the engine and replacing the faulty parts with other used parts available in good condition that are compatible and can function well with the engine. The cost of these engines is slightly less than recon engines which in turn results in a shorter warranty time period.
Used Engines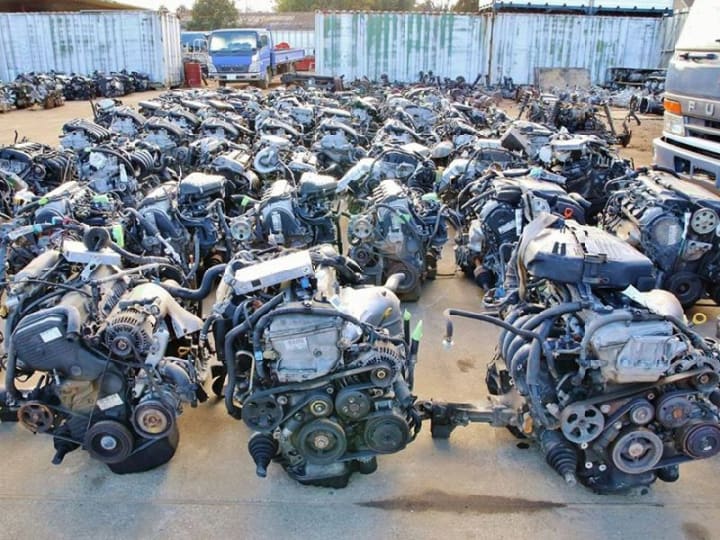 As their name describes, used engines are generally taken out of vehicles that are crushed in accidents or get stuck on insurance write-offs. With a few tweaks, they can be made compatible with another vehicle. However, their performance may vary according to the condition they were extracted in or the miles they were driven. They are a cheaper option when it comes to replacing the engine. But be sure to verify if the dealer is certified and only go for quality second hand engines for a hassle-free installation.
Crate or New Engines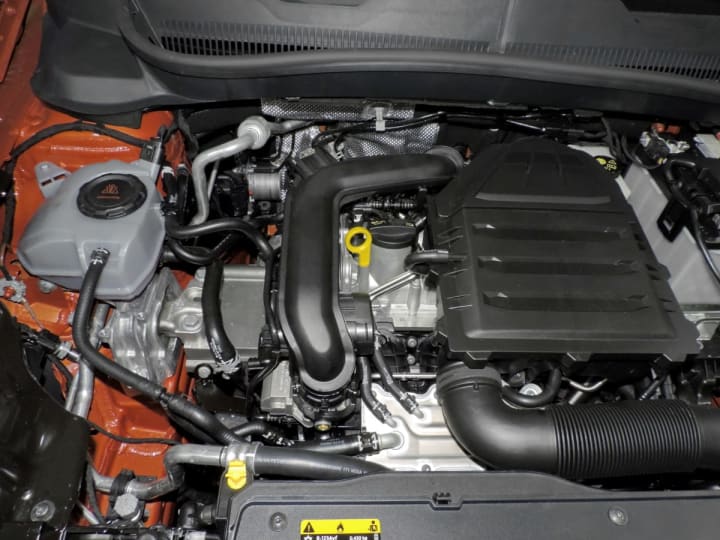 To get your hands on these types of engines, you have to contact dealership stores as crate engines cost a lot and average auto stores don't have that many resources and budget to keep them. In some rare cases, crate engines cost even more than the vehicle itself. These engines are the most costly type of replacement engines and are only preferred by car restorers or collectors.