7 Reasons to Shift to Bicycles as a Mode of Transportation
Bicycles over Cars and Bikes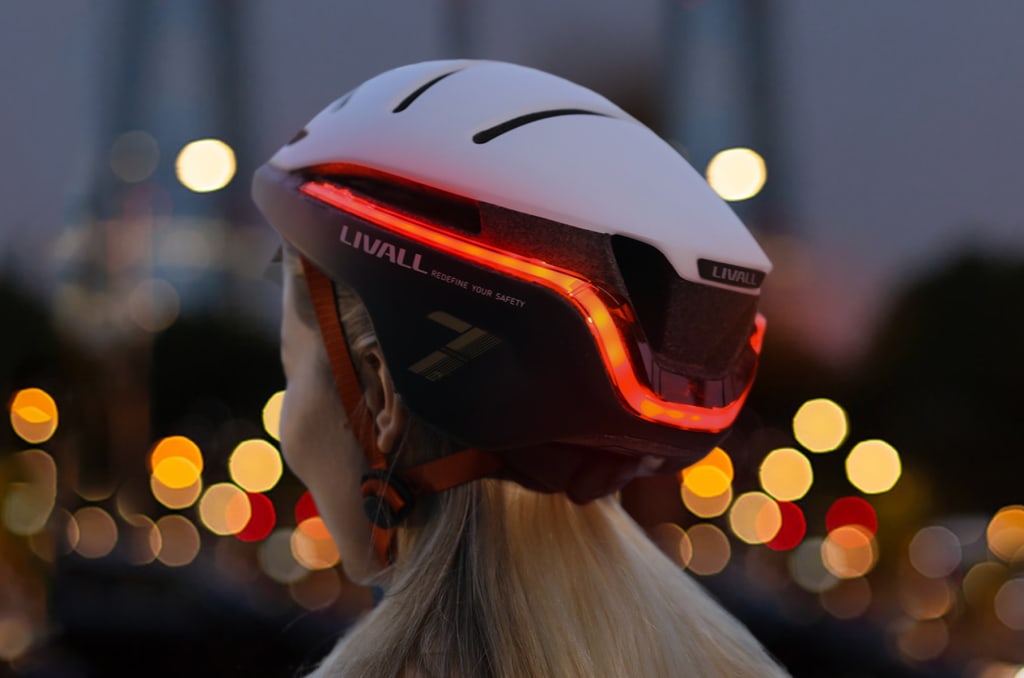 Our lives occasionally require a return to the past in order to enjoy a seamless flow of events. Bicycling is one such example, albeit today's bikes are considerably cooler and more thrilling thanks to significant advancements in the bicycle business.
People are moving to biking all throughout the country, not only because they are fashionable and appealing, but also because they are becoming more aware of the advantages of biking. Many individuals have benefited from this transition to biking in terms of their health and quality of life, and it is also beneficial to Mother Earth in many ways. You can get the best bikes at this alternative to eBay.
You've come to the perfect place if you've recently had some mental clarity and are considering how to enhance some aspects of your life. The main arguments for limiting the use of your automobile and spending more time on bicycles are as follows:
Convenience
Can you imagine that in a single year, commuters spend about 19 days trapped in traffic? That is a significant waste of our time, effort, and resources. Compared to automobiles or buses, bikes are far more practical and easy to operate. This is your best choice if you're sick and tired of being trapped in traffic and running late for work every day. Simply by riding a bike, you can avoid traffic and save a tonne of time that can be used for other useful pursuits.
Fitness and Health
Riding a bike greatly and dramatically enhances our health, which is one of the major advantages of doing so. The most thrilling and enjoyable workout is certainly cycling. According to the Rackfact post titled "The Best Bike Stand of 2019," more individuals are using bicycles as a result of growing awareness of obesity-related issues. It helps you burn calories, shed pounds, and tone your body. Additionally, riding enhances cardiovascular health, controls diabetes, and builds stamina. Additionally, it increases bone density and enhances joint mobility.
Economical
Riding a bicycle is far less expensive than driving a car, taking the bus, or taking the train to work. It has a very low maintenance cost and no fuel requirement. It needs a one-time purchase, and by taking excellent care of your bike, you may further lower the maintenance costs. You can save hundreds of dollars every year by using a bicycle to work more often. With that money, you could buy everything on your wish list.
Environment-Friendly
One of the main factors contributing to the current rise in global warming is transportation. Bicycles, which are incredibly eco-friendly, may help protect our world from dangerous pollution. Imagine how much pollution would be reduced and how much nicer our country would be to live in if everyone commuted on bikes instead of cars and other vehicles.
You Become More in Tune with Nature
A lover of nature understands the significance of going great distances to see a stunning sunset or dawn and experience very pure surroundings. While riding bike doubles the attractiveness of your experience, driving a car prevents you from experiencing the beauty of nature. It enables you to take a closer look at and better enjoy nature. You will view your city through new eyes and experience it as you have never done before, even if we only chat about riding bikes in your city and your daily routine.
Brings Excitement into Life
Riding a bike reminds you of the joy you once had as a youngster. If we stare directly into the eyes of an unflinching mirror, we will see that as we grew older, the intensity of our joy decreased. The daring youngster still yearns for the occasional misadventure and jolt of excitement in our life. Biking in some ways makes us remember these small pleasures and satisfies our inner kid.
Enhances your State of Mind
When we are physically active, healthy, and contributing to the world in positive ways, our mental health is sure to follow. Bike riding is a terrific idea and endeavors to better our way of life. Additionally, leading a healthy lifestyle considerably enhances our mental health. Being near nature helps us better grasp our ideas and helps us get to know ourselves. It broadens our horizons and changes the way we see the world.
About the Creator
I help Individuals, Coaches, Businesses, Founders, Entrepreneurs, & Marketers to grow in their businesses through Social Media by creating & designing visual content that aligns perfectly with their brand, values, and voice.🤝🏻
Reader insights
Be the first to share your insights about this piece.
Add your insights