5 Driving Safety Tips for the 2018 Holiday Season
Are you hitting the road this winter? Here a few tips to help you stay safe!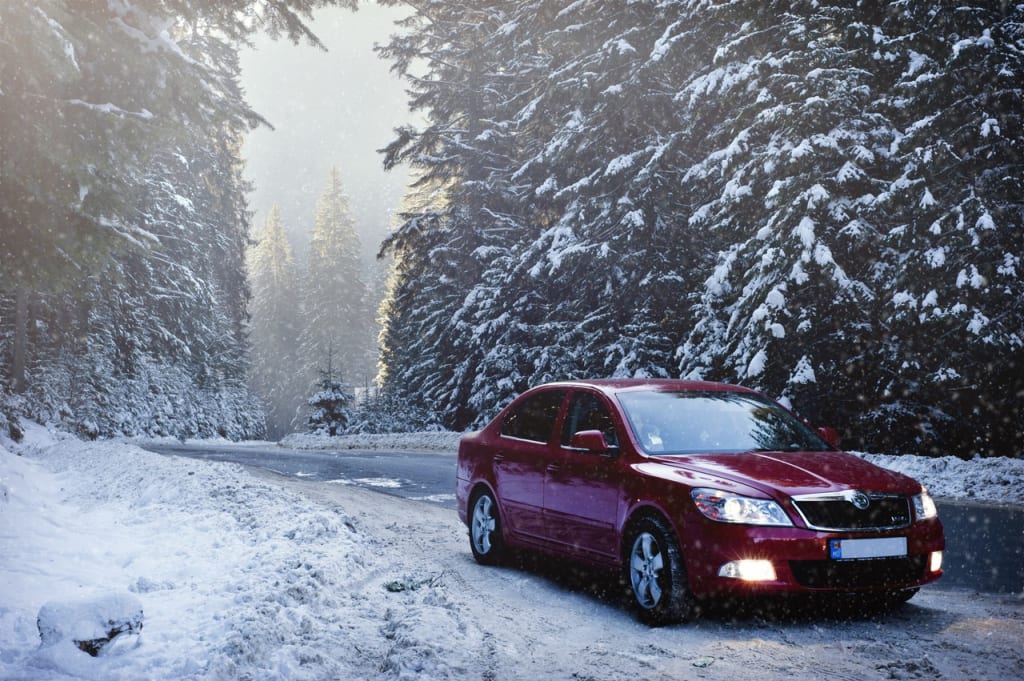 Source: Pexels.com
Are you planning on hitting the road this upcoming holiday season? While many people take planes in order to get home, even more people pack up their cars, load in their families, and drive to their loved ones. The traffic speaks for itself! Whether you're headed to your mom's house for a big turkey dinner, or headed to your favorite winter cabin to open festive gifts, there are a few important driving tips that you should keep in mind.
1: Get your vehicle maintenance.
If you're about to embark on a drive through winter weather conditions, it is important that you check that your car is in tip-top shape before taking off. Here are a few things that you should replace or get looked at a week before you leave:
Tire pressure
Windshield wipers
Wiper fluid
Car battery health
Transmission oil
This will hopefully prevent your car from breaking down. Don't forget to pack a spare tire just in case you run over something sharp on the road!
2: Leave as early as you can.
As previously mentioned, roads get very congested around the holiday time. Remember that while you're trying to see your loved ones, many others are, too. Leaving earlier will help you navigate clearer streets and will, hopefully, allow you to arrive on time. Leaving earlier also allows you to avoid drivers who are behind on schedule and driving erratically.
3: Don't drive tired.
People are often excited and eager to celebrate the holidays. Because of this, many people push their limits and try to get to their location sooner rather than later. We highly advise against this. Driving when you're tired can lead to decreased reaction times and unfocused vision. This could potentially cause a car accident and put the lives of your loved ones in danger.
If possible, try to schedule driving shifts with other people in the car. Taking turns behind the wheel will allow drivers to take naps and rejuvenate. This will help keep you on the road for longer durations of time.
4: Download a gas locator app.
It is no secret that gas prices tend to get unusually high when you're on an isolated freeway. To combat this, you should download an app that locates gas prices in real-time. This will inform you about where you should fill up to get the most bang for your buck. A few apps to try are GasBuddy, Gas Guru, and Waze.
You should also fill up your tank as early as you can, prior to leaving. Gas prices tend to increase more as the holiday approaches, so filling up earlier will help save your wallet a few cents.
5: Don't drink too much rum and eggnog.
Please refrain from drinking and driving at any time, including the holidays. Getting a DUI could severely impact your future. Outside of potentially hurting your loved ones and the lives of others, you could end up in jail. It could also affect your ability to keep and land jobs and much more. The holidays are a time to celebrate and be with your loved ones. If you want to let loose with a few beverages, please plan accordingly.
Keep these tips in mind and have a safe trip!
Happy holidays!
travel
Amanda Lin is a freelance writer and content creator from Daly City, CA. When she isn't writing, she loves to find new restaurants to try and travel the world. Contact her here: https://amandaslin.com/