17, Fast and Furious, Buy A Fucking Volvo
Because Everyone's Someone's Dumbass Kid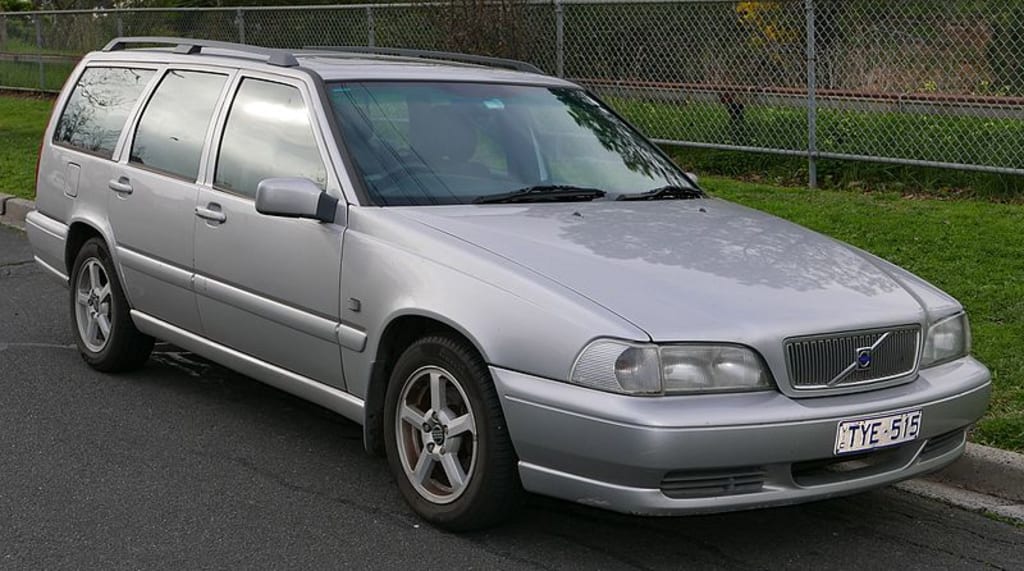 Delishis!
I remember the first time I met my baby.
Walking past the bramble on my suburban block, I looked down on the gravel. I saw my black Chuck Taylor's, I saw the sparkles in the gravel contrasted deftly against that dull gray curb. It was a day, it could have been any day, just a day. The sun was out, maybe it wasn't.
Her ass, it was fat. It stuck out, big, hard, wide. She was shorter than me so that when I leaned my shoulder touched her top. She was white, white like the meat of the most beautiful eyes.
Actually she was silver, she was a silver Volvo V70 crafted and constructed in the year 1999. It was 2009, so she was a senior in car years – but a virgin to my eyes.
And I was an asshole.
The Fast and The Furious had changed my life. It wasn't (RIP) Paul Walker or Vin Diesel that had changed my life, but it was the speed and the crazy ricer style.
Soon I was playing Drag Racer V3 and I was all about speed. Unfortunately, my desire outweighed my skill, and probably still does.
I'm thankful I had a big, fat, square station wagon. If I didn't, I'd have had my license taken away or worse, I could have killed myself or someone else.
First of all, we've all seen the pictures of the teenage girl who wrecked her wealthy father's Porsche into (of all things) a toll booth. It was not a phantom toll booth, she's dead. Super dead. Tied for the most dead of all time with everyone else who is dead. You're not on that list, congratulations.
The first time I could have been in a lot of trouble, I got pulled over doing 105. Did I cry? No, but everything short of crying, I did. I got off.
So that's lesson one, had I been able to go as fast as the teen in LA, I probably would have. Like she probably thought, I thought, that going fast didn't impact control.
Wrong. All you gearheads know it's true. I didn't.
Second, I'm a better driver for it. Having an average car, even for an enthusiast, was awesome. I learned from getting used to the handling of a fat Volvo how to read a car, how to test its limits without testing your insurance company.
It fueled my thirst too, but in a healthy way. I wanted to drive my friends' cars. From junkers to BMW's to your rich stepdad's whip, I would drive it.
I learned the intricacies of suspension, handling, what torque meant, all the things that only variety could teach you. And it's because I wasn't satisfied. That's point two.
My third and final point, the most important point – I never let my car define me.
It's a big problem in our culture, the enthusiast culture, that our whips become our symbols. I love cars like you do, and I'd do anything for my Passat. In fact, I do, I spend a lot of money, care and time on Little Frog. But driving with me, or against me, it's not all that I am and it's not the only thing I can talk about.
That comes from not having something to brag about originally. It comes from not only hanging with gear-heads and originally getting laughed at. Now when I hit the track and get to 150 in a Passat, it becomes, "Oh, Tremendous Frog Encounter can also drive, that's pretty sick."
That's dope, I need that.
We are who we are at work, in bed, at the dinner table, and in our passions. If I was automatically given a car that I juiced, I wouldn't love all the things I love today that aren't fed on unleaded. And I'm really glad I can say that.
Drive fast, y'all.
Reader insights
Be the first to share your insights about this piece.
Add your insights