10 Convenient Gadgets to Keep in Your Car
Gearing up for a long road trip? Just like being prepared? Try out the ten most convenient gadgets to keep in your car for any situation!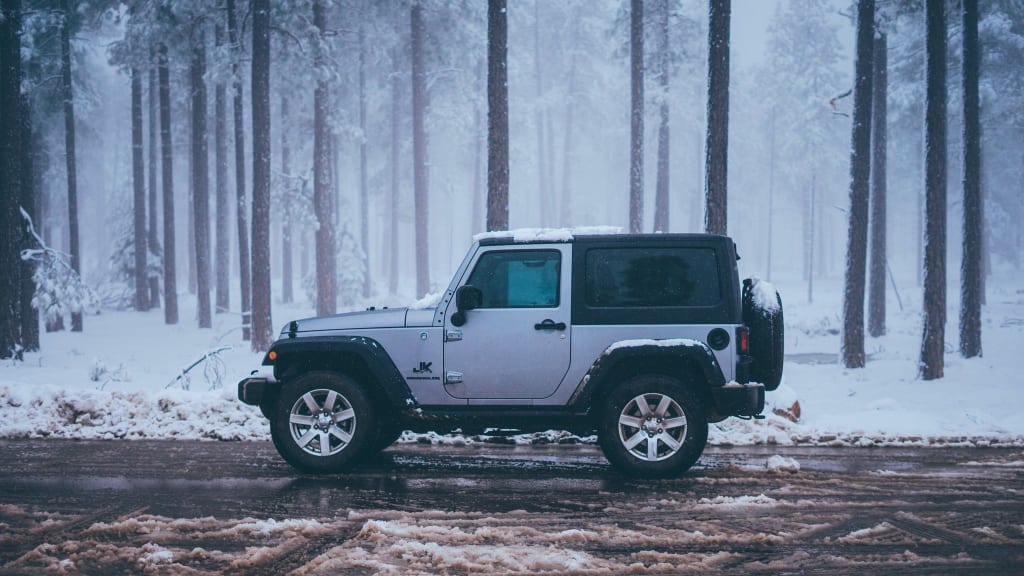 You're at the final stage now. You've already gone through your list of things to do before buying or leasing a car. The car of your dreams (or the nicest one you can afford, let's be real here) is now yours. Before you hit the road for any extended period of time, what should you fill your car with to enhance your driving experience?
There are so many options, but I've narrowed it down to a few essentials and some that are just cool to have. So here are some of the most convenient gadgets to keep in your car. You can get these for yourself or use them as gifts for any car lovers you know!
Ah Bluetooth—the greatest thing since... Well, maybe ever. If you're one of the unlucky ones whose car does not have Bluetooth installed, I'm here to tell you there is a light at the end of the tunnel. Simply buy the Bluetooth car kit, set it up, and you'll be jamming out to your tunes in no time. As a Bluetooth addict (I am seeking help for it, don't worry), I can't even imagine driving anywhere without listening to what I want to. I make a lot of long car trips to my girlfriend's house (I have to since she goes to another school and is totally 100 percent real), I need to be able to get in the zone for the ride. It makes driving easier and is a must-have.
The Roav VIVA has Amazon's Alexa already enabled and contains two different microphones to provide noise cancellation and accurate voice identification. The two charging ports allow for happy passengers in case there is a dire need for power. If the worst case scenario happens, and there are connection problems with your car, you can take it back within 30 days for a full refund.
I know, I know, what's a GPS doing on the most convenient gadgets to keep in your car when I can just use my phone? Good question, it deserves a good answer. This is the backup for when your phone is glitching and you have no idea where you are. This has happened twice in my life and I was stressed to the maximum both times.
Think about it, if you're far from home and your only directional guide malfunctions, what do you do? Luckily, my phone found its way after 25 minutes or so both times. However, neither time was worth the stress when I could just have a GPS as a backup in my car. They're relatively cheap and can save you a ton of stress if your phone decides to be difficult.
As the first essential item to have on you at all times, you'll want the portable jump starter kit to be a part of the gadgets to keep in your car. If your car dies, you either rely on the kindness of strangers or handle it yourself. The latter seems a lot easier and more likely. After you have one, it's easy. Google where the clamps attach to on the engine (I had to, no shame in that) and make sure to keep it in your vehicle at all times. Now, you'll never have to worry about your engine failing in the middle of nowhere.
Yes, the product you all saw on Shark Tank. If you haven't, it's a great pitch and Laurie Greiner picked it up. The Drop Stop blocks off the pesky areas in between seats and center console in cars. Dropping anything down there is the absolute worst, especially when you're driving. The creators of this wonderful product called that area a "black hole" and that is incredibly accurate. Eliminate things falling down there for good. They are cheap, easy to use, and don't take up unnecessary space.
More and more cars are being made with this built-in, but a lot still do not have a back-up camera. Fortunately, you can purchase one and install it in your car. The camera gives you a better line of sight directly behind you. Use it in tandem with your rearview and side mirrors to help ensure a safe backing out of any spot. It helps you avoid accidents and keeps everyone in your area safe, so it's obviously one of the gadgets to keep in your car. Peak offers one that installs in a few minutes, has a wireless transmitter, and a camera that is water-resistant.
Let's face it, everyone has a smartphone these days. So it stands to reason to have a product specifically for those devices. You can check out the best iPhone mounts and see which works best for you. The same goes for Android users. Having a mount which acts as a charger kills two birds with one stone. It keeps your devices charged while giving you the safety of hands free phone access. I personally would go with the version from Altatac. It has a flexible neck, allowing it to be accessible at any angle, adjustable brackets to make sure your phone fits snugly, and is only $15!
One of the gadgets to keep in your car that everyone could use, blind spot mirrors need to be utilized more. One of the first lessons taught to new drivers is to check their blind spot, the spot where you cannot see the car next to you because of the angle your mirrors are placed at. Blind spot mirrors attach to your side mirrors and aid you in seeing any car close to yours. They are tiny, can fit easily in your car, and eliminate a good portion of the dangerous blind spot.
The ones from eSun are no fall adhesive, meaning you won't have to worry about them slipping off of your mirrors. They are compatible with most vehicles and eSun offers a sweet deal of 30 days money back and a one-year guarantee if their mirrors malfunction in any way.
The Tile is a product that can help you find anything you misplace. It comes in varying sizes and connects with an app to set ringers off for your lost items. Even if you have the Drop Stop, your keys, phone, and wallet can get slip out of your pockets and get stuck somewhere. It's also an added bonus to have one or two in your car just in case you are headed on vacation and want to keep track of your belongings. Having a few handy doesn't cost much and will keep you organized.
We arrive at the pinnacle of high-class and sophistication for the gadgets to keep in your car. The Handpresso is for the small, small market for people who drink coffee, barely anyone I know. It serves as a portable espresso machine for those who either want to save time or just brew their own coffee on the go. It is convenient, sized well, relatively easy to use, and just looks snazzy.
Last but not least of the gadgets to keep in your car is the classic USB charger. If you decided to ignore my GPS and smartphone charger advice earlier, then this is a must for you to own. If you rely solely on your phone as a navigation system, it needs to be charged to get you from A to B, especially if you also use it as your music source and use it to answer calls through your Bluetooth device (because using it without that is DANGEROUS). The Home Depot version is easy to use, a cool orange color, and you can't beat the price. Just get one, and thank me later when you don't get lost because your phone is charged.
About the Creator
Huge sports fan, primarily hockey and football. Also a big TV and movie fan. Recent Marist graduate writing about whatever interests me!
Reader insights
Be the first to share your insights about this piece.
Add your insights