10 Best Seat Belt Covers for Your Comfort & Protection
Protection and comfort are crucial for seat belt covers, but which is the best fit for you?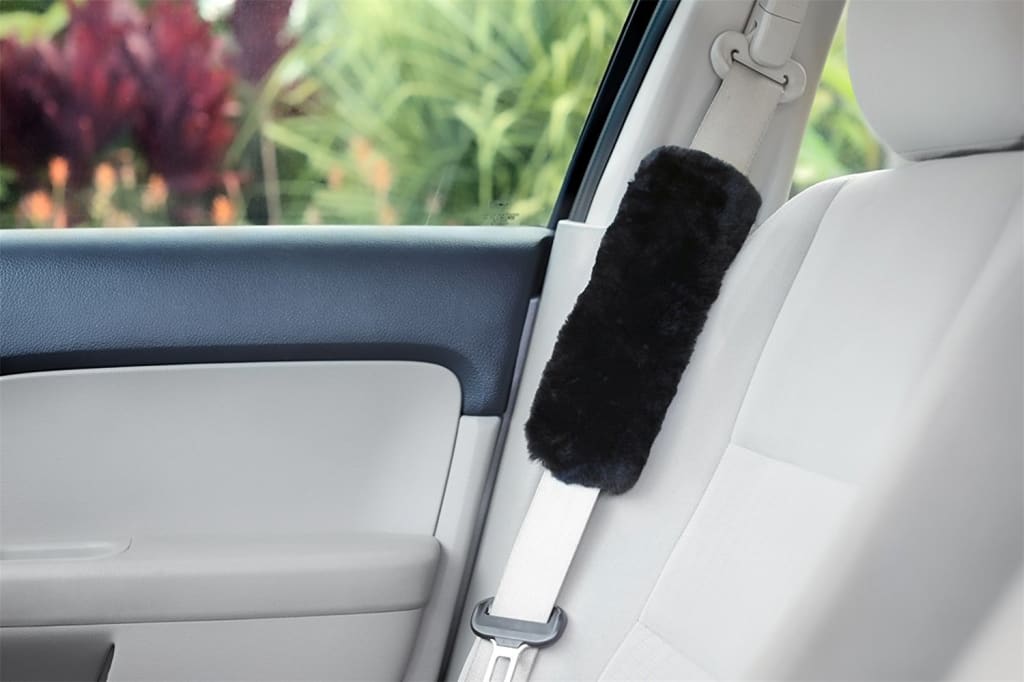 Seat belt covers are not a necessity for everyone. But once you cross over into using one, you'll never want to go back. Now that you're in the market for one of the best, we've got you covered. Whether you need one for long hours in the car, you have sensitive skin, or you just like a little extra cushion, these are sure to meet all of your needs.
From extremely plushy and soft, to something that can even double as a pillow, this selection is appealing, to say the least. Or if you're a sucker for cuteness, number nine is calling your name. These are the top 10 best seatbelt covers, for someone who is looking for both comfort and protection.
Valuetom takes our number one spot for the most comfortable seat belt covers. With a seat belt cover that doubles as a pillow, everyone needs one of these in their lives, especially someone with kids.
Sleeping in the car is a task in itself. And once you finally get comfortable, the seat belt slaps you in the face. Well, maybe not that dramatic. But it always seems to get in the way. This is a great solution to this problem, and will make your kids much quieter in the back seat during long car rides.
We feel that seat belt covers that are fuzzy are not only practical, but fashion-forward. You can purchase a faux sheepskin seat belt to match your steering wheel cover, or even a gear shift cover or emergency break cover. These items will make for an adorable accessory for your car's interior, pulling it all together.
If you're looking to accessorize your car, this is a great way to do so. Plus, the simple black is easy to match, and easy to keep clean. The faux sheepskin is both soft and comfortable on the chest, while also providing protection. Plus, this set is super affordable without sacrificing the quality.
This is certainly the most practical seat belt cover we've ever seen. As both a seat belt cover and organizer, this is perfect for the person who can't seem to keep their car clean. We've all been there.
With soft padding on the back of the organizer, the extra cushioning allows for comfort on the longest car rides, while the elastic grid on the front allows you to organize and store loose items. Keep your most convenient items at chest level at all times. And for those of you with kids, keep their favorite toy in the pouch for easy access. It's honestly one of the most convenient gadgets to keep in your car.
When it comes to cushioning, we love a good memory foam. Though this might not be a pillow or mattress topper, your seat belt quality relies mostly on its feel. So with a memory foam one, you can feel as if your seat belt pad is molded specifically for you.
Featuring a soft, micro-suede covered pad, this plush memory foam liner is what provides your ride with extreme comfort, eliminating any irritation or chafing. All you'll had to do is wrap it around, and attach with the hook and loop closure.
This is another one of the best seat belt covers with memory foam. Covered in alcantara suede, it has the perfect size and softness for pure comfort. On the front, the Sparco logo is embroidered onto highly durable material. It is easy to use and apply, with simple velcro running the entire length of the pad.
This also makes for slide-proof usage. This memory foam is a bit different because it is a little firmer than a typical memory foam pillow. This is because it is designed to cushion people who have sensitive skin or injuries, keeping the seat belt firmly fitted against the skin without rubbing.
This is one of the seat belt covers that is known for their brand, because Dodge never disappoints. Though they look great inside of a Dodge vehicle, they will work well in any car.
The best part about this material is that they are super soft without sacrificing sturdiness. Not flimsy in any way, they are crafted to fit perfectly on your seat belt. With a faux carbon fiber look, they do not look cheesy or unauthentic, but rather give the car more character. This will improve your interior style while providing comfort and class. Even classic muscles cars will look good with these covers.
The great thing about these strap covers is that they can fit on any seat belt size. Use this even on a car seat to make your children's car time more enjoyable.
Plus, they're super soft and cushiony without sacrificing quality and sturdiness. They are both comfortable and protective, which makes it perfect for all year wear. And best of all, you can remove them with ease, and throw them in the washing machine if they ever start to get dirty.
Just looking at these seat belt covers, you can tell they are luxurious. But that's not why you want to purchase them. Though they look cute, and will certainly add to your interior's design, they are incredibly comfortable.
Fitting all types of seat belts and car seats, they are easy to apply with its velcro opening for an easy fit. They are also great to protect children from discomfort as well as a babies in their car seat. And of course, they look great with their embroidered lettering and plush material. Even the ugliest concept cars in history would look better with these inside.
Like we promised, this has to be one of the most adorable seat belt covers we've ever seen. Handmade, these little characters are adorable, and our favoirte has to be the green dinosaur.
However, you can choose from him and a monkey, bunny, and bear. Your kid will love these, but we won't judge you if you use them from time to time just for their added comfort. Perfect for a long car ride with young kids, we recommend these backseat helpers for any road trip.
To complete the best seat belt covers, we had to give you an option that wasn't your typical texture. We've covered fluffy and memory foam, but not velvet. Those this might look like any ordinary seat belt cover, the material feels unlike any other.
And if you're like me, and love the feeling of velvet, this is the option for you. Keeping it simple with the black color, this cover is also very durable. With an excellent resistance to stress, you won't have to worry about wear and tear affecting your cover.