Wylerbergmeer
Gelderland's Best Kept Secret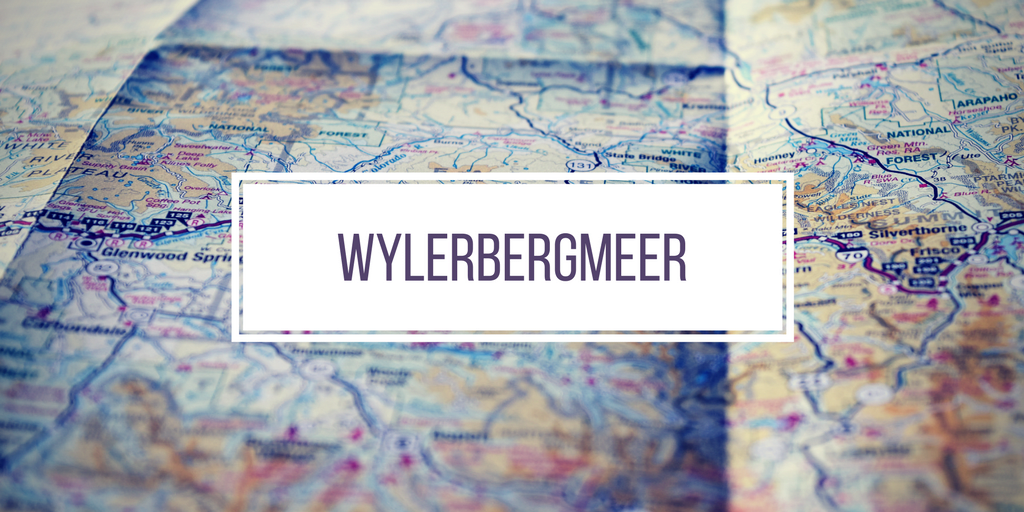 Information:
Address: Alde Weteringweg, 6573 Ubbergen, Netherlands
Opening Hours: 7am–10pm
Phone: +31630119344
Contact Email: [email protected]
Website (In dutch)
Wylerbergmeer
Miles away from the sparkling red light district and the weed scented alleyways of Amsterdam, there's a lake that lays between the borders of The Netherlands and Germany. If you move around enough near that area, you can say that you've been to two countries in one day.
Wylerbergmeer is located in the small village of Beek located in the municipality of Berg en Dal. On Google, it will come up as a park in Beek-Ubbergen. It's a very quiet and rural area and is a lovely village in itself with the lovely architecture of the houses and the gardens. It's kinda hard to get some information about the place that is in English as the main site for Wylerbergmeer is in dutch and the English Wikipedia pages are very brief and don't give you any idea what the place is like.
Luckily, there are some comments of the park on Google maps and the majority of them, in my opinion, are reliable. There's only one negative rating, but they didn't leave any comments. Some reviews mentioned that the place isn't always clean, but when I went there I found the place to be very clean. There are public toilets, but I missed them during my visit. But there is a map that has information in both Dutch and English which shows you where the toilets are.
I visited the park in the middle of July and the weather was really sunny and remained consistently warm throughout the day so it was perfect. I had been looking forward to going there for a while since I heard about it through a friend and was impressed with the pictures online which made me decide that I wanted to go there. I think seeing it in person is much better than seeing it in pictures.
Prices
The park and everything around the lake is free of charge. According to a site online, you only need to pay for the car parking if you're getting there by car, but I couldn't see a car park for it unless it was on the other side. So even though the place itself is free it will cost a lot just to get there. It is a big lake. It can get quite pricey traveling there, but I thought it was worth it because I really liked the atmosphere and thought the place had a good character.
Getting There
From Amsterdam Centraal Station, I took a direct train to Nijmegen. Then took a bus from Nijmegen Centraal Station to Beek then took a turn and walked on a path near the N325 highway and there was an entrance to the park there. If you walk a little further one, you'll reach Germany. I'll admit I wouldn't have able to get there if it wasn't for my friend, but he found google maps incredibly useful. Google maps says that there is a 23-minute walk from the bus stop and the park, but I feel it's a lot shorter. From Amsterdam to Wylerbergmeer, I think it took me just under two hours to get there.
Facilities
There's a good mixture of facilities in the area. In my short stay, I didn't see any shops, but I'm sure there are some local shops for the local residents of Beek. There is, however, a range of outdoor activities you can do such as swimming, fishing, walking and cycling. I mainly did swimming and walking and walked past quite a lot of people on their bikes and also walking their dogs. There's also plenty of space for privacy where they have the nudist area where people go skinny-dipping.
Conclusion
Wylerbergmeer is a beautiful park with wonderful scenery. Plenty of space to do whatever you like and there's a nice secluded beach with some little park things for kids and families to enjoy. I did go swimming in the lake and I really enjoyed it as I've never been swimming in a lake. It made a nice change to go swimming in water that didn't have chlorine in it. And when I got out of the lake I felt really clean afterwards.
I managed to see a couple of butterflies and also some really big blue dragonflies. That was quite an experience for me. I also got so close and personal with a couple of ducks floating by. I've been close to ducks before on land, but being close to them on water felt a lot more close and personal. The ducks didn't seem to notice me that much though.
Overall, I thought it was a lovely place and I would recommend going there if you're nearby the area. I'm sure that there is somewhere like this in other countries and even in the UK like Devon or Cornwall. But the concept of moving around in two countries on the same day is just a cool feature.
Wylbergmeer really brings the area of Beek alive. I would like to go there again at some point and maybe explore the park more as I'm sure there is a lot there that I haven't seen yet. Because of how much I enjoyed the place and how I enjoyed the views and experience, I'm going to give this place five stars.
europe