Wrong Place, at the Right Time
Feeling different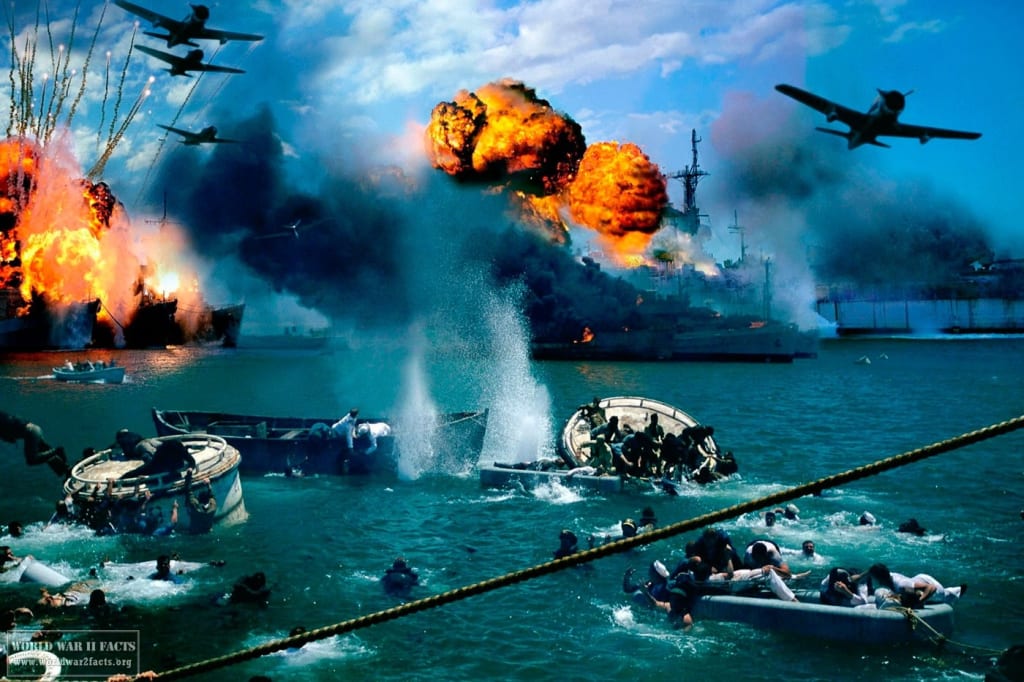 The Wrong Place, At the Right Time
Many years ago, my husband and I traveled to Hawaii— Oahu to be precise. The trip was the farthest we had ever traveled from home. We stayed on Waikiki Beach and enjoyed every minute of our eight-day vacation. We swam in a lagoon, just the two of us, kicked back at the hotel pool, and signed up for a few trips around the island and one trip to the big island of Hawaii. Everything we saw and did was absolutely perfect. We took a moonlight cruise around the bay and ate roast pig at a luau. We tried to learn the hula but gave it up when we laughed so hard, we couldn't stand up much less dance.
It was all very romantic and tons of fun. We left our children behind with grandparents, for which they haven't forgiven us to this day, so we did whatever we wanted without the responsibilities of parenthood. It was glorious. Now, don't take me wrong, we love our children dearly but it was October and school was in session. The trip came up as a bonus from work and the date was chosen for us.
One of the side trips we took was an excursion to Pearl Harbor. We made arrangements with the Gray Line bus company and were instructed to meet the bus the next day at ten a.m. in the hotel parking lot. The next morning, we prepared for our excursion and waited just outside the hotel entrance for our tour bus. We were a bit early so as not to miss our ride to what we expected would be a poignant and instructive outing. My father fought in the Pacific and briefly stayed in Hawaii on his way to war and we both knew of the horrible history of December 7, 1941. So, it was something of a pilgrimage to view the site for ourselves and pay homage to the men who died in the attack that fateful Sunday morning.
In only a few minutes, a Gray Line tour bus pulled up in front of the hotel. It was fifteen minutes before the scheduled time, but we decided it had come early and would wait for all the passengers allotted for that trip. We gathered our belongings, hats, camera, purse, and proceeded to the bus. We were the only people boarding which we thought was strange, but we weren't deterred as we mounted the steps. Inside the spacious vehicle, we saw that the bus was nearly full. We made our way down the aisle and sat down in two vacant seats near the back. We settled in and looked around us. Looking back at us were oriental faces, some shocked, others amused. It turned out we were the only Caucasians, indeed the only Americans, on the bus! We had boarded a bus that had been reserved for a group of Japanese tourists!
Considering where we were heading for out outing and the history surrounding it, the moment was beyond awkward. I turned to my husband and said, "I think we're on the wrong bus." Those around us laughed at the comment, obviously able to understand English. All we could do was play it off and chuckle back. Humor is often the best way to deal with embarrassment and, really, what choice did we have? World War II is far behind us and relations between Japan and the United States is friendly now. Still, it was uncomfortable to say the least.
At that moment, another Gray Line bus pulled up and we decided it must be the one we had engaged for the trip. So, we made our way back up the aisle and headed to the other bus, glad to see we had chosen correctly on our second attempt. Both buses continued on to Pearl Harbor and we saw the Japanese group in the museum. I wondered what they thought of the images and the vocal narratives and I felt oddly ill at ease. I knew it was a different time but it was still uncomfortable to realize that this was a shared history, albeit on very different sides of the equation.
I'll never forget that outing or the feelings of being out of place on that first tour bus. We were the minority, the different ones, a situation of which we Caucasians know little. I learned a lesson that day about what it feels like to be different, to not belong, and I'm more aware of how others might feel in a situation where they are different or few in number. I hope it has made me a better person for the experience.
couples travel
About the author
After retiring from a career in physical therapy, I began my writing career and have written seven books. In my spare time I enjoy needlework and flower gardening. I live in Central Kentucky with my husband and faithful beagle, Bailey.
Reader insights
Be the first to share your insights about this piece.
Add your insights