Working on New Year's Eve : Service Staff POV
Tired of working on holidays? Here's my take on why working on a holiday isn't as bad as you think.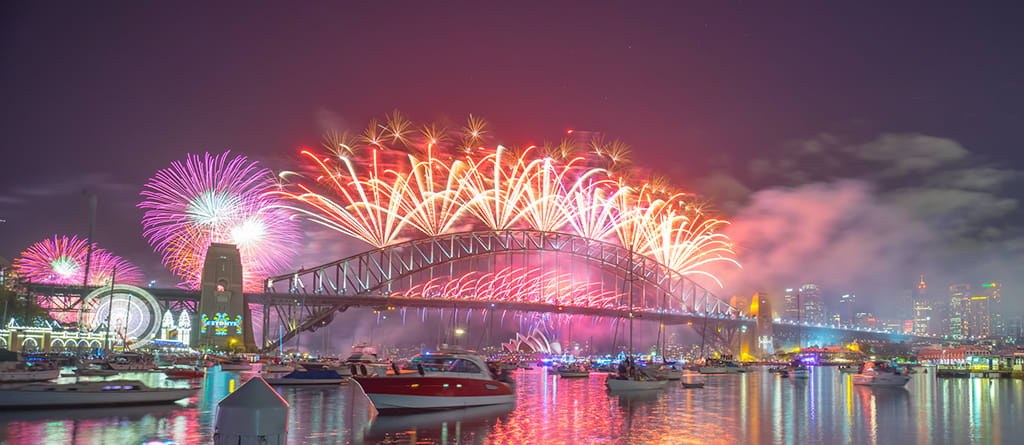 New Years Eve dinner cruises in Sydney
Why do most people look forward to the New Year? It's an opportunity. An opportunity to bid farewell to the previous year and welcome a new one, with new hopes and new dreams. On the last day of the year everyone gathers with their friends or family to eat together, party together, drink together or prep for something else together. Not everyone though. Tons of people who work in dozens of industries and jobs that don't break for holidays, will spend the day on the job.
Those who work in the medical and emergency service, the ones who work in restaurants, media, gas stations, hotel and airport personnel, public transportation service, among many other professionals could be on the clock for New Year's Eve. The art of balance in an employee like me becomes a question mark. I was scheduled to work on the New Year's Eve dinner cruises on Sydney Harbour and as you suspected, I didn't jump in joy when I found out. My time as a service staff on the harbour cruises involved a lot of sacrifices including the one where I had to work on a holiday, when other members of the family were off celebrating.
Know what you're getting into
There will be time when you need to step up, when personal priorities take over or when work is more. Let's be real, it's not easy working on a holiday when others enjoy a day off. It's one thing to volunteer to work on a holiday but not everybody is given a choice. However, there is a break in the clouds to this story. As long as the company doesn't take unfair advantage and certain benefits favour the employees, this can be a win-win.
The High side
New Year's Eve in a city like Sydney is always a rush, especially on the harbour where millions will be in attendance to marvel at the extravagant fireworks show. You can picture what working on the New Year Cruises is like, although it's not as stuffy as you'd think since only limited seats are made available to ensure a comfortable cruise. Nonetheless, the first thing that came to my mind when I counted the benefits was obviously the pay. Getting additional pays, even double at that, was the sort of reassurance I was seeking for. I have a whole lot on my plate so I'm not ashamed to say "I did it for the pay''.
Other than the dollars
Money ain't the only factor that kept me going. Stepping up to work so that others can spend the day with their family and friends was beneficial to my whole career. Nothing says 'I love my job' than working on a holiday, when others aren't willing to. This inevitably calls for some recognition in the company.
Vicariously living through someone else's happiness was never a plotted move, but it was something that enlightened me onboard the cruises. One instance was when one of the guests had a birthday on the day after New Year's Eve. On the stroke of midnight, right when the pyrotechnics fired off to the skies, the boy's friend's surprise him with a cake and party poppers! It was very befitting to the whole vibe of the cruise. The reaction was everything, as he hugged each of his mates. Experiences like these are just one of the things that make me think 'Hey, this isn't that bad' .
I'm helping
The constant reminder of assisting guests or co-workers who need help and making their lives a little easier during a busy and stressful time is yet another 'silver lining'. Or is the chance to show off my leadership skills when the boss ain't around! In the end it all comes down to the worker, his situation and frame of mind. Even if you tried and couldn't find a way out of it, just accept and make the best of it. It could be your great gift to others who really want to have a special family time!