Why travellers shouldn't leave out the city of Kengtung on their list of places to visit around Myanmar.
01/02/2020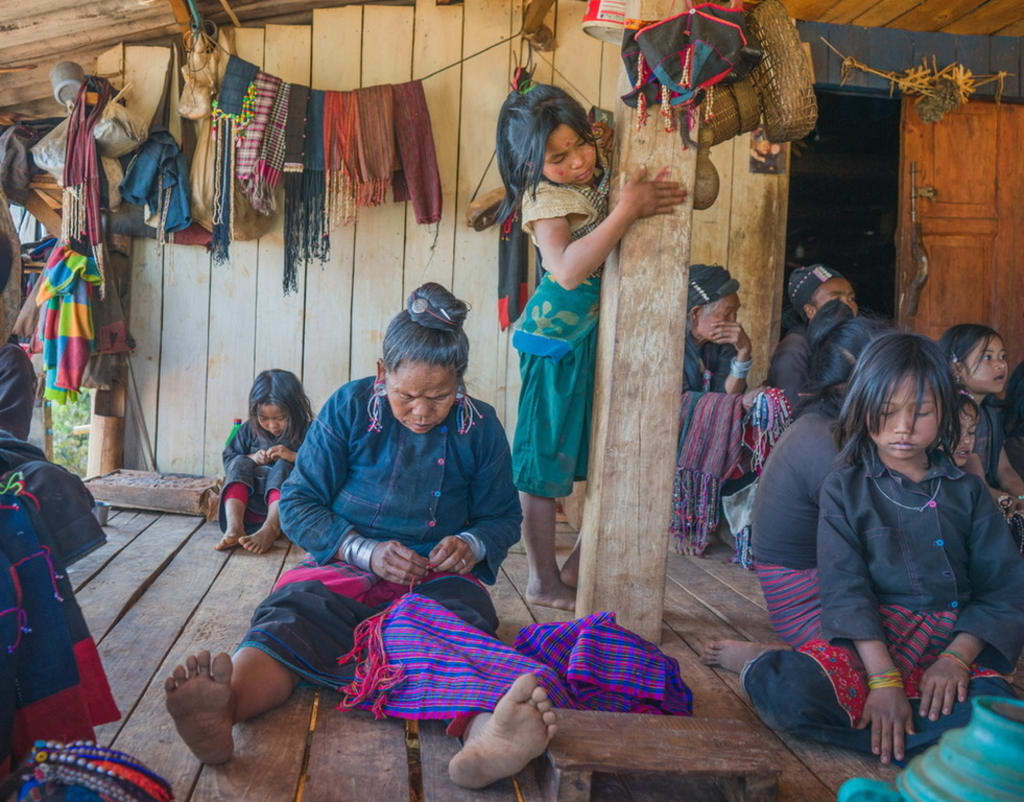 Myanmar doesn't seem to be on many travellers' bucket list, but after travelling around this amazing place for two weeks, I truly believe this country is one of the hidden gems of the world. From biking around the temples of Bagan and taking a boat trip along Inle Lake, to tasting the local market food and experiencing busy city life in Mandalay, this country has something for everyone.
However, the most overlooked part of Myanmar, are the experiences which can be had in Kengtung.
I joined the G Adventures Chaing Mai to Bangkok tour, which I can highly recommend if you are a solo traveller. Included in this 14 day adventure was a trekk around the hills of Kengtung. What any visitor will find, nestled within the hills, are many different local tribes, among them the Ann tribe.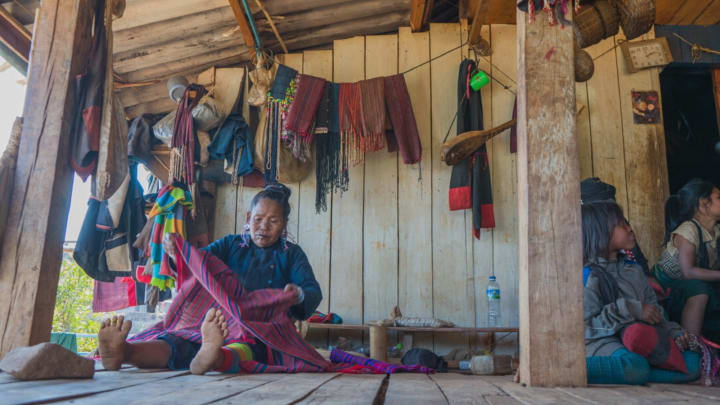 The Ann tribe are known for their black teeth, which comes from the excessive chewing of betel leaves. Unlike the western world, black teeth are considered beautiful and healthy but also a tradition in the Ann Tribe. However, there is an increasing awareness of the negative side effects associated with chewing betel which has resulted in some of the younger generations choosing to stay clear of this habit.
Tourism helps support their way of life as the Ann tribe are able to sell their hand-made bracelets and stretch-lobe earrings. Local guides also contribute towards the communities, recently building WCs and a new school.
G Adventures is renowned for being a company that gives back to the local communities which are visited during the tour. This is one community that will benefit hugely from your visit.
Kengtung has more to offer than a hilltribe trek. DO NOT leave without a walk around Kengtung food market. A true local experience is to be had at one of the liveliest markets I have ever seen, scattered with heaps of fresh food, sold by locals to mainly local people. As you navigate your way through the market, you are hit with the stench of raw fish followed by the strong scent of spices. An experience which will leave a mark on all of your senses!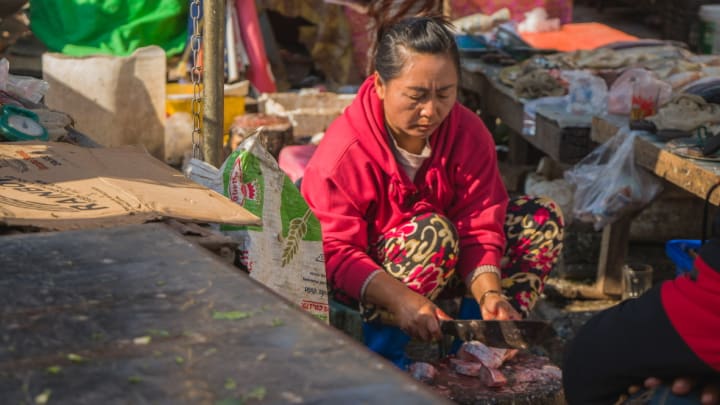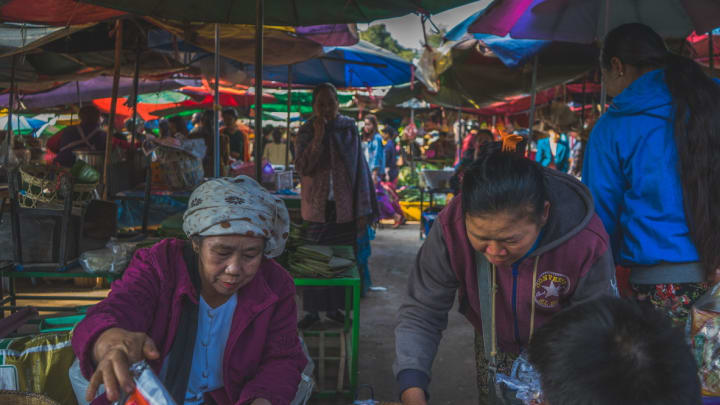 TIPS BEFORE YOU GO TO KENGTUNG
Book a tour guide - ask your hotel or hostel that you are staying in for recommendations. If you want to really immerse yourself into this culture, then I can not recommend this enough. Being able to ask questions and communicate with the Ann Tribe added so much to the experience.
​Many children will try and sell you bracelets, do not buy from the children as it will only encourage this sort of behaviour and parents will be sending their kids out to sell products. After your visit to the Ann tribe, you will have the opportunity to buy directly from the women themselves.
Bring gifts such as toiletries or even just photographs from home - they are just as interested in you as you are in them...remember this.
So please feel inspired to visit this beautiful country, and when you do, don't leave out the fascinating city of Kengtung out of your busy schedule...it will be worth it!!