Where To Find Unique Dining Experiences In Sydney 2023
Sydney's a melting pot of unique dining experience and culinary creatives - here's a lowdown of some of our favourites.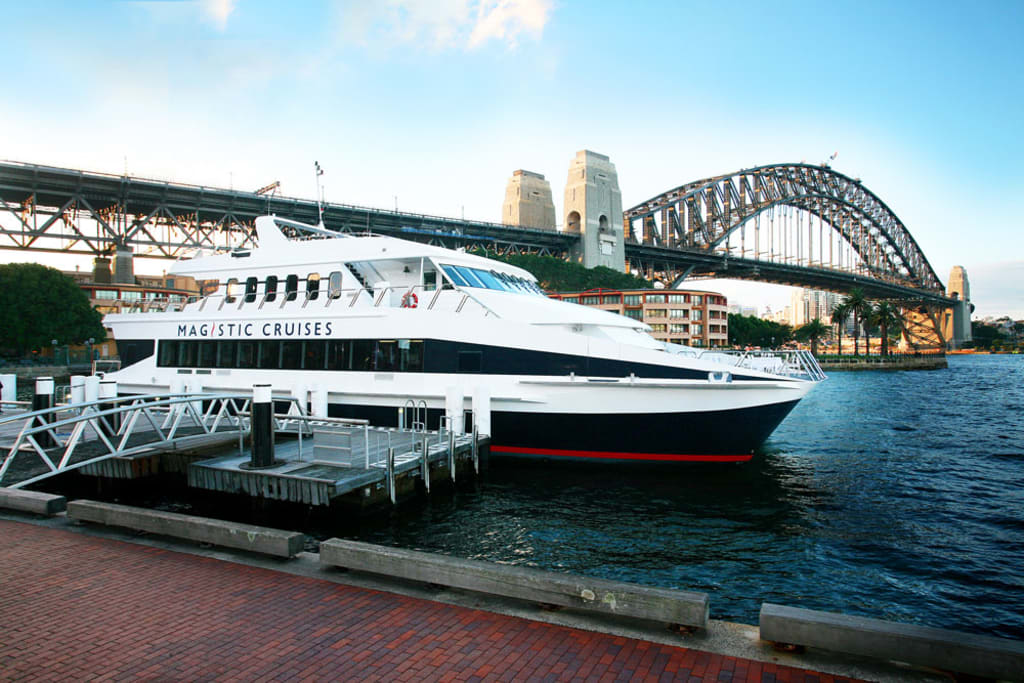 Renowned around the world for its world-class jumble of diversity and innovation in the culinary scene, Sydney is the go-to for Australians who have a passion for discovering unique dining experiences. Are you one of them? Then look no further. Whether you're celebrating a special occasion in the city centre, or wondering where to eat for a corporate affair, this blog will give you a closer look at some of the most unique dining experiences in Sydney 2023.
It doesn't get more 'Sydney' than taking it to the waters on a sunny day, and socialising over a drink on the outer decks of a classic lunch cruise. We're talking world-class cuisines, impeccable service, and a cosy ambience, crowned with roving views of Australia's national icons.
With over a variety of cruises to choose from, each boasting their own unique menu, experience and setting, you can easily get a taste of what Sydney is all about when it comes to food! From multi-cuisine buffets, signature menus, BBQs, and seafoods to seasonal specialties, all lunch cruises on Sydney Harbour have their own set menu designed to impress even the most finicky gourmand!
Over The Rainbow
How about a leafy rooftop setting with vivid florals dotted throughout your setting where you can simmer down for a bottomless brunch experience? Sounds tempting? Wait til' you hear the rest! Untied's rooftop bar sessions dubbed 'Over The Rainbow', is a lofi-like experience perfect for some weekend brunch content while nipping on fruit flavours like lychee, strawberry, mango, banana, and rose from the self-serving frosé machine.
Drink as much frozen rosé slushie as you can in 2 hours (watch out for brain freeze!). And did we mention the toppings of gummies, rainbow straps, berries and sour worms? Book now!
Daughter In Law
Next, we have a pan-Indian joint where Bollywood disco bangers from the 70s and 80s are turnt all the way up as you feast on owner-chef Jessi Singh's fresh twist on seafood, vegan and gluten-free cuisines! Come for the scallop crudo with coconut curry, lime and chilli, stay for the yoghurt kebab, served on a sweet beetroot sauce – truly unique journey for your palettes!
The setting is vivified with neon lights, rose-coloured walls, and plush peacock-blue couches, and for entertainment you can take a peek at the muted Indian blockbusters projected onto the walls!
Beppi's
Onto fine dining then! Beppi's in Darlinghurst is a local legend when it comes to dining. This old-school Italian joint has won over 40 awards with the founder being crowned by the government for maintaining the Italian lineage in Australia. Billy Joel, Mick Jagger, and Rihanna are some of the few top names on the customer list.
The focus here is on culture, quality and consistency. The setup is the same as it was in 1956, the menus remain the same, even the chairs remain the same with only vinyl customising added for comfort. Now if that doesn't take you back to Italy, let me tell you about the dishes here. Think rich seafood marinara pasta paired with wine Italiano, or zuppa di cozze, a simple mix of mussels and clams, and a forever-dish on the menu! Check out their official website for more!
No Bones is truly some of the best vegan food we've ever stumbled upon, they have really taken their 'plant movement' to unprecedented heights by creating their food actually meat-like, but to a point where you know the difference! Just a few streets away from Byron Bay beach, it is the perfect stop between all the swimming and shopping! By dining here, you're also being part of their moment and giving back to the community!
Reader insights
Be the first to share your insights about this piece.
Add your insights