What to Pack for a Summer Trip to Iceland
A Perfect Summer Trip to Iceland!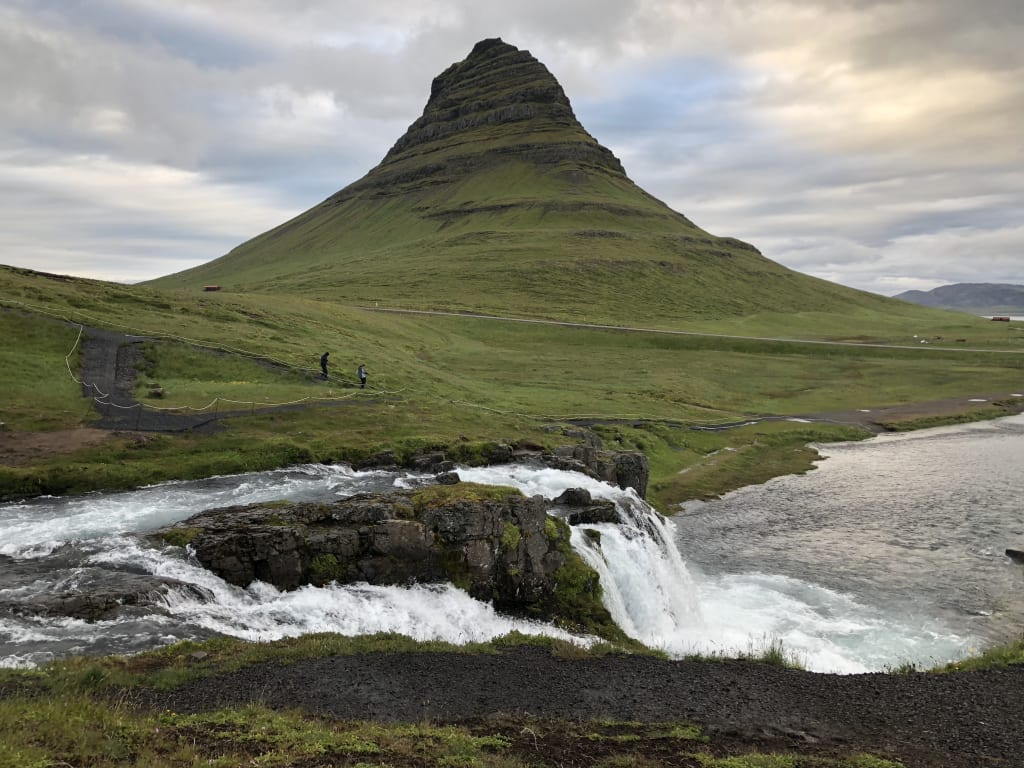 If you've ever wondered what to pack for a summer trip to Iceland, you're not the only one! Before traveling to Iceland myself, I had to look up different blogposts about what to pack, and I still didn't go fully prepared. This list is a combination of multiple blogposts including my own experiences! (I didn't add things like underwear and toothpaste, I assume you know that you have to pack those).
P.S.: I'll be making a post regarding the ring road and what to visit in ten days! Check out my profile for that! :)
Even though you may think that "summer" includes warm weather and lots of sun, Iceland will make you rethink that idea. It rains 2 out of 3 days in Iceland and the average temperature ranges from 10 to 13 degrees Celsius (50 to 55 degrees Fahrenheit). However, occasionally it can be quite warm! I was lucky enough to experience 20 degrees Celsius (70 degrees Fahrenheit) and I was able to walk around in just a t-shirt. In conclusion, this means you will have to layer your clothes!
Clothing
Water/windproof jacket (preferably with wool or fleece). There is a lot of wind in Iceland everywhere you go, and when I mean "wind" I mean "car doors flying off" kind of wind. You will also visit a lot of waterfalls and it generally rains a lot, as mentioned before, which can make you feel cold very easily if you don't protect yourself against the water.
Water/windproof pants
Hoodies/sweaters/fleece jackets. You'll be happy if you have a variety of thick and thin sweaters in case it gets warmer/colder during the day. You can never be prepared enough with these!
T-shirts. T-shirts and long-sleeved shirts are perfect for layering and for a very rare hot summer day.
Shorts. This is ideal for driving and/or going to hot springs.
Bikini, for obvious reasons ;)
Jeans, if you want to dress a little more fancy on a Friday night in Reykjavik or Akureyri.
Shoes
Hiking boots, again, for obvious reasons.
Sneakers for trips to the gas station or to touristic spots like the Blue Lagoon. No hiking needed for these spots! :)
Flip-flops. Use this for going to hot springs, as it is a lot more comfortable than walking with bare feet. Reminder, it's cold outside!
Accessories
Beanie. Because of the wind, hoodies and jackets often don't protect your head/ears enough against the cold, so beanies are a must-have.
Gloves. This was one of my mistakes because I survived a Canadian winter and I didn't think I was going to need gloves in summer in Iceland. Turns out I was very wrong.
Scarf. You don't necessarily need this unless you get cold easily. Beanies and gloves are highly recommended though.
Sleeping mask. It doesn't get dark in Iceland in the summer, so be prepared for that!
Sunglasses
Other things
Camera (preferably waterproof). If you don't have a waterproof camera, try putting it in a waterproof bag when you take it with you because your camera will get wet, no matter how hard you try to keep it dry.
Backpack (possibly with a rain cover)
Reusable water bottle (fill up your water bottle at gas stations and public toilets. Don't buy water, it's expensive!)
Sunscreen. I wouldn't say this is necessary for everyone, but if you have very light and fragile skin, you are going to need sunscreen on a daily basis.
Microfiber towel. Normal towels take up lots of space in your bag and it takes quite long to dry. Microfiber towels solve those two problems! It's compact and it dries very quickly.
Portable chargers and/or chargers for in the car. You won't find outlets anywhere on the road in the middle of nowhere, I'm sorry!
Lip balm/face lotion. Because of the wind, your face gets dry very easily so lotions and lip balm are very welcome.
Mosquito head. My friend and I did not use this but we kind of wish we did. You'd be surprised how many little black flies fly around all of Iceland, and it gets kind of annoying after a while. The worst places for this are the Myvatn nature baths, but you pretty much find the little flies everywhere around the country.
With this list, you'll be more than prepared for a trip to Iceland in the summer. Normally, you can fit all of these things perfectly in a carry-on + backpack when traveling for ten days or less. ENJOY!
travel lists

E DM
I'm a 22-year-old student currently based in Belgium. I mostly write about travel hacks. If you like what you read, consider giving a small tip to fund my travels so I can keep giving you the travel hacks. ;)
Instagram: @evelienagram
See all posts by E DM →