What's New & Happenin' This Weekend In Sydney.
Wondering what plans to make this weekend? Read further for some suggestions…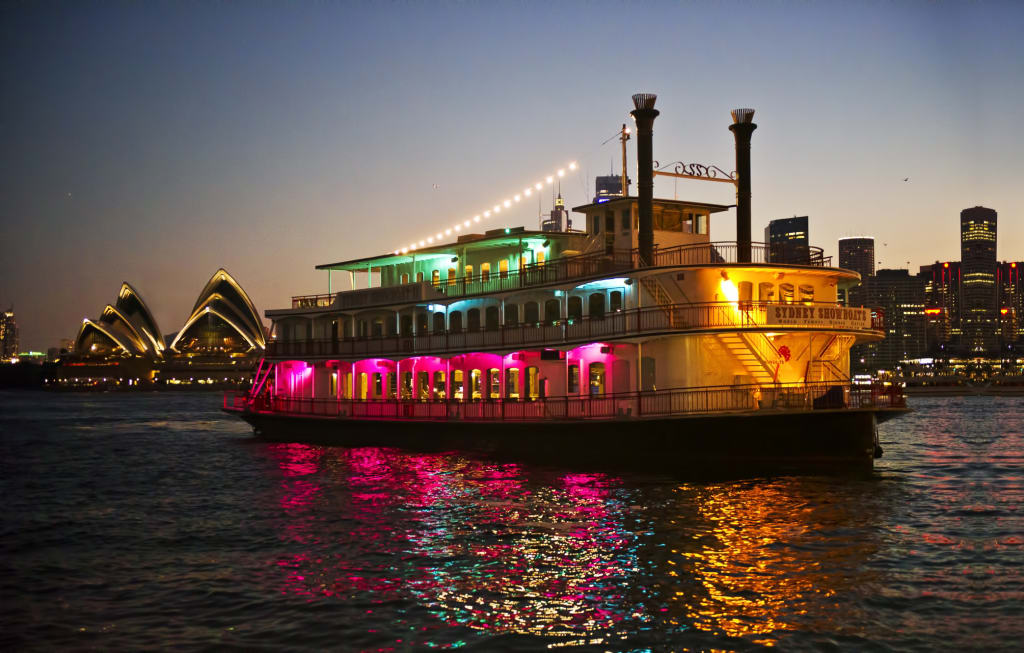 Experience the best of the Emerald City this weekend mates! Step out of the comfort of your homes to have some fun and frolic outdoors. 2023 is right here,with a list of places to be and things to do. So welcome the weekend with open arms by being a part of some thrilling activities and events.
Dine at a Cruising Restaurant
Looking for a place to dine this weekend, and no cliche will do? Then step onboard one of the Sydney Harbour dinner cruises. How about an authentic paddlewheeler? Before you are set to dine, saunter around the outer decks and wrap-around verandahs. Catch the best views of the marvellous Opera House and the iconic Harbour Bridge with drinks in your hand. Treat yourself to the seated and served dinner in the theatre-style dining saloon. Dine, wine & sightsee all aboard a boat cruise offering dinner in Sydney.
Get Starry-eyed with Moonlight Cinema
Cinema is either watched at home or at a theatre next to you. Why not experience something completely unique? An open-air cinema under the night sky that you can attend with your family, favourite group or date – that's Moonlight Cinema for you! Create your own picnic spot in the midst of everyone as it's a complete BYO event. Though you can also be a part of AAMI Gold Grass that allows prime viewing and waiter service. Moreover, you have an onsite food truck that offers delectable hot food and most of all, your favourite movies on screen.
Indulge in Moulin Rouge, The Musical
The most popular season of Moulin Rouge has arrived in Sydney. The world of splendour, romance, glitz and glamour extends to January 1, 2023 due to public demand. There's excitement galore as the musical makes its extravagant debut in the Emerald city. Treat your eyes from everything to the glitzy costumes, staging, performances and performers. Get set to be entertained by Baz Luhrmann's revolutionary movie enacted live on stage in this musical extravaganza. As the dancers take centre stage, Capitol theatre transforms into Paris' most happening night club, Moulin Rouge. Celebrate beauty, freedom, truth and love right here.
Be dazzled with Hunter Valley Gardens Christmas Lights Spectacular
Brighten up your Christmas right up till the new year. Stroll through the themed displays that feature a 14m Christmas tree, 8m tall present stack, 2.5m giant illuminated Santa, adorned with over 3 million lights. That's not all! Take part in amazing amusement rides and entertainment and feast on scrumptious food and beverages. Don't miss the 35-metre-long superslide, spinning teacups, a ferris wheel and a traditional Venetian carousel. This is also the perfect kids night out, where they can write letters to Santa, dance around a tall illuminated snowman and pose next to a tall Christmas tree. At 9pm, experience the breathtaking fireworks display.
See the Martin Place Christmas Tree and Fairy Lights
Discover the tallest Christmas tree adorned with more than 110,000 LED lights, 3.4 metre colour-changing star and 330 specially created glossy baubles right here in Sydney. What's more? You will find 15,000 flowers that represent 9 different kinds of Australian flowers. About 4,104 warm white icicle fairy lights will expand across Martin Place with 6 strings of lights, each of them hosting a large star. Enter the magical world of awe-inspiring colours and decorative lights every 15 minutes from 8pm to midnight.
Experience the best this weekend, please do comment if you liked my blog.
Reader insights
Be the first to share your insights about this piece.
Add your insights