What is There for Kids to do in Las Vegas?
More Than You Think!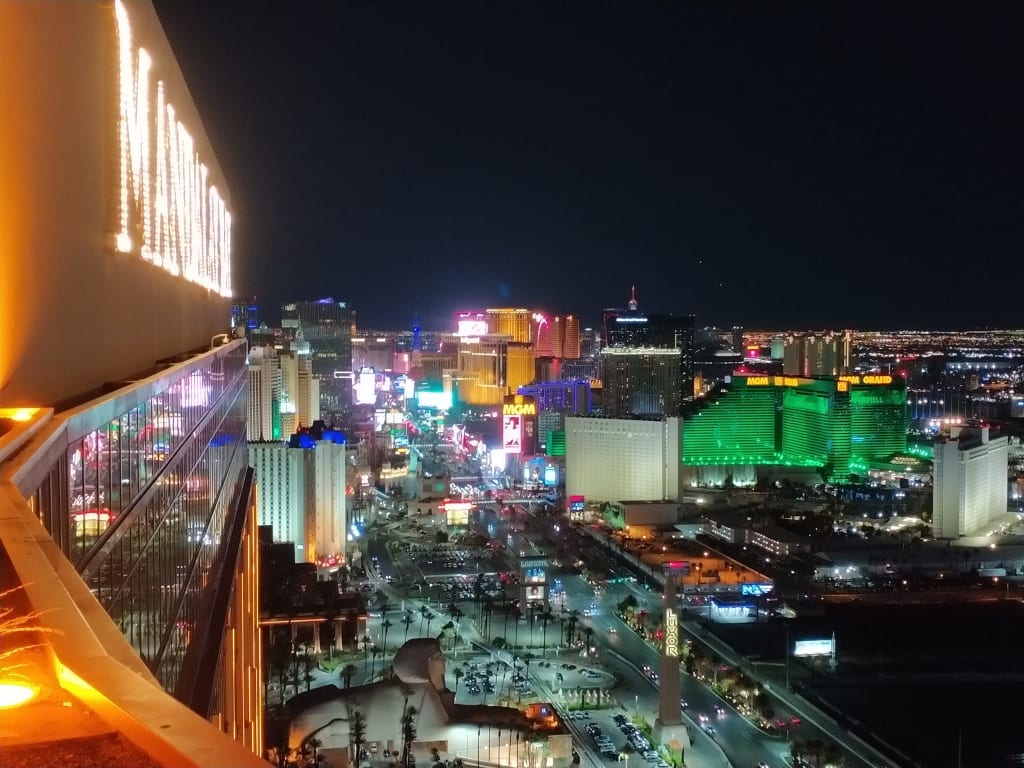 Las Vegas from Mandalay Bay Hotel and Casino
Las Vegas has been known as Sin City for as long as we can remember. It most certainly still is, but it also has a softer side you may not know about for the kids. So let's get right to it and explore some of the kid friendly activities you can enjoy as a family. As a local or as a tourist in Las Vegas. We will start on the Strip and work our way out to places you may have never heard of.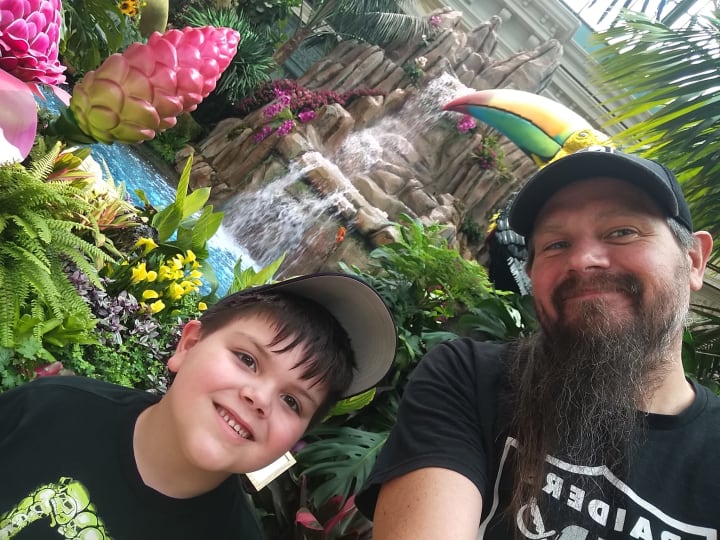 Just walk past the Lobby in the Bellagio Hotel and Casino and you will find yourself in a constantly changing Conservatory and Botanical Garden of Serenity.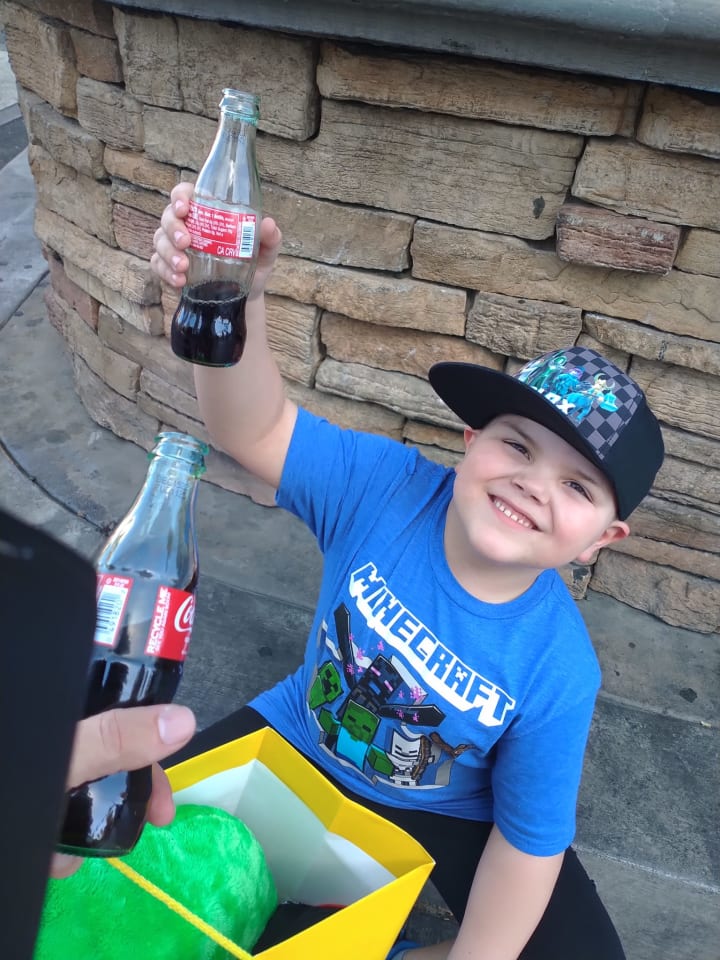 A well known tourist destination with your kids is defiantly the Coca-Cola Store. Head inside to escape the heat and grab a cold bottle of Coca-Cola. Grab a Coke Float and even samples of their different flavors from around the world.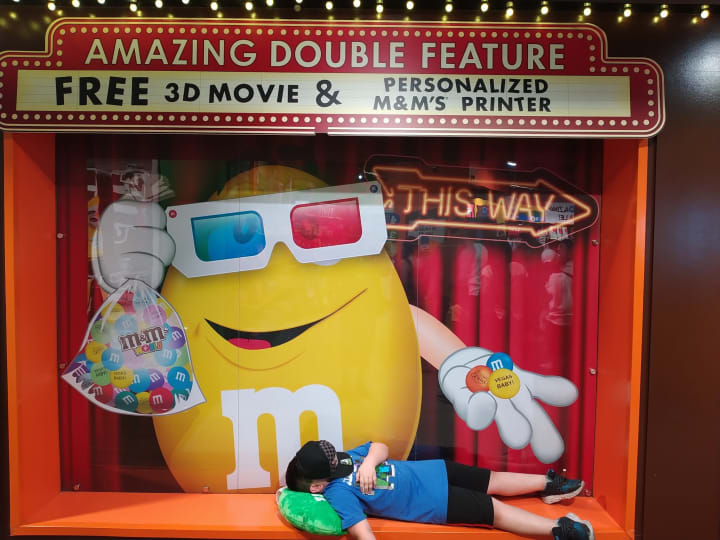 Right next door you will find the M&M store with floor after floor of M&M merchandise. You can even have custom engraved M&M's. Maybe even catch a short animated 3D M&M movie. Hunter purchased an M&M pillow for his nap.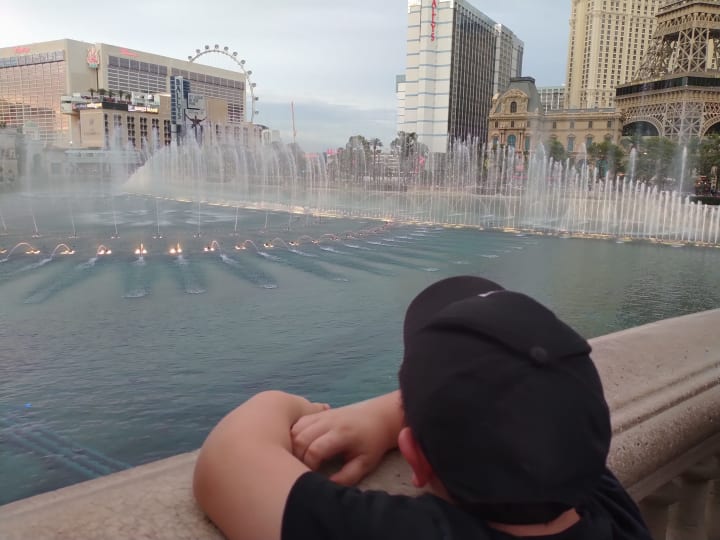 Check out the Bellagio Fountains. The water is timed to different music. It's always good to Google show times as they change on occasion.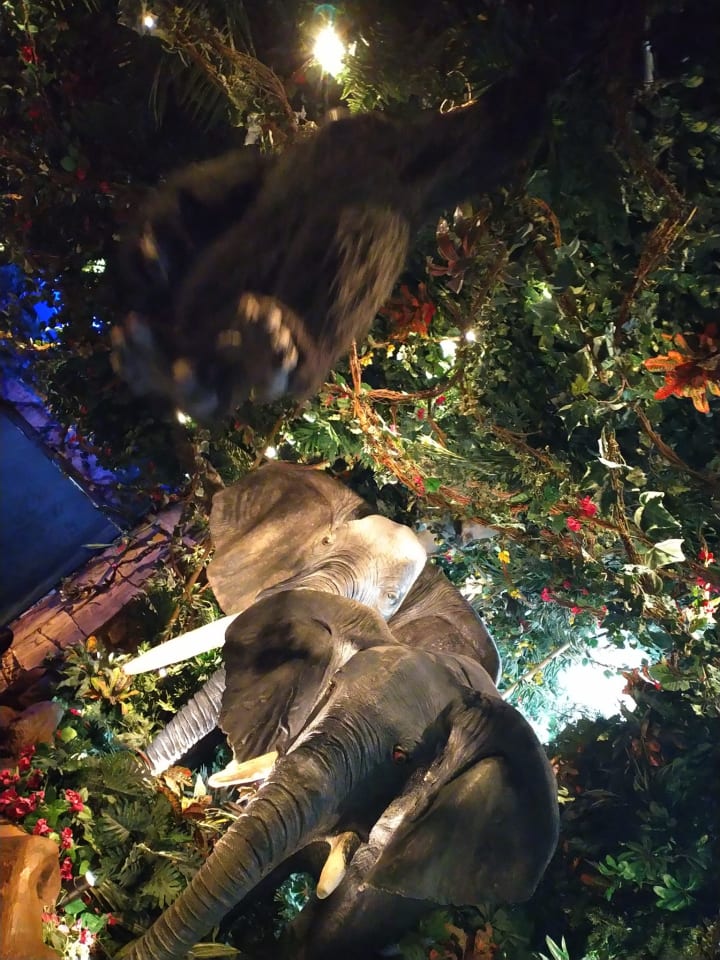 The Rainforest Café is popular restaurant on the Las Vegas Strip. You may find a few of these wonderful restaurants around the world and the kids love them. While sitting and eating with animatronic wild animals all around you occasionally a lightning storm with pass through. Like most restaurants in Vegas, try to make your reservations a day or two in advance. Maybe even sooner during peak times.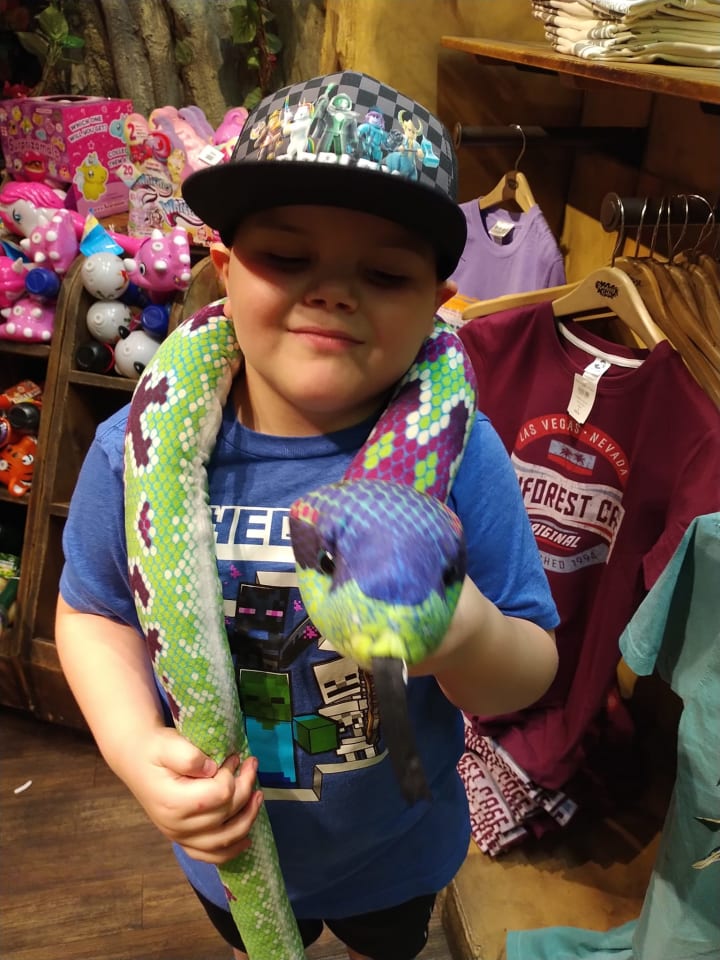 All kids love the pool. Every casino has one in Vegas. However on Mondays during the summer the Cosmopolitan has Dive-in Movies. Relax in the pool and watch a movie. We recently saw F9 The Fast Saga. You can get tickets right at the pool but we got a discount on Groupon which also came with a free drink each. We are Coca-Cola guys but we accepted their Pepsi's.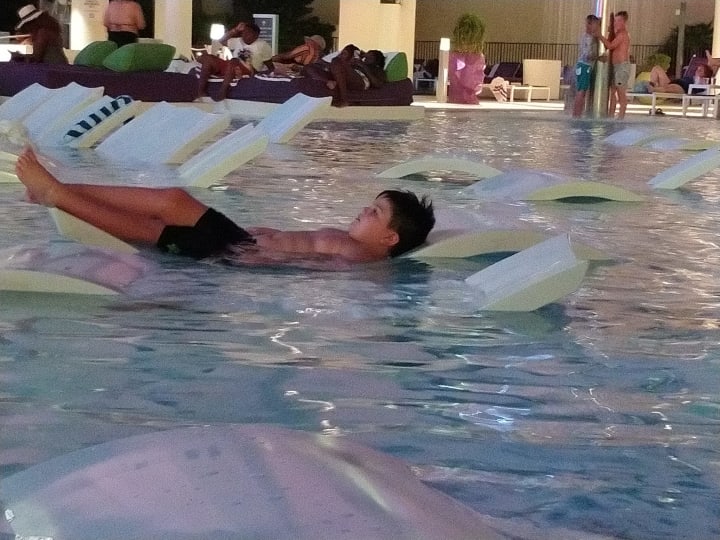 What a great way to beat the heat. Like most casinos, day beds and cabana's are always available to rent.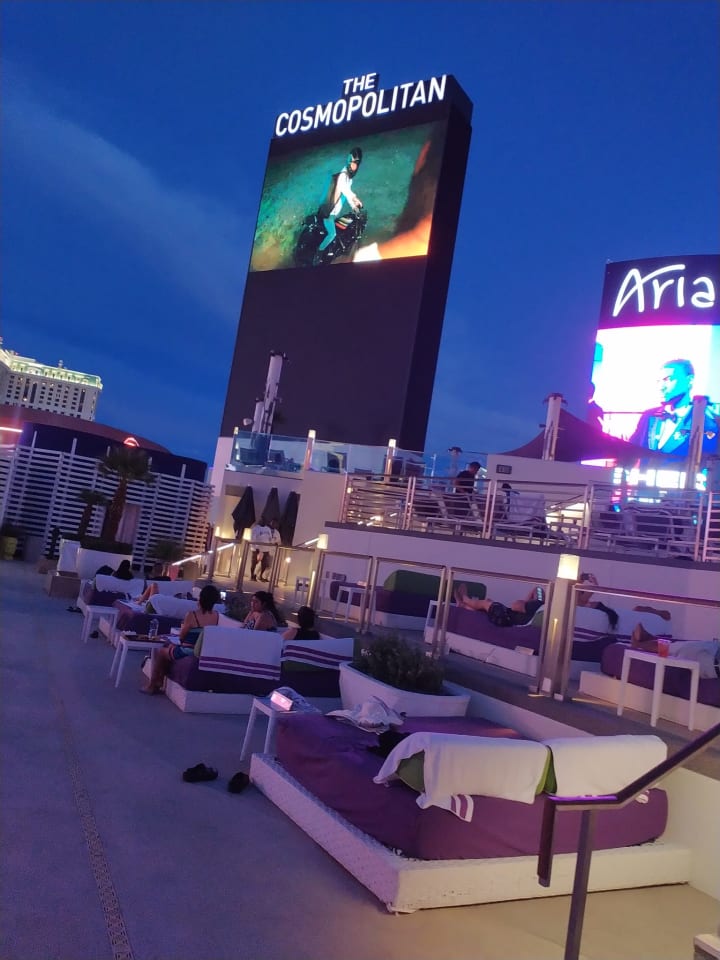 There are so many shows to pick from. Where do I start. Well, my personal favorite is KA by Cirque De Soleil at the MGM Grande. Le Reve was amazing but that shut down during Covid. I went to Zumanity when that was around... whoops.. don't go alone. That was awkward. After 17 years that one also shut down for good. I have seen Mystere a few times and I would say I'm not a fan. Tournament of Kings is a must with the kids. After about 15 years in Vegas we still haven't seen all the shows. There is just too many. Alway's check ahead as some shows may be ages 5 or 6 and up.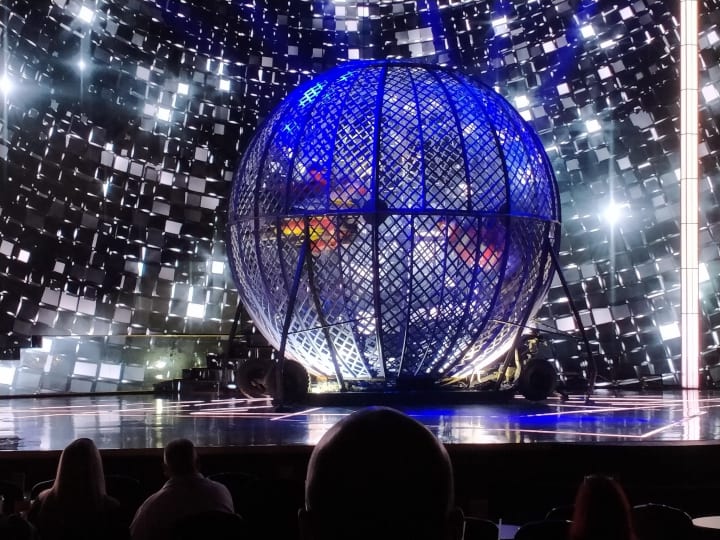 Some of the smaller Cirque like shows like "WOW" over at the Rio where fantastic. "Extravaganza" at Bally's was great as well. All of these kid friendly besides Zumanity of course.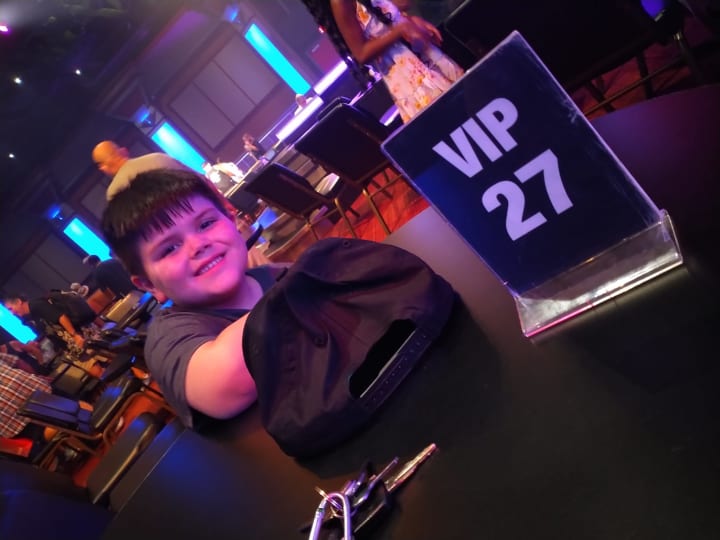 As locals we have signed up for a website called www.pluginlasvegas.com that gives up to 4 from tickets to many lower tier shows that have empty seats. We take advantage of this all the time, especially when friends and family come into town. On this particular night we watched Xavier Mortimer's The Dream Maker show at the Stratosphere. We didn't realize that we had already seen many of his viral YouTube videos with all his unexplainable magic tricks. We have been twice and looking forward to taking our family to this one. There are a couple of his magic tricks that defy slide of hand and all logic.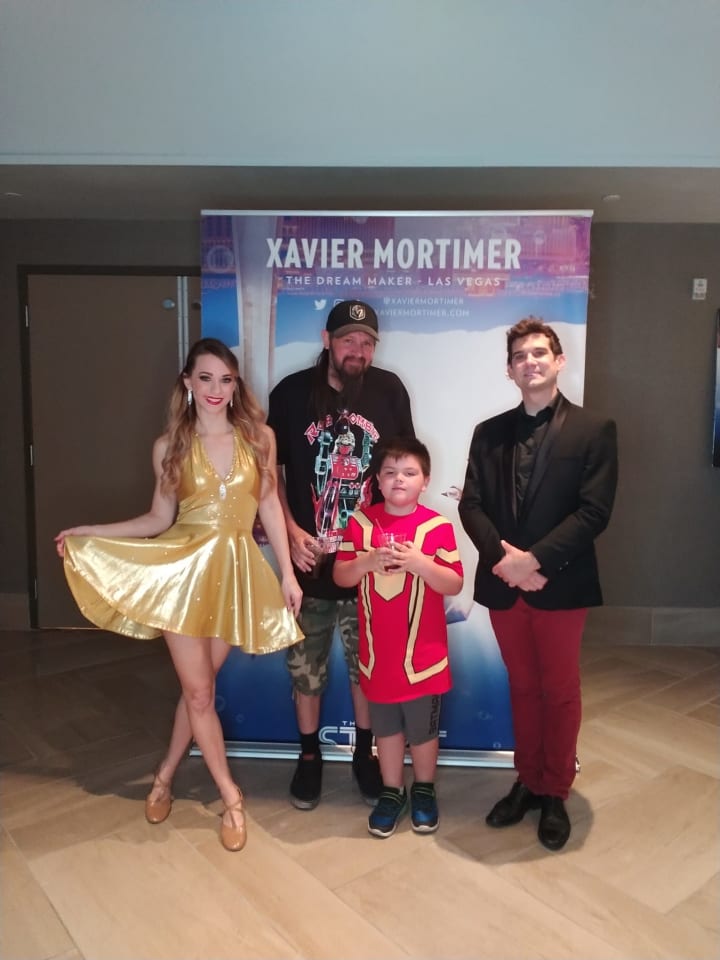 Another fun show for Harry Potter Fan's is Potted Potter. It's a Spoof comedic take on all the books in one show. Cheesy costumes and props makes it that much funnier. Another show at Bally's.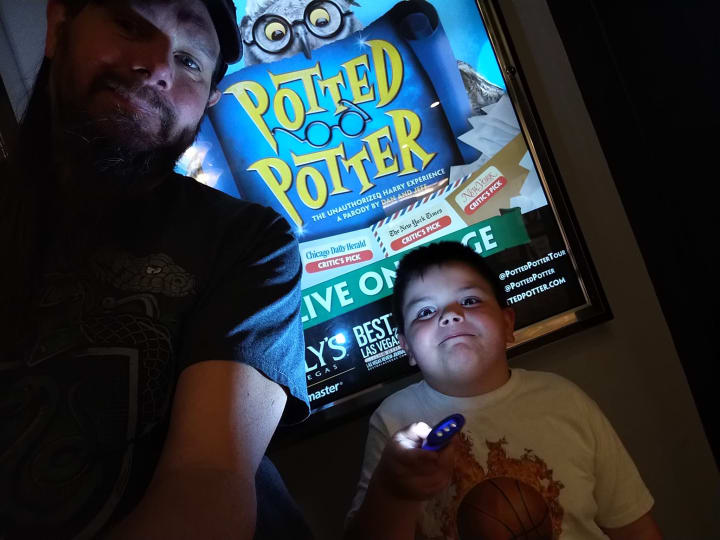 Now we can talk about shows all day but we would literally be here all day. So let's move on to some other fun activities with the kiddos. Mini Golf anybody? We checked out "The Twilight Zone" Mini Golf inside of Bally's not too long ago.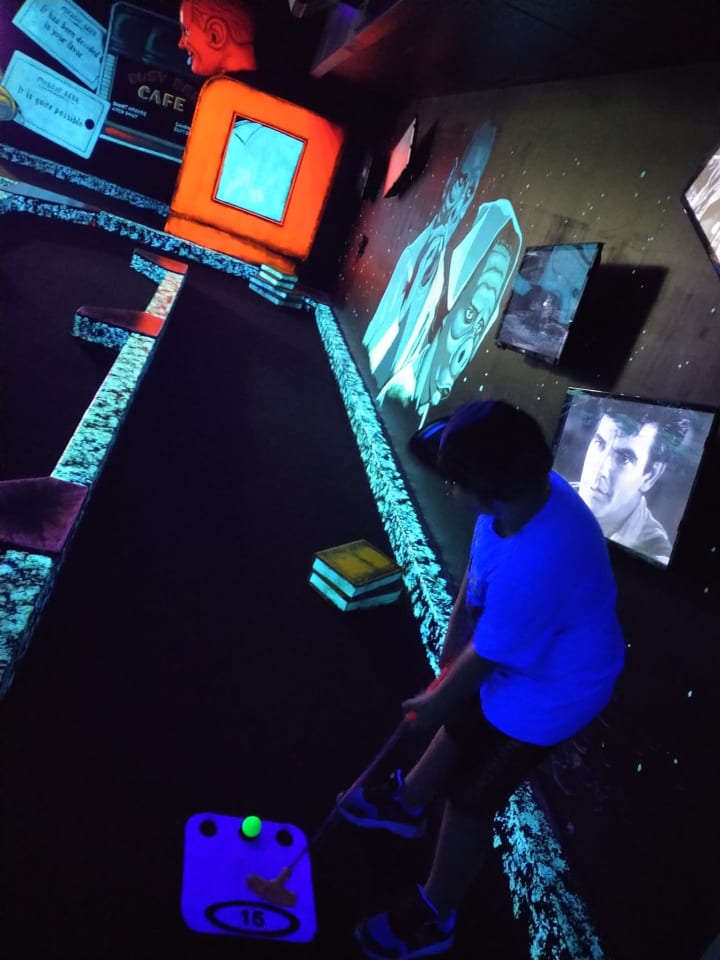 This was quite the trippy golf course. Everything is all lit under black lights. An arcade is also next to the golf.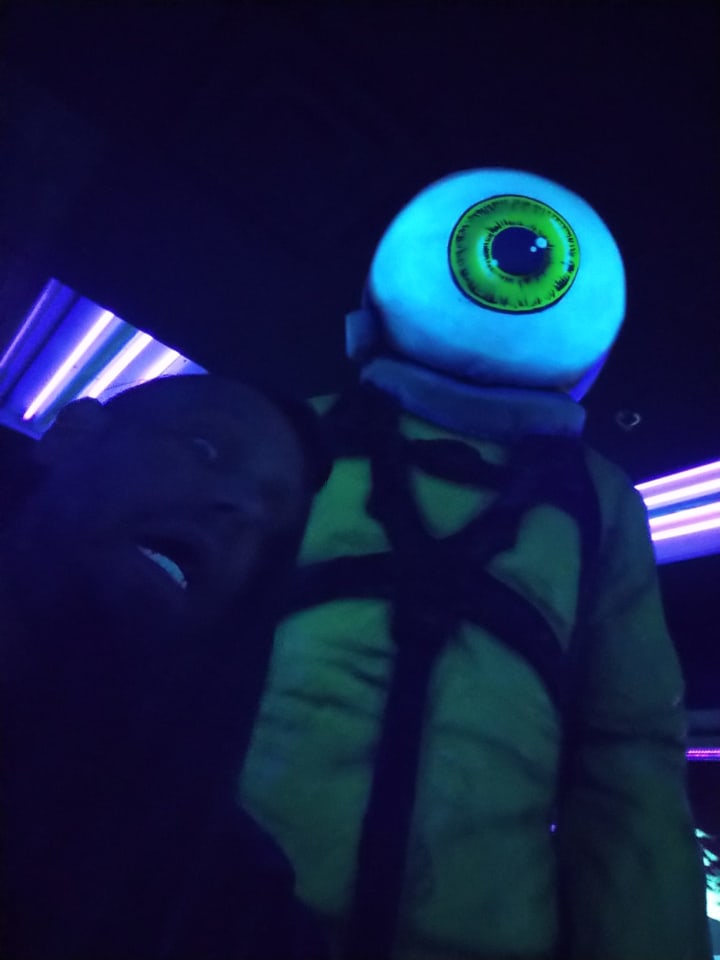 You can also find a KISS Mini Golf course over at the RIO.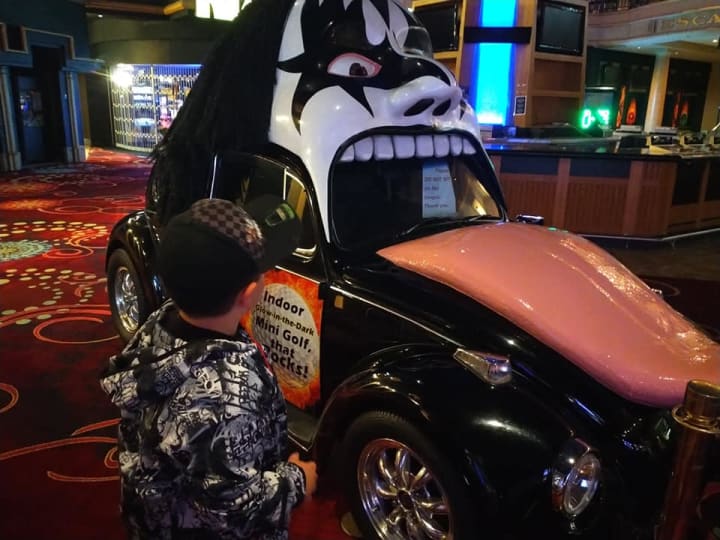 An unknow hidden gem can be found on Maryland Parkway called "Back to the 80's Café". Inside you will find all sorts of 80's movie props. The table tops are straight out of "Saved by the Bell". Grab a Strawberry milkshake and burger and play some Jenga. Even do some Karaoke with the kids. Grandpa Munster ever shows up once in a while.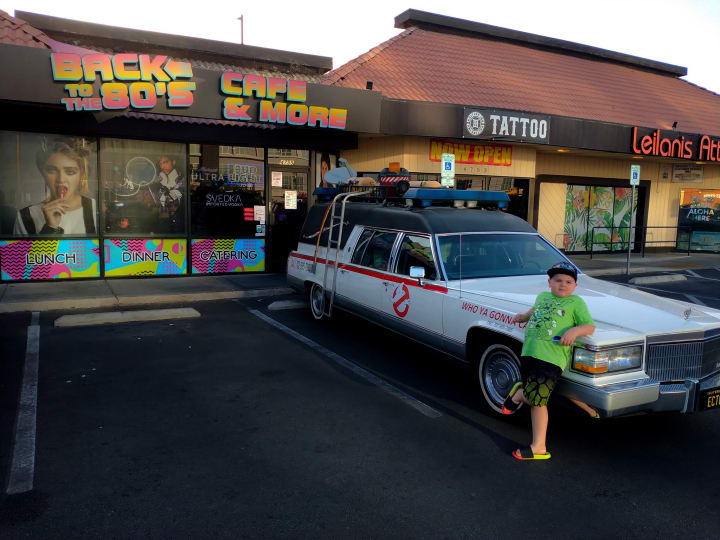 Who would have thought the Las Vegas the capital of sports betting would become a sports town? Well, actually it kinda makes sense that it is now. People from all over the country flock to Vegas to follow their favorite sports team to play against Vegas. And Vegas backs their teams as die hard fans.
Let's make a list of all of our teams.... so far...
The Vegas Golden Nights - NHL (National Hockey League)
Las Vegas Raiders - NFL (National Football League)
Henderson Silver Knights - AHL (American Hockey League)
Vegas Knight Hawks - IFL (Indoor Football League)
Las Vegas Aces - WNBA (Woman's National Basketball Association)
Las Vegas Lights FC (USL Championship Soccer)
Las Vegas Aviators - PCL (Pacific Coast Baseball League)
8. UNLV Rebels Football (University Football)
9. Las Vegas Desert Dogs - NLL (National Lacrosse League)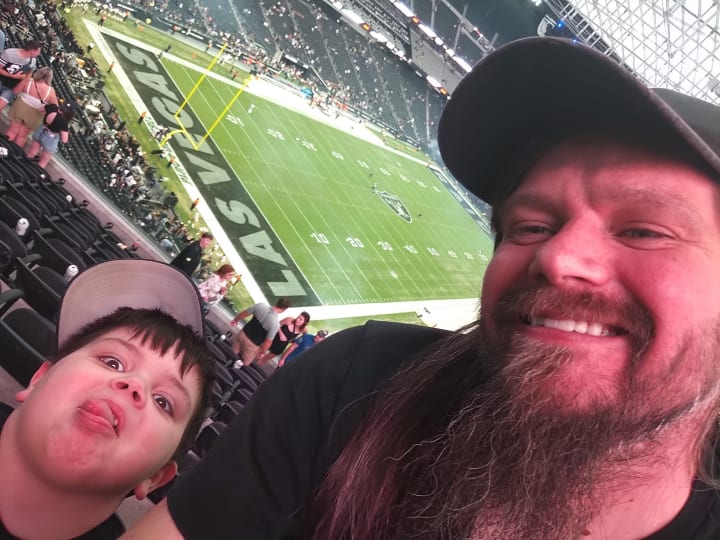 There are a few more as well but I'm pretty sure Vegas is not done there. We are in talks with the Oakland A's to bring their Major League Baseball team to Vegas. They may build a stadium where the Tropicana is sitting. Other locations are also being discussed. The current T-Mobile Arena that houses the Vegas Golden Knights was also built for a future NBA team. Meanwhile other's are discussing building and entertainment district at the south and north end of the strip to also have an NBA team come in.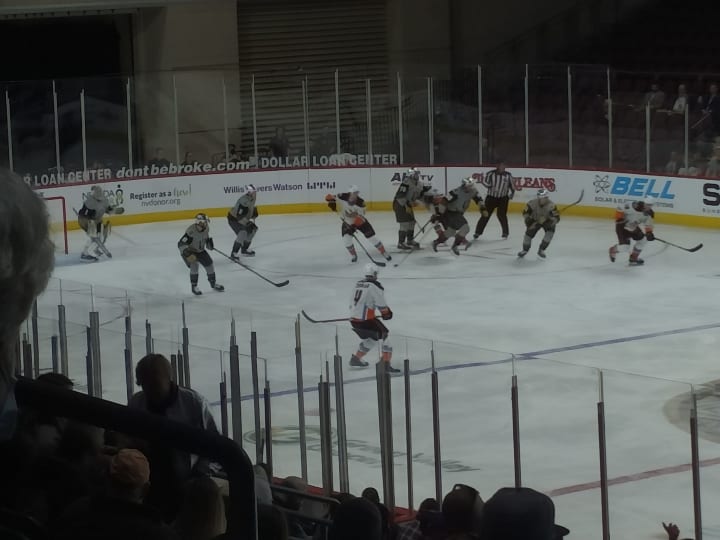 Kids love these games. It doesn't matter which sport, they love them all. Well at least Hunter does. Our teams all have brand new amazing arena's, stadiums and ball parks.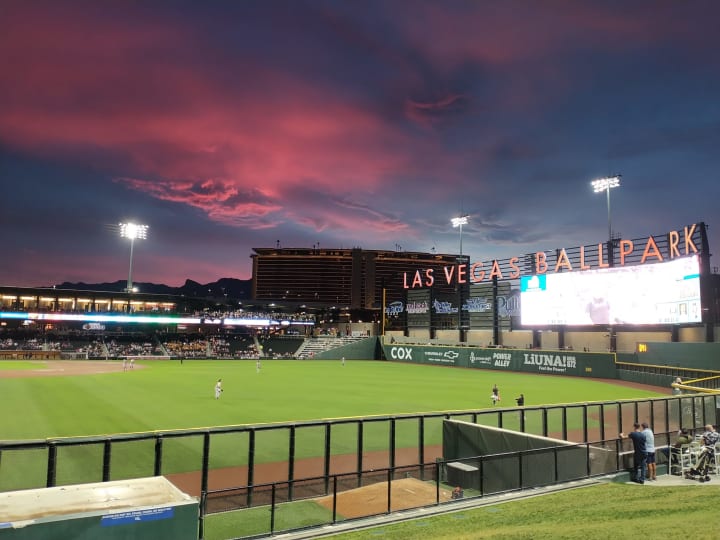 The new Las Vegas Ball Park is beautiful. The Red Rock Hotel and Casino Resort sits right behind it. Hunter got a home run ball at our first Aviator's game. We can't wait to go to another one. There is even a pool you can pay to go in. How cool is that on a hot day?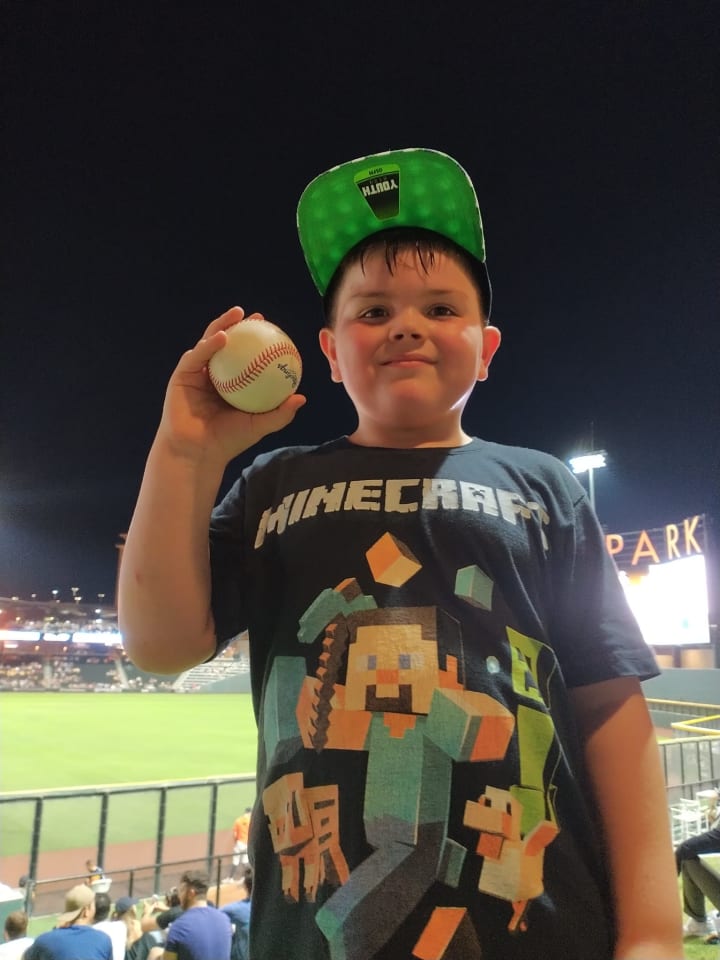 At the baseball and soccer games we prefer to sit on the Berm's. The kids can watch the game and also run around and play with the other kids. After every Las Vegas Lights game (Weather Permitting) There is a party on the field and occasional fireworks on special event nights. Tonight we witnessed 701 people be sworn in as American Citizen's from 81 other countries.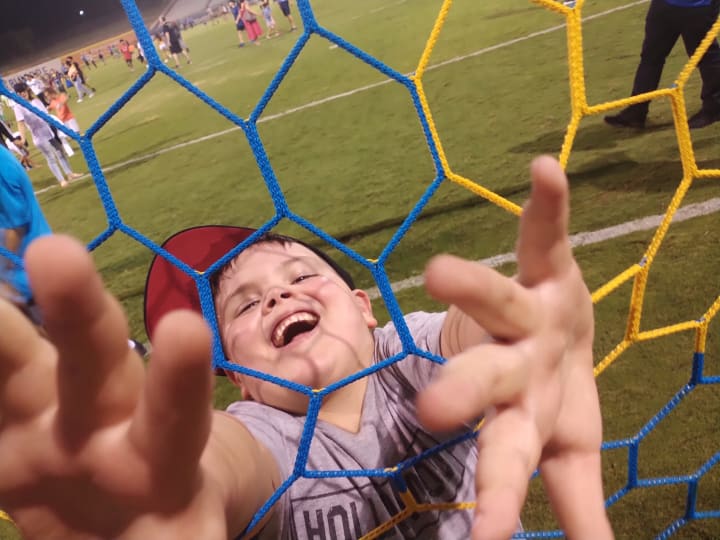 We can't forget our NASCAR Race Track up at Las Vegas Motor Speedway. We are pretty spoiled here in Las Vegas. Not only do we get to see many Nascar events but we even have smaller tracks for different racing event's and Drag Racing.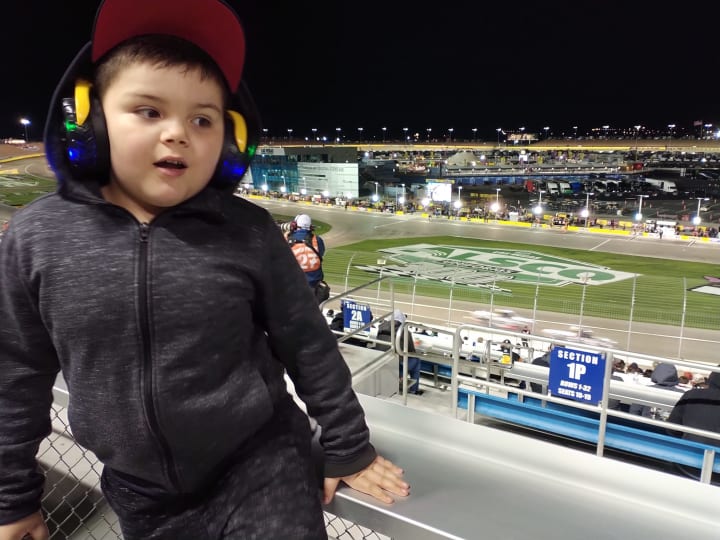 One of Hunter's favorite places to visit is the Kids Discover Museum located downtown Las Vegas. There the kids have many floors of science experiments, activities and even places they can pretend to work at.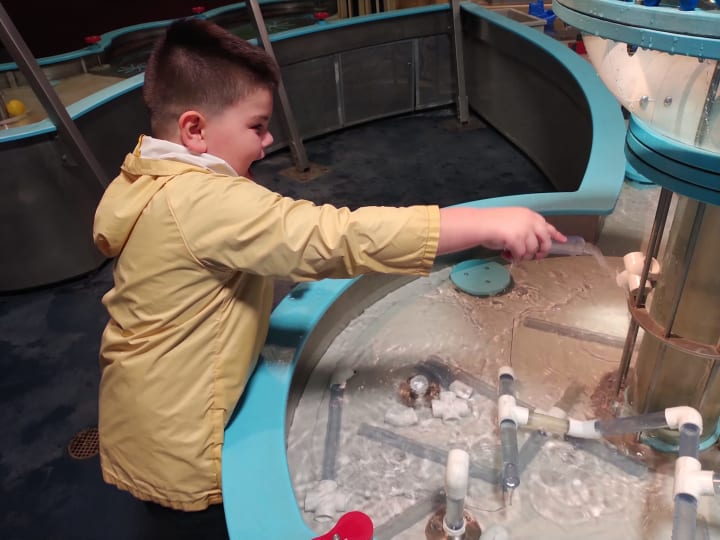 In fact we shot a fun little film while we were there. Here is Hunter in "Hunter the Pirate Hunter". He has many videos on his page doing all the different activities the Kids Museum has to offer.
There are plenty of small water parks like this in Vegas to keep cool in the heat. Not too mention there are two Cowabunga Bay Waterparks in the Valley. Waterslides and wave pools for all in Summerlin and Henderson.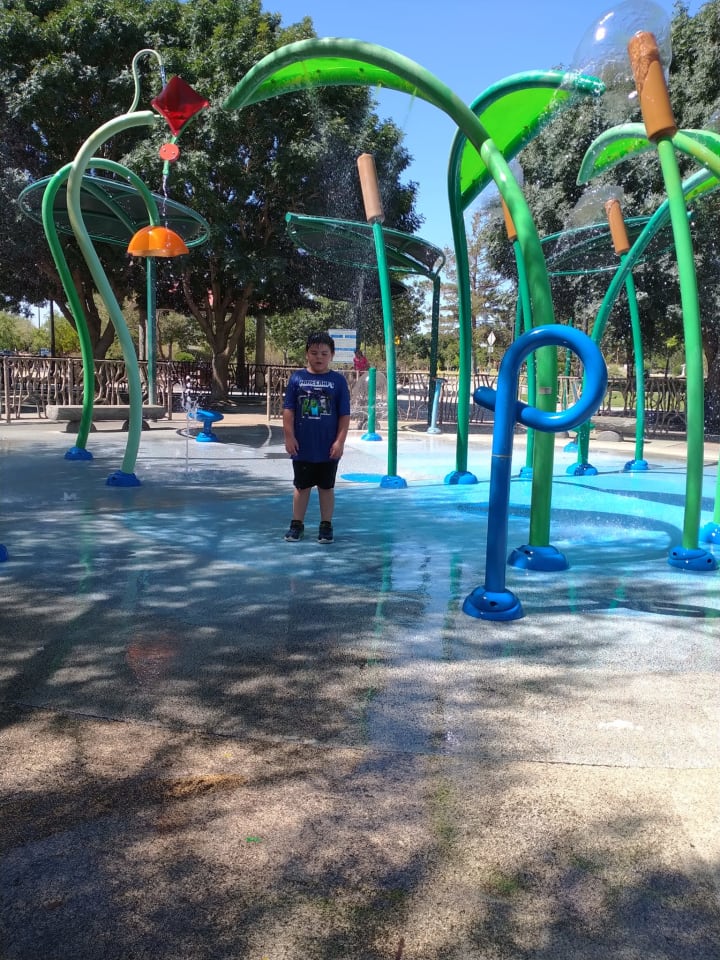 It's been too long and too hot this summer. it's time to head back to Cowabunga Bay!
A popular spot to head to is Red Rock Canyon just west of Summerlin. Only head there if you have rented a car. It's a long windy but easy drive through the canyon. There are plenty of trails but that comes with many warnings. Bring lots of water, good shoes and stick to the main trails. If it starts raining head to higher ground. Vegas and rain do not mix and flash floods come fast and quick.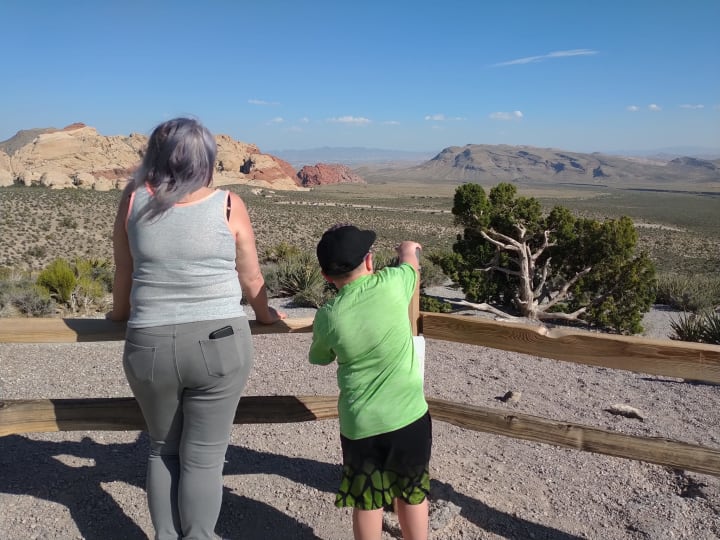 Freemont street is also fun with the kids. New security has been implemented after a few nasty incidents down there. The new canopy lights up every hour on the hour once it get's dark. Keep in mind the kids can't step foot into some of the Casinos down there. But further down Freemont is Container Park. It's a bunch of shops made out of shipping containers with a giant tree fort for the kids to climb with slides. A concert stage and on occasion the giant Lego Bricks are out there to build with. There is even a fire breathing Praying Mantis and a drum circle at sunset.
Hunter builds a GIANT LEGO HOUSE at Container Park.
And for those who may not have been here before. The majority of the Las Vegas Strip has overpasses to keep pedestrians safe. We even have safety barriers to prevent cars from riding up on the sidewalks all the way up the strip.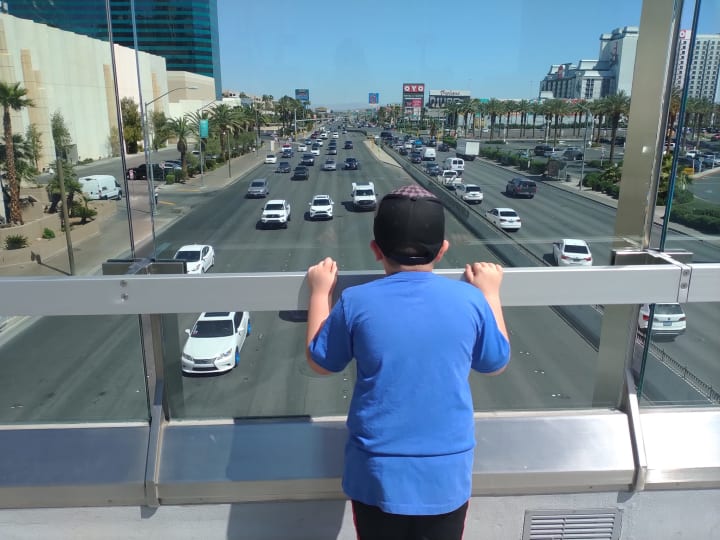 Thank you for reading. We hope this helps you decide if you want to bring the kids or not. There is a lot of walking, but with Lyft and Uber it's much easier to get around.
Please like, comment, subscribe, pledge. We have been so many places that we want to share with you.
Cheers from Hunter and Evan,
About the Creator
Film Writer, Director, Producer, Props Master and full time single Father. My Son Hunter and I travel the world together. We both make movies together. Here we will show you the coolest places to visit with travel tips and reviews and more
Reader insights
Be the first to share your insights about this piece.
Add your insights