Weekend Ideas in Sydney | Fun Places You Should Visit
Celebrate this weekend like a boss! Opt for either a lunch cruise in Sydney or a dinner cruise for the best cruise dining experience ever.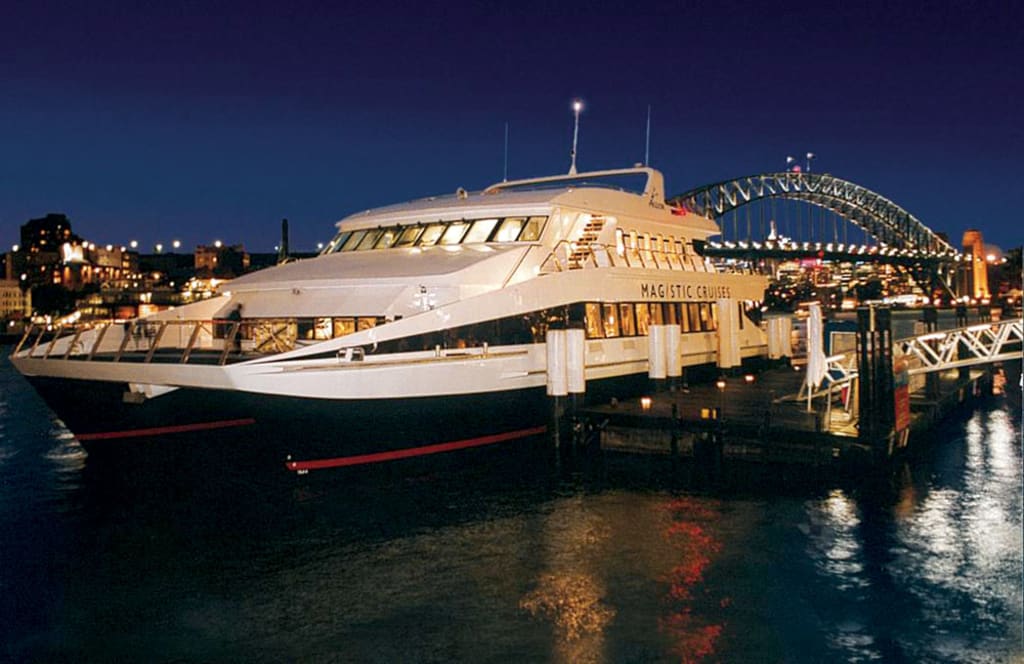 Let me ask you a question…please be honest. How do you like to spend your weekends in Sydney? At home watching TV or outdoors enjoying some fun? If your answer is 'outdoors', I have some wonderful ideas to inspire you! As we all know, Sydney is blessed with many exciting destinations and attractions — a perfect amalgamation of man-made and natural wealth. There are many celebrated destinations in the city such as Luna Park, Sydney Harbour, Bondi Beach, The Rocks, and many more. For a person who has lived his/her entire life in Sydney, these options might sound cliche but read on and see how you can make the best out of your upcoming weekend!
Cruising on Sydney Harbour
Who doesn't love cruising in Australia? Well, there are plenty of cruises on Sydney Harbour too. As a Sydneysider, you would have already been on a Sydney Harbour cruise. And you know that the highlight of these cruises is that it is an affordable luxury which everyone can enjoy. Aboard a budget-friendly catamaran Sydney dinner cruise with your family and see the glamorous harbour from a different perspective while enjoying a delicious meal.
If you are looking for an opportunity that can win you some extra hearts on Instagram, you can spend your day out aboard a lunch cruise and click some spectacular family photographs from the outer viewing decks and share them on social media. What I can assure you is that let it be a dinner or lunch, all dishes served aboard the cruises are prepared by the in-house chefs and they can be paired with some amazing drinks to enhance the whole dining experience. Aboard a pocket-friendly and family-friendly catamaran with your friends and family and make a special weekend memory you'll never forget!
A Blue Mountain Day Trip
Are you an adventure lover? If yes, a trekking tour to the Blue Mountains is an apt choice for you. Get into your trekking gear and head over to the Blue Mountains for a fun and memorable weekend experience. If you are on a family trip, tell your younger ones what the Blue Mountains are named after — the phenomenon that gives a layer of blue mist over the place. Also, there are so many interesting steeps and valleys that guarantee an interesting trekking session. The Blue Mountains has many more wonderful places in its vicinity such as the Katoomba waterfalls, the Jenolan Caves, the Grand Canyon Walk, and many more. Stop by Scenic World and Echo Point and Leura Village along your way. Gather up with your family and make your younger ones passionate about adventure activities and sustainable tourism.
A Visit to Hunter Valley
You can visit the famous Hunter Valley for a fun-filled weekend experience. Even though little outside the city limits, the Valley is home to plenty of breweries and distilleries and it is also one of the finest and most important wine regions in the country. Travel north towards the luscious fertile lands of Hunter Valley to delight and tantalize your taste buds. If you haven't been to this pretty location before, you can sign up for a guided food and wine tour and enjoy some of the finest Aussie wines and dishes you will ever experience.
I know…you may have already covered these places in the past, but I assure you it would be fun to revisit these places and revive all those nostalgic moments you've had in the past. Unwind and relax as you stop at these locations and slowly take in the best Sydney has to offer. So, wait no more for a fun weekend experience.