Ways to Enjoy Christmas with your Workmates in Sydney
Planning for next year's Christmas work party? Here are a few ideas to enjoy Christmas with your workmates…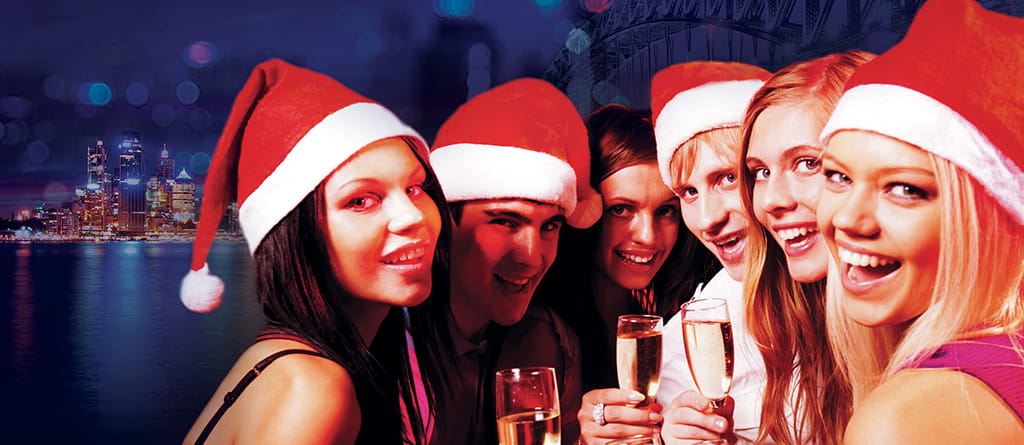 Ask me, what is my favourite holiday? I will raise my hands to say, "Christmas", without any doubt. I am pretty sure it is the same with most people out there. Especially in Sydney, the most exceptional part is 'tis season falls in the summer unlike any other. That's what makes Christmas special for me.
Another major reason is the celebrations. I personally enjoy my yearly workplace parties. That's the moment we de-stress, get together and have some good fun. If you are churning out Christmas party ideas for the next year, here are a few best party ideas.
An Office Party with a Theme
If a party is centred around a theme, it will certainly be engaging for the entire team. Here are some suggestions:
White Christmas Party - There's no snowballs and winter in Sydney, but you can certainly create one at your very one office. Deck up your workspace with white lights and snowflakes decorations. You can also create your very own snowman with cotton balls
Christmas Masquerade Party - Add a touch of thrill and mystery to Christmas by hosting a masquerade-theme party. The work team can wear masks as they dress in red and white. Conduct fun games to excite the team
Decades Party - Celebrate Christmas in a specific era; such as 1920s, 1950s, or 1980s. Everyone can dress in costumes that reflect that era. Deck up the office for a retro ambience
A Party Aboard Sydney Christmas Cruises.
A Christmas celebration deserves an exceptional venue–an outdoor party where you can dine, chill and later discuss the team's efforts and future goals. Work Christmas party cruises on Sydney Harbour are the best examples for such an exceptional venue. A splendid waterfront dining experience is presented to you with the best views of the harbour attractions, dining and drinks.
A vintage paddlewheeler would make a good choice with its old-charm and cosy interiors. Raise a toast with drinks in your hands as you saunter around its wrap-around verandahs. Impress your team with the ambience and the breathtaking views of the iconic attractions. Don't forget to take snaps with your group against the backdrop of the Opera House and the Harbour Bridge.
Gift exchange as Secret Santa
This should be the annual holiday custom at offices on Christmas. The Secret Santa gift is a fun way to unite the team in harmony. Obviously, an office will be divided into teams. This method can bring everyone closer together by exchanging gifts. Here are some ways to organise Secret Santa:
Establish a budget: First and foremost set a budget for the gifts and notify everyone about it. That way you can ensure if everyone agrees to it and the gift is of similar value
Assign names : Make name cards for the team and let them pick one. They should be the Secret Santa for the name they select and get a gift for them at the party
Set ground rules: Make sure everyone understands the rules, the budget and the deadline. Also if it's ok to reveal the identity or not till then
Shop for gifts: Most importantly buy a gift for the person assigned, keeping in mind the budget. If you know the person really well, get a gift according to the person's interests or preferences
Donate for a noble cause
The Christmas season is a great way to give back to others in a beautiful way. Share the cheer and joy to the people around you. You can experience the same emotion when you help someone else. Be a Santa to others by donating to a charity, such as providing Christmas meals for orphanages or old age homes.
You can also donate to a homeless shelter by donating warm clothes, blankets and other essentials. Experience the joy of children on Christmas by offering them gifts such as toys in the hospital. You can even make a monetary donation at such places. Spend time with people who are alone and be a volunteer at a local organisation.
Now, the stage is set to make your Christmas work party super fun. Get together with your teammates and have a blast!
Reader insights
Be the first to share your insights about this piece.
Add your insights