Visiting Rio de Janeiro 2020/2021
With COVID and Crime is it Safe?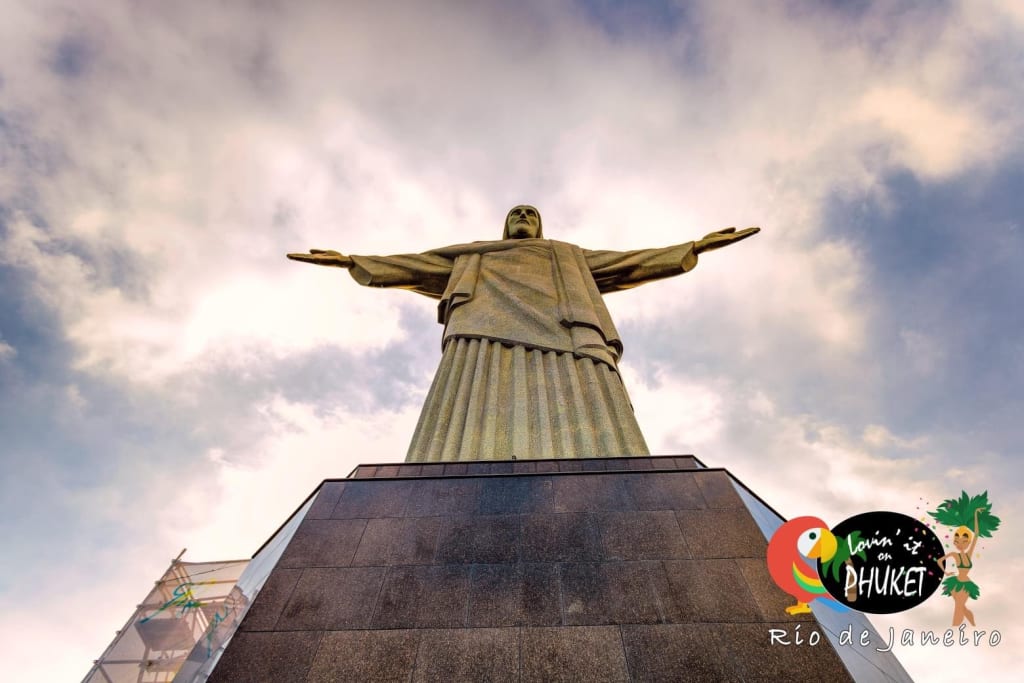 Christ the Redeemer / Photo Credit: Yaman Mutart
With the high degree of travel restrictions in place on most countries around the world, there is one sunny destination that stands out this winter tourist season. Brazil has little to no restrictions on entering (at the time of writing this article) and while in the North it's chilly and winter, locations like Rio de Janeiro are warm and sunny.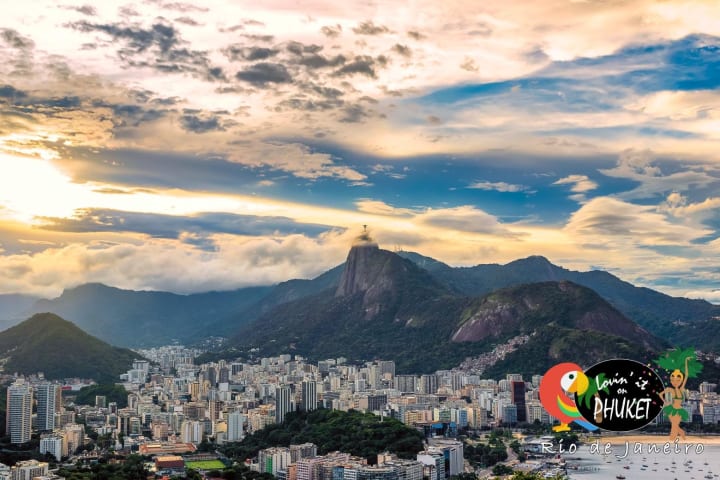 The question on many peoples minds that are looking to escape the cold to enjoy a warm winter get away is how safe is it to travel to a place like Rio while the pandemic is still going strong? With promising vaccines just around the corner is it worth the risk? With a reputation of already being somewhat hazardous, is COVID-19 increasing levels of crime in the word famous city? Here are some answers that may help guide your decision.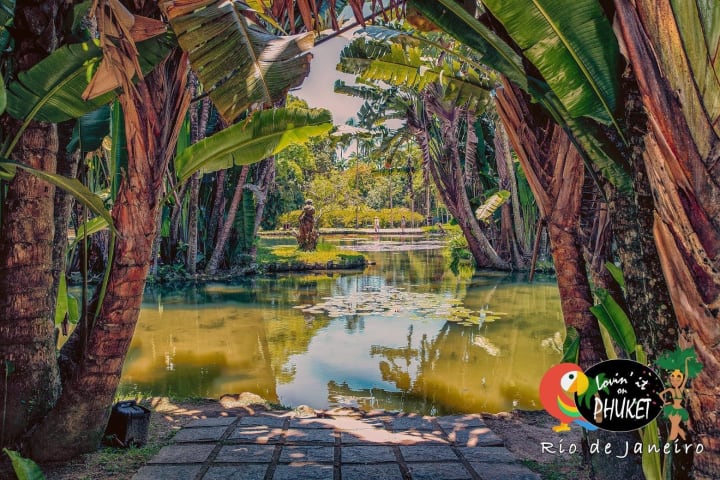 The main question on your mind if you are considering to visit Rio would be how safe is Rio de Janeiro with the COVID-19 pandemic? Unfortunately the answer to this is dependent on a couple of factors. With numbers of infection increasing at an alarming rate, a degree of caution should be used when planning your trip. If you are planning to go to party at bars, dance in clubs and spend every day and evening out in the city the answer is no, Rio is not a good idea at this time. That doesn't mean you should cancel out visiting but you may want to reconsider your plans. I managed to live in Lapa, a busy downtown area of the city for over 3 months (September 2020 - mid December) and was able to enjoy my time and avoid any issues. The trick is to continue to maintain social distancing and proper habits.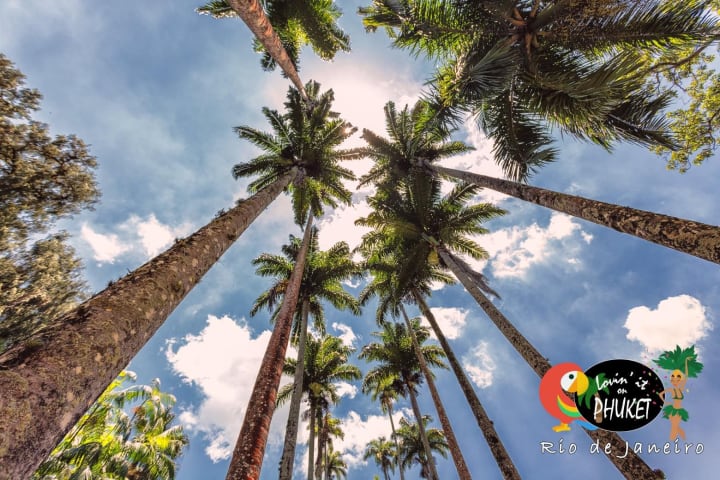 The first thing to do is avoid bars and clubs all together. Just don't bother with it, you are putting yourself and others at risk. Second you should have a plan for all the attractions and sights you want to see before you go and plan to visit them when they are not busy. Evenings and weekends are the worst times to go out, residents of the city who work all day and through the week use this time to perform essential tasks they need to get done like commuting home from work, seeing family and shopping. They don't have a choice in when they have time but if you do. The best time to check out attractions like the botanical gardens, Sugarloaf and the various beaches are Monday to Friday from 10 am to about 4 pm.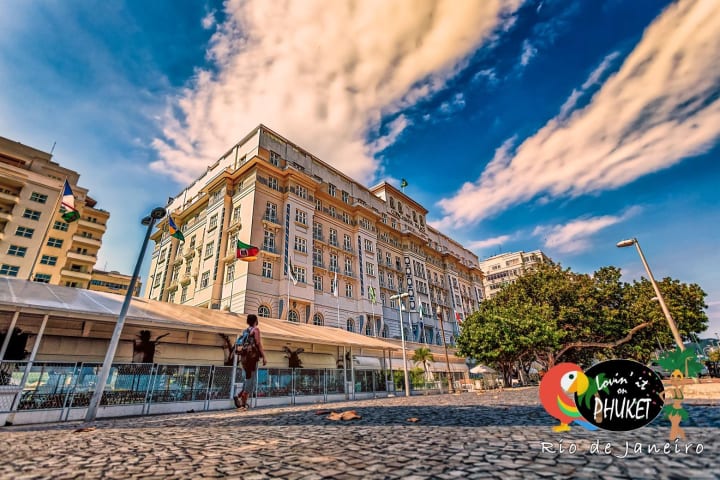 Staying in a hotel is another thing I would avoid. If you have an apartment you can easily order in using a food service or cook for yourself (which is very economical) and avoid being caught in crowds or high traffic areas. These days AirBnB is the way to go if you want to keep yourself safe. It's also a good thing to know that most apartments in Rio are inexpensive and include a washing machine. This allows you to wash your clothes easily and frequently to avoid any contamination.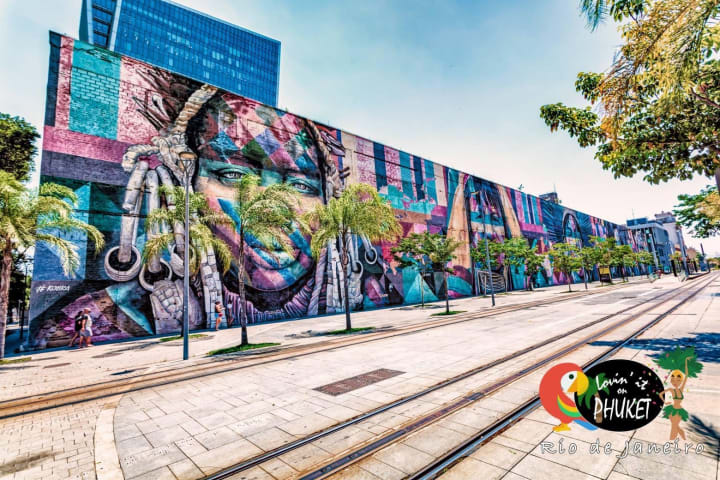 Now if you consider all that I've said you can answer the second question and decide if it is worth travelling to Rio de Janeiro now with a COVID-19 vaccine being made available in the near future.
Finally the big question that seems to always be on everyone's mind is about safety. With COVID-19 has the crime increased in Rio de Janeiro? Rio already has quite the reputation when it comes to petty theft and other minor crimes. How is COVID effecting this?
The entire time I was there I had no issues. I will admit I'm not a typical tourist. Although I don't speak a word of Portuguese I do know how to blend in. I don't wear my designer watch, my DSLR stays tucked away with its lenses in a special bag that is altered to look like a typical backpack but offer security and I wear plain black t-shirts and jeans almost all the time. None of my clothing is new except my shoes and I don't walk around talking my business, I just keep to myself. Now am a photographer and that means at times I have some pretty high end equipment out to take shots or film some video. But I can honestly say, I had absolutely no issues and never was in a situation that I felt my safety was compromised. I even went out and photographed the Lapa Arches at 11 P.M. on a Sunday night. So if you keep low key, watch your manners and be mindful of your surroundings there shouldn't be any issues. If I filmed at night I made sure there were police near by. During the day, I mostly keep to areas where there was a fair amount of people (but avoided directly being in crowds) and I always made sure I had change and small bills to assist the homeless. A little charity goes a long way and what is change to you is some food or water in the belly of someone who really needs it.
If I were to decide to travel to South America today and was wondering if I should go to Rio de Janeiro, as long as I had a long enough window of time to go I would. Because I would be losing evenings and weekends I would want an extra 3 days for every week I had originally planned to go to ensure I enjoyed and visited all that I had on my list. The people are decent and the weather is good. Managing COVID is simply a matter of self discipline. You don't need a government or doctor to make laws and rules to do the right thing and keep yourself safe. That's actually rather childish and if you have to be told to maintain distance, wash your hands frequently, wear a mask and all the other common sense things that go with avoiding this infectious disease you probably shouldn't be travelling anyways. This mentality may work in your own country but the world is only so forgiving and if you can't handle the concept of keeping yourself safe from an illness that is documented and known around the world, you certainly won't be able to take care of yourself in a strange place where you don't know or understand the local customs and language. The days of travelling to resorts and being babied, with the realities of life hidden behind a curtain of hospitality are for the time being over. Now however is the time to actually go into the world and see what life is like in foreign places, to enjoy and immerse in other cultures and truely live. In the year or 2020 I was in 5 countries and everywhere I was it was the same. Rules are there to protect the citizens, not the tourists. People are afraid and trying to get by. Keep that in mind and take your time and you will find not only will everything be fine but it will be very enjoyable. Finally I must say, do not travel without health insurance. You have no idea what may happen and insurance is a small cost compared to the fees of a doctor in another country. Many won't even see you until you show proof of insurance or pay.
Thanks for reading and continuing to support Lovin' it on Phuket. Don't forget to subscribe to my YouTube channel for great videos from Phuket, Thailand, Southeast Asia and beyond. The pandemic has slowed or stopped tourism for most but I will continue to travel and bring you real information about the world so you can make informed decisions about where to go and when it's safe.