Traveling To the US: Who is Eligible to Travel Without a Visa?
If you ever have to apply for a visa or you already applied but are yet to receive the visa, then you need the help of a reputable travel agency.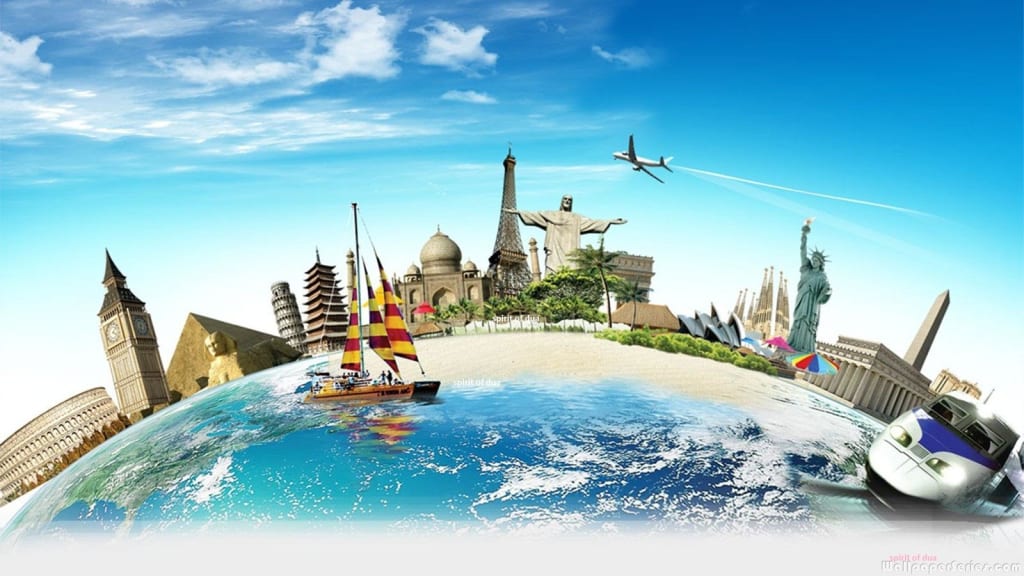 If you are like most people, traveling to the USA would be a dream-come-true, regardless of your length of stay and purpose of visiting. The world's biggest superpower has too many tourist sites, many diverse cultures to explore, awesome cities to tour, and some of the most magnificent infrastructures you will ever see in your entire life. It also offers you the rare opportunity of enjoying the many breathtaking outdoor activities the world has to offer, including swimming on the beach, hiking, scooter tours in Las Vegas, horseback riding, and boat riding in New York. The USA is also among the biggest economies in the world which makes it one of the best places to do business.
Unfortunately for many, visiting the USA isn't the easiest thing to do. Their customs and border officers are very strict on who enters the country, requiring every visitor to at least have a valid passport, and a visa. Acquiring a visa isn't easy either as it necessitates interviews, background checks, and financial assessments to prove an individual's worthiness to live or work in the USA. Besides, visa application processes take long and sometimes end in futility. That would be heartbreaking if it happened to you, right? But what if we told you that it is possible to travel to the U.S. without a visa, subject to simple eligibility criteria?
Who is eligible to travel to the US without a visa?
Citizens from country members of the Visa Waiver Program (VWP) are eligible to enter the USA without a pre-approved visa, provided that their duration of stay does not exceed 90 days. There are 38 countries–most of them being from Europe and a few from Asia–and are approved by the United States Secretary of State, in collaboration with the Secretary of Homeland Security. During the 90 days, the visitor can traverse the country freely for leisure purposes, but his/her business activities are very limited.
All that the American Customs and Border Protection officers require a visitor from a VWP country to have at the port of entry is a permit known as the Electronic System for Travel Authorization visa for USA (ESTA visa). This permit is valid for two years meaning that if you apply for one today, you will be eligible to visit the USA any time within the next years, after which you will need to renew it.
Limitations of the Visa Waiver Program
Besides limiting its members to a 90-day visit, the VWP program has a host of other limiting factors. They include:
A visitor's ESTA visa doesn't guarantee admission at his or her port of entry. Immigration officials are at liberty to deny anyone admission if they are convinced that, that would be the best option for the country.
The VWP status does not exempt visitors from issuing the immigration officers with a copy of their visit itinerary. If a visitor fails to follow the itinerary, say decides to push the departure date ahead, he or she becomes ineligible for future VWP treatment, meaning that he/she must acquire a pre-approved visa for subsequent visits.
The VWP status doesn't extend to visitors who intend to study or work in the USA. Any stay that extends past 90 days necessitates a pre-approved visa, and is not a tourist visa.
A visitor entering the USA via a private jet or private sea arrangements cannot be admitted using the ESTA Visa.
Can a citizen of a VWP member country be denied an ESTA visa?
Yes. We have mentioned earlier that overstaying your welcome will jeopardize your future ESTA eligibility. There are several other grounds that a VWP member national may be denied entry to the United States. They include:
If he/she has a previous criminal or terrorism record.
If he/she carries a disease that could be a threat to Americans' general health.
If he/she has previously been booked for any offense in the U.S, regardless of whether he/she was convicted or not. This extends to visitors who had previously been deported from the U.S.
If you ever have to apply for a visa, or you already applied, but are yet to receive the visa, then you need the help of a reputable travel agency. Such a company will help you through the process at a very affordable fee.
travel tips
About the author
Flora is a young and ambitious who has been researching self-development for the past two years and is now off traveling the world. She helps tourists with free walking tours in London - so get in touch with her if you want a special tour.
Reader insights
Be the first to share your insights about this piece.
Add your insights