Travel to Italy: Covid-19
My personal experience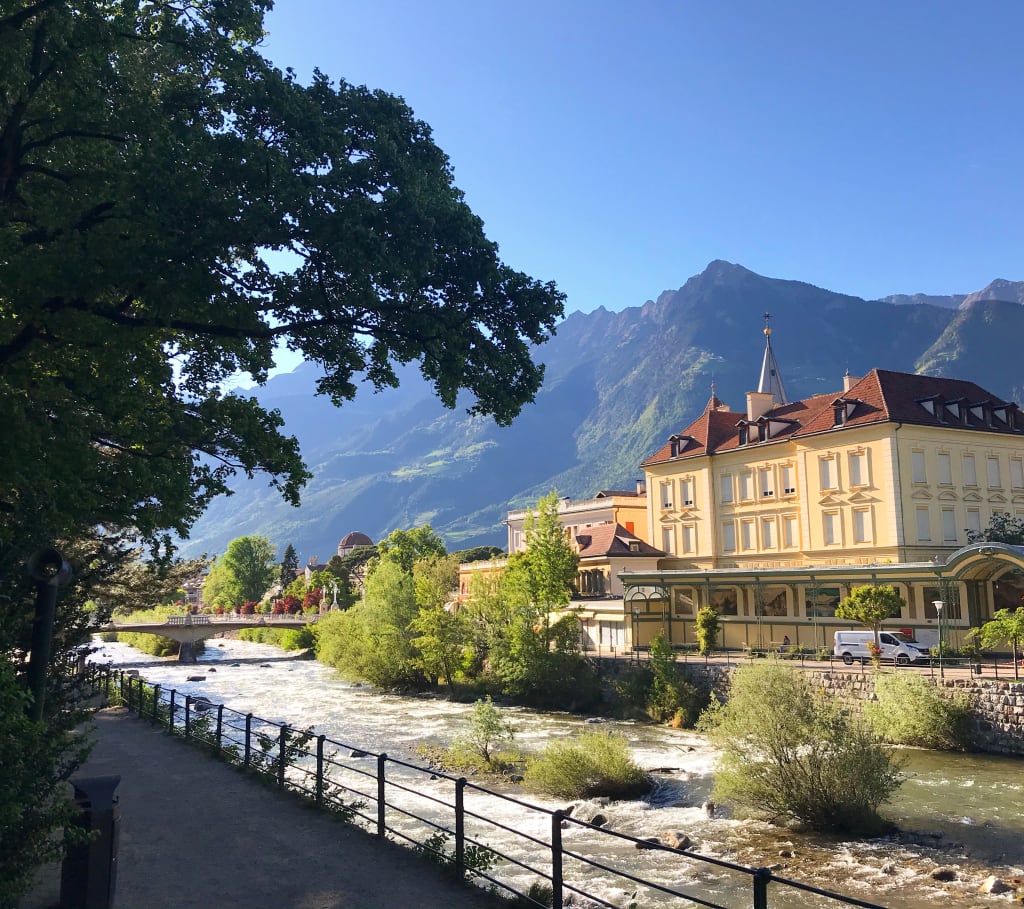 Alto Adige, Merano (ITALIA)
Italy has been one of the first countries to be affected by Covid-19 during the beginning of the year 2020. It has been until June 2020 that the country has been in lockdown and one of the first one to take this measure. Now that the lockdown has stopped and it is no longer banned to freely circulate, what measure people take to keep safe and avoid spreads?
In Italy people are allowed to go out and do a normal life following certain different measures: everybody is allowed to travel here without having to quarantine as long as the safety measures are kept. Among these measures, the most common ones are the use of face-masks, hand-sanitiser, distance and many more.
If you are unsure about what the rules are or how you can do your best to travel and yet be safe during your stay in Italy, I have compiled a list of measures that are broadly used in the country for a while now that we all have to follow in order to freely circulate. If you want to take care of yourself and enjoy your summer, keep reading!
Travel in the Times of Covid-19: Welcome to Italy
I have been in Italy since the beginning of this epidemic and there have been changes along the way and each province has been changing the measures and activities accepted along the way.
For the summer of 2020, Italy and most countries of the Schengen area have opened their frontiers for the whole of Europe and in the case of Italy, for most countries around the world. This means that you are allowed to come to Italy without having to self-quarantine when you get here and enjoy the whole country.
I have recently discovered the website created by the European Union for everybody to know clearly what you can do, what restrictions there are concerning car travelling, plane, ferries, restaurants, museums and so on. i strongly recommend it because it is not only clear but also accurate for each country in Europe. Here are some things I have already experienced travelling in Italy that you have to consider.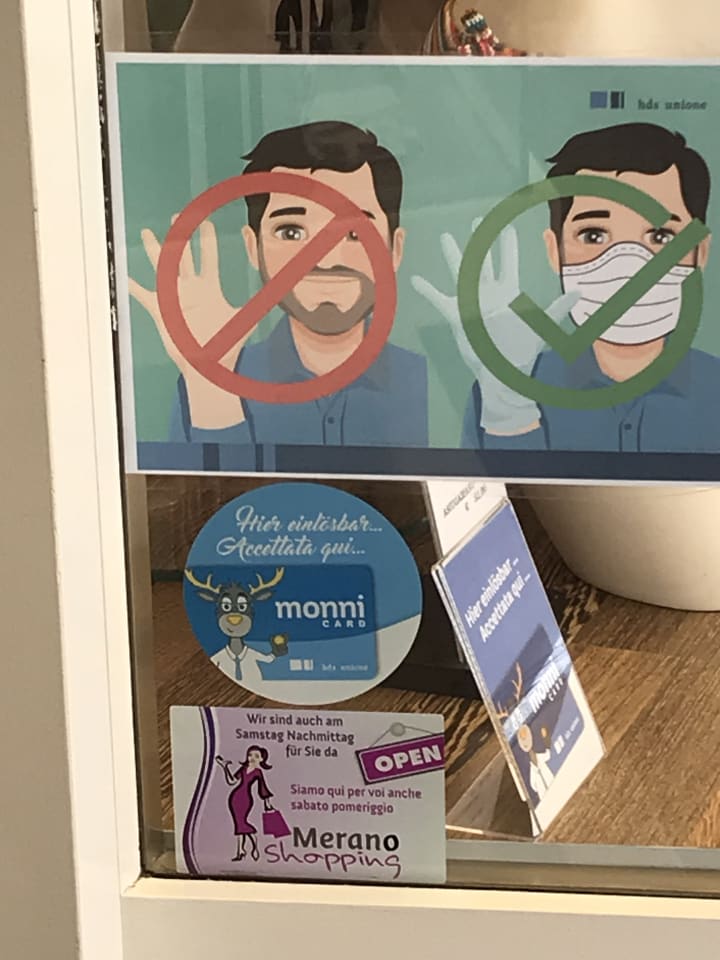 Quarantining: Is it Compulsory?
Quarantining, in case it has to happen it is always 14 days of self-isolation at home. There are two options: on the one hand, quarantining when arriving in Italy, on the other hand, quarantining in your hometown when you come back.
In the case of Italy, from the beginning of June onward, nobody has to quarantine when entering Italy if you come from the Schengen area or the UK. However, travellers coming from other countries will have to wait until the 30th of June to be able to travel to Italy without self-quarantining upon arrival. This also depends on the rules of your own country!
After the 30th of June nobody has to do self-quarantine when in Italy, that doesn't mean you are excluded from self-quarantining when you go back home because that is up to your homeland or the country to go back to. Moreover, you are allowed to travel ALL OVER ITALY without restrictions, no matter where you come from or where you live.
Shopping and Doing Groceries
In every supermarket the rules for entering and doing groceries is different but they have some shared rules that you can expect to have to follow:
Facemasks: both for supermarkets and for regular shops, you will have to wear a face-mask. The type of face-mask you HAVE TO wear depends on the place you are shopping at. Normally, with a surgical mask, you can enter anywhere, but sometimes even with a scarf, you will be allowed. Keep in mind that you cannot remove it at any given time until you live the shop. You will have to bring your own and it is never provided by the store.
Thermometer: believe it or not, a lot of high street shops are using thermometers to determine if people can enter the stores or not. This has been happening mostly with international brands, not very much with local stores. They will measure your temperature beforehand and tell you if you can pass or not. In supermarkets this doesn't tend to happen, in fact, I have never experienced it.
Hand sanitizer: you will find this EVERYWHERE. In general, only every now and then they control if you are cleaning your hands or not. However, it is a rule to clean your hands before entering any store and when you leave it, just in case you are going to touch something. This happens both at supermarkets and at any store.
Gloves: gloves are not compulsory. Before June, gloves were compulsory to enter any supermarket but it has been declared not to be helpful so now only sometimes you will have to put them on. If you have to wear them, they will always be provided by the store.
Physical Distance: physical distance is one of the keys to stopping the spreading of the virus. Italians take it too besides the face masks and desinfection of everything. Depending on the province, the distance varies between 1 and 2 meters. Ask upon arrival!
Last, but not least, the payment method recommended is contact-less if possible. That doesn't mean that you won't be allowed to pay with cash or other types of payments, but it means that Italians have been more open-minded when it comes to paying with card-payment (something strange before all of this, trust me!)
Eating out: Bars and Restaurant
Bars and restaurants are open everywhere!! Of course with some exceptions. Some of them are still in the process of figuring out how to serve people while following the rules and they only do delivery and take away.
However, most restaurants are open and they have new implemented rules. Among the ones I have observed, this is what you can expect:
Book a Table: If you are unsure about the space that has been reduced by the legislation and you want to make sure you have a table, book it! Call them or check online their availability.
Facemask: yes, you have to bring your face mask and you will be able to remove it when you sit down. The moment you stand up again you will have to put it on again.
Sharing a Table: you will be allowed to share a table with your friends and family, also without face-mask on. It is up to you to decide if you want to share a table with your friends and remove your face-mask or not.
It is important to know that in some restaurants ask you to write your name and ID, as well as measuring your temperature. This is a measure to let you know or for you to let them know if you have been in contact with someone with Covid-19 or they have and so on. More and more, places are starting to relax when it comes to measures, but some places like clubs are still closed and they won't be opening any time soon.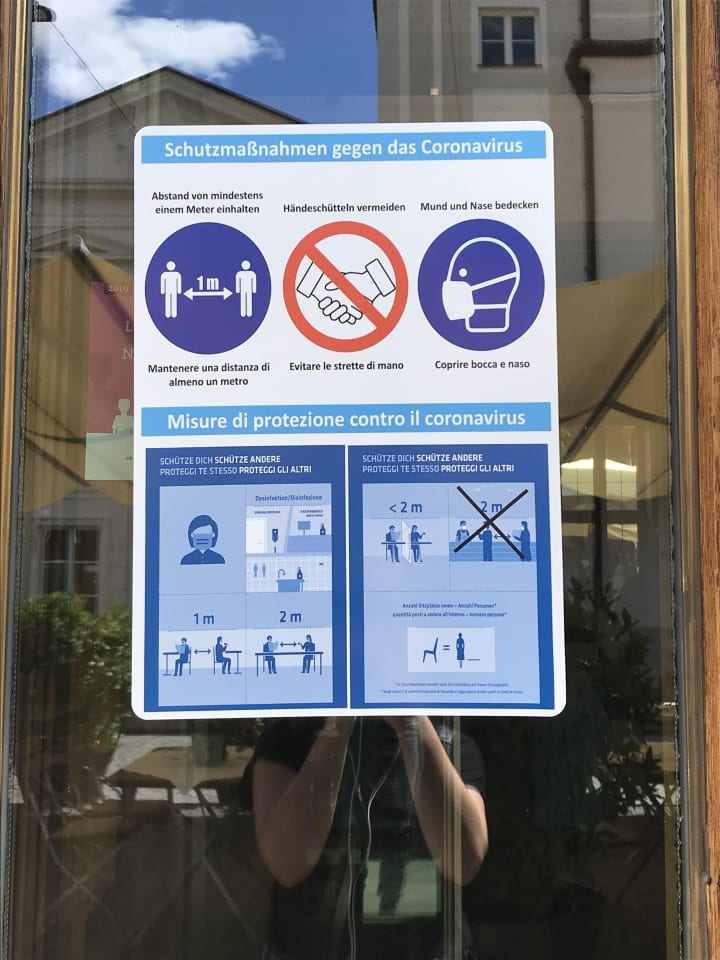 Travelling Around: Public transportation and Cars
For starters, most public transportation is open, with a much-reduced capacity, of course, but still going on. You can find the timetable of the buses on each stop if you are unsure of whatever says online but everything is working quite regularly.
You need to know that at all times you have to be wearing a face-mask and that you will have to enter on the back door both in the case of busses and taxis. In all cases you will find forbidden seats and allowed ones.
In the case of travelling to Italy by car, you may see some eventual traffic control like regular ones done normally for alcohol consumption and so. But in general, there are no territorial restrictions.
International and national bus companies and long-distance trains are also working regularly.
Tips: Personal Experience & Opinion
I have been living in Italy throughout the whole quarantine, which means I have learned a lot of how everything works in this country and I am here to share some useful information that may help you out or at least be of curiosity to you.
Doctor in Italy
For EU-citizens, health assistance is free as long as you have your European Healthcare card. If you belong to the European Union you have the same rights as any Italian citizen does, which means free medical assistance if you need it. Good to know!
Moreover, if you wish, there are also many private clinics and hotels of all sort have a home doctor who could assist you in anything.
In any case, if you are worried, counting with private insurance of some sort for travelling issues may be a good idea. I have never needed it though.
Each Province has its own Legislation
What I have been saying in this post are generalisations. In certain provinces of Italy, things are different. For instance, I live in Alto Adige, and we have to keep a 2 meters distance and wear face masks even in the middle of the mountain. In Veneto, you have to keep 1 meter in most places and no face masks outside, unless you have to be in a crowded place. Depends a lot on where you go, but as I said, keep a good distance and a face mask in hand at all given times.
However, I must say that unlike Spain that has been treating the cases individually, Italy has worked it out as a whole and the rules are quite unified.
Where to get Face-masks
You can buy face-masks in pharmacies and sometimes even in supermarkets. High street stores and boutiques also have started doing their own designs.
If you arrive in Italy, it means that you are wearing a face-mask or soon have to get one. In case of need, you are also allowed to cover your mouth and nose with a scarf or handkerchief.
If you made it to Italy, enjoy!!! It is definitely like everybody says, one of the best countries in the world ;)