Travel Light
ευχαριστω ελλαδα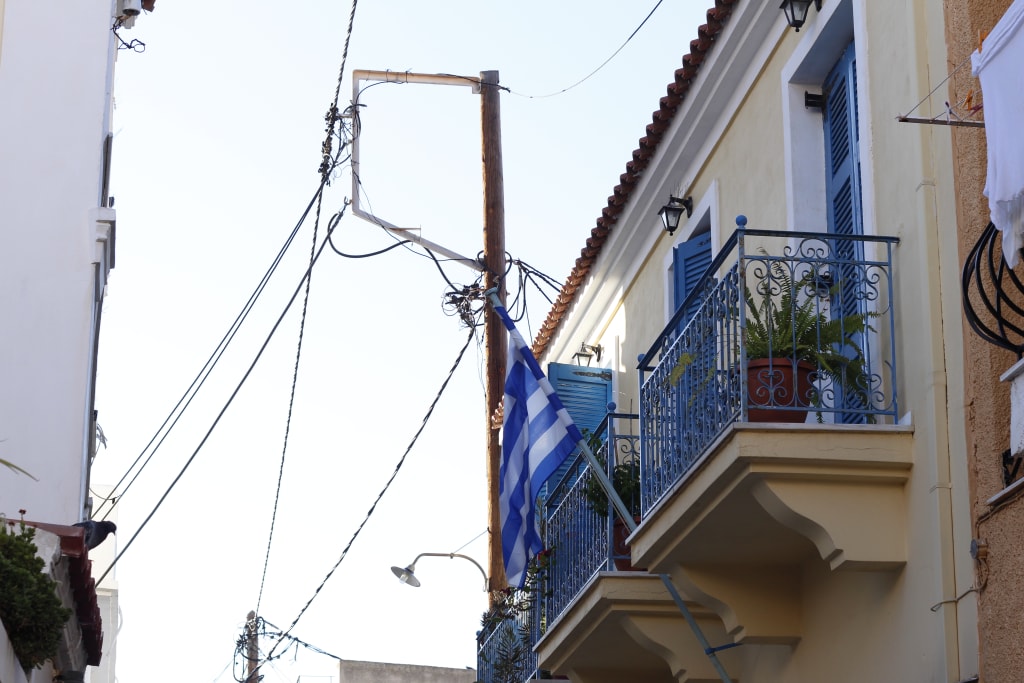 Greece and Gratitude 🙏🏼
To My Dearest Readers,
When traveling to a country you have never been to before the best advice given is to always pack light. Travel in the lightest way possible, yes that includes me the person who loves to travel with all her Italian made quality branded shoes that are handmade and absolutely gorgeous shoes!
So, I do not just mean in luggage, although this is a huge factor when boarding the plane with the excess gifts and packages you have accumulated along the way. It is especially best to travel lighter when you are taking luggage with you as this allows you to move swiftly from one place to the other. Although you will have your driver assists where possible, sometimes I find some drivers to feel very exhausted after a long shift of luggage handling. Be mindful to also assists them when needed.
The other huge factor to consider is the traveling of the heart and mind. It is also far better to travel light in the heart and in the mind for all thing's peace of mind! I found that when I travel, if I am stressing out about something, I will indulge in unnecessary issues from others which will then make me feel incredibly stressed upon boarding my flight. It is important to focus your attention on your own issues and worries before boarding.
Take it from me, if you want to board a plane that has a flight filled with stressed pots and worry heads, you will find yourself having an uncomfortable flight to and from your destination. Do you wish for this? My number one advice is to love everyone around you in the same token be incredibly arrogant in a polite way. Your sanity before boarding the plane is vital. Remember, it is you boarding the plane, not your friends, family, or partner. To board that plane stressed can result in a uncomfortable flight for you and others; focus on peace of mind in the heart and soul before boarding my dearest readers.
I also find forgetting everything you ever thought was to be right, most of the time when you travel to another country outside of your personal experience and knowledge, you will in fact learn new trends, new ways of living and new standards within yourself and surroundings. I know its small but even when you order your favourite cup of coffee. The way others make this can be totally different to the way you make this at home. Also, the name of your favourite cup of coffee can change. I did find myself speaking to the coffee maker at the time about how I needed more of the almond milk added. We both agreed that everyone makes this coffee different everywhere and that was fine between us both. It was new for us both, one being to drink the original beverage she made me, and the other being her adding more of the milk to the beverage which was new for her. For both of us to have a conversation about the way we have our personal beverage made us both realise how we learn something new about places we might visit in the future.
Another factor I have learned is sometimes taking what our parents teach us to be accurate and true; now this might be true for their own experiences and time, although we also need to accept that we live in an environment globally where the people all over the world change their ways to suit the environment as we progress and age.
Therefore my advice to you is to travel light. Remember to leave your past at home and be filled with the new memories of your future travels and experiences. You will be experiencing a whole new chapter in your entire life. From the people you meet, to the new standards and ways of living. There is so much to take in when you travel. It can be a cultural shock, although sometimes we also take home something new to share with others.
Be open to communicating with others from other cultures and nationalities. Learn new words, learn a new language, and be free within your heart and mind always.
With Love and Gratitude from Greece. 🇬🇷💙 Life of Melissaa