Travel, Health, and Fitness
Be prepared for your next trip!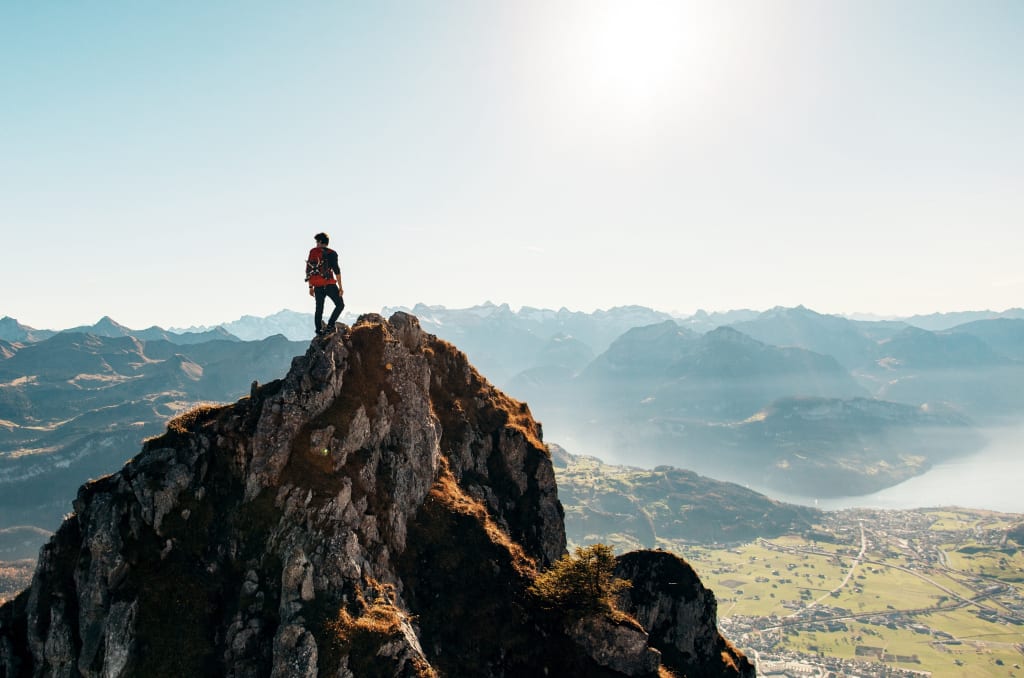 Travelling has to be one of the most exciting things I have done. There are endless possibilities; beautiful places to explore, delicious new foods to try, and incredibly fun activities to endure. However, when it comes to traveling the world as intensely as Nick and I plan to, health and fitness are more important than one may think.
Of course, if your only travel plans are simple vacations to the beach or an amusement park, your fitness levels may not have to be top-notch. But, if you plan on being as adventurous as the two of us, living a healthy life is going to be extremely important.
Being healthy and fit is obviously important for everyone, however, when you're a traveler it's a must. When you're packing up and jumping on a plane every few months to travel to some other country you're going to want to be fit. A lot of the time when traveling to a different country you find yourself walking a lot. Walking might not seem like a big deal, but when you're out and about and find yourself walking about 20 miles every day, you'll start to be thankful that you're in shape.
Personally, I didn't start to think about fitness until we decided we wanted to climb Mount Fuji. I knew I was out of shape, and it would be impossible to climb if I didn't do something about it. Of course, you don't need to climb a mountain to realize you need to make a change. If you plan on being active at all in your travels you'll be thankful you decided to whip it into shape.
Here are a few tips to help you get started:
1. Cardio
If you're like me you roll your eyes at the word "cardio." However, cardio probably has to be one of the most important things for us travelers. The constant walking, climbing, swimming, or whatever adventure you might be having, cardio will play a vital role. And if you're not in good shape that might put a damper on your plans.
Personally, I hate running. Running has to be my least favorite thing in the world. However, you can work on cardio in other ways:
1. Jumping jacks
2. Mountain climbers
3. Jogging in place
4. High knees
5. Burpees
These are just a few workouts I personally like to do. Of course, if you do like to run go right ahead! These are some good workouts to get you started though.
Find some cute Activewear at Closet Candy Boutique
2. Healthy Eating
I feel like this one might be a bit obvious. Typically working out and healthy eating comes hand in hand. But, not everyone who works out eats healthy, and not everyone who eats healthy works out. As a traveler, however, it is important to do both. Let's be honest, when you eat trash you tend to feel like trash too. But, healthy eating doesn't mean eating gross bland food. Here are some of my favorite healthy recipes to get you started.
Cauliflower hot wings have to be one of my favorite recipes. This is a good replacement when you're craving hot chicken wings, but know you need to be eating healthier. While it definitely doesn't taste like chicken, but it does taste like a hot chicken wing flavored cauliflower, and will still give you that hot wing satisfaction. So, if you're a fan of cauliflower you definitely need to try this:
This next recipe is probably my favorite food I have made. If you like salmon, then I'm telling you you have to try this! I know there are even healthier ways to prepare salmon, but this is my absolute favorite way to make it. I usually pair mine with asparagus and rice.
Something else that I've been doing to try and be healthier is drinking more smoothies. Instead of eating breakfast, I like to drink a smoothie. The great thing about smoothies is that there are so many options. A typical smoothie for me is adding 2-3 different fruit (I usually chose from strawberries, blueberries, bananas, raspberries, apples, pineapples, and mangos), a couple of spoons full of plain greek yogurt, and unsweetened almond milk. Sometimes I'll add spinach as well. But, there are so many different smoothie recipes the possibilities are endless.
I know life can be crazy and busy and sometimes it feels like there's not enough time in the day to get things done, but you need to sleep. On top of that, being a traveler, I know I'm not the only one that finds themselves up late at night looking up travel destinations and planning my next trip.
In order to get the proper sleep you need, I have found that making and keeping a schedule is paramount. Take the time to make a daily schedule. Carve out time to open the computer and search and plan for your next trip. Plan your meals for the day and how long it will take to cook. Figure out what you need to do for work or homework if you're in school and find time to get that done. And of course, find time to relax!
Keeping a schedule will allow you to get everything that needs to be done throughout the day while making sure you get to bed at a decent time. Make sure you prioritize and get what *needs* to be done first over what you want to do. This is also a great way to keep your stress levels down.
Traveling is so fun! But, it can be a real drag if you're tired and cranky the whole trip. Staying fit and eating right is a sure way to make sure you're energy levels are up. Of course, I know keeping a perfect sleep schedule while you're actually traveling might be a bit difficult, but exercise and healthy eating will definitely help during your travels.