Travel Guide To Bir Billing
Bir Billing is a peaceful location located in the Himalayan Ranges, having the Dhauladhar Mountains as a stunning backdrop. Bir Billing is a pristine location, home to so many beautiful villages, where you can experience the authentic Himachal vibes with local people. Bir has something for everyone; you can enjoy adventure sports here, such as trekking, Paragliding, mountain biking, etc. You can explore the Bir local market, enjoy leisure walks with your loved ones, visit the Himalayan Film school, or try some delicious Tibetan cuisine. Explore and catch a sight of the beautiful and pristine landscapes of Bir Billing.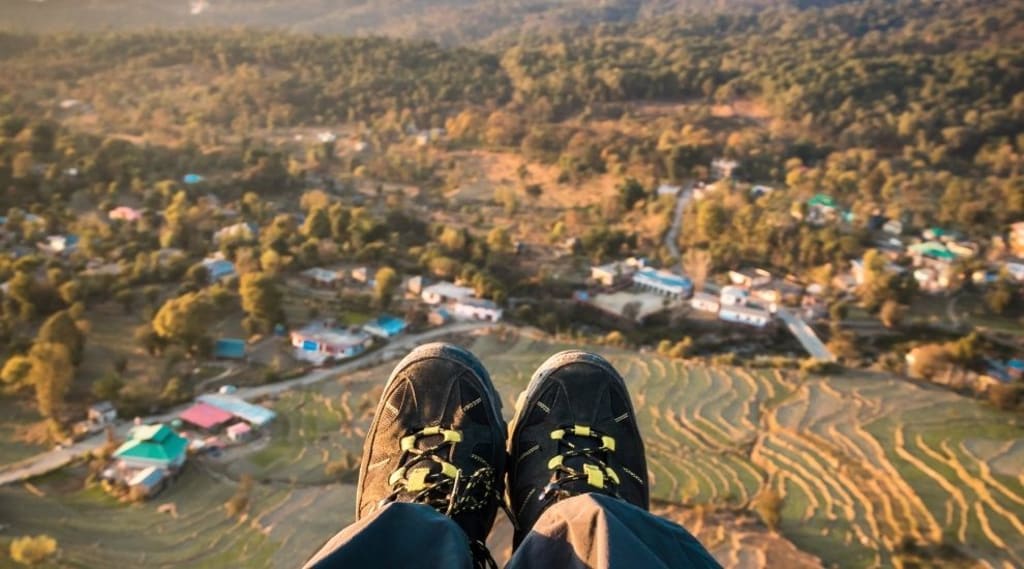 Bir
Best Timings
Bir Billing is a very famous destination for Paragliding in the country. You can either visit this place between March to May or September to November if you are looking for the best season for Paragliding. April to June are also the months having pleasant weather, in which you can enjoy a nice vacation here. Bir Billing is a beautiful place to explore and has a pleasant climate throughout the year.
Best Places To Visit
Gunehar Waterfall: The beautiful Gunehar Village, located a short distance from Bir, is where you can find the beautiful Gunehar Waterfalls. It is a lovely nature gift; you can also enjoy a trek to this waterfall at 100 ft. It would be undoubtedly one of the best experiences you can gain while exploring Bir.
Chokling Monastery: Being one of the most famous monasteries in Bir, it is a must-visit place in Bir.
Chokling Monastery is situated in the middle of the Tibetan Colony. You can see Padmasambhava and a Stupa here. From here, you can also catch a sight of the paragliders gliding through the beautiful sky of Bir Billing.
Bir Tea Factory: You can visit the tea plantations and tea gardens here in Bir, as there are many of them. You can go there, learn about the whole process of tea making, and also shop for some very fresh tea leaves, which you will get here at these tea gardens.
Bir bazaar: Bir Bazaar is the best local market you can find here in Bir for shopping. Shop for some of the most antique and precious souvenirs for your loved ones waiting for you back home—rent bikes for your awaited bike trips here in Bir Bazaar. Explore the market and live through the local culture of Bir Billing.
Baijnath Temple: Baijnath Temple is a beautiful location to go and visit. You will see the Nagara style of Architecture here in this temple. This would be a peaceful time for you to live here and experience. Get yourself lost in the tranquil surroundings and be mesmerized by the sight of snow-covered mountains.
Things To Do
Paragliding in Bir Billing is the best place across the country for enjoying this aero-sport- Paragliding. If you are someone who seeks adventure and thrill, then go for Paragliding in Bir Billing. October - November and March-May are the best months to perform this exciting activity in Bir. Fly high upto 2000 meters in the mesmerizing sky of Bir.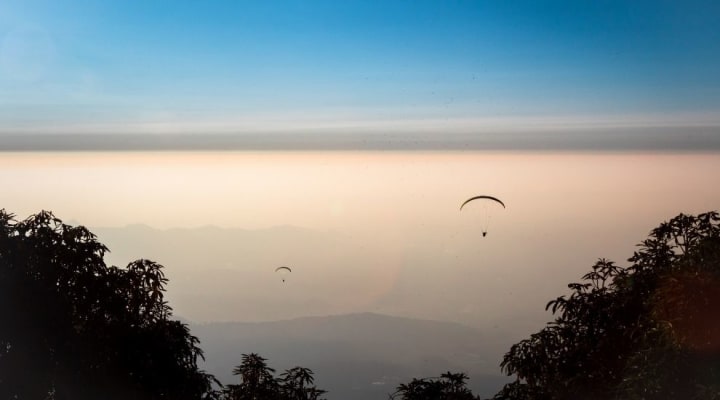 Trekking: If you are a thrill-seeker, always looking for adventurous things to do, then go trekking in Bir Billing. Mangroli Mata Temple - Kaflaun, Mata Maheshwari Temple - Ahju, Billing Trek, Rajgundha Trek, Plachak Valley Trek, Fularidhar Trek and Thamsar Pass Trek are some of the popular day treks in Bir Billing among tourists. Bir Billing is a brilliant location for trekking, don't have any second thoughts while going for it.
Camping: Visiting Bir and staying in luxurious hotels is a common thing any tourist would do. But if you want to go out of the way, then experience camping in the lap of nature in Bir Billing. This would be an unforgettable experience for you. Feel and observe the tiniest details of your beautiful and pristine surroundings while camping. Camp Oak View is an excellent camping site near Bir.
Explore Local Markets: Go shopping on the Bir Road. Explore the Bir Road to buy the perfect souvenirs you can in Bir. Experience the authentic Tibetan culture through these local markets. You can look forward to getting clothes, handicrafts, wooden items, and more from here.
Walk by Bir River: Walking by the Bir river in your leisure time is the best leisure activity you can opt for here in Bir. Spend some quality time with your loved ones by the riverside, or most importantly, spend time with yourself by this beautiful sight. The sound of running water will set your soul to peace, and this lovely time will be forever etched in your heart.
How to reach?
You can travel to Bir Billing by different modes of transportation.
By Air: Dharamshala Airport is the closest airport in Gaggal to Bir Billing. The nearest airport to Bir is around 68 Km from Palampur. You can reach Bir from the Dharamshala Airport by bus or taxi service.
By Road: You can easily reach Bir Billing through bus service, private taxis, or vehicles. Bir Billing is located at a distance of 68 Kms from Gaggal, around 50 Kms from Dharamshala, and 500 Kms from Delhi. You can book your bus from HRTC Buses or by any private operator.
By Train: Baijnath Paprola Railway Station is the nearest railway station to Bir Billing, and it is located in Pathankot. There is no direct train to Bir. So, you need to book a bus or taxi from Pathankot to reach Bir OR you can also book yourself a seat on the toy train which will take you to Ahju, just 3 Kms from Bir.