Top Things to Do in the Underrated Gem of Port Stephens
Live it up in this unique destination by boarding any Nelson Bay Cruises, or by visiting other fun locations like the Oakvale Wildlife Park & Salamander Bay.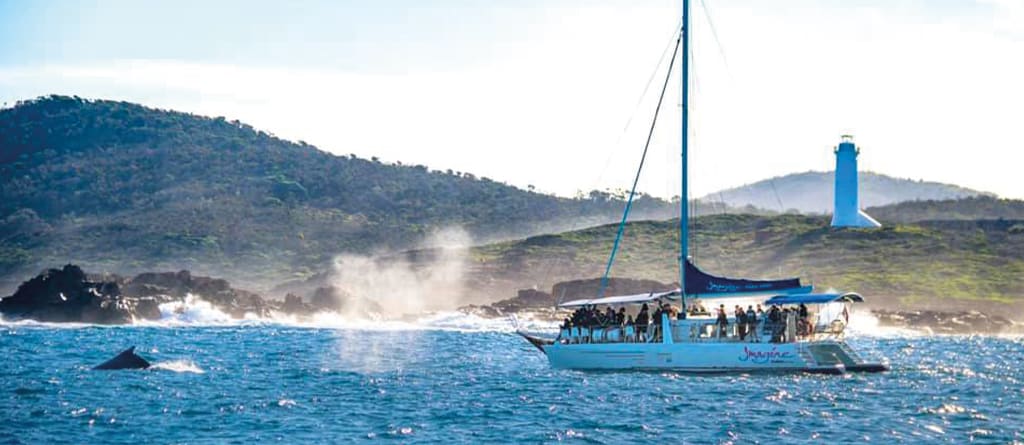 Port Stephens is a premier tourist destination in New South Wales and is only a 2.5 hour drive away from Sydney. It's an underrated travel destination in Australia that boasts many remarkable stretches of waterways and shores, without the crowds and over-commercialisation which most of the prominent tourist spots deal with. Famed for its vast sand dunes and expansive harbour area, Port Stephens resides on a combination of beautiful weather and water-oriented activities that makes it a perfect destination for those looking to unwind from the bustles of city life.
Explore the splendid waterways on a Cruise
There are several beaches in the area waiting for your footprints, some of them are safeguarded in bays, making them ideal for water activities like kayaking, diving, surfing and swimming. The waters here are also home to the wild bottlenose dolphins and they can be sighted almost regularly. To spot these unique wildlife, hop on one of the Nelson Bay cruises and witness these majestic creatures as they swim past you. They are a great way to learn more about the behaviour of these mammals while taking in the cool breeze of the waters. The Port Stephens Cruises are not all about watching dolphins and whales, some of them offer a more relaxed and laid-back experience with sumptuous menus and onboard entertainment. So next time you visit this wonderful place be sure to not miss out on these amazing water experiences.
Visit the family-friendly Oakvale Wildlife Park
The Oakvale Farm and Fauna world is one of the prominent tourist destinations in the splendid Port Stephens. The park houses 25 acres of natural vegetation, native and exotic animals including koalas, red-tailed lemurs, american alligators, donkeys, dingos and much more. Port Stephens is famed for its bays including the Nelson Bay and Salamander Bay and now the farm's very own Splash Bay as well. This is an innovative water activity zone with spray tunnels, water cannons and other water features suitable for children of all ages. The space represents an idea for a safe, fun, educational and budget experience for the whole family. You can visit the Reptile Ravine and view some of the unique and exciting reptilians on the planet including several snakes, turtles and lizards. The exhibits here provide a glimpse into the fascinating world of reptiles and the friendly staff here are more than happy to answer your questions about the creatures. The fun doesn't end here as there are numerous other attractions in the park such as the cockatoo kingdom, wallaby walk, lemur island, farmyard nursery, feeding stadium and many more. You can easily spend a full day here with all these attractions and, for refreshments visit the cafe inside the park or make use of the picnic and barbeque facilities.
Take the ATV for a spin on a massive sand dune
The sand dunes in Port Stephens are as famous as its waterways and one of the most adventurous and exciting ways to explore them is to hire a quad bike and race to its summit where you will be able to enjoy an outstanding 360° view of the surrounding area. These ATVs/quad bikes are renowned for their stability and allows you to reach the top of the dunes in a far less strenuous way. The height of some of these dunes are breathtaking and some of your ascend and descend are filled with a number of steep drops that will provide you with great thrills. These rides also lay great emphasis on the local Aboriginal culture with stops being made at various historic sites where ancient tools and even burials can be spotted. The staff here are super patient and with safety briefings and latest equipment, you are ensured a fun and safe experience throughout.