Top Relaxing Group Activities in Sydney on a Sunday
Unwind with friends on a Sunday onboard a BYO boat hire in Sydney, or a visit to Taronga Zoo or the Bondi Icebergs Pool.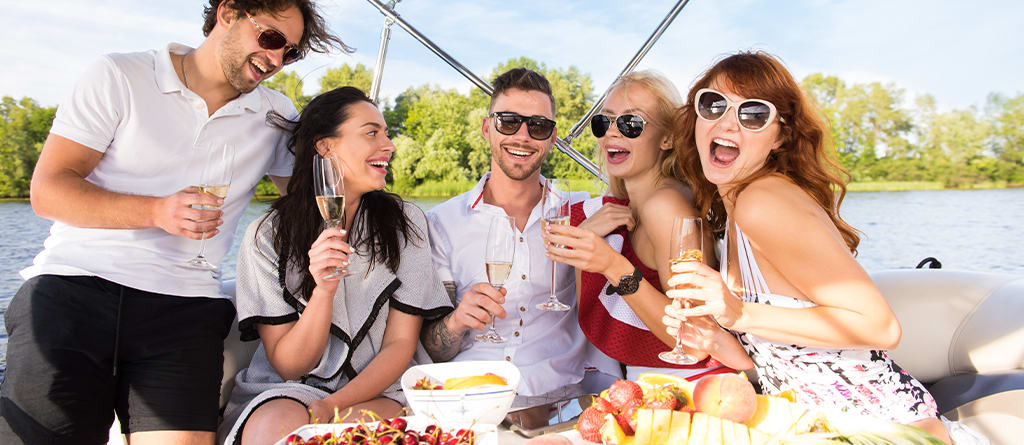 "Do not let Sunday be taken from you. If your soul has no Sunday, it becomes an orphan." – said renowned polymath Albert Schweitzer.
Indeed, Sunday is a whiff of fresh air to all and sundry. Whether you are an adventure freak or a couch potato, everyone deserves to hit the pause button once in a while…. To relax and revitalise… melting away the blues of the bygone week!
There are multiple fun ways to unwind on a Sunday — in the cherished company of your friends and family members. Jam-packed with various kinds of exciting activities, Sydney weekends are high on energy…
Chill with your besties in the refreshing Bondi Icebergs pool. Or, charter a bareboat for a casual family get-together. Or, if you are an animal lover, explore the famous Taronga Zoo with your children!
Read this article for the best entertainment ideas for a lazy Sunday in the gorgeous city of Sydney. It's time to fuel up for the week ahead!
Hiring a Bareboat for Casual Family Events
If you have an affinity for water, this is definitely your cup of tea! Especially, if you are keen to explore the great outdoors on the harbour. Bareboat charters in Sydney are popular with locals as they are great options for casual family get-togethers on a lazy Sunday.
Enjoy the liberty of spending the day on your own terms, sailing across the sparkling waters of the harbourfront. Choose a bareboat that complements your group size. And be your own boss on the waters! A Sunday family event on a boat is fun, especially with the facility of BYO food and beverages. Munch on your favourite snacks and have a cozy time with your cherished ones.
Alongside offering exclusive privacy, a BYO boat hire on Sydney Harbour is also more budget-friendly than a fully catered party with food and drinks.
So let your hair down. Eat, laugh, play and make merry with your dear ones onboard a chartered bareboat. Last but not the least, admire spectacular close-up views of the Harbour Bridge, the Opera House and other scenic landmarks as you sail with your loved ones, spending an unforgettable Sunday!
Swimming in the Bondi Icebergs Pool
Another fantastic idea to laze around like a perfect water baby on your Sunday is to head over to the Bondi Icebergs Pools. It is located on the southern end of Bondi Beach.
Relax and let off some steam. Swim in this beautiful saltwater pool. Opt for a sauna bath experience or simply bask in the sun, against awe-inspiring views of Bondi Beach!
This 50-metre pool is part of the Bondi Icebergs Swimming Club that welcomes visitors throughout the year. In fact, the Bondi Baths have been a prominent historical landmark of Bondi Beach for more than 100 years! The Bondi Icebergs Pool has been a one-stop destination for an ideal body-mind relaxation.
Immerse yourself in the cool, azure waters and pamper yourself without sensing the slightest pocket-pinch! What a splendid weekend idea to reconnect with your friends on a Sunday – swimming and sunbathing…
Getting up Close with the Animals at Taronga Zoo
Not a water person?
Why not check out the amazing Taronga Zoo and dedicate your Sunday to feeding a giraffe or two, with a bunch of your mates?
Flaunting a unique variety of wildlife species, Taronga Zoo is thronged by innumerable animal-lovers across Sydney. Also, the animal populace and different visitor activities here make the zoo a wonderful hub for children's entertainment!
The best part is – animal enthusiasts can enjoy close interaction with the wildlife here. Imagine seeing a lovely koala up close or feeding fish to penguins. At Taronga, you are free to choose from a series of exciting animal encounters. For instance, you can also choose to spend the day with elephant keepers or have an exotic bird perched on your arm!
Which of the above is your favourite Sunday activity? Have you planned anything special with your family for the upcoming weekend? Tell us in the comments section!
Reader insights
Be the first to share your insights about this piece.
Add your insights