Top Dinner Cruises in Australia - 2023
Looking to make the most of your time in the Land Down under? Check out these top dinner cruises across the nation.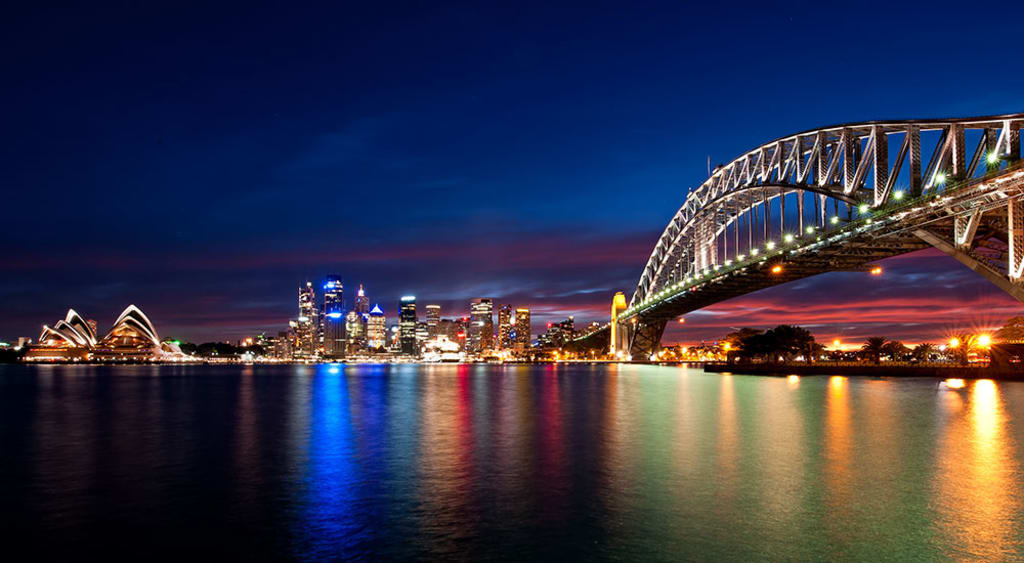 Ahoy there foodie and travellers! Welcome to the Land Down Under, where the food is just as vibrant as its people, and the scenery is second to none. If you're looking for a unique and out-of-the-norm way to experience some of the best sights and tastes of Australia, then we recommend a dinner cruise.
We have rounded up the best dinner cruises to look out for in top Australian cities. So hop on board as we take you on a journey to discover the very best of dinner cruises in Australia.
Sydney is pretty much untouchable when it comes to the dinner cruises. The panorama that you experience aboard a dinner cruise is more than enough to make it a top contender. Magistic Cruises offers a great waterfront dining experience with unlimited food, unobstructed views, bar packages, and an endless array of photo opportunities. The boat itself is a catamaran with three large outer decks, making it the perfect vessel to capture exquisite angles of the Sydney Opera House, Harbour Bridge, the famous grinning moonface of Luna Park, and much more! They even have express cruises which are ideal for time-constrained travellers! Book and cruise to see why Magistic offers some of the most popular Sydney dinner cruises!
Melbourne Dinner Cruises
You may have expected Melbourne to have the second spot here, the endless rivalry against Sydney is anything but ending any time soon. For a uniquely Melbourne experience, or simply for a splendid night out in this cultural shotspot, the Spirit of Melbourne dinner cruise along the famous Yarra River might just be the right pick. With a tantalising multi-course menu, a serene setting, and an impeccable service, this cruise just might sort your romantic plans. Meandering down the Yarra RIver at night, while taking in the sensational sights of the city is an experience you'll never forget.
Perth Dinner Cruises
Perth is one of the most gorgeous looking cities in Australia, and it doubles its own beauty after the sun goes down. Most dinner cruises along the exquisite Swan River offer a great way to enjoy the city's most famous landmarks by water and enjoy a relaxing evening. Take advantage of the luminous Perth skyline to get those 'gram worthy photos, before digging into a sumptuous dinner. To elevate your night out, they also offer complimentary drinks like standard beer, wine and soft drinks.
Dinner Cruises in Adelaide
One of the best dinner cruises in Adelaide is aboard a stylish party yacht and features a mouth-watering multi-course meal, entertainment, and view of River Torrens. With an ambient setting coupled with live music, you'll feel transported to another world as you indulge in the freshest flavours of the region. Cruising down the elegant River Torrens aboard this unique sailing yacht will also offer you a unique on-water perspective of the city's standout attractions and its natural beauty. So next time you have a plan to make the most of your night in Perth, keep this dinner cruise in mind.
Brisbane Dinner Cruise
Brisbane is rapidly catching up with Sydney and Melbourne in all aspects, and the dining scene is no exception. The best way to experience the city for the very first-time, or to enjoy a memorable night out with your favourites, is to hop on the River To Bay cocktail night lights cruise. Not exactly a dinner cruise but this stylish cocktail cruise will take you to some of the most beloved cocktail bars in Brisbane, whilst offering some of the best riverside views, and complimentary drinks on board. From the South Bank to the famous Story Bridge, and everything between, you will really see Brisbane in a whole new perspective, before exploring Bribsane's top riverfront bars.
Reader insights
Be the first to share your insights about this piece.
Add your insights