Top 5 Koi fish café Binh Tan attracts young people in Saigon
Nowadays, Koi Fish Café is considered as one of the interesting destinations for young people not only because of its unique space, but also places where you can also sip a cup of coffee and play with the Koi fish.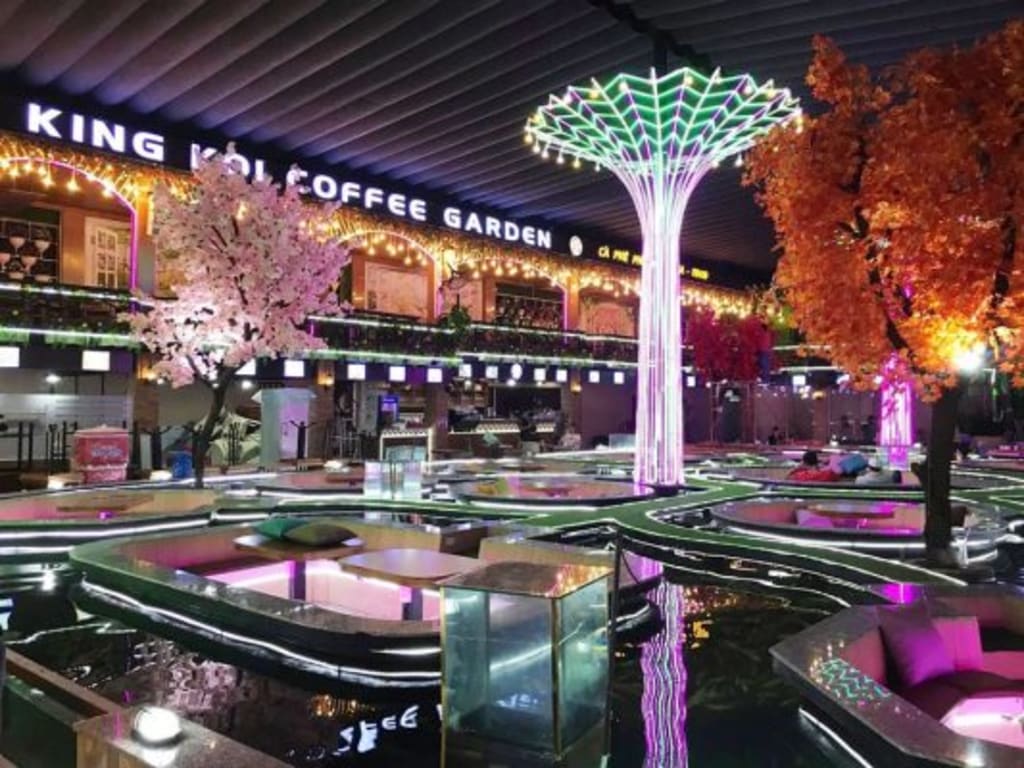 King Koi Coffee Garden
King Koi Coffee Garden
Address: 43 Duong Van Duong, Tan Quy Ward, Tan Phu District, HCMC
King Koi Coffee Garden attracts young people because of its unique space, here you will be seated among the tables and chairs in the lake, surrounded by swimming koi fish. You can both sip a cup of coffee and feed the fish and take pictures with many unique garden landscapes.
Koi Melody Coffee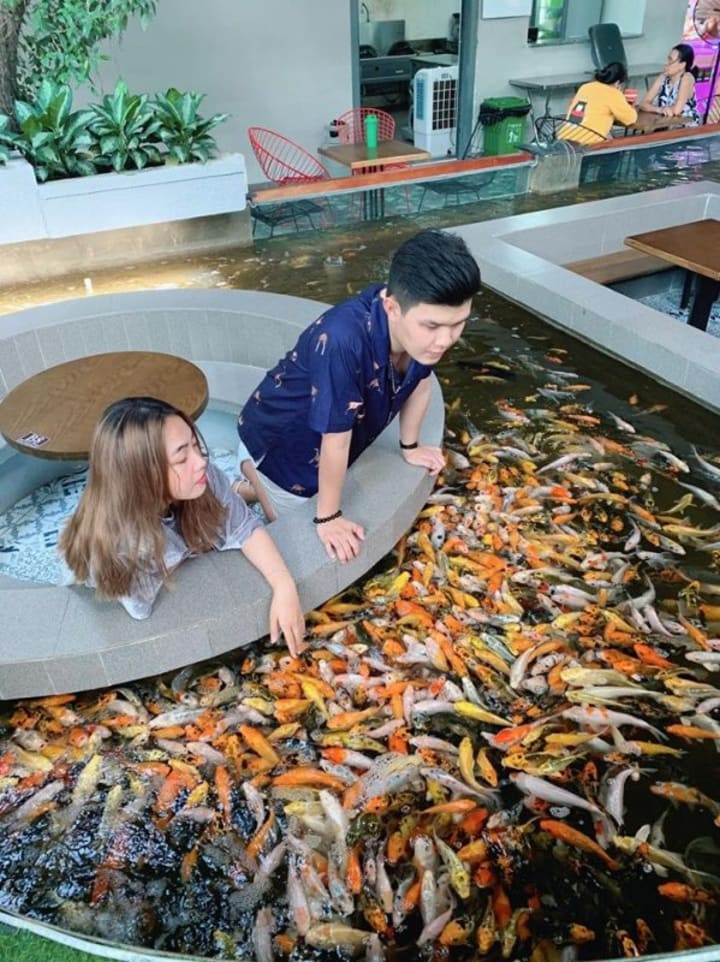 Address: 384 Le Trong Tan, Tay Thanh Ward, Tan Phu District, HCMC
Koi Melody Coffee owns an extremely spacious, airy space, with waterfalls, aquariums ...
In the middle of the shop is a lake with tables placed in the middle of the lake, extremely fancy. From these positions, you will be able to see hundreds of large and small koi fish.
Koilands Coffee
Address: 224 Man Thien, Tang Nhon Phu A Ward, District 9, City. HCM City
Koilands Coffee has a space design that is basket boats placed on the lake, attracting many young people.
Nearly half a meter deep lake is a flock of Koi swimming. There is always food available in the restaurant for customers to feed the fish.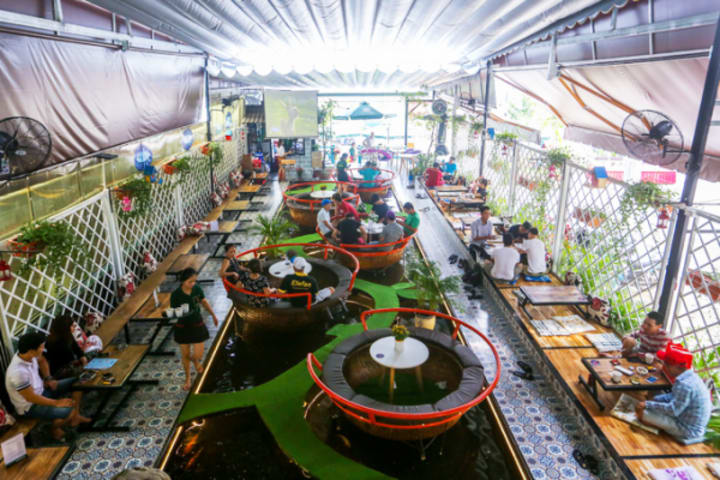 D&D cafe cá Koi
Address: 204-206 Nguyen Gia Tri Street, Ward 25, Binh Thanh, Ho Chi Minh
Based on Japanese style, D&D koi coffee shop is designed in simple, traditional style like a normal place of the country of mourning including tea ceremony room, living room, green garden and fresh Pure beauty from koi aquarium.
This is an ideal and suitable space to organize meetings, dating and confide in and enjoy the sweet and bitter taste of an attractive cup of coffee and also a place not to be missed for koi followers. Binh Tan wants to share the fun and experience of playing koi fish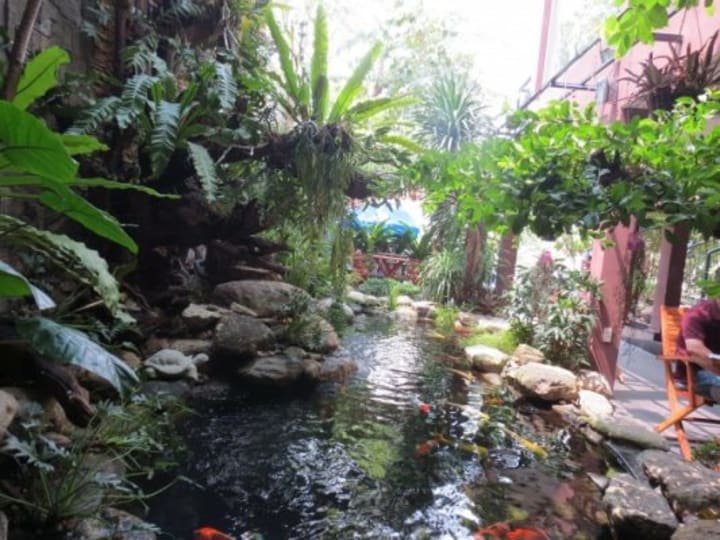 Arena Koi Coffee
Address: 222 Doi Cung, Ward 9, District 11, Ho Chi Minh
Inspired by the natural beauty, Arena koi Coffee is built with green space to give diners a feeling of fresh, green, stress-free, enjoy and experience the fresh natural space in the middle. city heart.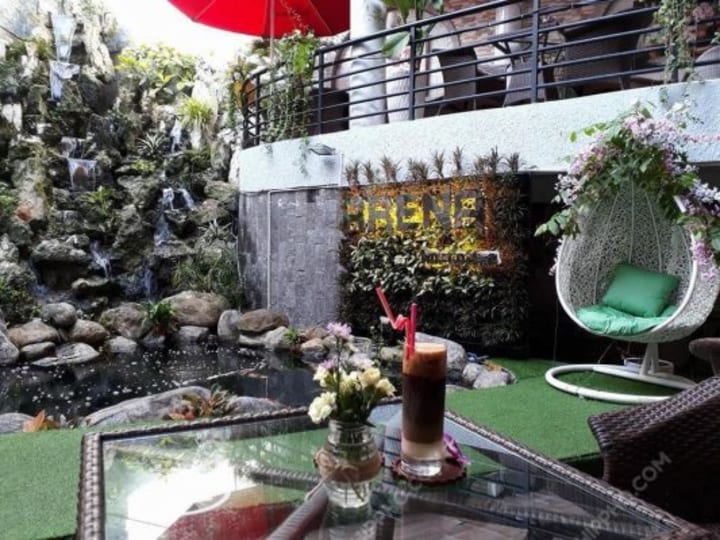 There is nothing better than sipping coffee and then reading book, watching the beautiful koi fish and relaxing to regain energy after a long day at work. Hope the above average koi fish cafes will help you find the ideal one.
The koi fish garden coffee business model is quite developing and attracts visitors to visit and relax at weekends. Stay tuned for more information about the koi fish cafes at Tikisales