Top 5 Holiday Destinations
From the Perspective of a Full-Time Mom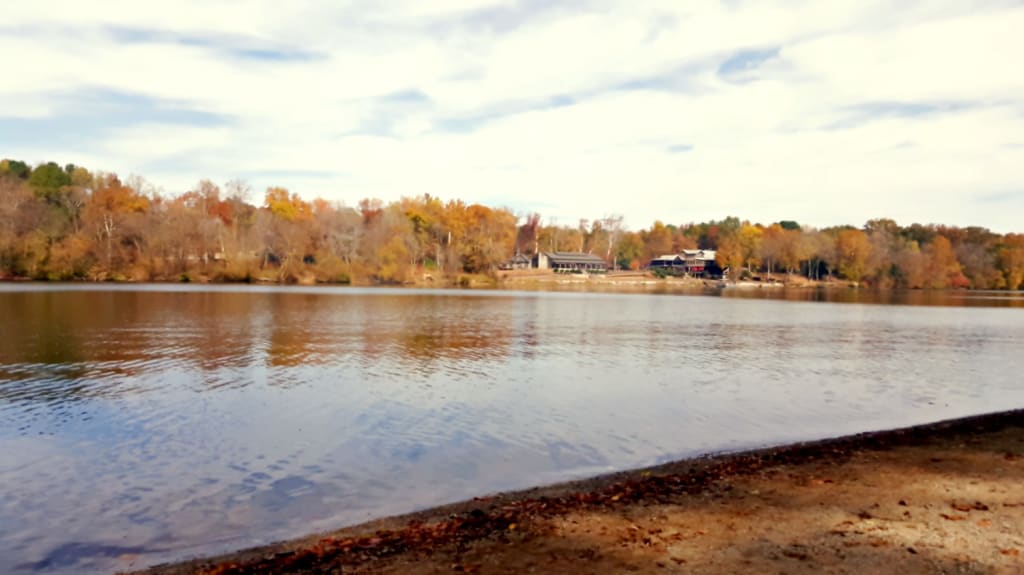 It's already been two years since I moved here in the United States from the Philippines. Two different cultures, two different scenarios, and lots and lots of differences in everything. But the one thing that gives me excitement about living here in the US is the changes in season because when I was in the Philippines I only experienced sunny days and rainfalls.
My favorite season is fall—the chilly wind, the crisp sound of the thin air, the changes in colors, the heavy coats and sweaters and hot chocolates in the morning light. It brings back great memories when I first came here.
One day, I asked my husband to go to a nearest river to unwind and relax for a little bit. He is a very busy man, he works graveyard and puts a lot of hour to provide for our family. So, I asked him and he granted my request. It was cold and chilly and I could get used a hug. I never wanted to pay attention about the cold I feel but instead I want to stay in that moment that I can admire the beauty of nature in my lover's arms. We were like a daydreamer, we shared thoughts, we planned for the future, and we wished we could stay like it forever.
Fall season is like a fairytale, it comes and it goes but the memories remain and you can cherish it forever. So this coming fall, I hope that we can all make a great memories with our loved ones and bring them to a special place. Travel with your better half and children, cook at home for dinner, spend time with them and make them feel so loved.
My Top 5 Holiday Destinations:
1. Beaches and Lakes
There's nothing better to spend time with the family but under the sun and good food. (Maldives, Mexico beaches, Florida shores, Thailand beaches, and the Philippine beaches are the best.)
2. Snowy Place
If you're thinking of cuddling with your loved one, cold places are the best option. (Travel to Canada, Mountains in Montana, or you could stay in New York, try South Korea or Japan because their food can make your heart warm.)
3. Local Riverside
My great memories happened on a riverside. If you can't travel overseas or another state there's a lot of options you can make and places to go in your local hometown. The important is spending it with your family.
4. Shopping Capital of the World
This one sounded like big thing. When you say shopping it means you need to spend money right? But keep in mind that this is just an option. (You can try and go to Paris for extravagant findings or Hong Kong a quality and affordable stuff or New York for classy style—the choice is yours.)
5. Staying at Home
It might not be the destination you're expecting but a lot of people probably wants to stay at home with their loved ones. When you think of holiday sometimes it's not the destination but the memories you make with your family. This is the main ingredient in any kind of recipes. First of all, you can save money by staying at home. You can focus yourself in dressing your home to a certain celebration like Christmas and spend time in cooking and creating meals and delicacies you can offer to your relatives and visitors. That's the memory I like, home sweet home.
*
Since I'm new here folks, I would like you to stay with me because I would love to share a lot of stuff with you. Share my experiences, my travels, my recipes, and a lot more. So stick with me because we are just starting and you can also support me just click down below.
Maybe next time because of your support I can go back to the Philippines to visit my family for holidays and I would love to share it with you about my travel and the great food that I truly miss at home. Thanks everyone. Until next time. Adios!