Top 3 Waterfront Dining Choices in Sydney
Be it a glass boat harbour lunch cruise, Iceberg Dining Bar, etc., Sydney is known for its fab waterfront dining venues.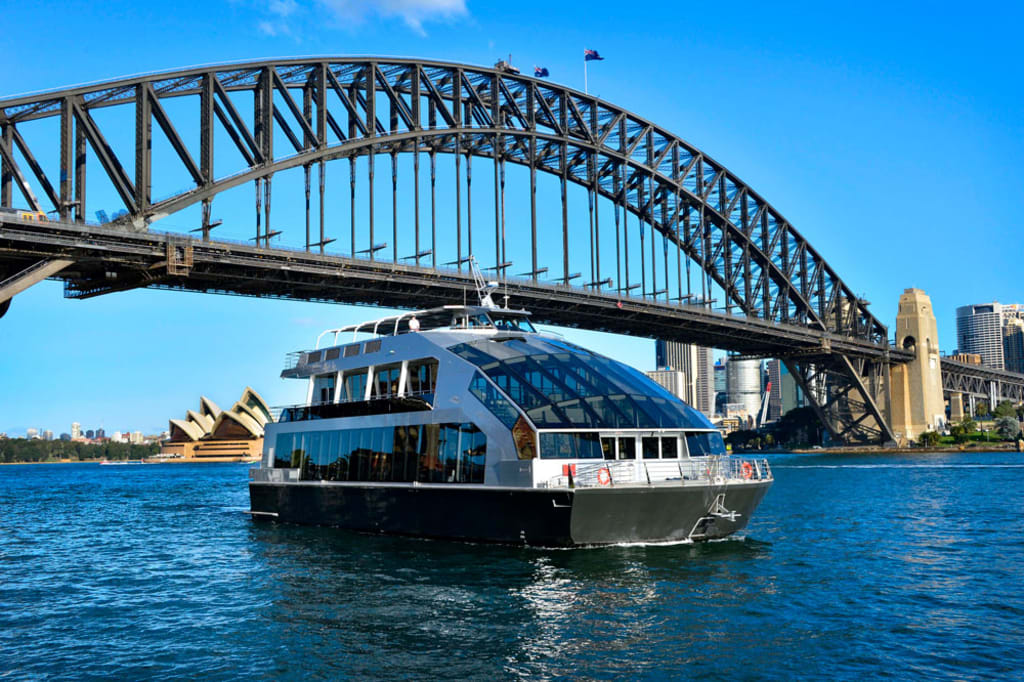 "Food for the body is not enough. There must be food for the soul." - Dorothy Day!
Indeed, dining is therapeutic when blended with the best views! Imagine relishing a delicious seafood platter, staring at the sparkling waters of the harbour. Or, savouring a Sydney rock oyster while soaking in the views of the crystal-clear Rose Bay, right from your table at a renowned local restaurant.
Well, it's time to realise your food fantasies.
For Australia's favourite harbour city, Sydney, is a thriving culinary destination complemented with scenic views. Thanks to a mild climate and world-famous beaches, a spectacular harbour and waterways, the city is a paradise for alfresco dining!
Whether gazing at iconic Sydney marvels like the Opera House from a glass boat lunch cruise or enjoying a whiff of fresh seaside air from inside a dining cottage at Pilu – dear foodies, be ready to indulge!
Here's a checklist of Sydney's top waterfront dining choices.
#1. A Glass Boat Lunch Cruise, Sydney Harbour
If you dream of exploring unrivalled views of the world-famous Sydney Harbour while digging into delicious food – look no further! Admire the famous Harbour attractions such as the Opera House, the Harbour Bridge, etc. in the company of close ones, digging into a freshly prepared hot meal. A fun get-together onboard one of the Sydney lunch cruises is an unforgettable experience. Especially, when you are on a luxury harbour cruise with floor-to-ceiling glass windows offering 360° harbour views!
Be it the panoramic views, the delectable three-course menu or the freedom to choose your favourite wines from licensed bars, Sydney Harbour lunch cruises promise a quality waterfront dining ambience.
Definitely a value-for-worth experience!
#2. Catalina, Rose Bay
Waterside dining in Sydney is incomplete without a mention of the classic Catalina Restaurant. Located in Rose Bay, it exudes a timeless appeal.
The culinary scene at Catalina is special. From every table, diners enjoy panoramic views of the azure waters and even passing yachts or ferries cruising by. If you're lucky, you might even catch sight of an odd dolphin during your meal! Entertaining taste-buds since 1994, Catalina is a favourite with the local elite and popular celebrities like Beyonce Knowles and Jay Z!
The food is heavenly. Foodies claim to have relished the best Sydney rock oysters of the city at Catalina! Other popular dishes include saltwater barramundi, soy cured king salmon and much more.
On a fine weather day, you can also choose to sit on the terrace – taking in the live views of Sydney Harbour while enjoying some exceptional dishes!
#3. Icebergs Dining Room and Bar, Bondi:
Another one-of-a-kind eatery promising exotic seafront views alongside a tempting seafood platter is – Icebergs Dining Room and Bar. Specialising in modern Italian seafood cuisine and sustainable food items, Icebergs is located at the famous Bondi Beach.
A word of caution: do not expect Pizza. Instead, experiment with the interesting culinary options available here.
Chefs at Iceberg love innovating the regular pasta with mouth-watering varieties like the spanner crab macaroni, cuttlefish and so on! However, it's the meat dishes such as the Maremma duck with mustard fruit and rose jam that really takes the cake.
Tip: Head over to the tiny terrace for awe-inspiring ocean views and refreshing bar food and cocktails.
Timeless elegance. Never-ending style. Impeccable oceanic views. Get ready to be pampered with the ultimate waterfront dining experience!
Choose the venue that is best-aligned to your desires and make the most of the local waterfront dining experience with your near and dear ones. Be it an anniversary or a birthday party, or a romantic date, book a table today.
Reader insights
Be the first to share your insights about this piece.
Add your insights