Tools You Need to Carry For Ensuring a Safe Camping
Carrying the right tools while camping can enhance your overall experience. Get to know some wonderful stuff that can help you in having peace at camping.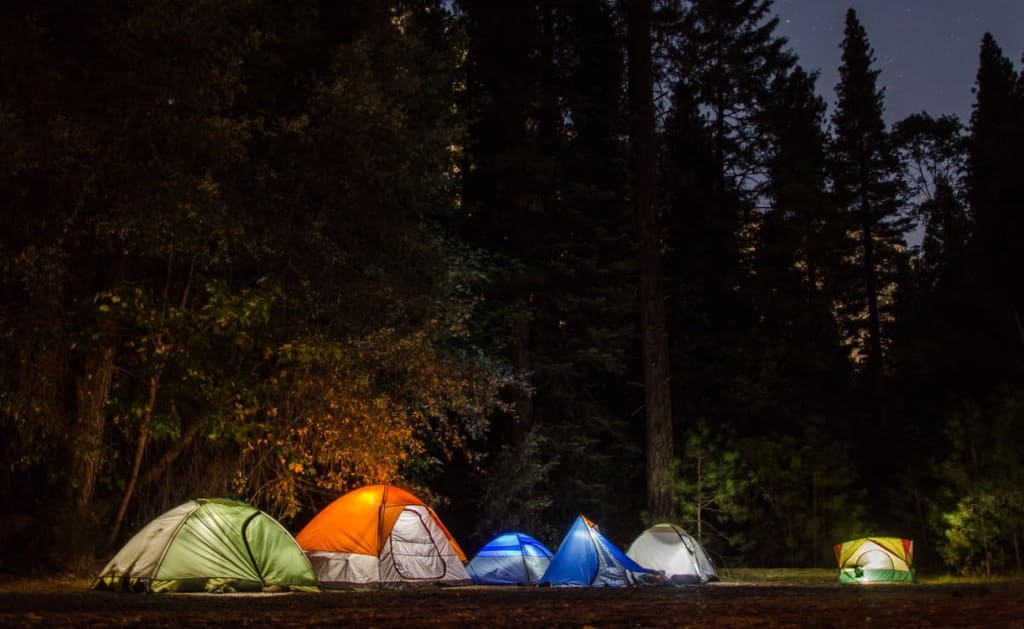 Nothing can be as rejuvenating as the experience of camping. It is one of the best ways to connect with nature and also discover more about yourself. Several research have shown that an outdoor activity like camping decreases depressive thoughts tremendously.
Though for a successful camping, you should have all the appropriate tools that make your journey safe as well as comfortable. Without carrying the necessary equipment, you can leave yourself as well as others who are accompanying you, utterly disappointed.
We have listed below a 'set of essentials' that an individual needs to carry while going for camping. These gears will guarantee your safety, comfort and enjoyment all at once. So, let us get started,
Tent
If you are out in the wild, you will need shelter. Tents act as temporary homes for you to rest after a tough day in the forest. There are simple tents that are comfortable for two people to share. While there are bigger tents which can accommodate five or six people inside. Hence, the type of tent you should select totally depends on the number of people you are alongwith.
It is suggested that the tents be split into components and then be carried by different people. This is a much better option than one person carrying the whole tent by himself.
Sleeping Mat
After having given yourself and others a shelter through tents, you may now need a warm place to sleep on. Nothing can be better than a sleeping mat that provides comfort while allowing you to rest. It would be best if you are having a sleeping blanket having a temperature rated a couple of degrees lower than you would probably expect at your camp.
After having given yourself a sleeping mat, look out for a sleeping foam which will avoid the difficulty sleeping in a hard ground.
First Aid Kit
Uncertainty is always a part and parcel of the wild. There are chances of you encountering cuts and wounds especially if you are walking in a tough terrain. So, it is recommended that you are having a First Aid Kit for yourself. In your first aid kit, you should have essentials like bandages, gauze, tweezers and medications like aspirin and paracetamol. Make sure you never forget antiseptic solutions like Dettol that can treat small kinds of injuries.
Vaping Device
If you are a cigarette smoker, then you may face difficulties while you are camping. Firstly, the big concern of space is there as you may be carrying a carton of cigarettes according to your daily nicotine intake. Secondly, throwing away the cigarette butts can hamper the scenic beauty of forests. The white part you see behind cigarettes is actually cellulose acetate which can degrade the environment.
Today, the popularity of vaping is increasing daily and more people are carrying e-cigarettes when they are out on trips. There are several tips for using vaping devices effectively while camping. The biggest benefit of this gadget is that you won't have to run along in remote locations to access it, like in the case of cigarettes. Besides, it is environment-friendly too as you won't be littering around.
Mosquito Repellent
Mosquitoes are one of the nuisances that will most likely face while camping. You can't avoid it as you are in the middle of the wild. So be prepared with a bottle of Odomos as it can help you to get rid of the mosquitoes as well as some other bugs too. Also ensure that you are in the right clothing to keep your skin protected. It would be best if you are not putting on any kind of scent that is going to attract the mosquitoes.
Lantern
During the darkest hours at the forest, a lantern would definitely help you in navigating things easily. Say, if you want to play some games with your friends or even read a book, having a light is a must.
Today, many people who go camping have substituted lanterns with head torches where they can be worn easily around the heads. This gadget helps a lot in a case where you have to do some important tasks in the night.
Camping Chair
While camping, you may want to rest at places other than at your tents. If you want to have a chat with your friends, then nothing can be better than the camping chairs. They protect you from parasites that can creep onto you while you are. The folding chairs are generally lightweight and you can carry it everywhere easily. They also have features to keep your bottles, books and other accessories safe.
To Summarize
Camping once in a while can expand your experiences and make you more connected with your inner-self. It is also a great way to take a good break from your daily hassles. However, you need to have the right kind of equipment for facilitating great peace while camping. The above mentioned tools will hopefully help you in having a wonderful time while camping. It is wiser to keep safety of yourself than anything else while travelling.