Tokyo
The First Time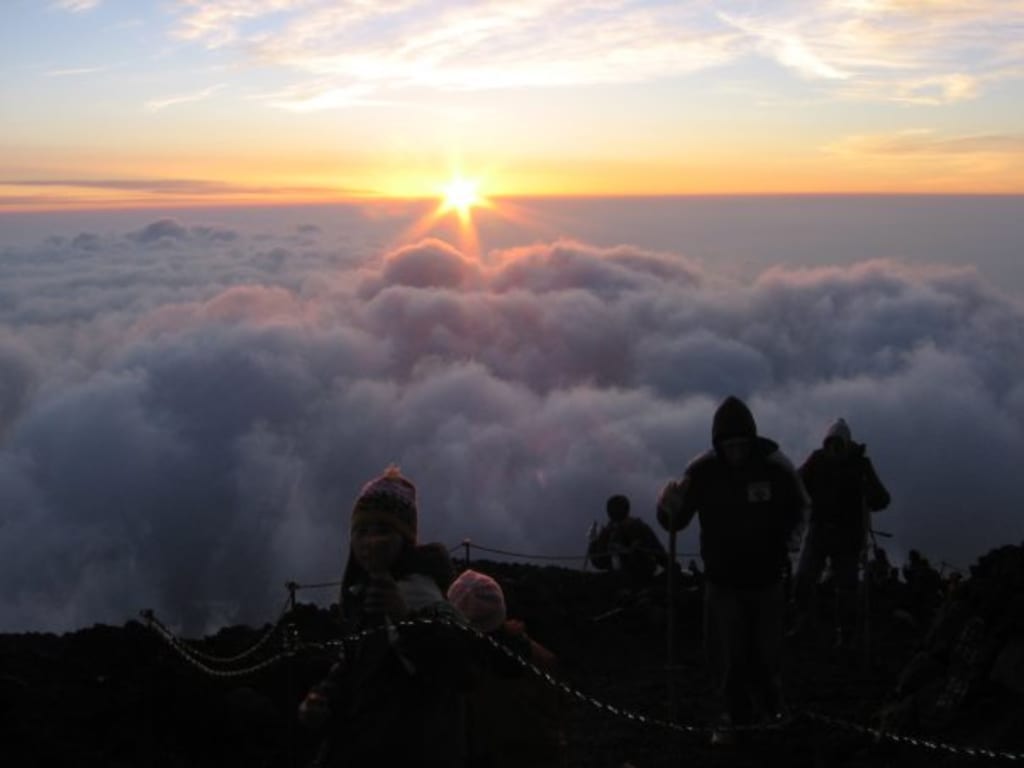 Right before I had decided to live in the highest skyscraper in Boulder, Colorado I had signed up for the CIEE Program. I saw studying abroad as one choice only and that was to re-visit Japan. If I went it would be my second time to visit the country and so maybe I chose the location as it seemed less scary and intimidating. Perhaps I picked the location out of curiosity of where my ancestors had lived. The trip had already been laid down in my life path in fact, as I did go to Tokyo and that did happen.
Whenever I've traveled to Japan it has always been for a stay that has lasted longer than three months at least and usually closer to the year mark. I wonder if the foreign affair office has noted this about me and possibly there is a curious check mark next to my name. "This guy likes to soak in everything Japanese when he goes" They might remark. Some people visit Japan for a quick back and forth much like visiting a sushi restaurant only much longer and the experience would be as if someone were able to swim in sushi. That is precisely what being in Japan for two weeks is like. It could be compared to swimming in sushi and I mean this very metaphorically!
Being in Japan for about two weeks is the fantasy ride of a life time. It starts with the flight as white damp cloths are passed out and the intercom speaks out in Japanese and English. When this happens and when I'm in the U.S I know for certain that I will be on a plane for quite some time. When the plane starts its decent into Japan, misty clouds rush by the window and then the symphony comes in right at the cloud break where the green scenery and Japan's coastline glimmer far below. Immediately at this time I think of soy sauce. I have only ever flown in and out of Narita Airport in Tokyo and so when I land, immediately there comes a revisitation to memory lane or I have a giant deja vu experience! I think to myself that I have definitely been here before, which is true. At the same time I'm also struck with the strange feeling of being born again or arriving on another planet. For this reason I think every traveler who has been to Japan or has been somewhere far east is sufficiently prepared for space travel. However, the second time that I ever ventured into Japan it was a place that was completely new to me. I had been to Osaka previously, but this had been in middle school and will be touched on later perhaps.
The beginning of CIEE and the beginning of the JET program had similarities. For instance, there was the definite lack of fascination and salivation when striding past Qdoba's burrito food chain when leaving the U.S and there was the exact opposite effect when returning to the California airport more than six months later and on each return to U.S soil during my stint teaching with JET. Qdoba for me was the first sign that I was back where I grew up. The food chain also suffices as excellent rock climbing food in my opinion! It was the year of 2006 when I arrived in Tokyo for the first time and it was a complete Tokyo adventure. It was six months of living in the breathing city. When the country spit me out after that time had passed, I believe I was given all the Japanese that I would need to know to survive for the future. When I revisited Japan in 2009 with the JET program it would take me exactly one year to acquire the level of Japanese I had held in Tokyo three years prior. From that point onwards I now feel and recollect that the learning plateau stretched out further than the eye could see and did not budge, but it did not recede as well. It put me in a perfect situation to let Japanese people know that I could understand them. But it also allowed them to try out their English and deepen the friendship.
I was held at an invisible line, the same feelings of anxiety perking up whenever I walked into a government office as for the complicated and advanced dialogue that the experience would demand. Contrastingly, there was the complete lack of anxiety and feeling quite at home with any local that I would meet at a bar, a train or on a walk. I was a confident local in those moments and capable of speaking about space travel! Telephone calls could also be a mystery in the language comprehension department. Was I sure that I was calling the TV company or was it a pizza delivery service, only fate could tell! It was when I arrived in Tokyo in 2006 that I fell in love with learning languages and this is still a passion.
Language was not my strong point in my years of schooling growing up. I had wished grammar was a cookie and not a book subject. When I stepped off the plane in Tokyo though my view was expanded. In that first week I realized language were the keys that could get me through the obstacle course that I was living in and get me back home again. In addition, I learned it could be a tool to gain international understanding.
Growing up I had lived in Colorado with immigrants from Mexico. After a month of being in Japan I could gain some insight as to what it was like living in a foreign country. The realization filled me with a new sense of humility about the locals I had grown up around. Learning the language also proved to be a way that I could erase stereotypes about how others might have viewed me. For instance, much later I would venture to Tokyo to take the JLPT or the national standard Japanese proficient test. I gathered with people from around the world all brought together with the common goal of acquiring a business level of Japanese that would be recognized in Japan. Immediately, I met some foreign nationals that expressed that they definitely did not know English. I responded by agreeing with their sentiment and expressing that I didn't really care for English at that moment as well. What followed was an enjoyable conversation in Japanese. The dialogue that followed I believe opened up a conversation that would've not taken place if it had required English skill.
In this way I became a chameleon being able to change skins readily in different situations, based on who I was dealing with. It turned out to be priceless blessing to have this skill and it opened up doors that led to new adventures. No wonder Nintendo was invented in Japan. I think Japan wanted to give the rest of the world a taste of what living in the country could be like.
airlines
art
asia
culture