Tips to Stay Safe
When RVing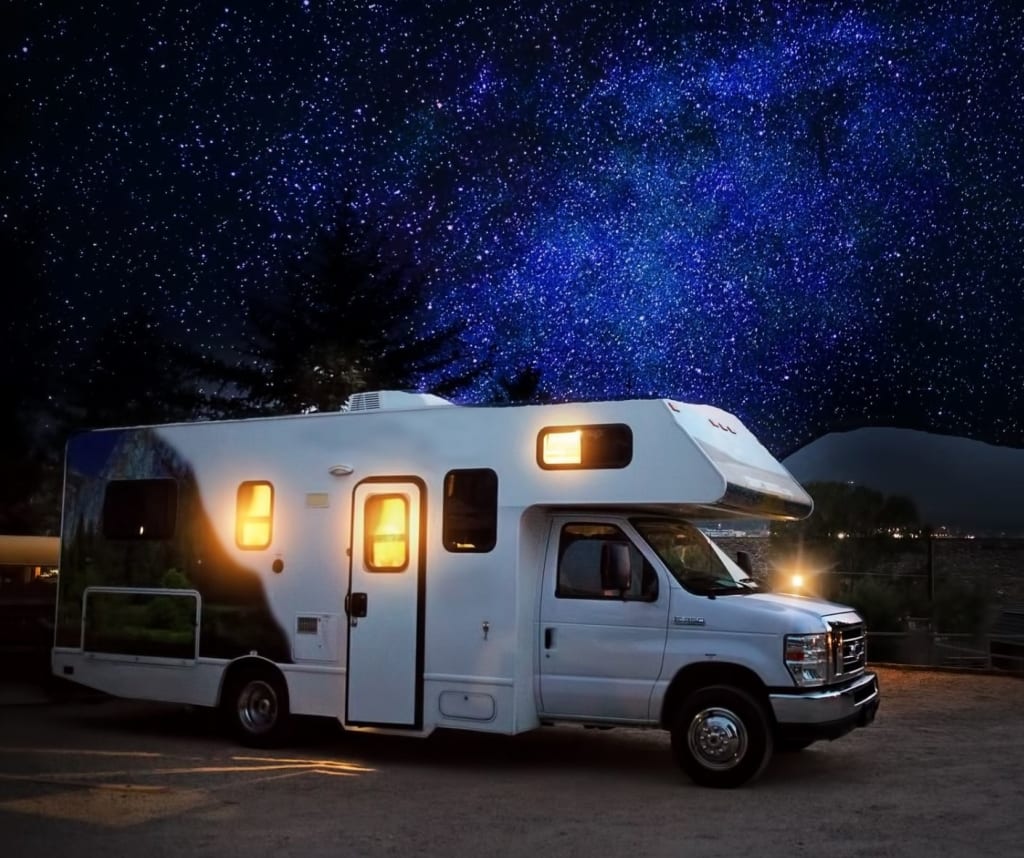 Photo Courtesy of Canva
More and more people are exploring a new way to vacation by packing up their RV and driving around the country. This can be a great adventure because you can see a lot of different and unique places while you are out and about. You may even find some that you weren't even expecting, which leads to even more fun. You also don't have to stick to a certain plan. You can drive where ever the wind takes you! 
That being said, you still need to be careful when you are driving around in your RV. Here are some safety tips that you need to follow so you and your whole family can have the vacation that you deserve. 
Practice driving before you leave. Driving an RV or even a camper trailer is not always easy. It is a lot bigger than your regular car or truck. It will handle and turn differently so it is important that you take some time out on the road before you spend days driving around in your RV. You may even want to look for a safety course in your area to make sure that you are as safe as possible.
Watch out for other drivers. No matter how careful you are, that doesn't mean that the people around you are being safe too. You need to make sure that you know where other vehicles are at all times. If you see someone who is driving recklessly, like weaving in and out of traffic, do your best to stay away from them, even if you have to get off of the highway for a few minutes until he or she is far enough ahead of you. 
Make sure that you stay up-to-date with maintenance on your RV. Though caring for your RV can be costly at times, it can be even worse if you don't take proper care of it. It won't be safe to drive and you may end up in an accident because of it. Get your RV inspected prior to leaving for a big trip. Change fluids as needed. Check the brakes to make sure that they are functioning before you leave. 
Always do a quick check before leaving for the day. You always need to inspect your RV before leaving. Take a walk around and make sure that the tires are in good shape (and are properly filled). Test your lights and turn signals to make sure that you can communicate with other drivers on the road. Always get a feel for the brakes before you are out and about. This could save you a lot of headaches. 
Stay in campgrounds whenever possible. The safest places to stay in with your RV are in campgrounds, though you still have to use caution. However, it is a lot safer than if you just slept in empty parking lots overnight. 
Always lock your RV up when you leave (and sleep). Just because you are in a campground, doesn't mean that your valuables are completely safe. For this reason, you shouldn't leave any items outside when you walk away. You also want to lock your doors and windows, even if you just go to the bathroom. 
RVing can be a great way to get out and explore your great country. However, you need to be safe about it. Make sure that you are comfortable driving before you take off for days or weeks. You may want to take a course on driving and staying safe, so that you can feel completely comfortable on your way. Always keep up with maintenance to ensure that everything is working properly. That being said, you still need to check your tires, lights, and turn signals daily before you head out.