Tips For Saving Money While Traveling
Simple ways you can enjoy your vacation and save some money while doing it.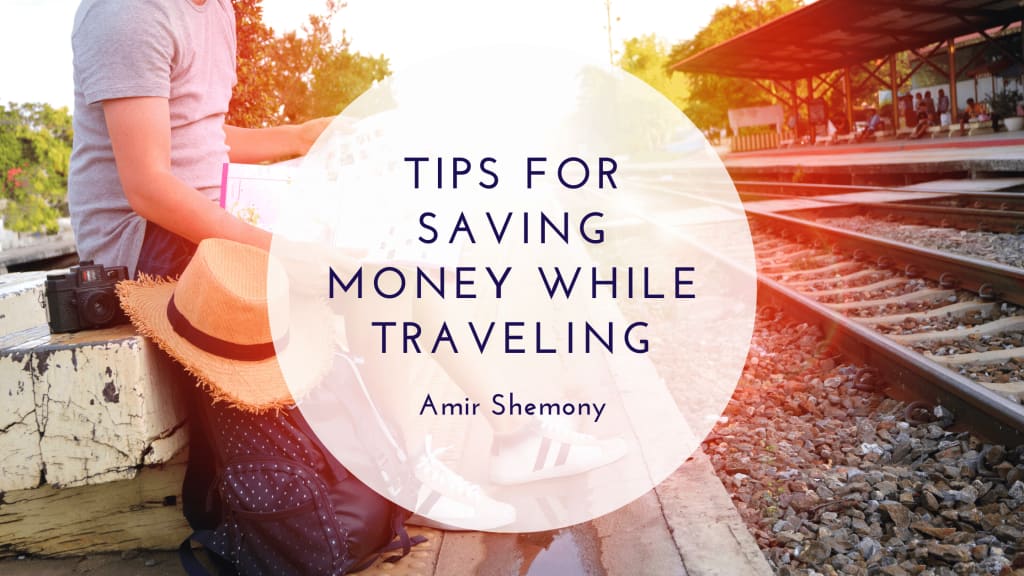 https://amirshemony.org/tips-for-saving-money-while-traveling/
Traveling can be a lot of fun, but it can also be expensive. If you want to save money while traveling, there are a few things that you can do. This blog post will discuss some tips for saving money while on vacation. Whether you are flying somewhere or driving, there are ways to keep your costs down. Here are some of the best tips for saving money while traveling.
Buy Less Stuff
When you are packing for your trip, try to pack less stuff. This will save you money on baggage fees, but it will also make it easier to travel. You can always buy things that you need when you are on vacation. This will save you money in the long run.
Opt For Off-Season Travel
If you want to save money, one of the best things you can do is travel during the off-season. This is when hotels and flights are typically cheaper. For example, you can save a lot of money by traveling to Europe in the winter instead of the summer.
Open A Travel-Friendly Bank Account
When planning a trip, one of the best things you can do is open a travel-friendly bank account. This will allow you to avoid foreign transaction fees. There are a few different banks that offer these accounts. You can get more information by doing a quick search online.
Consider Renting Out Your Place
If you are going on a long trip, you may consider renting out your place. This can help you offset the cost of your vacation. A few different websites can help you find someone to rent your home.
Get A Home Away From Home
If you are traveling for an extended period, you may consider getting a home away from home. This can be a great way to save money. You can find a place to stay that is comfortable and affordable.
Use Public Transportation
Whenever possible, you should try to use public transportation. This can be a great way to save money. You can find information about public transport in most cities online.
Walk Whenever Possible
If you can walk to your destination, you should do so. This is a great way to save money and get some exercise.
Find Free Attractions
There are often free attractions in most cities. You can find information about these online or in travel guides.
About Amir Shemony
Amir Shemony is a certified digital marketing professional in Cincinnati, Ohio. He graduated from the Institution of Colorado Boulder, a publicly funded research university, with two Bachelor of Arts degrees. He majored in Psychology and Communications. Amir is presently enrolled at the University of Cincinnati Carl H. Lindner College of Business as an MBA candidate. He is currently pursuing his MBA in Business Administration and General Management.
Amir Shemony's first job was with the clothing designer Ralph Lauren. As the General Manager, Amir spent half a decade learning the ins and outs of the trade before being promoted to the Director of Creative Services and Product Presentation.
As the Vice President of the now-flourishing FC Cincinnati, Amir Shemony was responsible for various marketing and branding responsibilities, including creative asset creation, media purchasing, e-mail marketing communications, grassroots marketing, and gameday presentation. Amir also grew the business internally through multi-year, campaign-based marketing strategies within departments, profit from ticket and merchandise sales, and sponsorship integration. To engage and measure total fan involvement with the FC Cincinnati brand, Amir and his team used numerous technological partners/platforms, including the successful launch of a customer relationship management solution (Salesforce) that handled over 60,000 subscribers' communications. Amir was a key player throughout the FC Cincinnati rebranding process, done in anticipation of the club becoming an MLS franchise.
To learn more about Amir, follow his other websites, amirshemony.com and amirshemony.org!
About the Creator
Amir Shemony is an up-to-date marketing and technology expert based out of Cincinnati, Ohio. Check out AmirShemony.net to learn more about his work in business!
Reader insights
Be the first to share your insights about this piece.
Add your insights