Guides
Tips for First Time Paris Travelers
If you are planning your first trip to the city of love, you are probably nervous, and believe me I was in the same boat as you last summer. I decided to make this easy guide on what I wish I would have known for my first trip to Paris for those planning their first trip or wanting to know more. Read on for a few of my tips and tricks!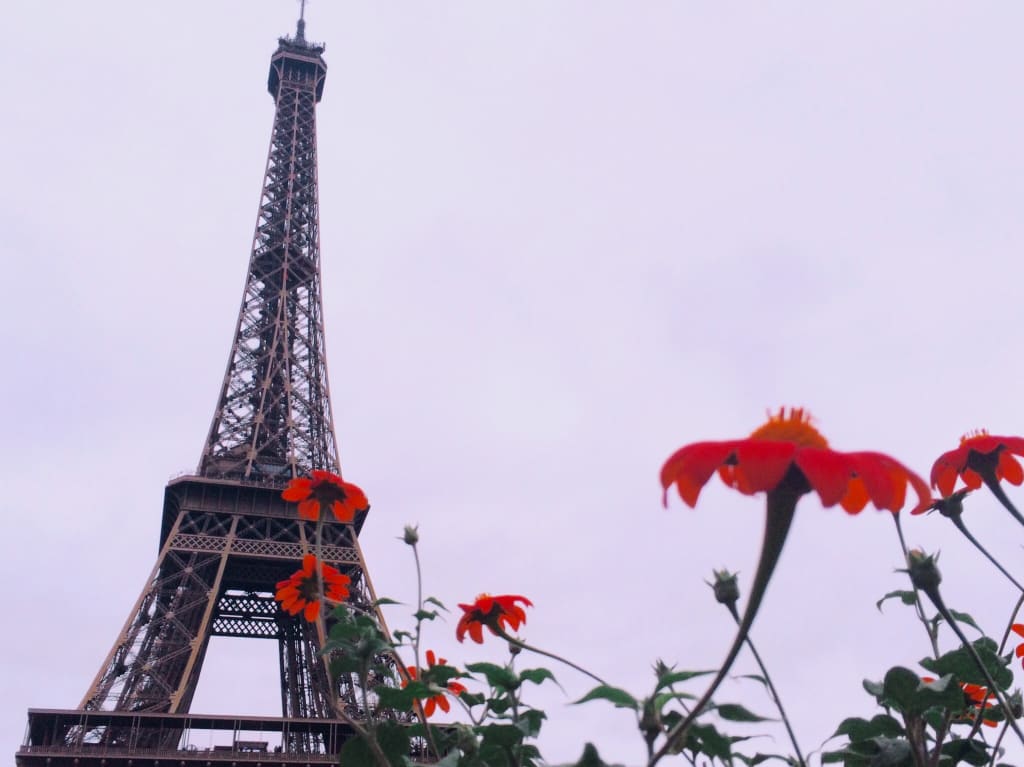 My first photo of the Eiffel Tower- it was so gorgeous in person.
First off, I wanted to give a huge thanks to anyone who is reading my first story ever on Vocal! I have a passion for writing and can't wait to share that with you all. Continuing on about Paris, it is quite overwhelming! You can be clouded by the glamour of it all and forget crucial details in the planning process. Getting the most out of the experience is always the main goal, and some of the best memories come out of unplanned adventures!
1. Take one day to sightsee the major tourist locations!
Let's be honest, most everyone wants to see the cliché tourist destinations of Paris and I think it is important to knock them out in one day if you have your heart set on it. Wake up early, take the subway to the Eiffel Tower, the Arc De Triomphe, the Louvre, and take it all in. Some of the most popular areas are the most beautiful! In my personal preference, the most exciting part of any trip is the exploring of smaller areas and the less known nooks in the following days. Also, if you are on a time limit, I would advise to skipping museums for your first visit. They can take up an entire day easily.
2. It is not as glamorous as what you see online!
No, I am not trying to downplay the beauty of this wonderful city by any means, but let's be realistic. Sometimes the weather isn't great, even in summer. It is not as glamorous and shiny as Pinterest may fool us excited travelers to believe, but it is still lovely. Even if you laugh it off and say that you are mature enough to know this beforehand, still give it some thought.
3. Go to Montmartre!
Set in a picturesque area right above Paris, Montmartre is one of the gems. It is away from the loud city noises and is so peaceful. It is a quick cab ride up and a must see in my book. My favorite souvenirs of the trip were 2 watercolor drawings I bought from the bustling artist area, and I suggest you check out or buy some of the beautiful artwork yourself. The fun part of Montmartre is the wandering. I walked around aimlessly and came across some of the most beautiful areas and had the best Nutella dessert ever. And let me tell you, the winning view of Paris is here. I'm not sure the exact location, but one place gave the most stunning view of the Eiffel Tower and the whole city. It truly took my breath away.
4. Skip clothes shopping!
Again, this is all my own opinion, but I would recommend you skip clothes shopping if you are on a time crunch! I wasted precious hours in one of the "best" shopping areas, and it didn't impress me at all. The boutiques were not great and the whole vibe didn't feel very Parisian to me. I could have spent that time exploring Montmartre, my absolute favorite area, or countless other more interesting things. If this is a must do for you like it was for me, I'm saying skip it and go sightseeing!
5. Visit the Luxembourg Gardens!
On one of my last days in Paris, I visited the Luxembourg Gardens and they were gorgeous. In the summertime, flowers are blooming everywhere and the grounds are well taken care of and very pristine. There is a huge fountain in the middle and when I went they had little sailboats that kids were playing with. It was adorable! It is truly like something out of a movie, almost too perfect for real life.
6. Some of My Favorite Eats!
I am not a foodie by any means, but I did enjoy some good food in my visit to Paris. The gelato shop Amorino is the trendy place you often see on travel blogs with the flower shaped ice cream, and I mostly went there for the photos. But I was surprised to find the best gelato of my whole trip, even topping some that I tried in Italy. You have to try the chocolate hazelnut flavor, aka Nutella. Yum! I also enjoyed the iconic macaroons and some of the best french fries ever. I mostly dined at little cafes I stumbled upon, and was pleasantly surprised with the food quality every time. This is also a budget friendly tip for those seeking reasonably priced food.
This about wraps up my guide for first time Paris travelers, and I hope this has helped you in the planning process, or maybe persuaded you to finally make a trip to this wonderful city. I can possibly make a part two soon with even more tips and tricks for you all. Thank you so much for reading and be on the lookout for more stories in the future!