Tiger Kingdom Phuket
A Full Review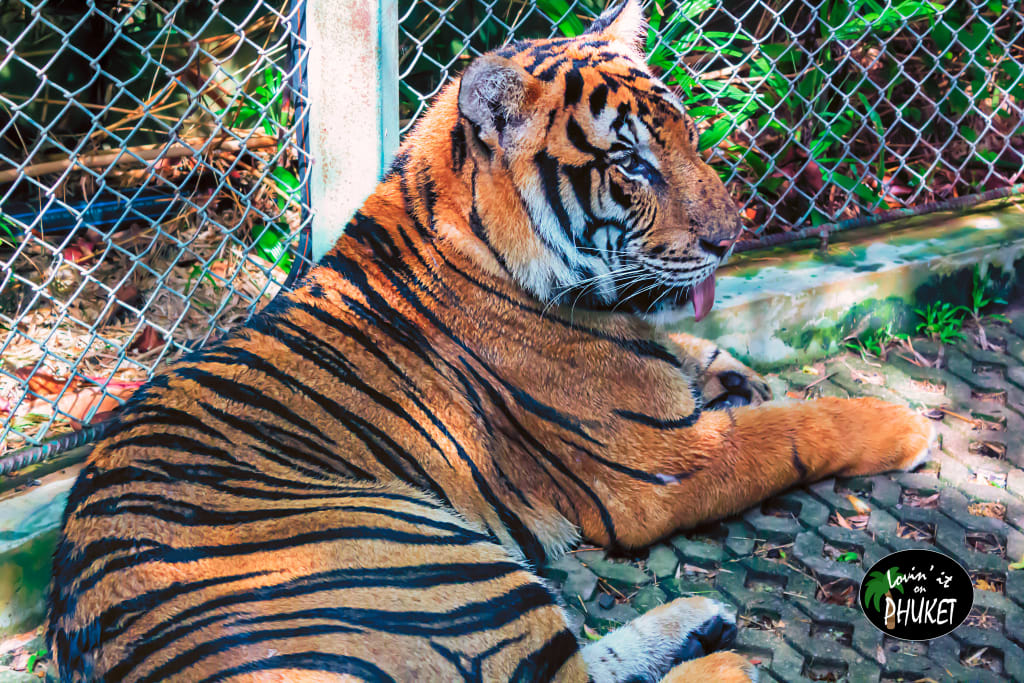 A Medium Sized Male Tiger Resting / Available on Shutterstock / Yaman Mutart
Many of us have mixed feelings about animal tourism. I know I am not a huge fan but it exists and some conditions are better than others when it comes to the treatment of animals. All of those controversies aside this is a full review on what you get and what to expect if you visit Tiger Kingdom Phuket.
Located in Kathu, Tiger Kingdom Phuket is just a short taxi or motorbike ride from Patong Beach, Karon or Phuket Town.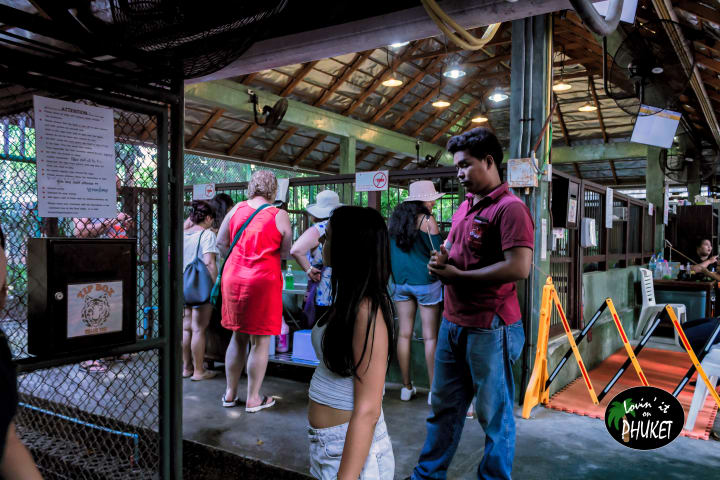 When you first enter the attraction you have to choose what it is you will do. They offer different packages involving different sized tigers ranging from baby cubs to extra large full grown cats. The prices range based on the size and popularity of the animal. You can also pay to have pictures taken for you by the attractions staff or if you want to bring your own photographer you just pay for their admission.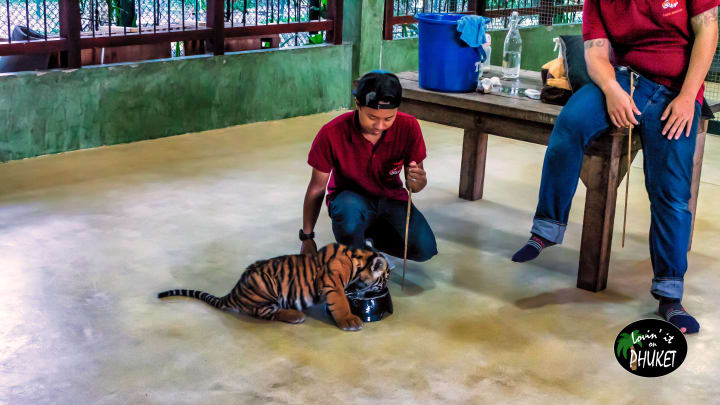 Walking through the aisle after the entrance you can see the different pens with different animals in them. The larger areas are where tourists enter and spend time with the tigers. At the end the tigers are kept in individual small cells in a fenced off area.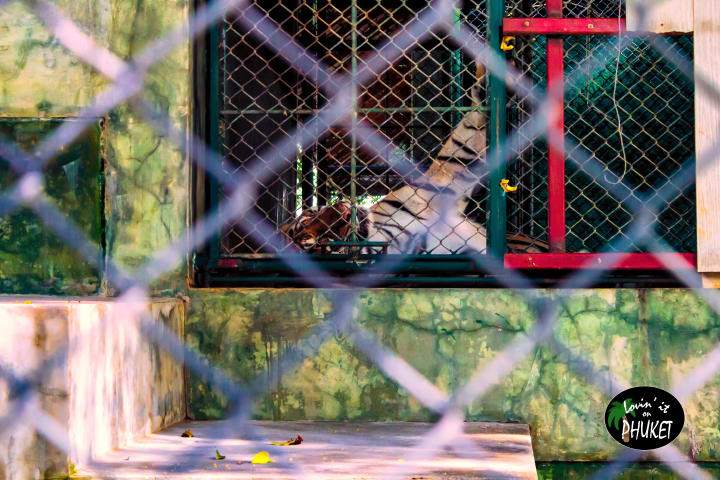 After seeing the area it was time to enter the pen with the tigers and spend some time. We were lucky, it wasn't too busy that day and they allowed us to spend a good 40 minutes in with the tigers. First we did a bit of a photo shoot. I'll admit my heart was racing being so close to such a large cat. We only went into the pen with medium sized tigers but they were still very large.
Above is a video of one of the tigers laying on a table while we took some pictures with them. You can see the size of the tiger compared to a human clearly.
After we had and took some pictures the trainers decided to give the tigers some exercise. Shown in the video below, watch as a tiger jumps around chasing an over-sized cat toy and splashes into a pool of water.
Once the tigers were done playing around with their trainers they got a bit frisky and started to fight a bit in the pool of water in the enclosure. Shown in the video below you can hear the tigers growl and roar. This was by far the scariest part of the experience.
All in all it was a good couple of hours we spent at Tiger Kingdom Phuket. Although I don't really agree with animal tourism, I don't regret going and checking it out. The experience was something I don't think I will ever get again in this life and being so close to these big cats was probably the most adrenaline charged activity I have found on Phuket. I would recommend it if you have no issues with wild animals being raised in pens and kept in cages. The Tigers don't appear to dislike their lives and are bred in captivity but morally its up to you what decision you want to make when visiting a place like this. Tiger Kingdom Phuket is surely one of the top attractions you can find on the island.
Useful Links:
Tiger Phuket Kingdom Phuket on Google Maps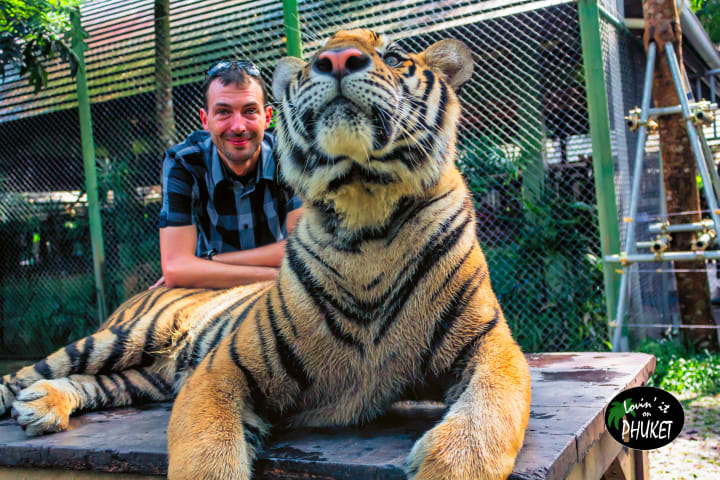 For more great videos and images check out the Lovin' it on Phuket YouTube Channel, Facebook Page and Instagram Account. If you are a blog writer you can find images available on Adobe Stock, Getty iStock and Shutterstock by following these links.
Happy travelling to Phuket and beyond! There are more interesting articles to come. Thanks for reading and showing your support.