Three Reasons Why I Love Settle
Scaleber Force , Castlebergh Crag and The Hoffmann Kiln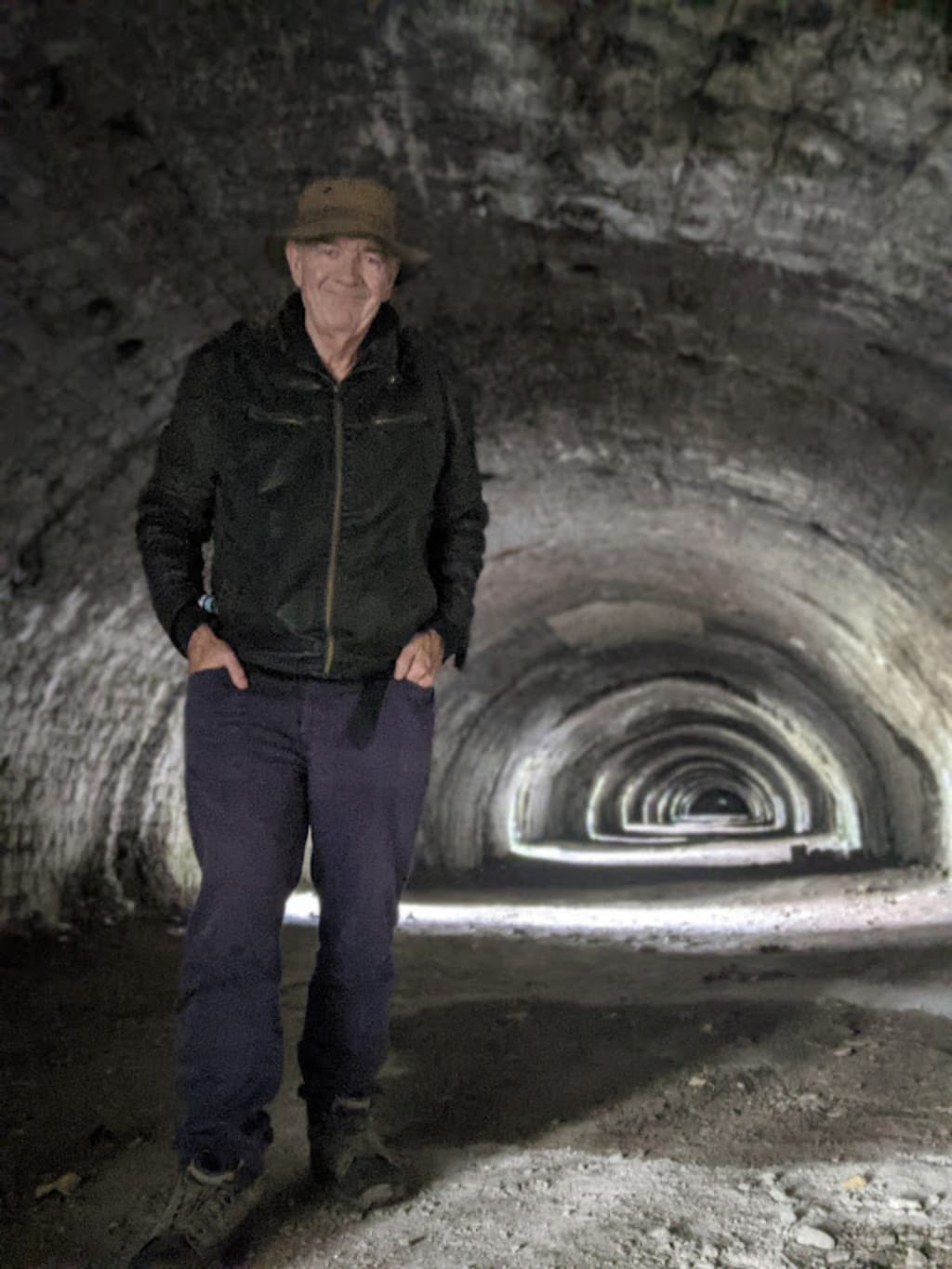 Me In The Hoffman Kiln
Whenever I go on holiday I always track down places of interest to visit. This is one of the reasons I love coming to Settle. I take April Cottage at the bottom of Castlebergh Crag, and this is a quick rail journey to The Huntress of Skipton Castle Woods by train (a wonderful Willow sculpture by Anna Cross).
I also visit Settle Hydro to see how far the River Ribble is up
The stories for these are below.
The Huntress of Skipton Castle Woods
These are three of the other places I have enjoyed visiting so far this week. They are all worth your time and effort to visit.
Scaleber Force
On Sunday the weather was quite reasonable so I thought I would take a walk out to Scaleber Force , a local waterfall. It is a couple of miles and most of it it a one in five gradient, so is testing for even a fit person. The first time I did this I used Google maps to find the place and ended up halfway up a hill in the middle of a field. I decided to trust my instinct and went back to the road.
I continued along the road and then could hear a distant roar, and saw some trees and finally found it. I should have just stuck to the road. I have included my Instagram post which has video and pictures.
The first time I came here I met a couple who took a picture of me, but this time I had to do everything myself, but it is a wonderful place to visit.
I wasn't sure if I could make it up the hill but I did keep going and it became a real success for me, seeing and hearing the power of the water coming down from the hills.
This time I knew where I was going and it was definitely worth the effort, but it shows how decrepit I really am , because last time I was here , on my way back down, I saw two "old" guys cycling, yes cycling, up the hill , a one in five gradient, just impossibly incredible.
Castlebergh Crag
April Cottage is right outside the Crag and it is a reasonably easy walk to the top as long as you are mobile. I have included my twenty minute YouTube video of my walk up there, and it gives you some brilliant views over Settle . I do love sharing everything with my friends and this gives me an opportunity to share all this with you.
The Hoffmann Kiln at The Craven Lime Works
The Hoffmann kiln is a series of batch process kilns. Hoffmann kilns are the most common kiln used in production of bricks and some other ceramic products. Patented by German Friedrich Hoffmann for brickmaking in 1858, it was later used for lime-burning, and was known as the Hoffmann continuous kiln.
The one at Settle is about a three mile walk for me partly along the route of the river Ribble. It's free to enter and on a sunny day the light comes in from the side arches , but there are parts where you need a torch , which I was aware of but of course I left mine in the cottage.
I find being in there very eerie a cross between the two hundred year ago past and then something out of a dystopian science fiction. It is a large space and there are ways out but it seems to hit the claustrophobic and agoraphobic spectrums together making you feel both trapped and exposed, but still , in my opinion, worth experiencing.
So that is three more of my experiences that I always try to enjoy when I am in Settle.
Reader insights
Be the first to share your insights about this piece.
Add your insights