This Happened In Vegas
Shouldn't Stay In Vegas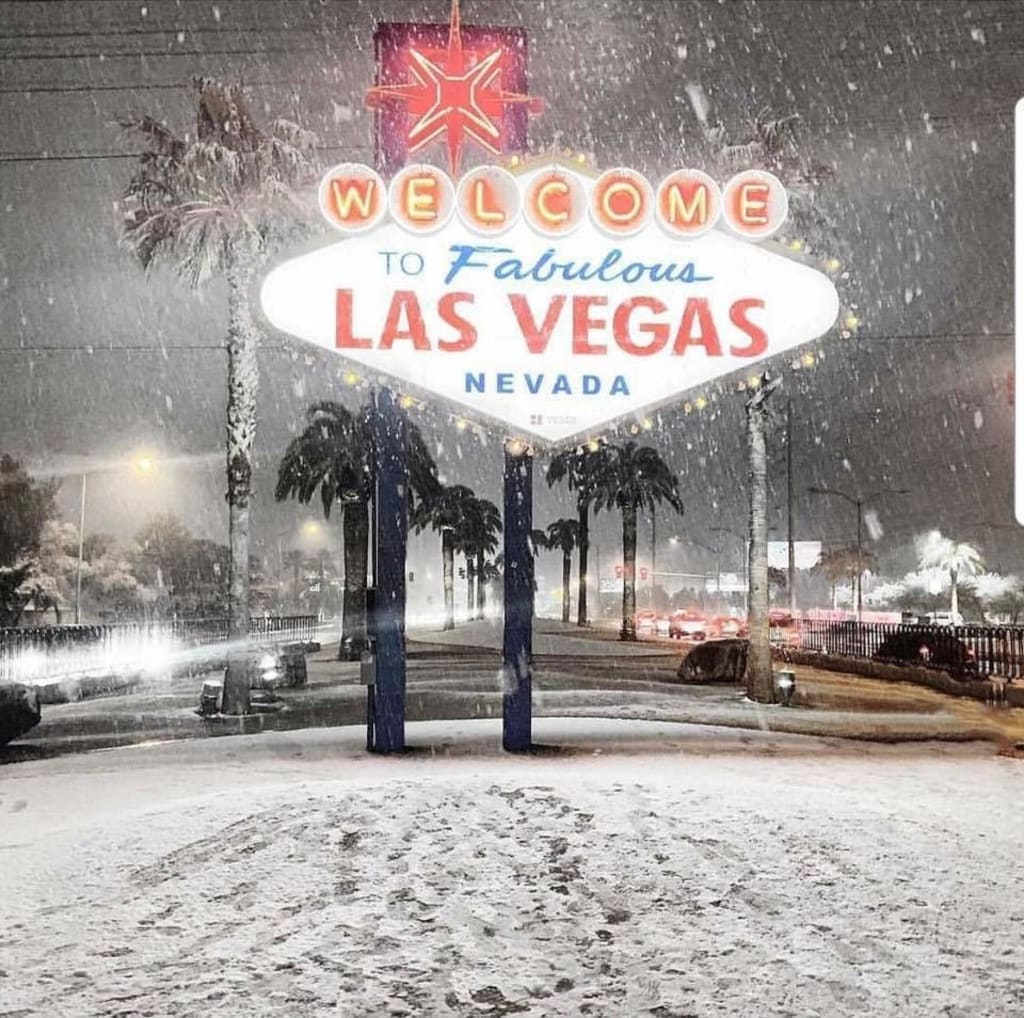 Living in Las Vegas, Nevada since 2004, the above is a first. I've seen every size, nationality and color of Elvis Presley walking the strip, entertaining on Fremont Street posing for pictures and officiating marriages. There are beautiful show girls everywhere. Freemont Street is filled with vendors and tourists who don't want the hustle and bustle of the strip. Also, the casinos are very close in proximity of each building and this is easier for lots of seniors to navigate visiting each casino. As most are aware, almost all casinos on the strip each individually cover a couple of blocks; and almost always very crowded. Downtown Vegas is a much more chilled atmosphere and seemingly caters to seniors and the disabled.
Vegas is a true transient melting pot. The Fremont experience can mean almost anything...you don't visit downtown Vegas with expectations, you go down there ready for adventure and lots of Vegas old timers. It's truly an experience.
Old timers from Vegas enjoy that noise of hearing coins come out of slot machines, they enjoy old reel machines and Fremont Street offers them this experience. The Freemont Experience still has a feeling of that old nostalgic Vegas.
Over the past 15 plus years, I think I've experienced true rain about ten times. Sometimes it gets a little nippy but my heavy coats were left in Chicago. Our change of seasons clothing are either short pants with tees, sweaters with blue jeans or hoodies. Oh yeah, around September the sun goes down earlier. Otherwise, even in what's considered winter months, you may awaken to a 40 degree temperature, however by noon it's usually 60 plus degrees.
Since 1993, traveling to Las Vegas from Los Angeles, I've walked the strips at one point probably every month of the year. I've seen people from all walks of life. I've encountered and heat exceeding 100 degrees. I've seen the Las Vegas sign from every angle...never even considered taking a picture of it...until this one.
Our seeing snow in Vegas is a scenic view of the snow covered mountains, especially the view towards Mount Charleston. A forecast of rain is maybe under normal circumstances, about ten minutes of aFew sprinkles. One of the biggest sellers out here are windshield wipers....they dry rot from lack of use and extremely hot weather. I can remember returning home from the store one afternoon, it began lightly raining and I didn't even know how to turn on my wipers.
A native of Gary, Indiana, I've been in snow up to the yang yang. Relocating to the West Coast was to leave the snow and cold weather. In my subdivision, as in most of the Las Vegas residential subdivisions, my neighbors drive up to their homes, into their garages or drive out of their garages closing the garage doors. Occasionally, you'll meet someone at the mailbox. But on this day, garages were opened, people were staring at the snow, children were jumping up and down in amazement and others were even pulling out chairs. This was in the snow and seemingly initially quite strange to me. I later learned that many of these people had never seen or felt snow. Amazingly, opening my garage door, my sisters car sitting in the driveway was also snow covered.
What was even more amazing is there were some people who had actually put their patio chairs out front to sit and have snow flakes fall on them. Like most moments in life and in Vegas, this historic event was short lived with the sun peaking through the clouds about twenty minutes later. Within one hour there was evidence of snow other than on the snow topped mountains surrounding this valley. Everyone was talking about the snow as though they had hit a progressive jackpot.
This may be historic in that we will never see the "Welcome To Las Vegas" sign snow covered again. This would make a perfect postcard, Christmas card, any occasion Las Vegas one of a kind card.
Additionally, this will one day be a historic picture because, after many eons, they've decided to change this sign's slogan.
The above picture is a true Kodak moment, one that should be used as a postcard and mailed outside of Vegas. It's an awesome panoramic moment, of the historic "Welcome To Las Vegas" sign draped in snowflakes with snow in the background; a view we may never see again.
In my opinion, this is a situation and moment in time where everything in Vegas should not stay in Vegas.