Things to Do on a Day Trip to Tasmania
Take a day trip to Tasmania to enjoy the state's best features and experiences including the popular Bruny Island cruises.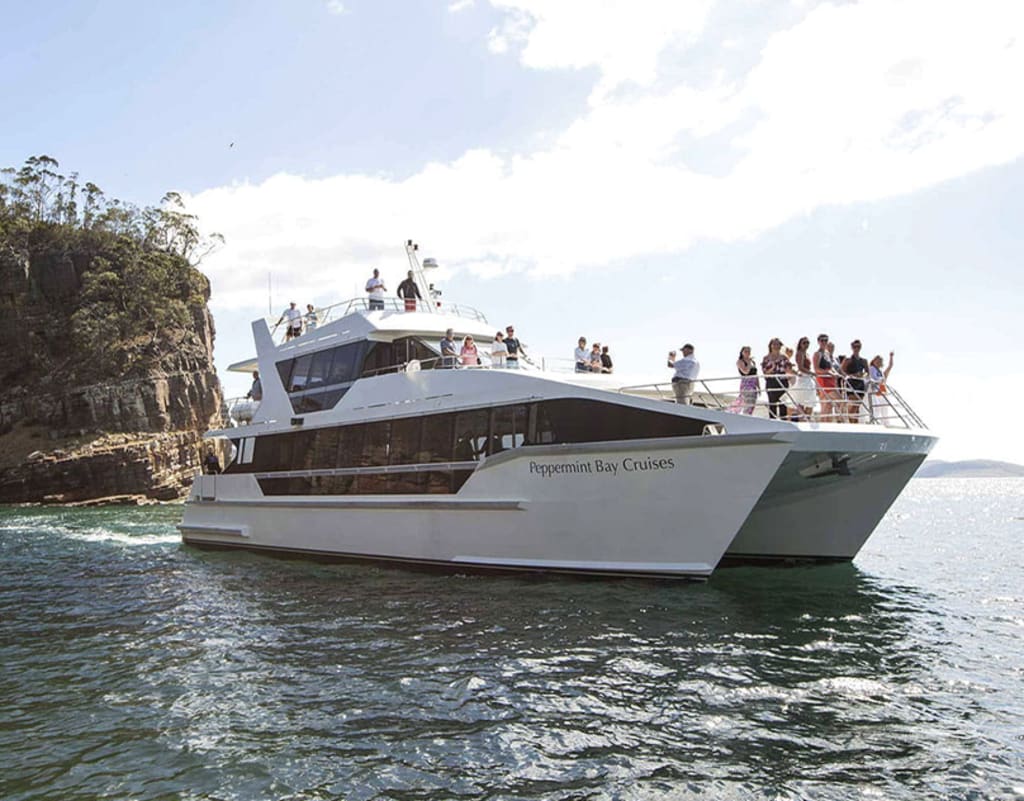 Windswept and pristine, Tasmania is probably one of Australia's best nature getaways. The fantastic Tasmanian scenery combined with its abundant wildlife will definitely make you feel reconnected with Mother Nature. There is no shortage when it comes to Tasmanian attractions so if you've been planning a holiday, allow us to guide you towards some of the best things you can do in a single day in this island paradise.
Cruising Tasmania's Waterways
Tasmania is known for its scenic waterways that offer a wonderful insight into the city's natural wealth. There are a number of leading cruises operating over these waterways and they are arguably the best. We have two amazing choices for you. Firstly, we have the Peppermint Bay cruises, a spectacular experience offered by the popular Peppermint Bay Hotel. The cruise departs from Brooke Street Pier, offering views of the harbour and the city from the waters of River Derwent. The trip ends with a delicious meal at the hotel that is inspired by Tasmanian produce. Next in line, we have the Bruny Island cruises that take you to see the rugged coastline and its resident dolphins, seals, whales and a variety of seabirds and other marine life. These cruises have world-class guides who are knowledgeable and passionate about the fragile ecosystems along this stunning coastline.
Walk to Cape Queen Elizabeth
Cape Queen Elizabeth track is a 12.6 kilometer walking trail situated near Great Bay, Tasmania. It offers a wonderful opportunity to see Tasmania's abundant wildlife and is apt for all skill levels. The trail is typically frequented by hikers and walkers and is available all year-round. Although the trail isn't well marked out towards the end, you may keep walking to get to the famous arch and to the top where you are promised best views of the cape on Bruny Island. This blissful walking experience is a much sought-after one and not-to-be-missed.
Freycinet National Park
Freycinet is considered as one of Tasmania's most famous coastal holiday spots. With its immense pink-tinged granite outcrops called the Hazards and its low-lying heathlands with stunning views of the azure blue sea and white sands, Tasmania sure delivers some of the world's best views. The most popular Wineglass Bay is also situated within the Freycinet National Park, which has a circular wine glass shape fringed by dazzling white sand and pristine bushlands. The national park is also a great place to go birdwatching as it is home to a wide range of bird species including cockatoos, wattlebirds and wallabies. Some other popular activities in Freycinet are boating, fishing, rock climbing, sea-kayaking, snorkelling and swimming. Don't miss the two other friendly beaches here: Honeymoon Bay and Sleepy Bay.
Sarah Island
Modern Australia was founded by the British convicts. Sarah Island located off the coast of western Tasmania was once where the worst offenders were put. Secluded and surrounded by the raging Southern Ocean, this is not only the oldest penal colony in Australia but also a remote outpost simply known as "Hell's Gate". There was also a brief time in history when the island was also the largest ship-building site in the country. Today, tourists staying in Strahan come to see the remnants of the former quarters and listen to the horrendous stories of the lives of the prisoners—of scurvy, misery, torture and solitary confinement. If you're visiting, it's also a chance to learn about Tasmania's formative years of pioneering settlers in the state. You can also combine your tour with a Gordon River cruise, which will provide a stark contrast of comforts when compared to the historic Sarah Island.