Things To Do In Sydney After Work 2023
Here are some ideas to keep your nightlife scenes all the more active in Sydney.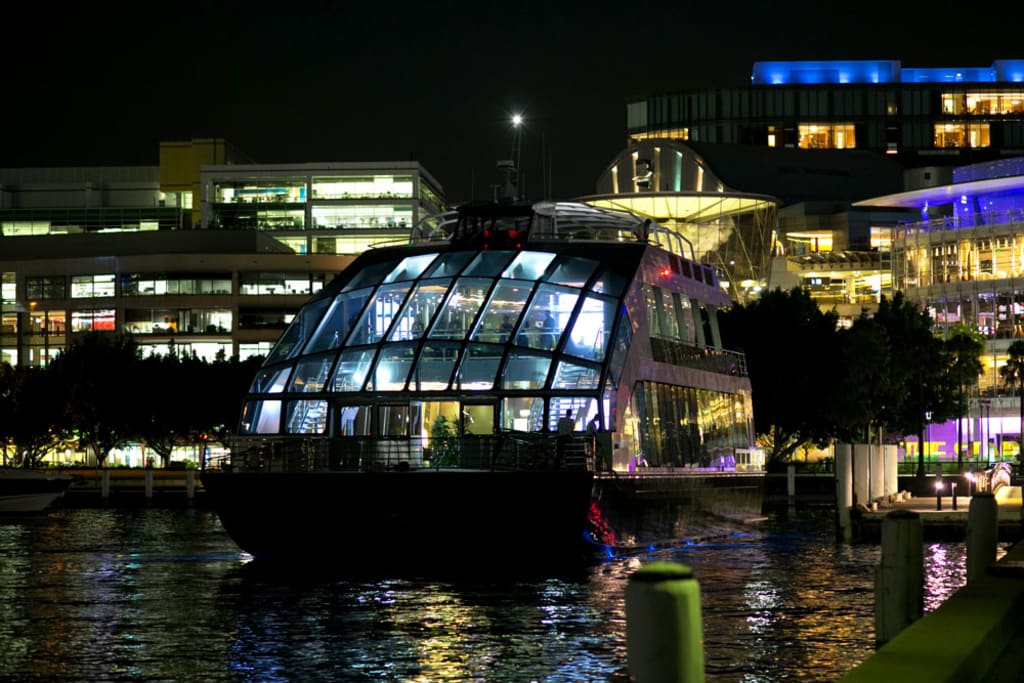 Sydney often gets the stick for its nightlife, but it ain't as bad as it was a couple of years ago. In fact, now it stands toe-to-toe with other major cities in Australia when it comes to nightlife! If you're keen on getting your nocturnal groove on, then we got the lowdown on some of the best nighttime activities in Sydney, and we promise even your pickiest pals are gonna love it!
As soon as darkness descends, and the towering skyscrapers light up one by one, Sydney really starts to show off its natural beauty. Daily grind on a busy city like Sydney can take a toll on you if there's no balance, and by balance I mean teaming up with your squad and exploring the city's finest. One of the quintessential ways to treat yourself and the group to a relaxing night out after a long day in the cubicle, is to hop on Sydney Harbour night cruise.
Navigate your mind away from the hustles and bustles of city life, savour some of Sydney's finest flavours as you cruise past the likes of Sydney Opera House and Sydney Harbour Bridge, raise a toast with your favourite humans and post it on the 'gram!
Arcades at Archie's
If you're a bunch of kidults, then the Archie Brother's Cirque Electriq is the best place for you to bring out your inner child and let it all out! Have a go at classic arcade games like Pacman or SmashBros, challenge your mates at dodgem cars or in the bowling alley, or have an all-out war with laser tags! Who knows, you might walk out with a few jackpots in your hand!
This venue is a popular spot to break the ice on a first date, treat someone with a memorable birthday surprise, or just getting out of the house on a rainy day. And for post-game refreshments they have their signature pizzas, and burgers, along with a well-stocked cocktail bar!
Night kayaks
As part of the annual Vivid Sydney festival, Sydney Harbour Kayaks is offering a very special night time kayaking adventure. Running everyday during the 3-week span of the festival, this rare opportunity to paddle through the calm harbour waters, gives you the ultimate opportunity to see the Vivid Sydney lights from a crowd-free perspective.
This guided tour will take you up close to various attractions of Darling Harbour including the Harbour LIFE, and Elemental, which uniquely embodies the very essence of this year's creative, Vivid Sydney, Naturally. Head back to the heart of Darling Harbour, where you will pass by even more lights, until concluding at a nice sheltered space for some light snacks and photo opportunities!
A journey through sound
Sydney is as unique as it gets when it comes to hosting multi-sensory experiences. Have you ever stepped into a large shipping container not knowing what's about to unfold right before your eyes? Me neither! But all that changes this April, when the much-anticipated return of DARKFIELD's SÉANCE and the premiere of FLIGHT.
This immersive theatrics involve utilising striking sets, binaural 360° soundscapes, extreme darkness, and a multitude of extra sensory effects to keep every member of the audience at the centre of intense, high-scale narratives. You will be seated in complete darkness, with headphones on, and totally unprepared for what's about to unfold.
In the end
Sydney never fails to amaze the ones looking to make the most of its electrifying after hours. Whether you're wild solo adventurers, couples, or families, our 'Emerald City' has something lined up for everyone. So take advantage of this, replace your after-work binge-watching for outdoor exploration. Afterall, nothing beats a good laugh with the mates!
Reader insights
Be the first to share your insights about this piece.
Add your insights