The Scoop on Brighton
The Ideal Mini Break for Those of Us Who've Spent All Our Money on Avocado Toast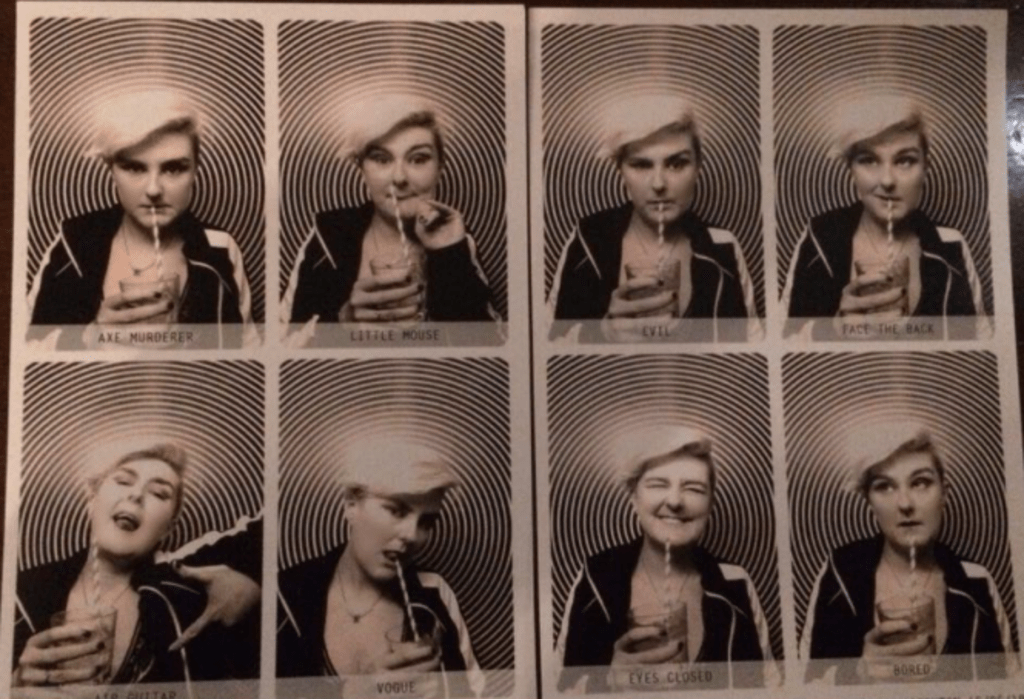 Taking full advantage of the photo booth in The Mesmerist
It's the UK's hottest recorded heatwave in 123 years (at least a meme I just saw on Instagram says so) and most of us are at a loss on how to deal with it. Do we stuff ice cubes down our bras before work? Do we lie face down on the grass and cry about the CO2 shortage that's pillaging our Prosecco supply? Fear not, my hot friends. Because a solution has been waiting for us all this time, and that solution is Brighton.
I've gone a bit mad for Brighton over the last month, but who can blame me? It's as hot as hell and the best cure for that is drinking on the beach, ice creams on the pier, and maybe a cheeky spa visit if you want to completely rinse your credit card. At £24 for a return ticket and just over an hour from London Victoria, it's the ideal mini break for those of us who've spent all our money on avocado toast.
Where to Stay
As a self-proclaimed Brighton veteran, I've stayed in a number of places - hostels, hotels, Airbnbs, the lot. But by far the best hotel I've ever stayed at is the Brighton Harbour Hotel down on the seafront. I discovered this place by accident when looking for a cheap spa hotel and now I'm hooked. The main draw for me was the underground spa, with a swimming pool, infinity pool, hot tubs, a sauna and a steam room. It also has a high-spec fitness suite, which I have admittedly never used.
If you go midweek, you can save up to £200 on one of the plushest rooms and also have full spa access and breakfast included. Another thing I love about this hotel is how friendly the staff are. Their special touch makes you feel like royalty when you're sipping a Bucks Fizz in the bar at 10 AM, sun shining through the patio doors.
Bars and Pubs

If you know me at all, you'll know that scoping out the best alcoholic beverages is my top priority. So aren't you lucky that I've done all the work for you? For a sweet yet refreshing gin and grapefruit, pop down to The Pipeline on the seafront. They have an amazing veggie/vegan menu and the best selection of punk gigs - I saw Murderhouse there for £1 a few weeks ago. Yep, you heard right, ONE WHOLE POUND. And it was beautiful.
If punk isn't really your scene, you could try The Mesmerist, which is just up the road and has a penchant for live jazz and blues. It has a photo booth, but this isn't just a hipster trap - it randomizes different expressions for you to do in each shot. I got "axe murderer", "vogue", "little mouse" and "air guitar", which I was very happy to try after a few G&Ts. The cocktail menu is extensive and they REALLY take their mixology seriously - our popcorn martinis and apple & ginger mojitos could have easily appeared on a Kardashian's Instagram page.
Food
As you know, Brighton is absolutely banging when it comes to veggie/vegan food - you truly are spoilt for choice. My top pick has to be Grubbs for the best veggie burger and also the cutest logo and decor. Plus they do meat burgers if you have a more carnivorous palate. The huge list of burgers had me overwhelmed on my first visit, but I recommend the Double Veggie Malaysian. For dessert, pop along to Cafe Sixteen in North Laine for vegan flapjack on their secret downstairs patio.
Going back to The Mesmerist, they serve a lovely menu alongside their Michelin star worthy cocktails - I can fully vouch for their cheesy chips and can confirm that the meat burgers do indeed look nice, even if I haven't eaten meat for almost a year.
Shopping
I hadn't been clothes shopping for a good few months before going to Brighton, and it was a good job I hadn't because, otherwise, I would be thoroughly destitute. There are a LOT of shops I could mention here, but I'll try and keep it short and sweet!
Snooper's Paradise is absolutely perfect if you enjoy rummaging around racks of vintage clothes and piles of random curiosities. It's a veritable emporium of random tat and well worth a nose around. It's right opposite Resident Records, which is a vinyl lover's dream, and close by is The Family Store, a brilliant independent shop selling stickers, pin badges, bags, clothes and more. This place helped me to discover The Illustrated Mind, now one of my favourite designers. Every time I visit, I find another pin badge to add to my already saturated leather jacket!
The whole area of Kensington Gardens is what I imagine heaven to look like - entire shops dedicated to cacti, racks full of second hand and fair trade clothing, even watering cans in the shape of llamas!
And once it all gets too much, you can retire to the beach at sunset for a few cheap glasses of Prosecco (hint: you can buy a bottle and a plastic glass at Morrisons for under £8) and watch the waves. Maybe there's still a few people drunk enough to be running amongst them. The world is your oyster.