The Norfolk Broads
Tranquil, serene and naturally beautiful

Image credit: Broads National Park
The Broads is a network of (mostly) navigable rivers and lakes in the English counties of Norfolk and Suffolk. The lakes, known as broads, were formed by the flooding of peat workings.
Predominantly flat land, those visiting could be forgiven for thinking it may be a tad boring, but nothing could be further from the truth.
The rivers, or Broads, are one of Britain's National Parks, and were dug out to provide peat for fuel in medieval times. It is home to more than a quarter of Britain's rarest animals and plants and has 125 miles of navigable lock-free waterways.
I started my exploration of the area with a gentle two-mile circular walk at Surlingham Church Marsh, an RSPB (Royal Society for the Protection of Birds) Nature Reserve. It began at St. Mary's Church, which is mentioned in the Doomsday Book, and I couldn't resist a peek inside. Old churches have a distinctive musty smell and although interesting and nostalgic, I was glad to get back out into the fresh air.
The walk was slightly muddy underfoot but clad in suitable walking boots, it was most enjoyable. The path took us mostly alongside the Broads where the odd boat gently puttered by, sending a small wash up the riverbanks. Ducks, geese, marsh harriers, kingfishers and warblers were spotted as we wandered along and the landscape of reeds, yellow water irises, and green fields was dotted with brick flint cottages surrounded by grazing cattle.
After our walk, we stopped for a long, lazy lunch at a waterside pub and enjoyed a delicious meal in the glorious English sunshine. It was quite magical and we will always remember it.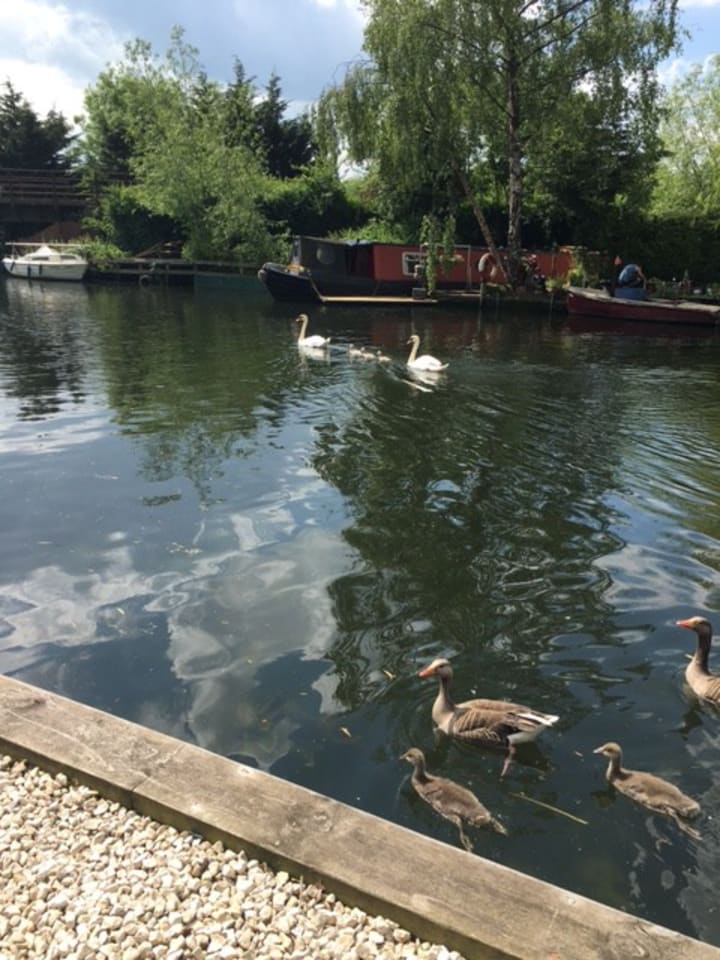 The National Trust have some amazing properties, some of which were gifted to them after the Second World War:
Historically, the Trust acquired land by gift and sometimes by public subscription and appeal, but after World War II the loss of country houses resulted in many such properties being acquired either by gift from the former owners or through the National Land Fund.
Blickling Estate is a magnificent example of one such country house and is a Jacobean mansion. Set in 4,600 acres of parkland, the house sits in beautifully tended grounds, complete with a walled garden and an orangery. These formal gardens are the result of three centuries of inspired planting.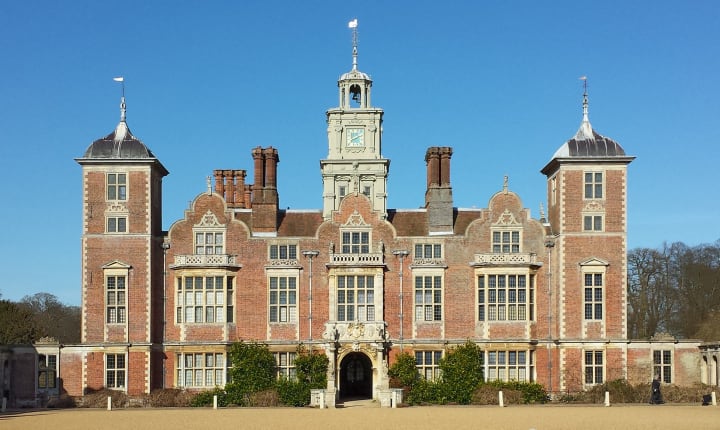 We spent a large part of our day meandering around this wonderful estate, taking in the sights, sounds, and smells of the beautiful grounds ending with a browse in the National Trust shop.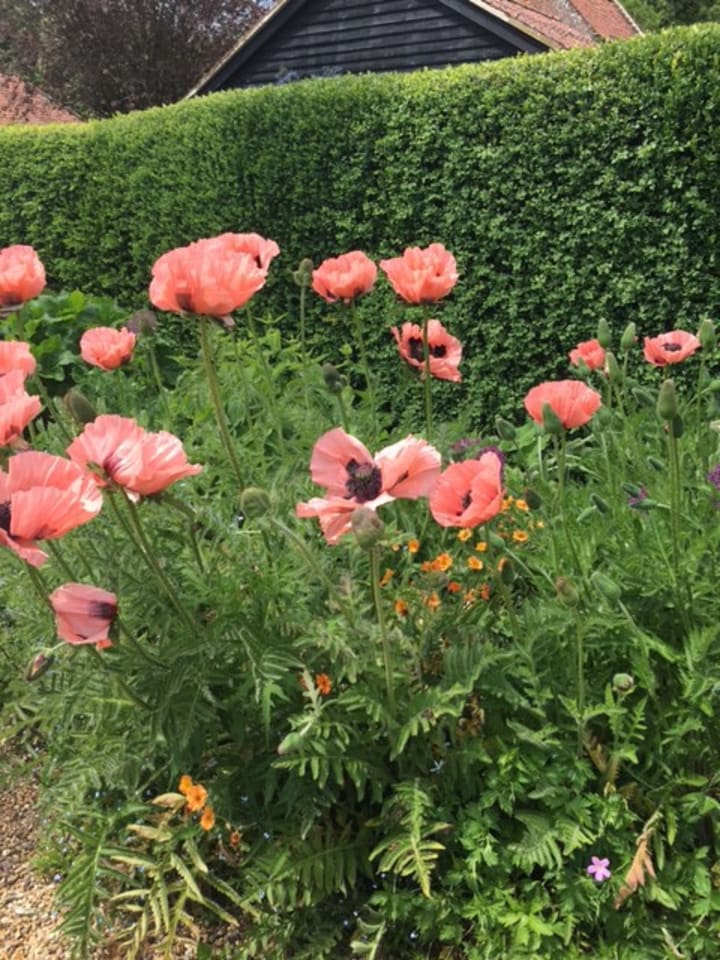 A Sunday lunch rounded off our short break and as we headed out towards the village pub away from the Broads, we stopped off at another church. The arched entrance had been beautifully decorated with fresh flowers, the leftovers from a local wedding the previous day.
Along the drive over, we noticed several nods to the Colman's mustard dynasty: Mustard Way and Pepperpot Drive.
Colman's (est. in 1814) is an English manufacturer of mustard and other sauces, formerly based and produced for 160 years at Carrow, in Norwich, Norfolk. In the early 1800s, Jeremiah Colman began making mustard at a water mill near Norwich in the village of Bawburgh. To create a tangy flavor, he blended brown mustard (Brassica juncea) with white mustard (Sinapis alba).
We also noticed some beautiful Dutch-influenced style houses along our drive. Through to the 18th century, Norwich was the second city of England. It was a busy cultural capital, heavily settled by those who had come over the North Sea, including the Dutch and Huguenots escaping religious persecution. That explains all those quirky but beautiful houses.
If you have never been, it is well worth a visit. The most popular form of transport once there is on a boat, wending your way along the miles and miles of waterways.
If you're anything like me, you will find yourself spellbound by the beauty, nature and tranquility of the area as a whole. It is completely unspoiled and I hope it remains that way for many years to come.
***
This article was first published on Medium, where you can find more of my work. Connect with me here: Rosy's Ramblings. I look forward to meeting you.