The Journey is the Destination
The start of our full time RV life and adventure taking the Alaska Marine Highway.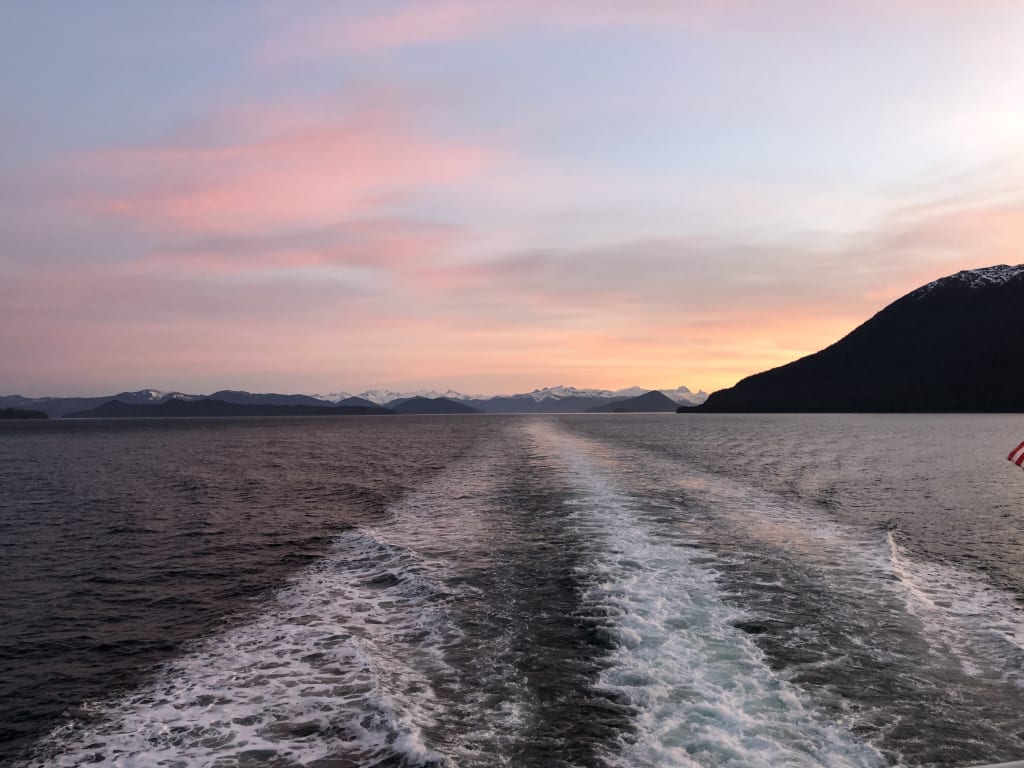 Check out all the pictures from this journey at the end.
Our journey began March 16, 2019 and boy did it start out to be a crazy stressful adventure with many miracles and blessings! Our first day was pretty smooth and worry free enjoying the beauties from Fairbanks to Tok AK. We got started later than planned, but other wise all was well.
We stayed in Tok and had a relaxing morning in a hotel room (it was in the teens there that night and the camper was still winterized), since we had spent the last few months just running from morning till night to get everything done. We had to get all of our things we were keeping ready for storage, sell or get rid of the things we were not keeping, get the house cleaned up and ready for inspection, finish all of Brian's nonesence required to leave the Army, sell the SUV, rescue the camper from the snow bound storage and get everything we planned to take with us in it, and of course spend time with good friends. All this while still trying to do school lessons with the boys so we would not get too far behind. I was exhausted and ready for some relaxation!
After leaving Tok we managed get through the Canadian boarder with just a tiny hiccup. The guards were very confused how we could not have a home yet we shipped our gun to ourselves. Thankfully they didn't take the time to search our camper and were happy with the shipping receipt so we could be on our merry way. FYI if the gate guard says to the driver pull over and come on in he wants all of you in the car to come in not just the driver he was talking to.
We enjoyed amazing views on our way to Destruction Bay and took it slow stopping for pictures. We got into Destruction Bay late and enjoyed some dinner at the the gas station/restaurant there; poutine is yummy we decided. We thought about staying there that night, but Brian and I both decided we would press on and at least get to Haines Junction an hour away. This is when the stress began!
About 30 min into the drive we hit a blizzard and I don't think either of us stopped praying that whole drive. It was horribly difficult to see the road, which had about 6in of snow/slush we were pushing through. We finally got to Haines Junction much later than expected and again felt we should press on towards Haines. We ended up stopping in a pull out around 1:30am and just slept in the truck because the kids were zonked out and it was raining pretty hard. By the way almost every pull out in Canada has a do not camp overnight sign at it; sorry but we ignored that sign this time.
We woke up many times during the night and found that at some point the rain had turned to sleet and later to snow. Our thoughts of enjoying the remaining beautiful drive into Haines were dashed pretty quick. The roads were awful and not long after getting going our truck decided it was not happy. We had no where to pull over without being in the road and just had to press on sending up prayer after prayer. We barely made it up passes that the truck should have had no issues with at all. When we finally got to a place with a pull out we were able to discover the problem with the truck. A hose that works the turbo had popped off. The boys enjoyed playing in the snow making snowmen and helping out while we tried to fix the problem(when I say we I mean mostly Brian) . Our temp fix was an army tourniquet, which did the job pretty good. We made it to the Canadian guard post where Brian felt impressed to stop. A very kind gentleman there had a hose clamp that fit the hose so our temporary fix became much better! The truck now happy we said many prayers of thanks and thought our troubles were over, we were wrong.
Coming into Haines we saw the amazing beautiful work Gods hands did on this land. It was breathtaking and every turn we found ourselves saying "wow, look at that!" Then with rain pouring down we saw one of our windshield wipers fly off!
We got into Haines about 7 hours before we needed to be there for the ferry. We had planned to go get some lunch in town and see some sights but decided to go see where the ferry terminal was first. As Brian pulled into the parking space one of the wheels on our trailer came off and went bouncing away! Turns out the folks we had check out all our wheel bearings and other stuff for the trip had not torqued down the lug nuts! It's a miracle we made it to the ferry before losing a wheel and that we only lost one! Three hours, one mobile mechanic, and $410 later we had new non stripped out/broken lug nuts and the spare wheel/tire on the trailer. We also learned from the folks at the ferry that, due to all the snow, the road from Destruction Bay to Haines junction was closed down early that morning. Another huge blessing we felt we should just keep going instead of staying in Destruction Bay. Had we stayed we would not have made it to ferry in time.
We decided not to risk going anywhere else and just stayed put enjoying the beauty we were surrounded by at the ferry. Brian got a much needed nap the boys played with the toys that were in the waiting are, watched a movie, and watched the ferry we would take dock,
I am so thankful we were watched over and made it there safely! It was certainly not the way I envisioned the start of our journey would go, but it could have been far worse. Many prayers of thanks and prayers that the rest of our trip would be much more enjoyable and stress free were said!
Driving into, or is it onto, the ferry was pretty exciting, the folks were all super nice and came around to check on us and make sure everything was good as we waited in line. Brian did an excellent job driving in and parking our massive home on wheels. The attendant directing us said as we made the turn to park "wait, wait, I'm going to need you to back up and do that again. That was far too good a job, normally these rigs take us a few tries." We got parked in a spot that had us all set up to be the first ones off at Bellingham, at least it looked that way to us.
We were not allowed to keep the propane running while in travel, so once parked on the ferry we hesitantly turned it off and hoped the last of our dipnet salmon would be ok in the freezer. You also can't have any cans of fuel out in sight or you get asked to go put it in a storage locker.
After storing the fuel can, we hurried and got our room assignment so we could put our things away and go get some dinner before they closed the cafe. The prices were really not as terrible as we had heard, probably because we came from Fairbanks prices which are pretty similar. It was $8.75 for a cheeseburger and fries. If the person cooking asks you if you want the fries for $2 more don't do what I did and assume that meant the menu was priced wrong. You can get just the cheeseburger for $6.75 I guess. We ended up only getting a couple of them with fries to share because I was not ok paying $10.75 for each of us to have fries.
Our room was much nicer than I expected it to be and much bigger. For those with small kids I am sure you can fit a pack and play between the beds no problem, there was a bit more than 4 feet between the beds. At least that is for the room we had, I learned there were various levels of sleeping arrangements including setting up a tent on one of the decks or just sleeping in chairs found around the ferry.
Thankfully we had our own bathroom and shower, they were combined and an ok size! We wished we had brought our own TP though because all they had was that super thin 1ply stuff. There was no lid on the toilet which made me nervous changing that I'd drop something in the water. They did have towels(not very nice ones though), some soap, but no shampoo.
We went to bed not long after we ate because it was so late. About 1:30 am we docked at Juneau and Brian and Leighton went out of the room to see them dock and see what they could of the state capital. When they got back to the room I went out to see it myself as best I could in the dark.
The next morning we had a chance to go explore the ship and enjoy the amazing views around us. There was a little area for the kids to play in, the little cafe we ate in and a nice restaurant. There was also a theater that played shows at different times throughout the day. There were a couple of areas to sit in with more comfortable chairs and huge windows to watch the amazing view as you sit and play board games or work on the puzzles they had sitting out. This ferry had a couple of outside decks to sit on as well. The view was beautiful for sure!
We docked at Sitka at noon and had the opportunity to take a shuttle into town. It was $10 per person for the round trip, but the driver let us go for $30 total. Not sure if it was because I asked if kids counted that he gave us a discount or if that was a family rate and he was trying to make it sound like he was giving us a discount. Sitka was a really neat little town and it would have been fun to go explore it longer. I couldn't get over how green it was there already, and warm. We all took jackets and not one of us ended up wearing one. It was such a huge switch from Fairbanks that was still covered in snow and we needed coats to go outside. We got to see the history museum, walk around downtown a little, and ate at a place called the Mean Queen that looked over the bay where we watched the boats fishing for herring.
Back on the ferry again we sat out on the upper deck for a long time watching all the amazing little islands go by. The view is the same yet different the whole time. No matter which way you look there are beautiful white snow capped mountains in the distance and green tree covered rolling islands up close. It left me in awe the whole time. The boys had a lot of fun playing outside and acting like the wind was blowing them away.
We think we saw some puffins, but not positive because they were too far away. We got to see some porpoise jumping out of the water which was really neat. One of the workers here said that last time they were in Sitka there were tons of whales, that would have been so neat to see.
Our next stop was in Petersburg, but it is in the middle of the night so we didn't see much there either. We had a very early morning stop in Wrangell next. I ended up waking up so I went to go see both. I didn't get off the ferry at all, but enjoyed seeing the beauty. It amazesd me and it was hard to pull myself away to go get some sleep.
I got to watch the sun rise as we left Wrangell and loved it even though I was a bit chilled out on the deck. I moved to the top one which had a covered area with heat lights and that helped.
We had a stop at Ketchikan and was the last one until we got to the final one at Bellingham, Washington. Ketchikan was fun, we had a little more time there to go explore which was nice. They didn't have a shuttle like Sitka, but there were taxis waiting for people when we got off. They would do a tour around downtown $30 for a half hour or $75 for an hour. We went with a meter ride to the a Totem Bight State Historical Park for $28. The driver told us on the way that there is a bus route($2 per adult, kids 11 and under free)that runs every hour with stops at the ferry and the park. We spent about 45 min wandering around seeing the magnificent totems, a large community house, the eerie and beautiful moss covered trees, and playing by the water before catching the $4 ride back to the ferry. It was so neat and I wished we had more time to enjoy it. The boys were not very excited when we first got there because when we said park they thought we were going to a playground. It didn't take too long before they were happy running around playing. They did not seem to care at all about the totems which surprised me. They did have fun going in and out of the building through the huge totem, but then spent the rest of the time playing at the waters edge. They were just happy I think to be able to run around; running on the ship is not allowed.
Cruising on the ship again we were informed shortly after leaving Ketchikan that we would be going out into the open waters and things might get a bit more choppy out there. And they did, lol. It was exciting walking around the ferry as we rolled around from the bigger waves. It was not bad at all really and thankfully no one got sick. There were a few times we felt like we were walking sideways down the hallways, but it didn't last too long. Soon we were back in the calmer waters amongst the many islands and were now in Canadian waters.
It was outstanding watching our journey that night and following morning. The ferry was always headed towards land, looking like we would run right into it. We would get closer and then you could see it was an island and there was a passage to take.
We spent that day watching for whales, but sadly not seeing any. We kept seeing what we started to call "not whales", logs or buoys in the distance that made us think for a second it was a whale. We did see a few more porpoise, though. When we were not whale watching we were playing games, working on puzzles, playing with friends, and getting some laundry done. Yes, they had a laundry room on board.
Brian also talked to the purser, officer who is in charge of accounts, and he worked it out to take us up to the bridge. It was a fantastic experience! They were super nice and let us sit in the captains chair and "steer" the ship; it was on auto pilot so we could actually move the wheel around without doing anything to the course of the ship. They showed us the radar and the maps they use to navigate and talked to us about their jobs. They also gave the boys cookies and some water (Liam and Aiden were suddenly super thirsty once we got up there and could only think of water and leaving to go get water instead of enjoying the neat opportunity, silly boys.) They let us go out on the highest deck that is just for the crew and the views were amazing up there! We got to see them in action when they had to go off auto pilot and maneuver around some big logs in the way. They told us we would be going through an area soon that typically has a lot of sea life. So, we were crossing our fingers as we thanked them and left.
Sadly, we had no luck seeing any whales. We did see one sea lion hanging out on some rocks at least.
We went for the nice restaurant for our final meal on board the ferry. The food presentation was great, the flavor was, sadly, lacking. The boys did enjoy the cheeseburgers, which were exactly like the ones we got at the cafe the first night on board just on a nice plate instead of a paper one. The view was spectacular outside the giant windows. There was an amazing orange colored moon out that was huge! It was so gorgeous it even had all the staff out taking pictures of it.
Sleep was not great at all that last night as we kept waking up worried we wouldn't get up in time to leave. This was especially stressing me since we were first in line to exit the ferry. Every time I woke up it was obvious we were coming into civilization again. Looking out the window instead of just looming island hills, moonlit tree tops, and the occasional blinking lighthouse there were always house lights dotting the beach and hill sides.
Thankfully, we had no problem getting up and to the car on time to drive off. We were all up for awhile and watched them dock. It was exciting watching them do it this time, as they had to back in. We didn't get to watch it completely though as we had to get to the truck and be ready to drive off when they told us to.
And so, our ferry adventure had come to an end. We loved it! Thankfully, we didn't have any issues with seasickness. The boys didn't even seem to notice the movement at all. We were all a bit surprised we had to try to get our land legs again. It was harder to get used to walking on land than it was to walking on the ferry. We felt like we were rocking a bit for about a day.
We drove to the Naval Air Station on Whidbey Island to stay at their campground for about a week. The cell service was horrible there which was annoying because I had thought once we were on land it would be fine. The campground was fantastic though, right by the water. There were beautiful trails to go on in green green forests and of course the beaches. There was tons of drift wood along the beach and it wasn't just small limbs, there were huge trees. The boys loved playing around them and somehow managed to make a teeter totter from some.
Driving around base we were seeing lots of trailers and signs that did not seem to belong or make sense to us. We learned that they were filming Top Gun 2 on the base. All the trailers were for their equipment and sleeping and signs were directing the people to the set. The base theatre did a special showing of Top Gun 1 while we were there. The director and four of the main stars for Top Gun 2 came to talk to everyone before the show and answer questions. They would not answer Brian's about what their call signs were though, said they were not a liberty to do that. We had hoped maybe Tom Cruise would make an appearance, but he didn't. Later, we heard from folks around base that he was actually a pretty big jerk who acted like he was better than everyone and that his acting was far more important than their job to keep our country safe. We heard from one person that he had refused to meet with or talk to anybody and had it announced to all the military there that he was not to be approached or spoken to, ever.
We enjoyed our stay on Whidbey Island, the boys even played in the water which had folks there thinking they were nuts. Hey when you have been living in freezing temps for months it's not as cold to you. We are off to other adventures now!
Pictures of the journey from the start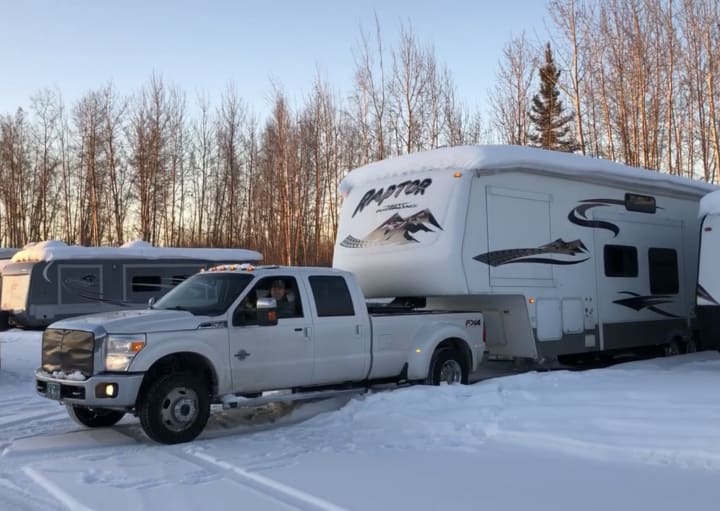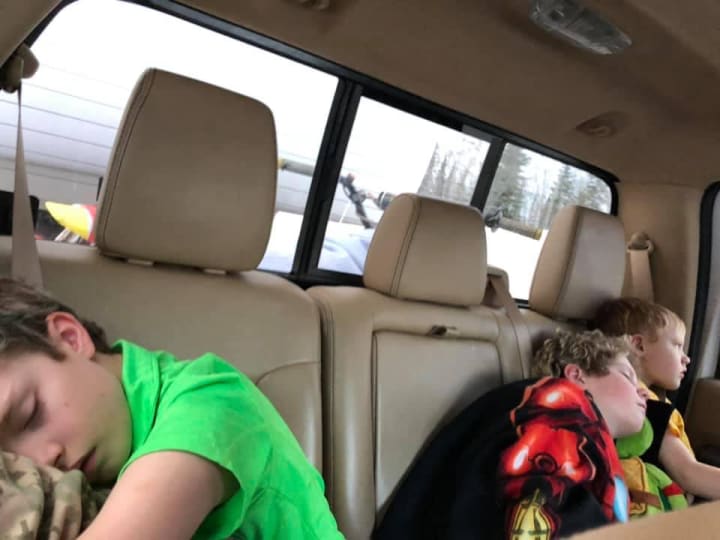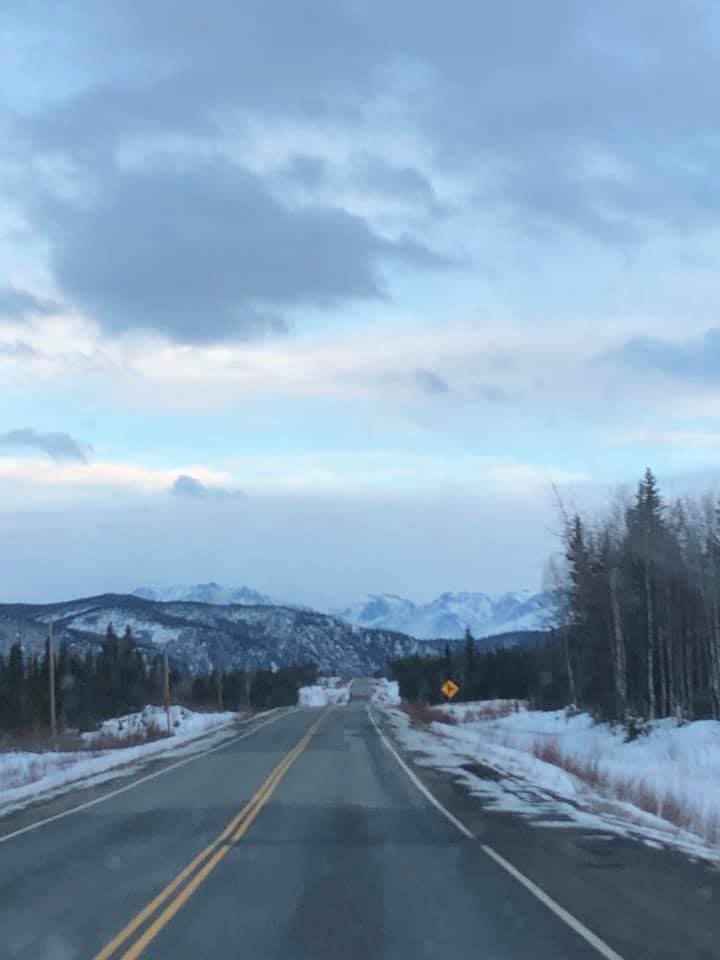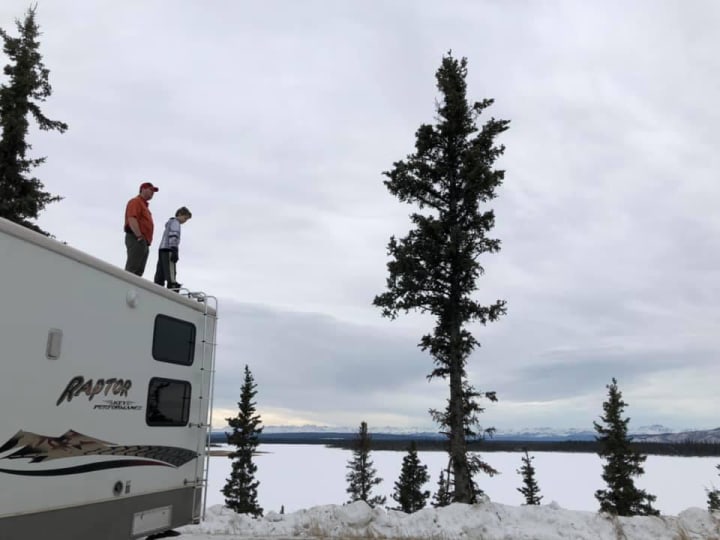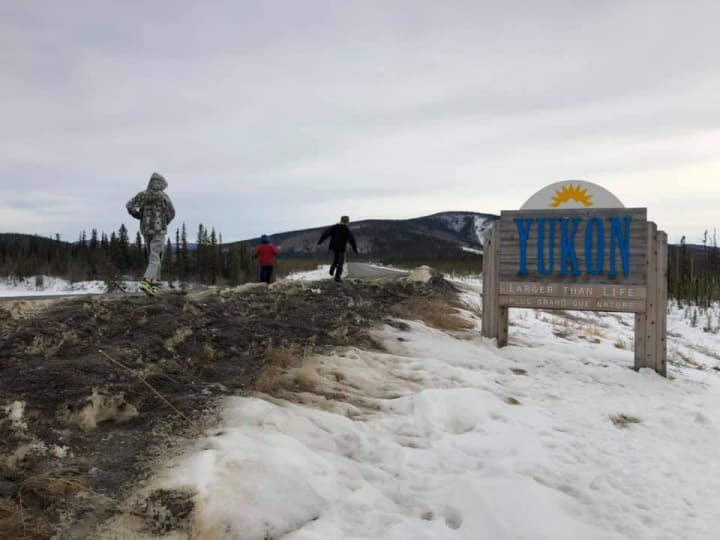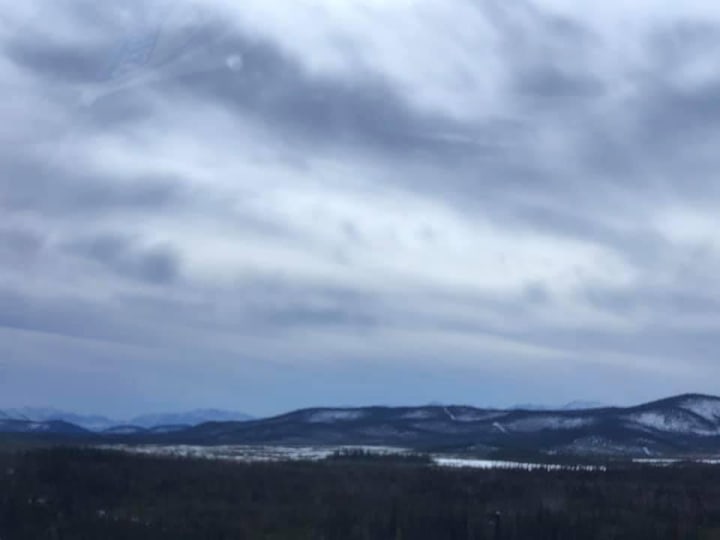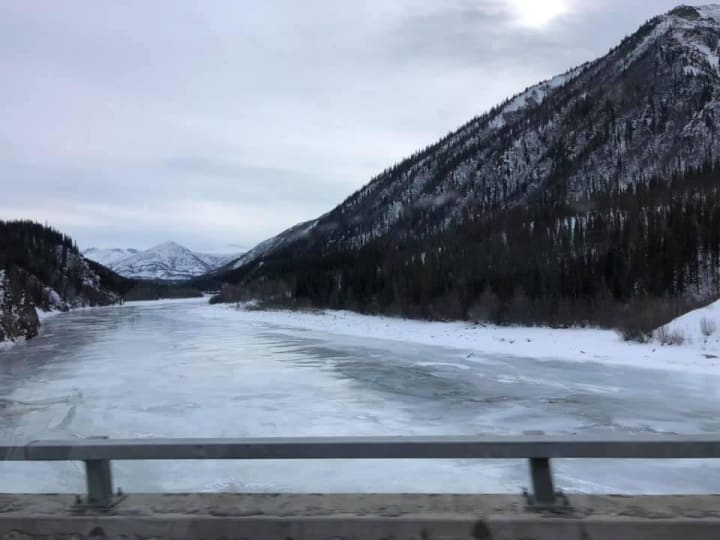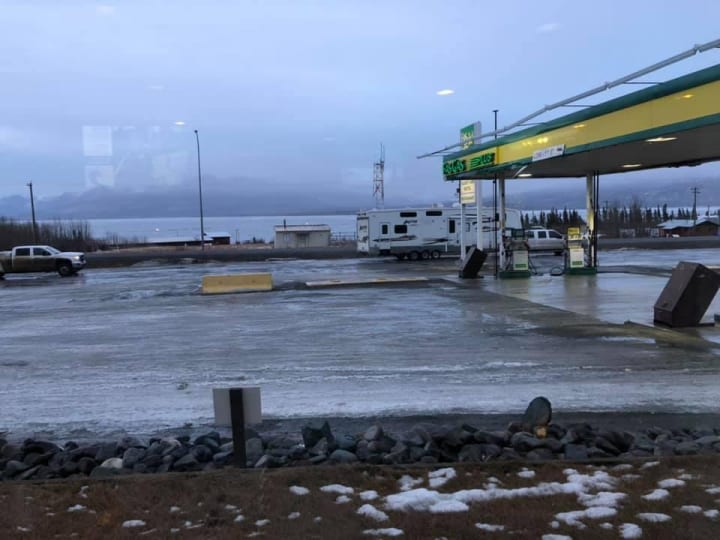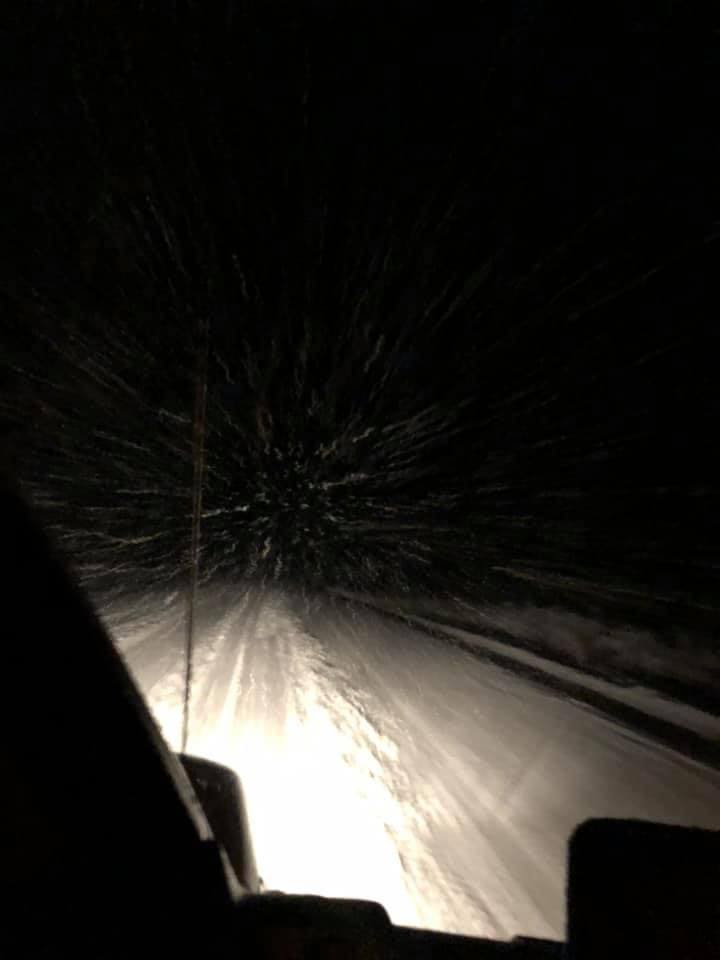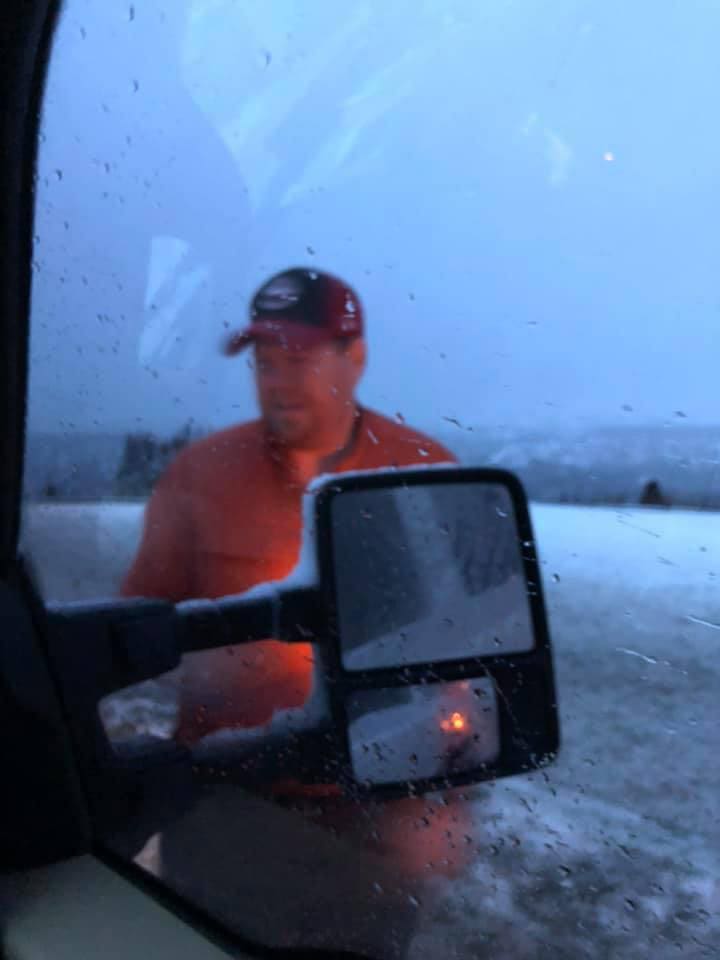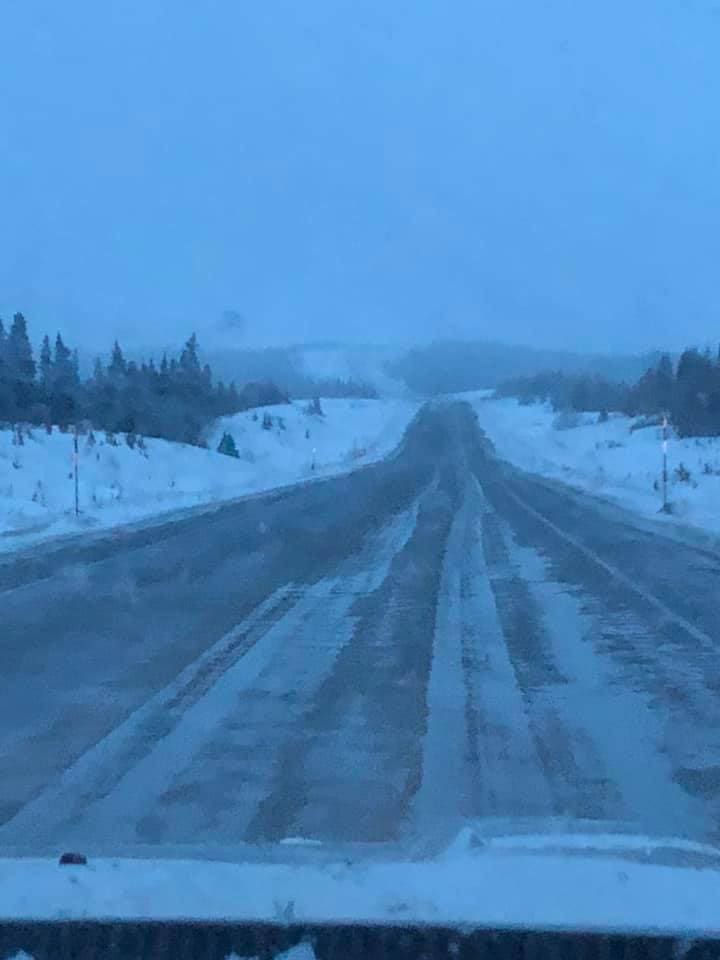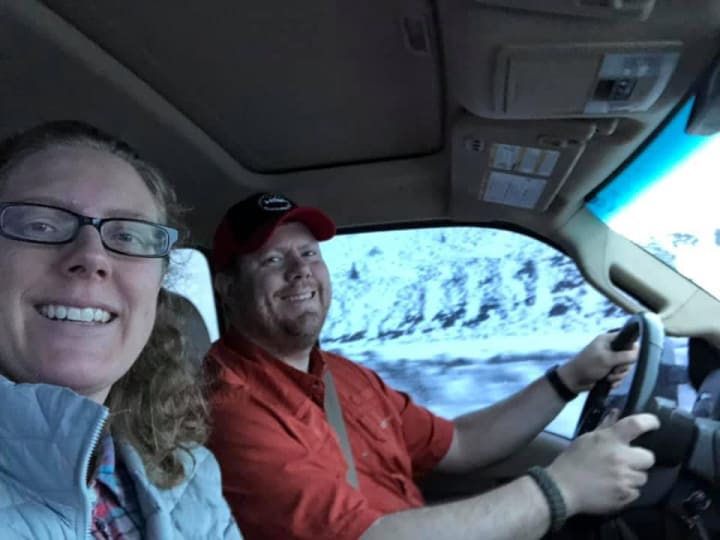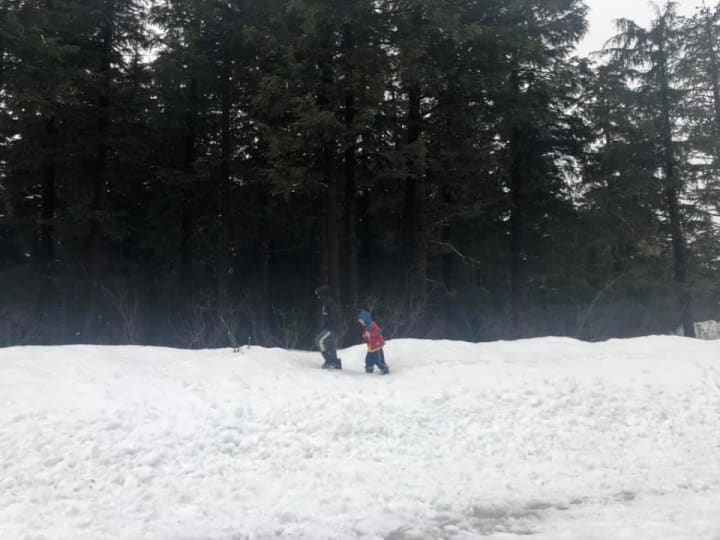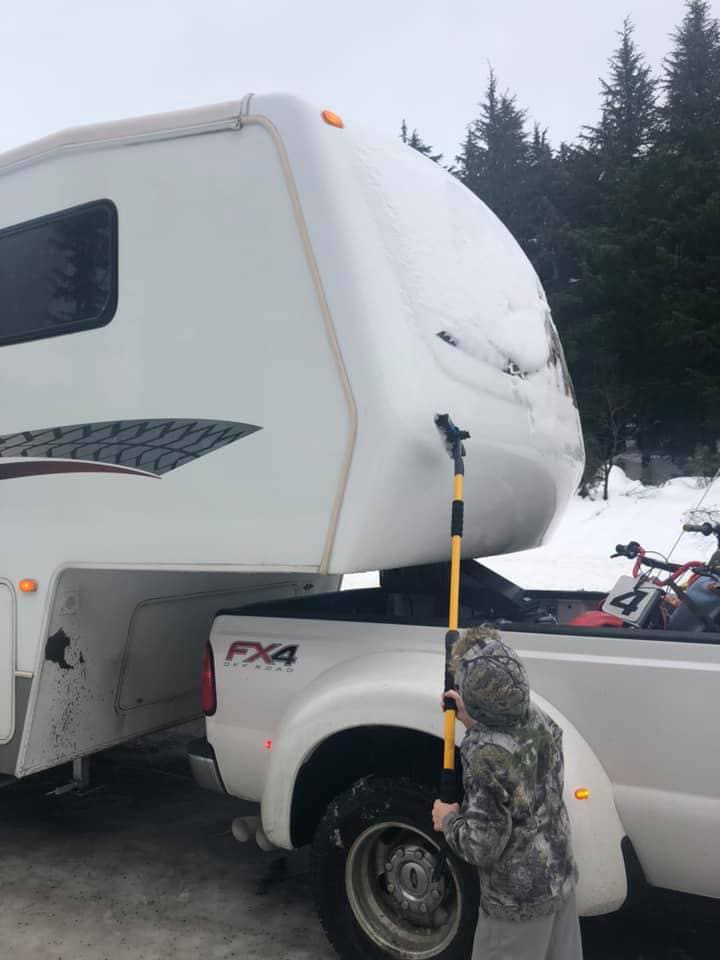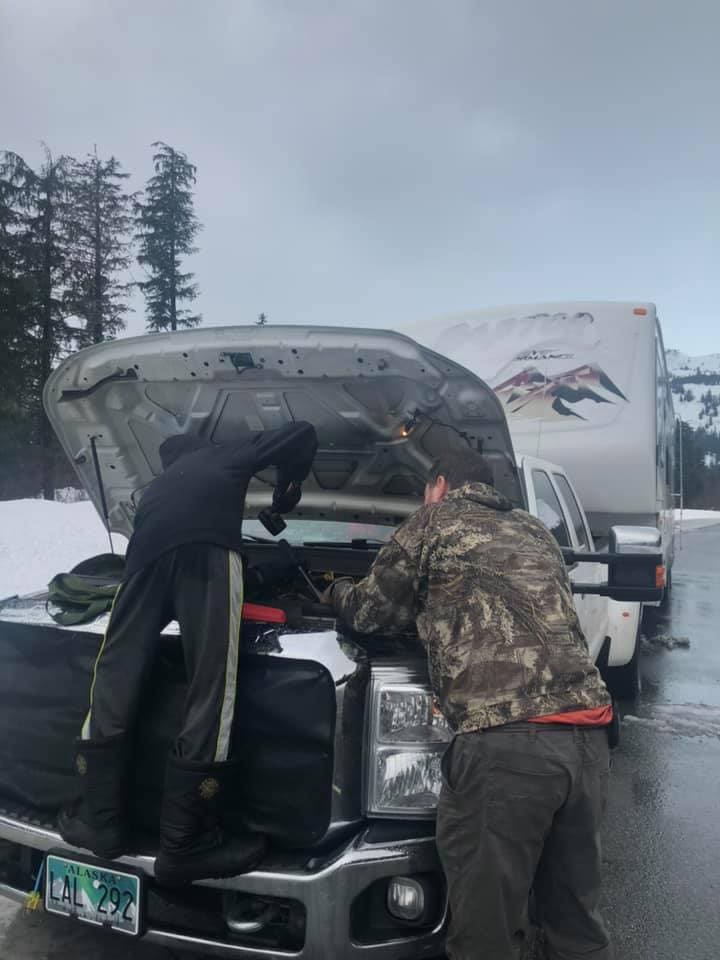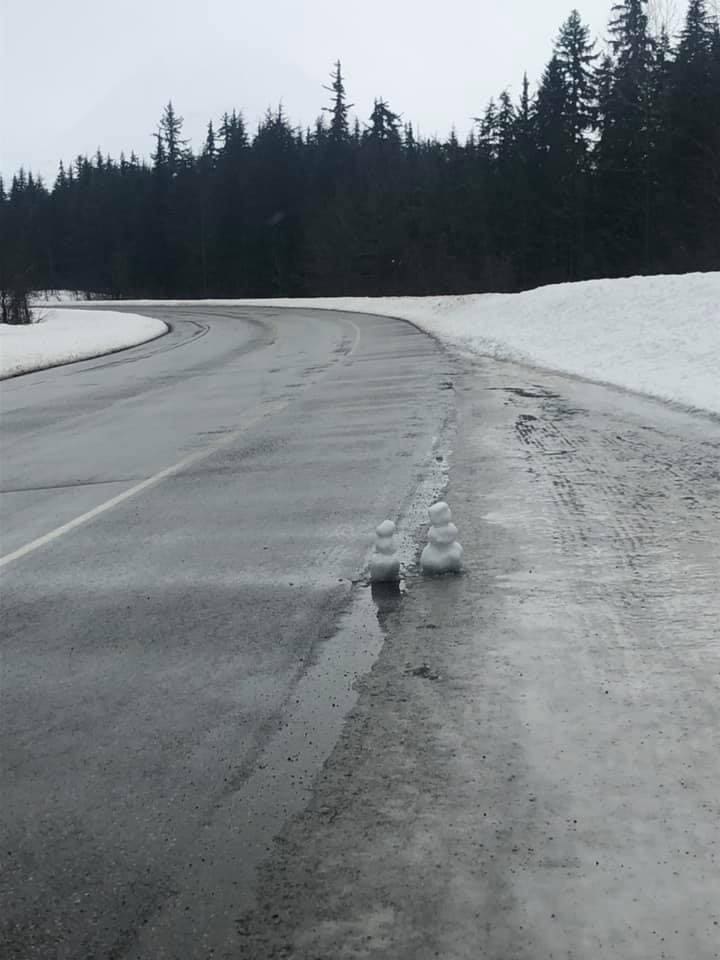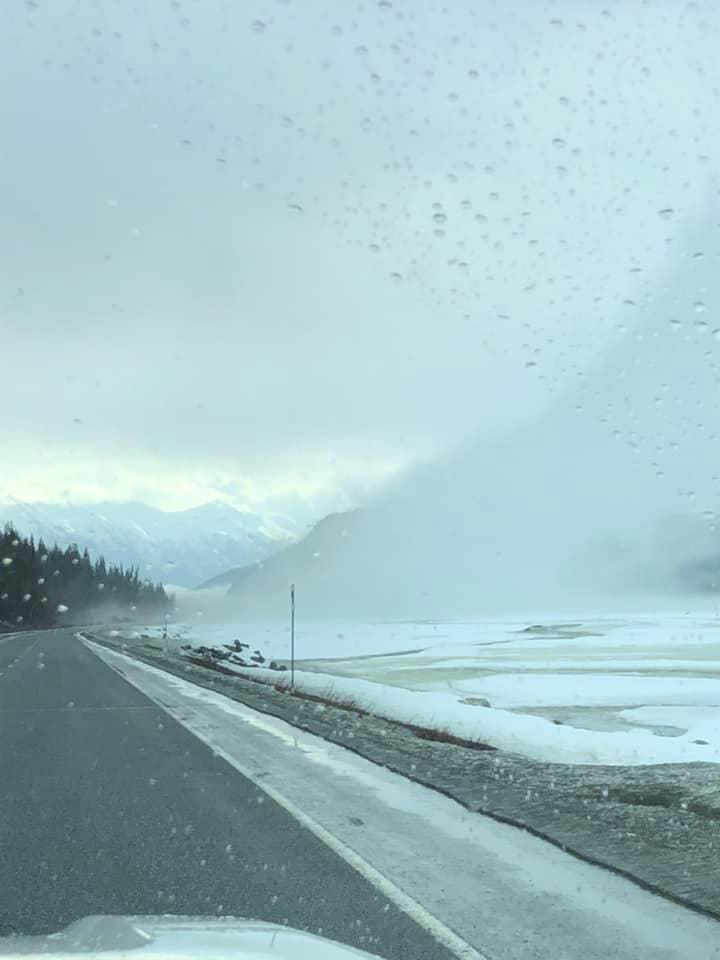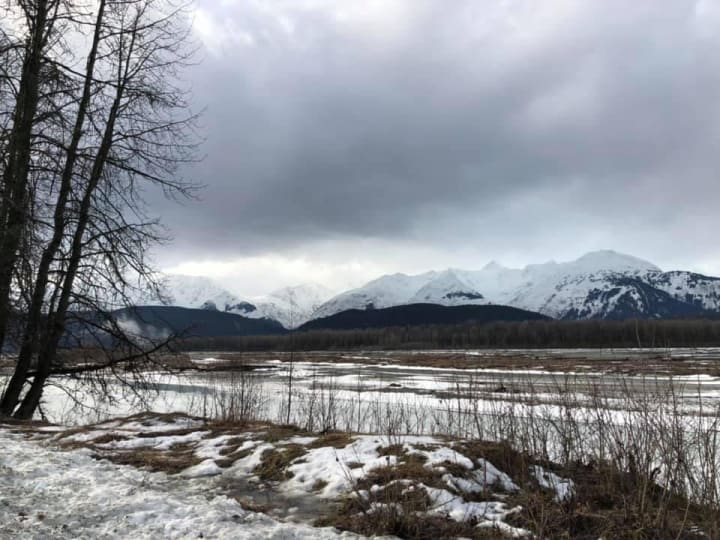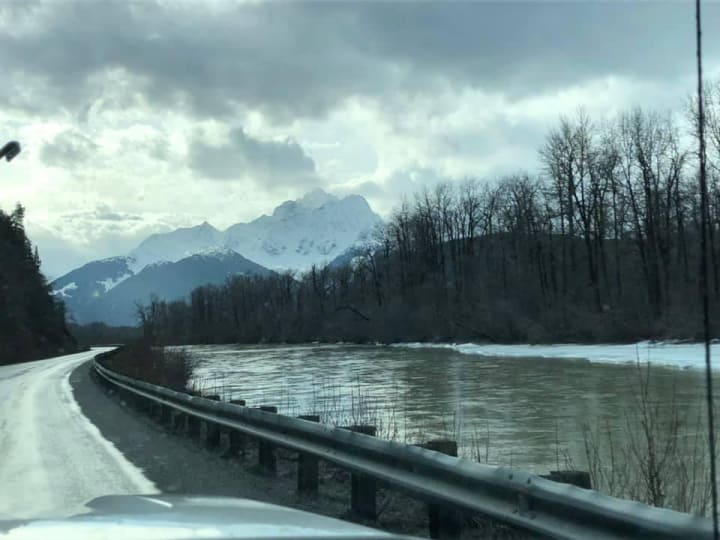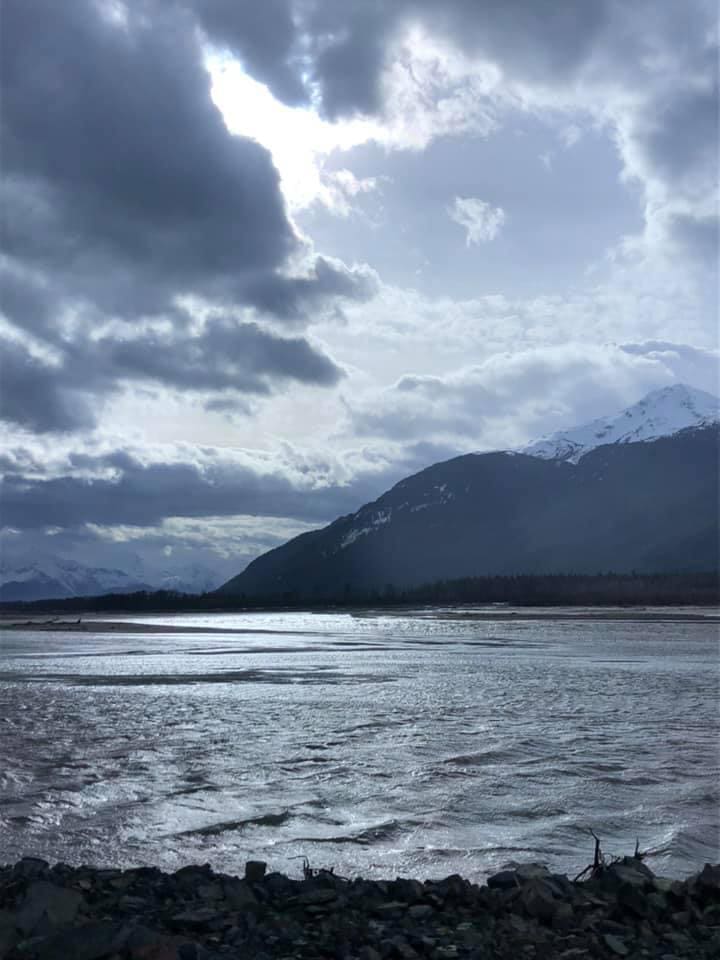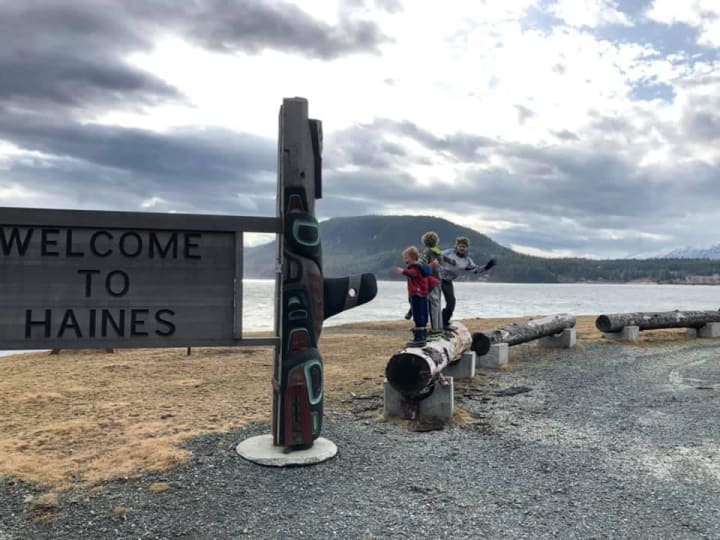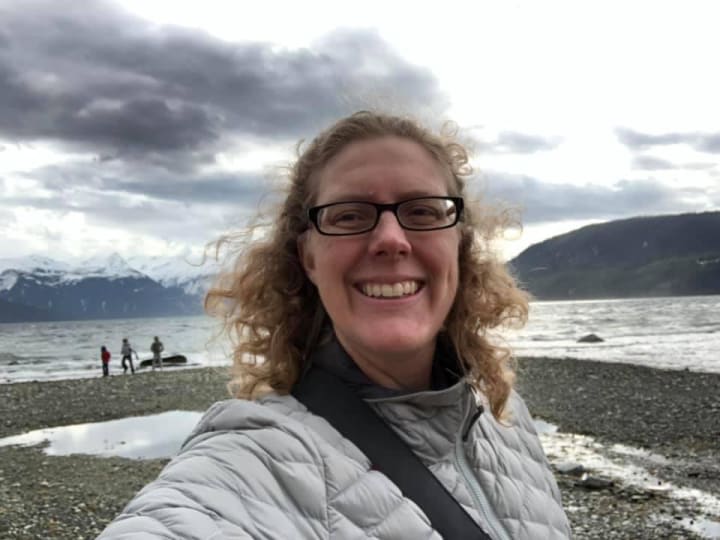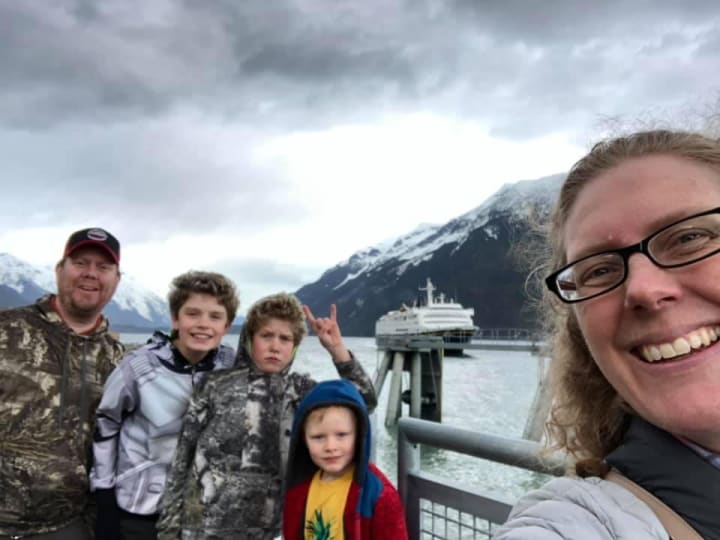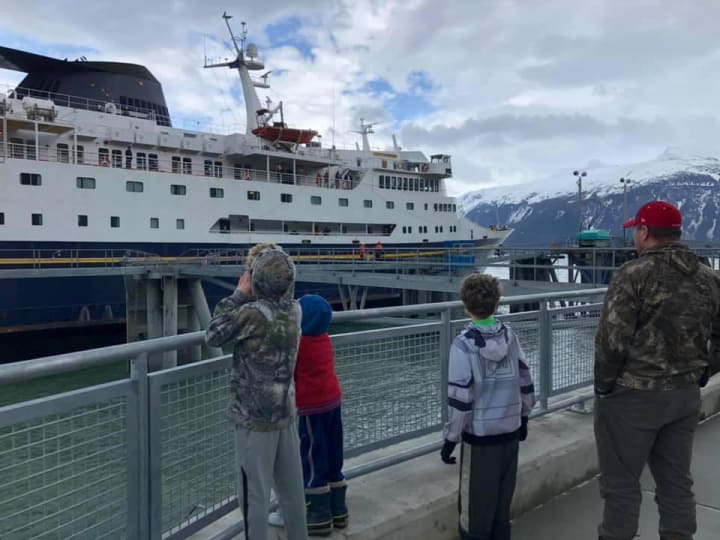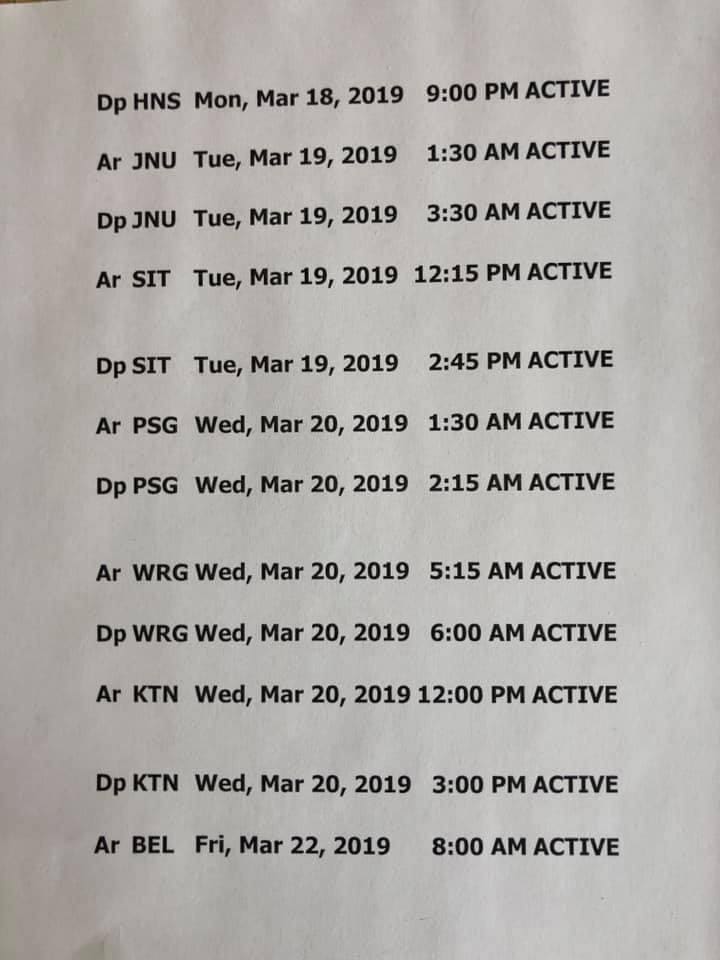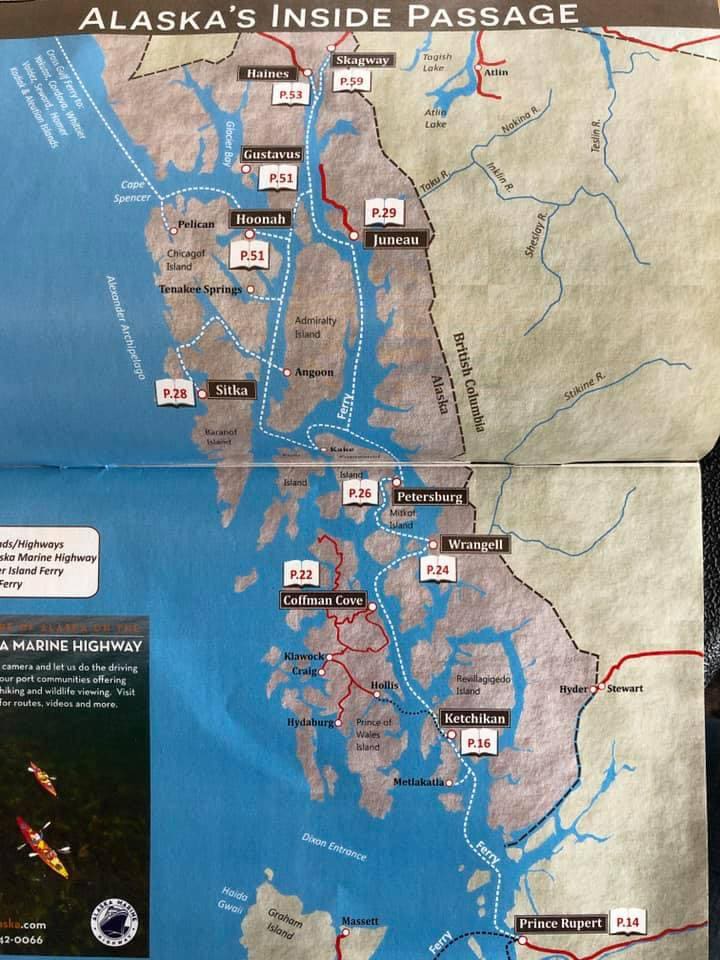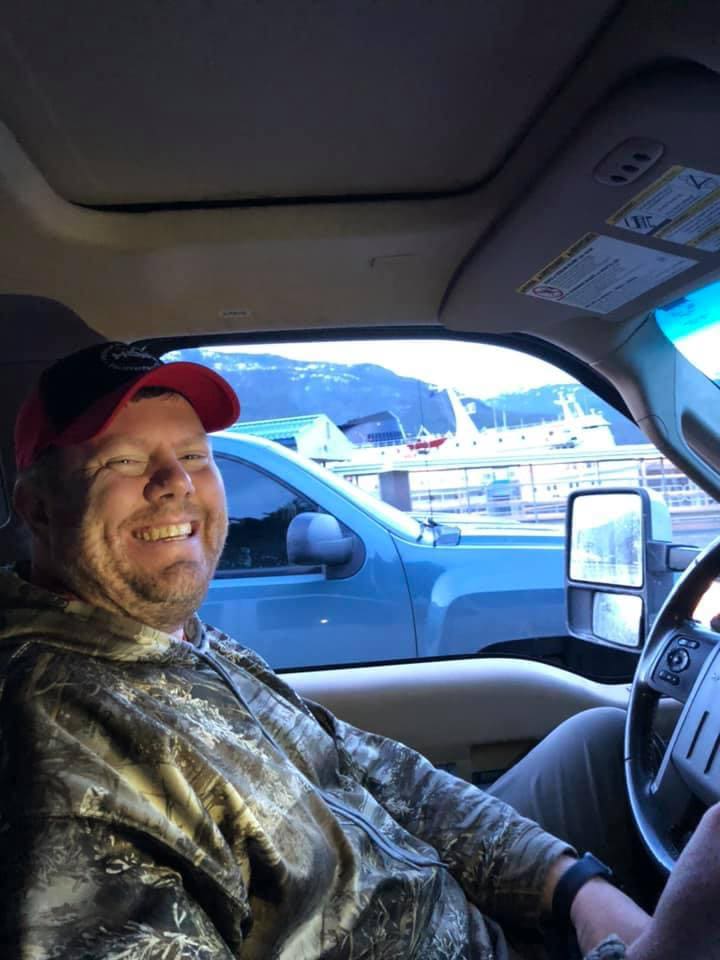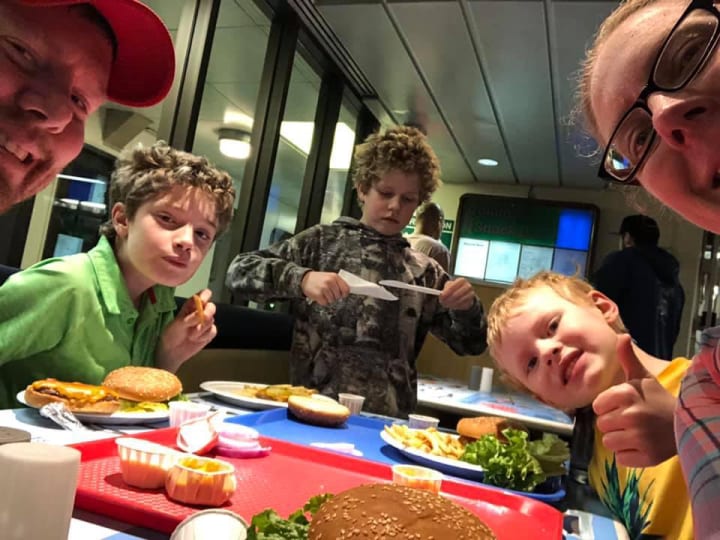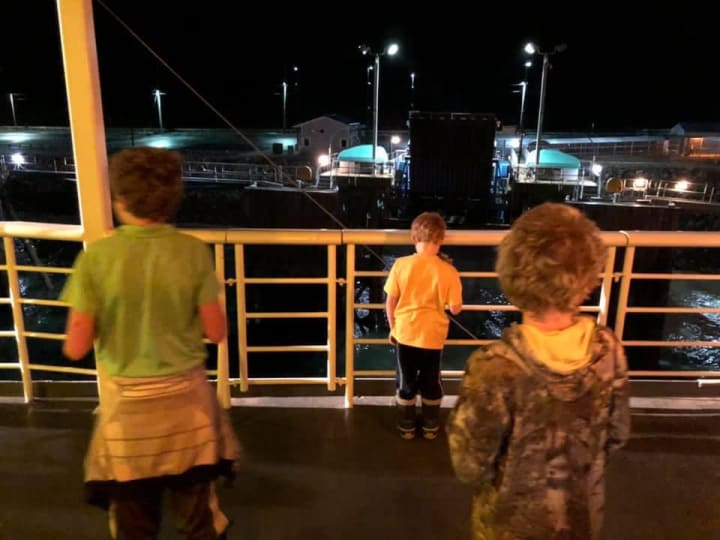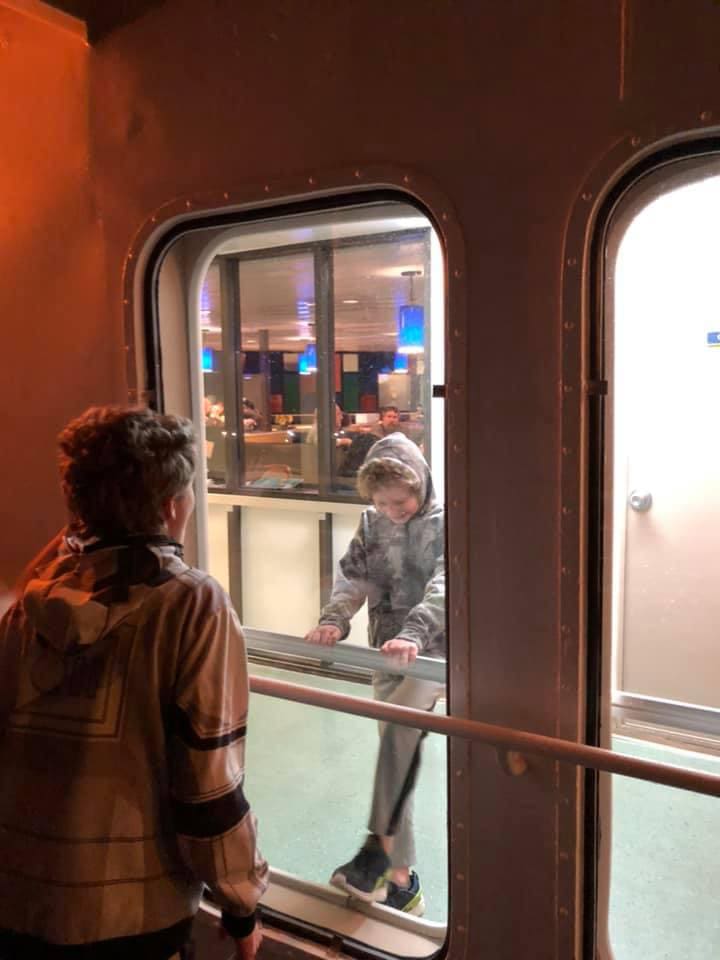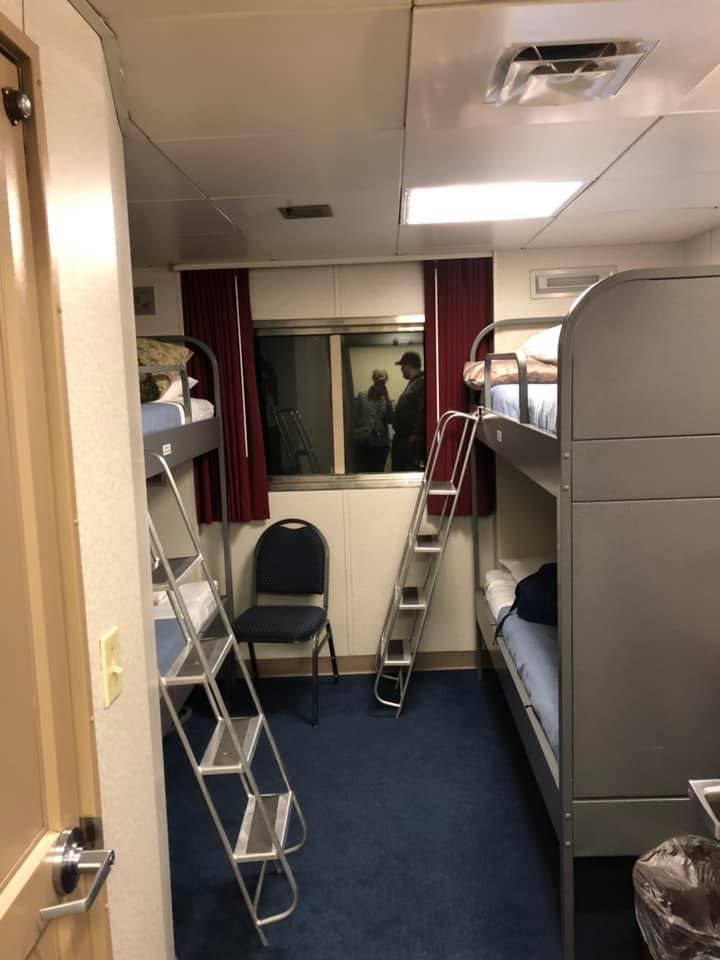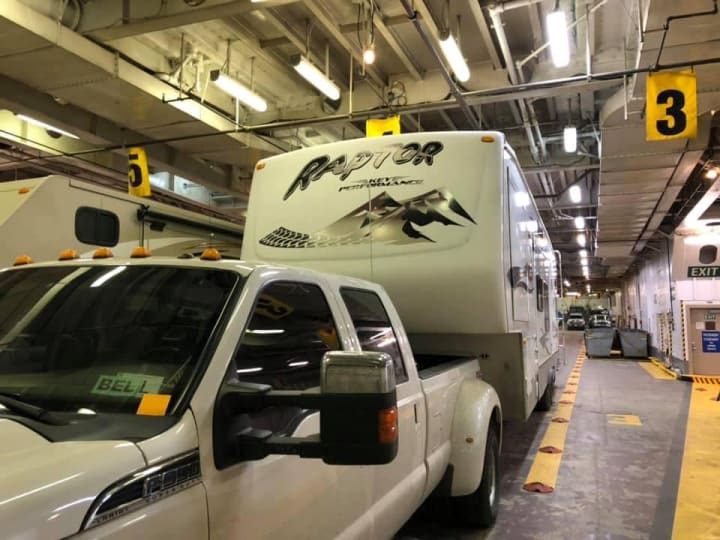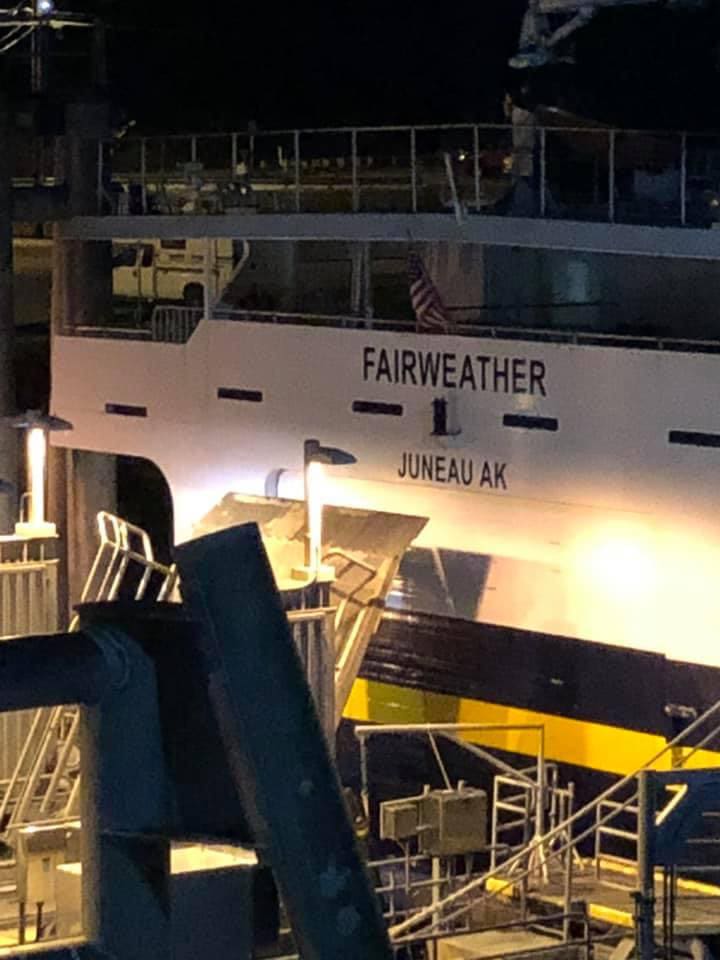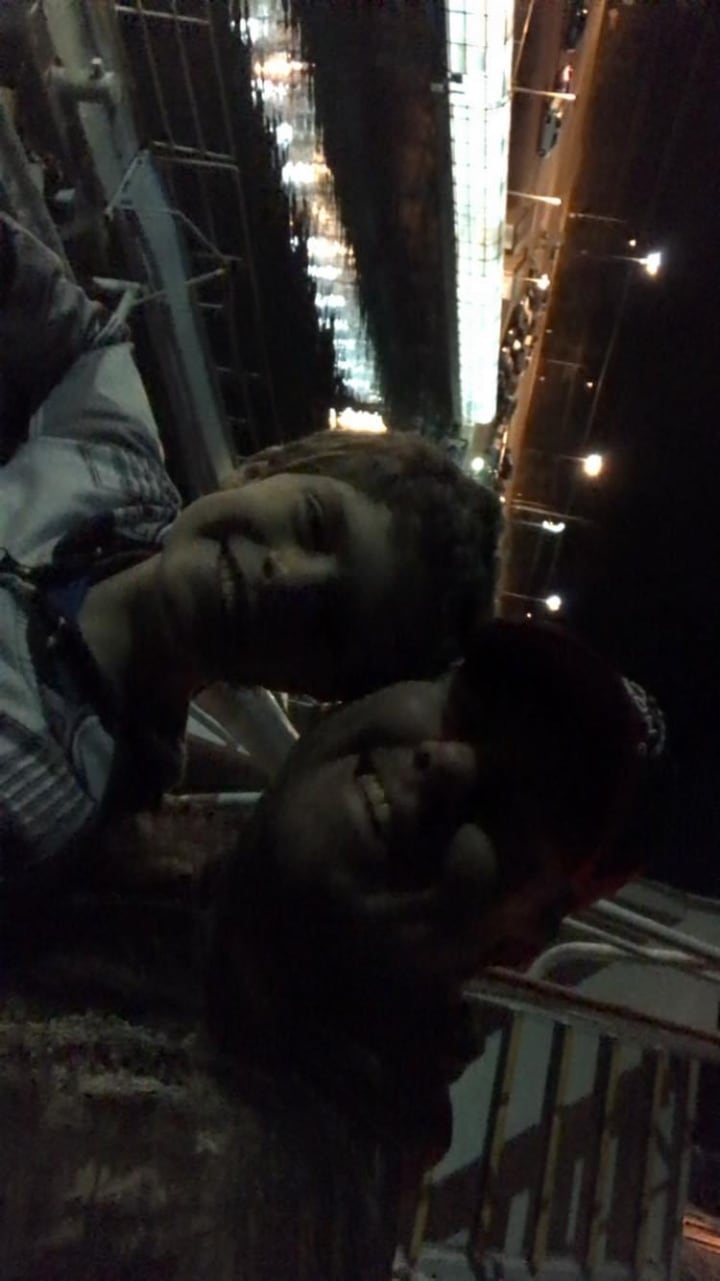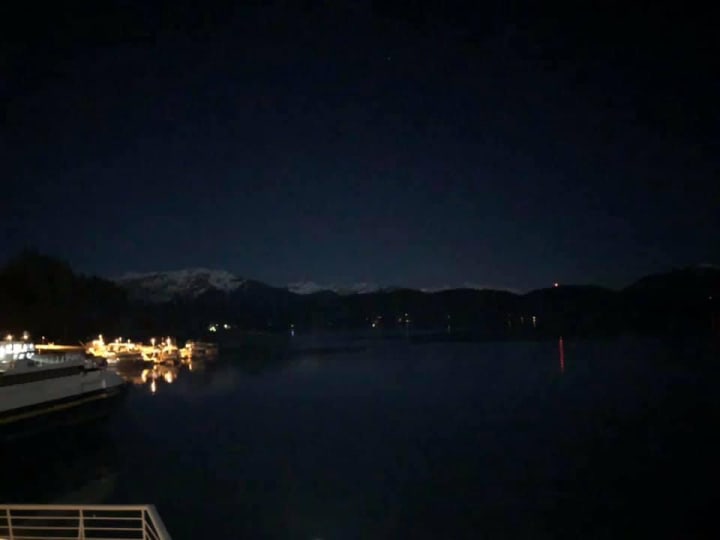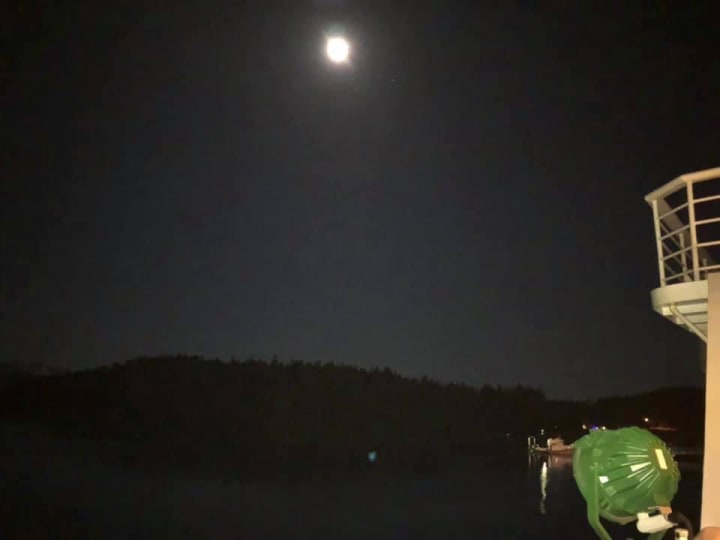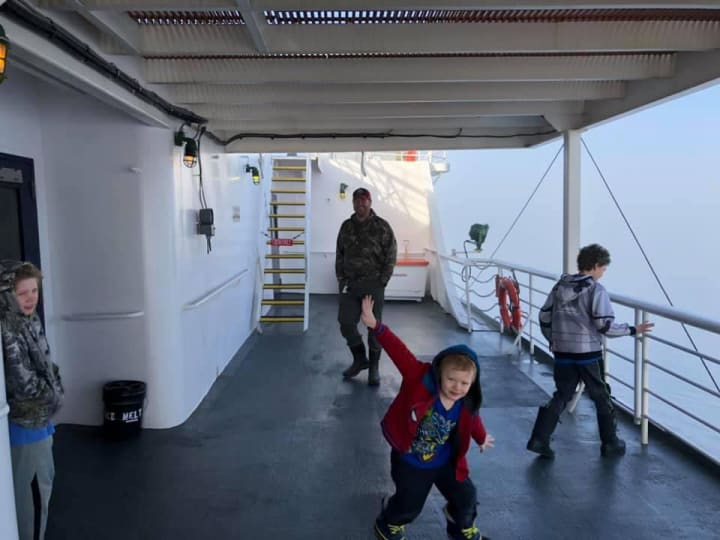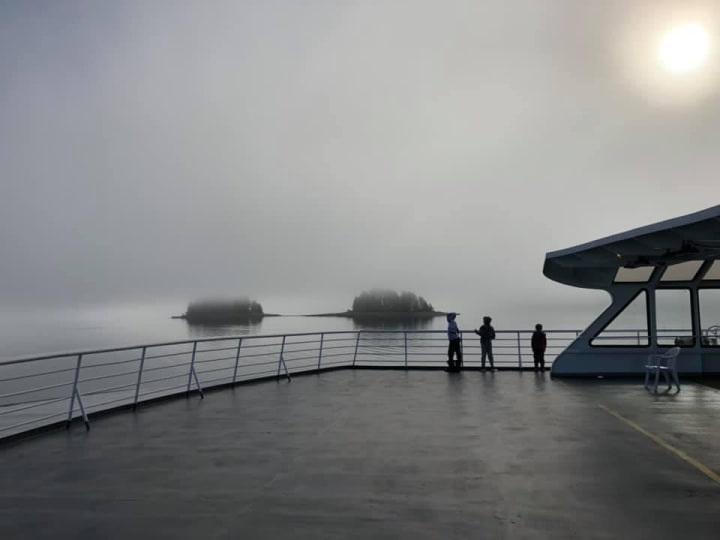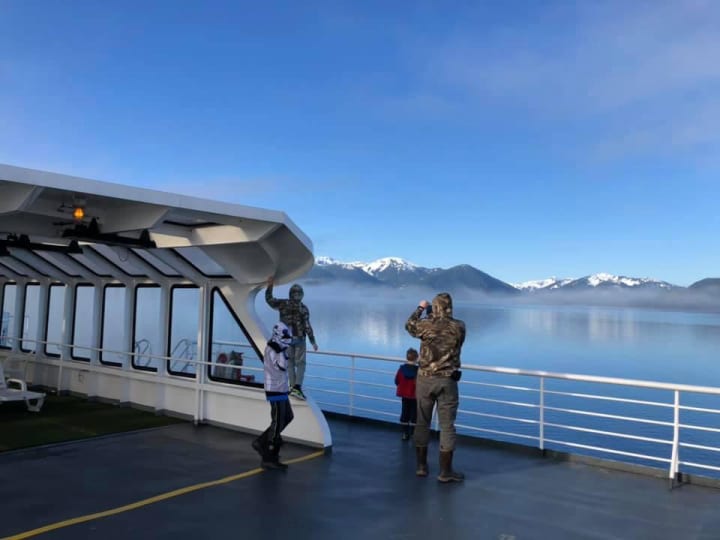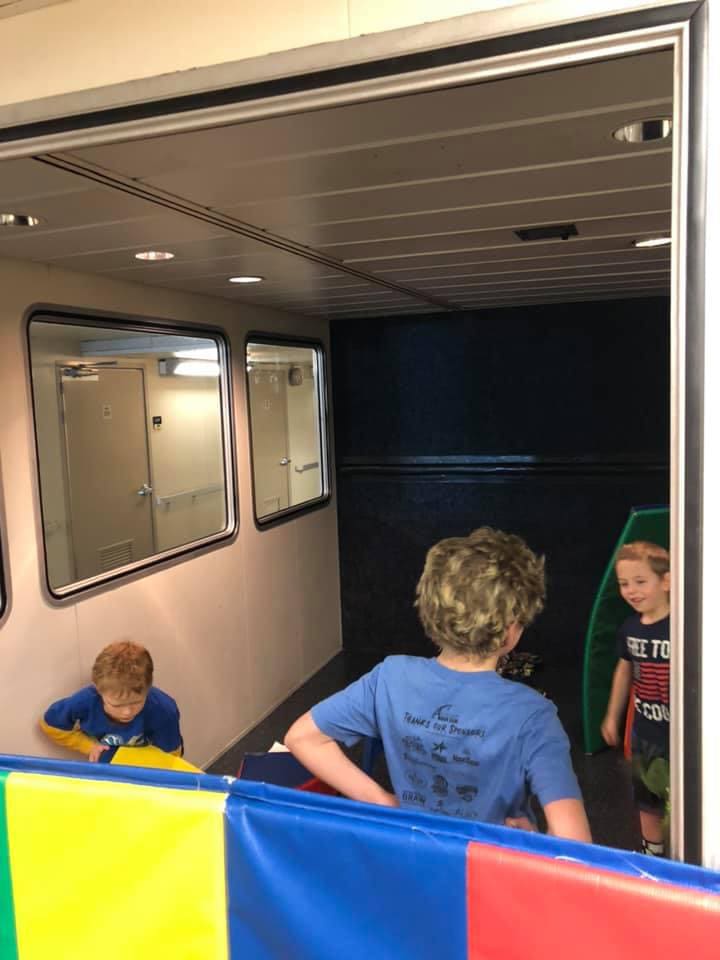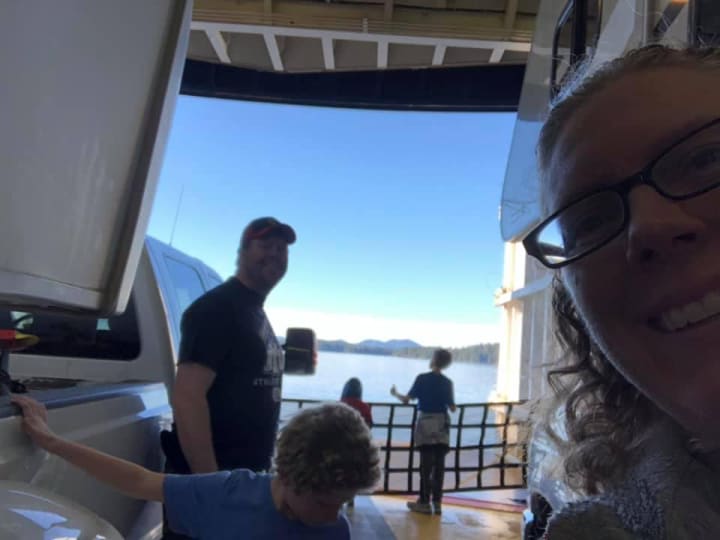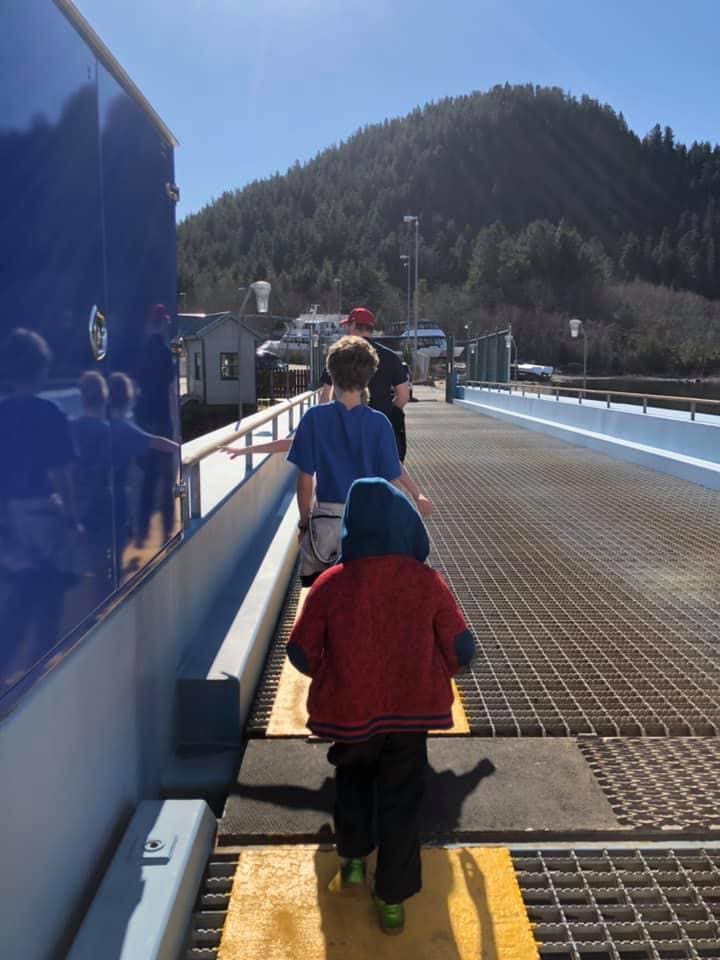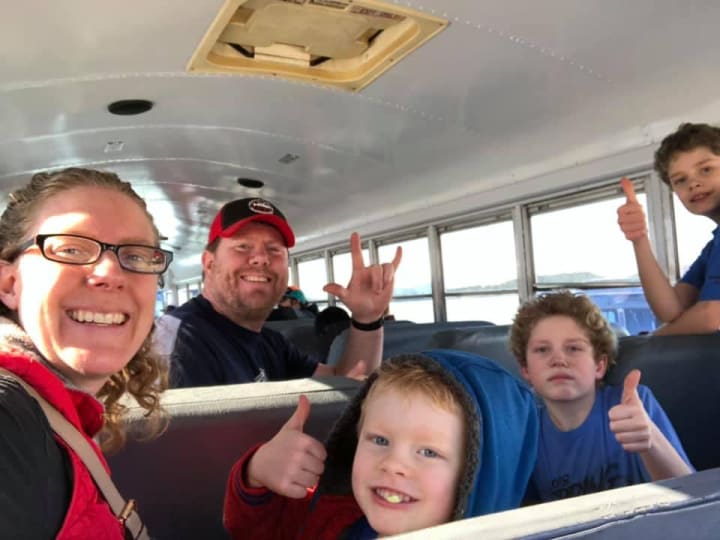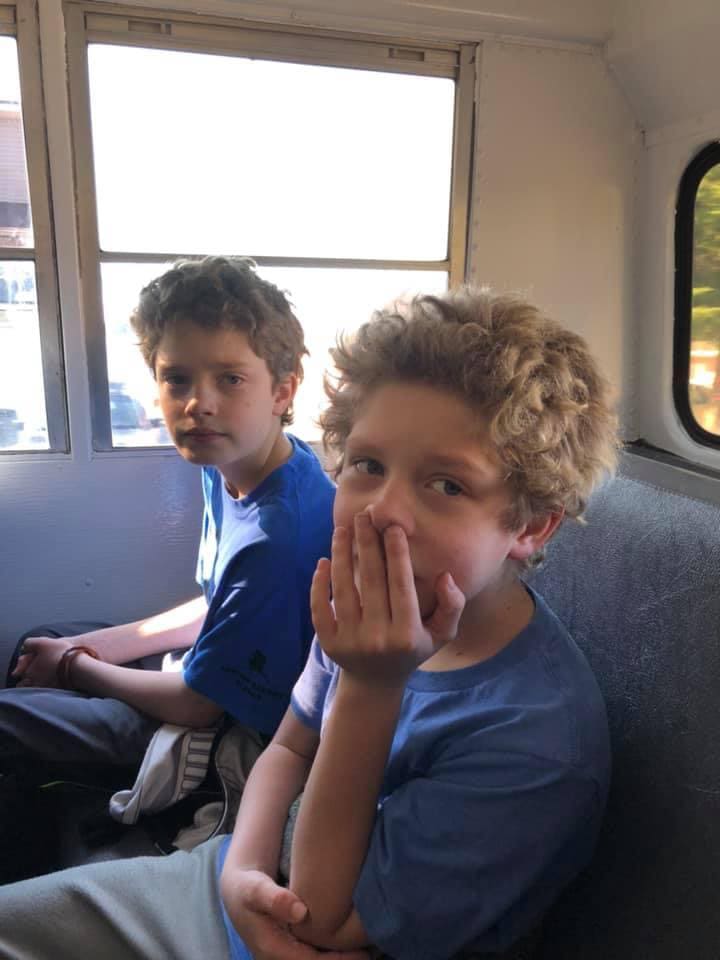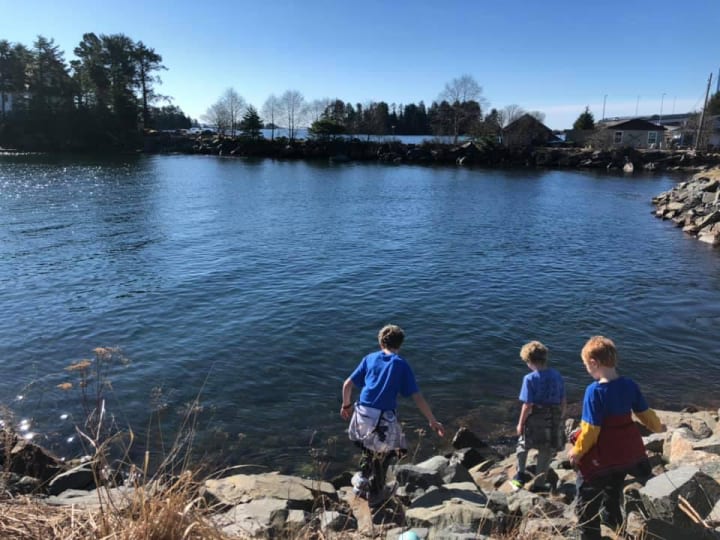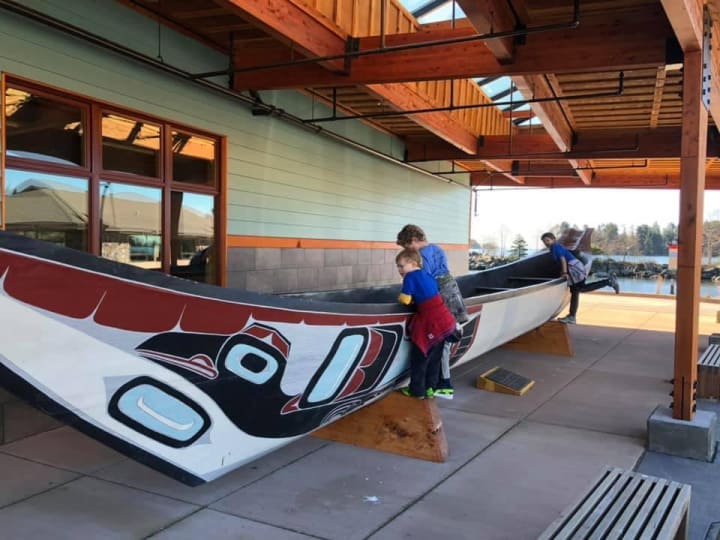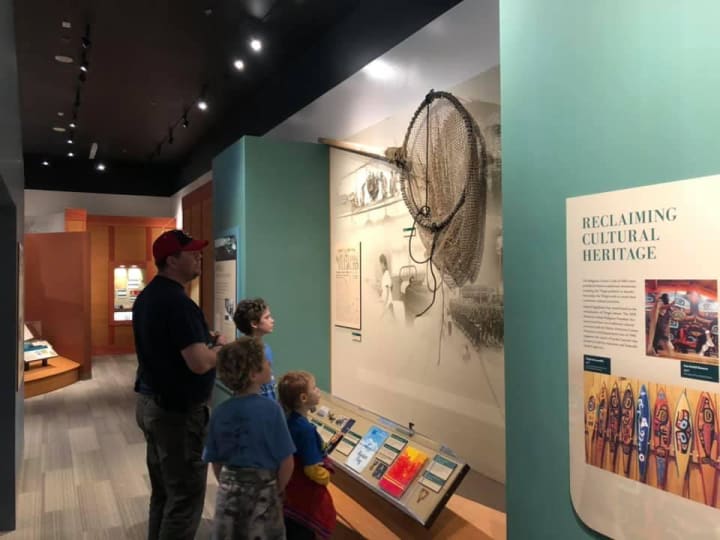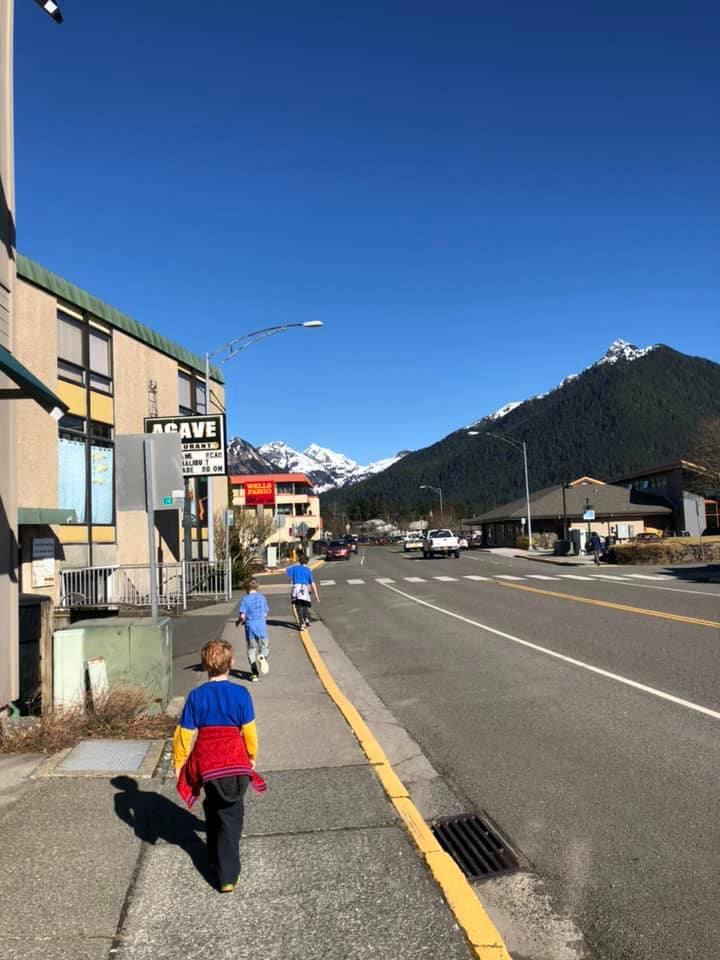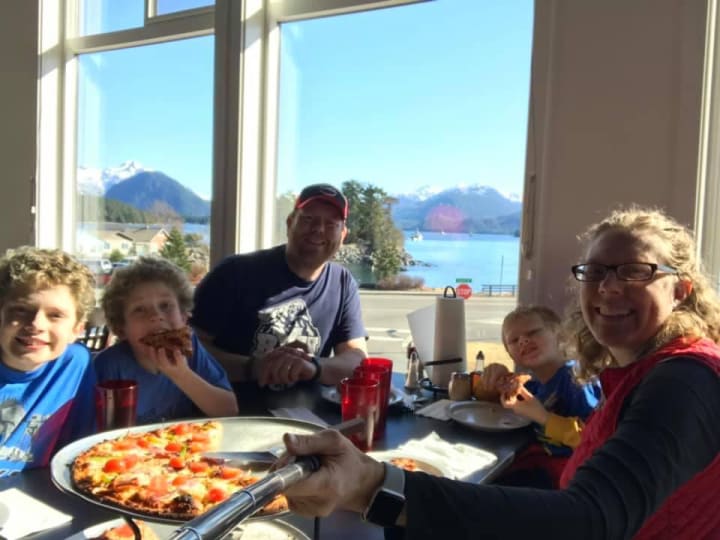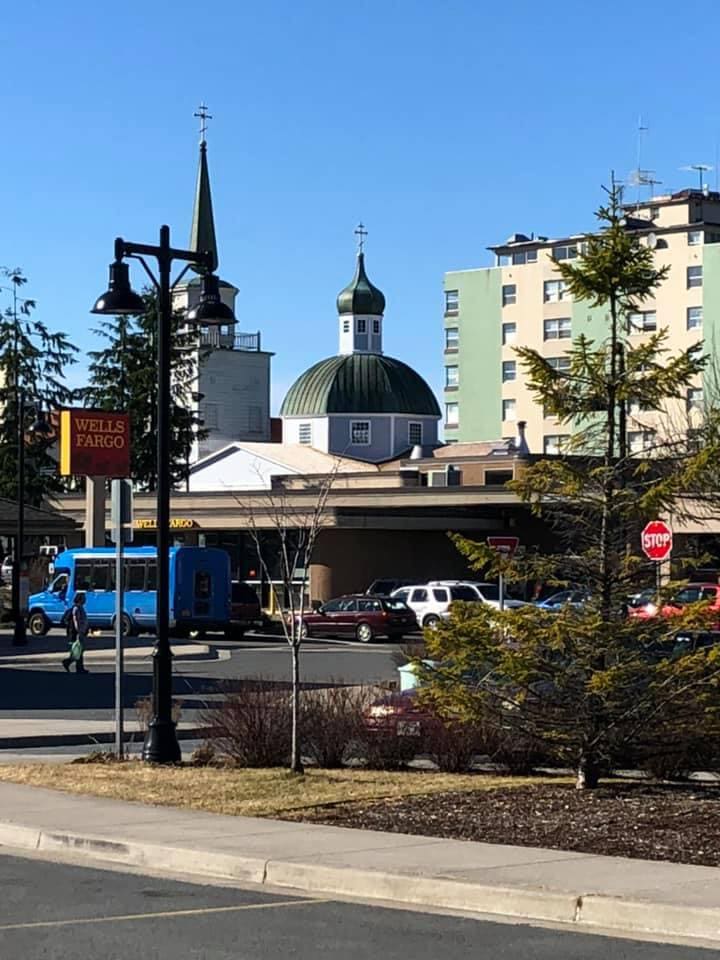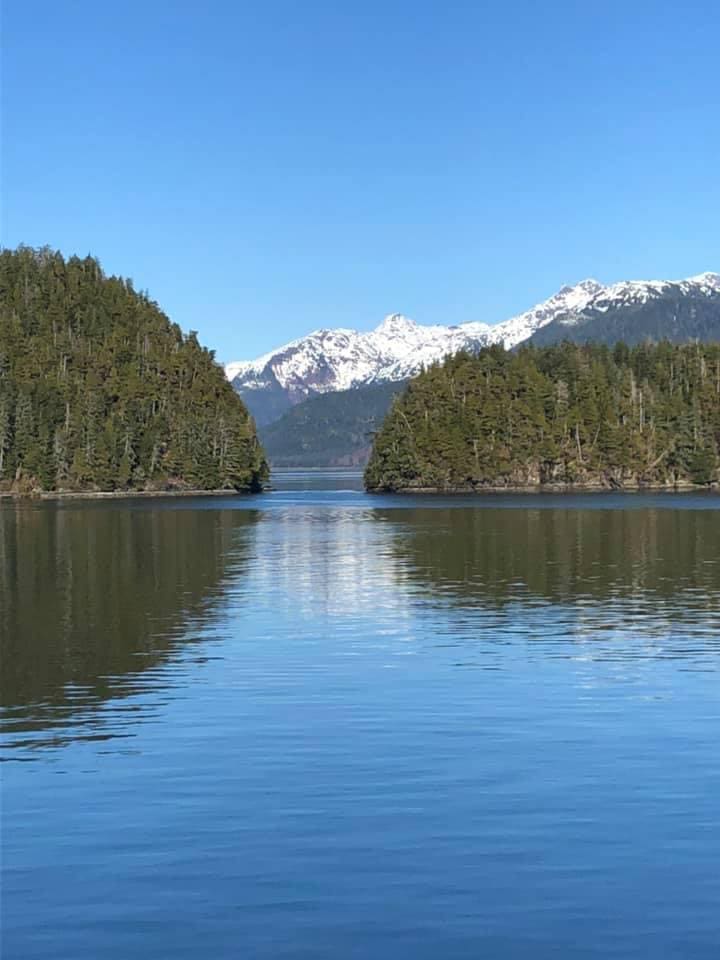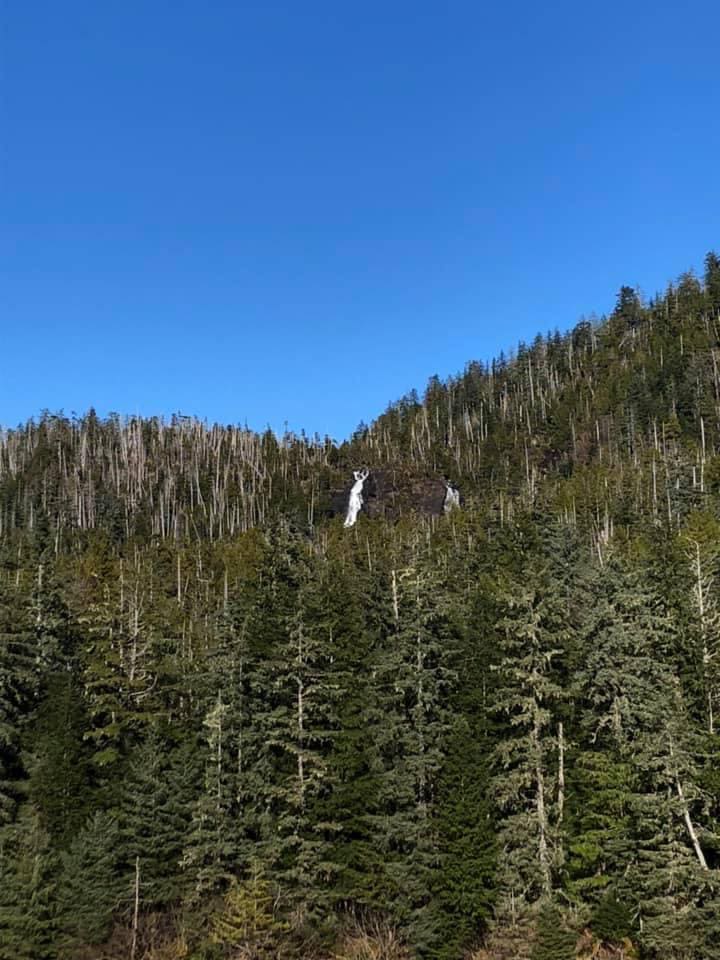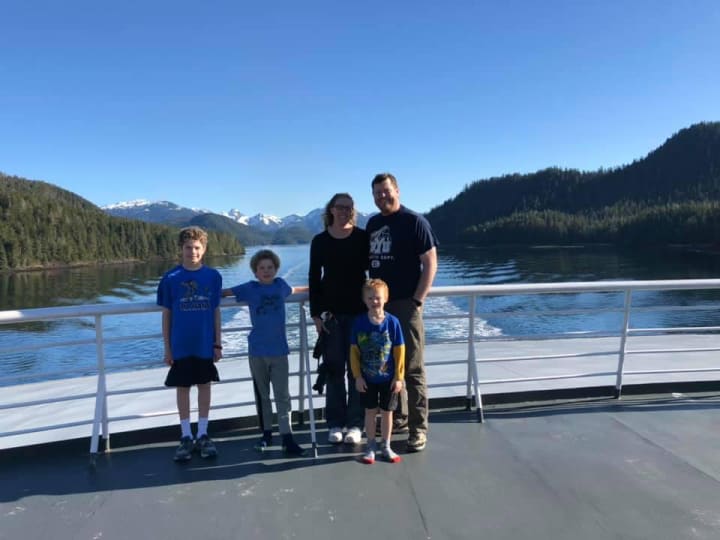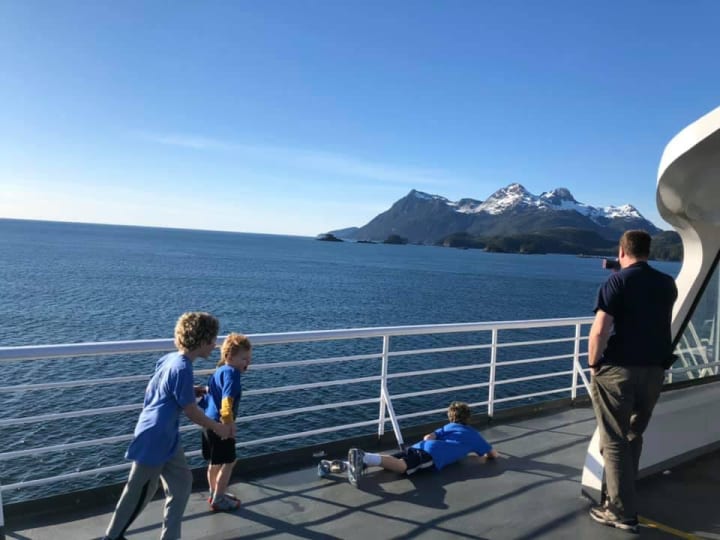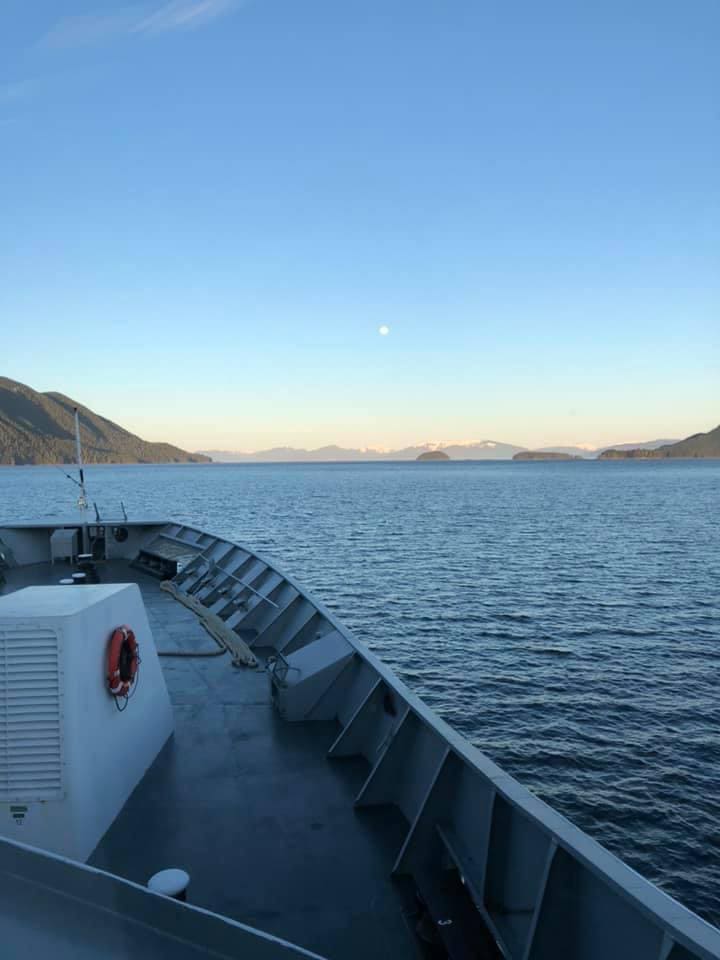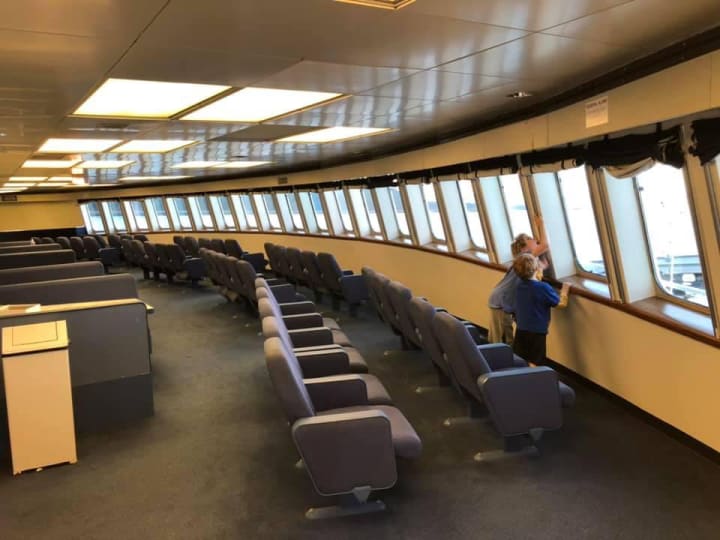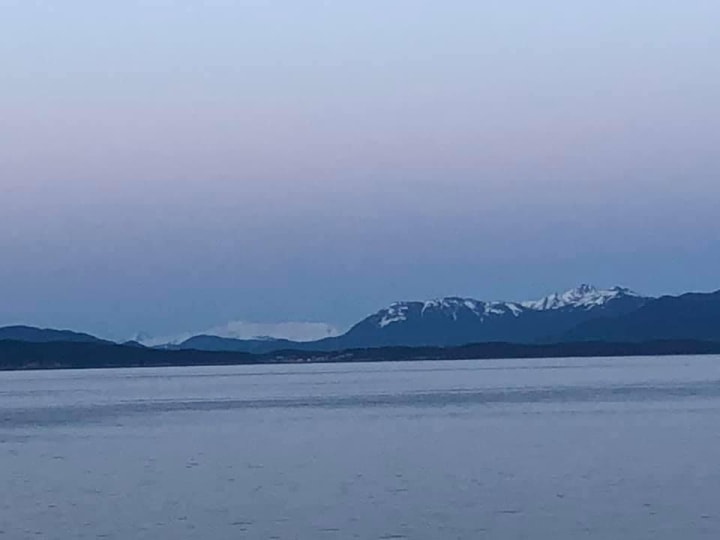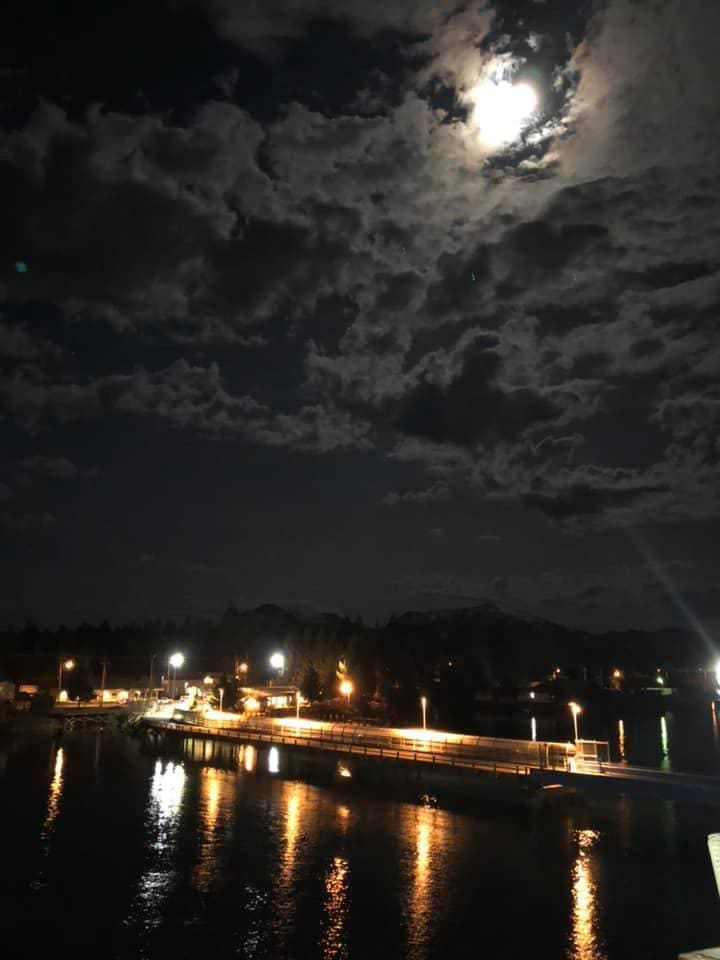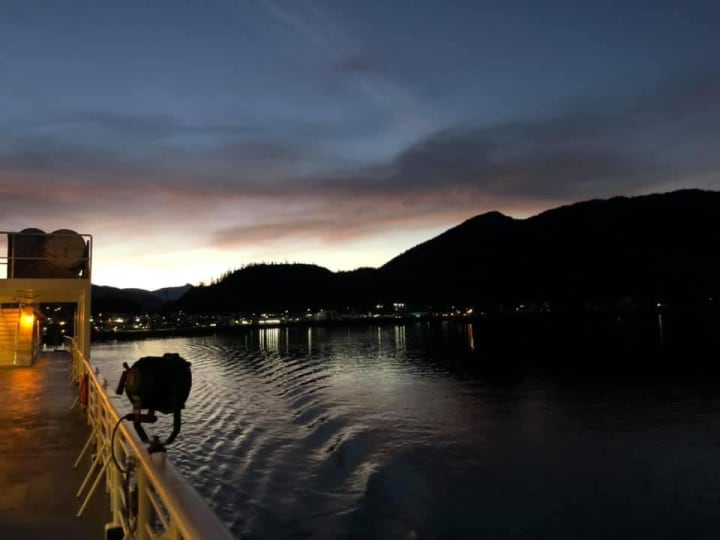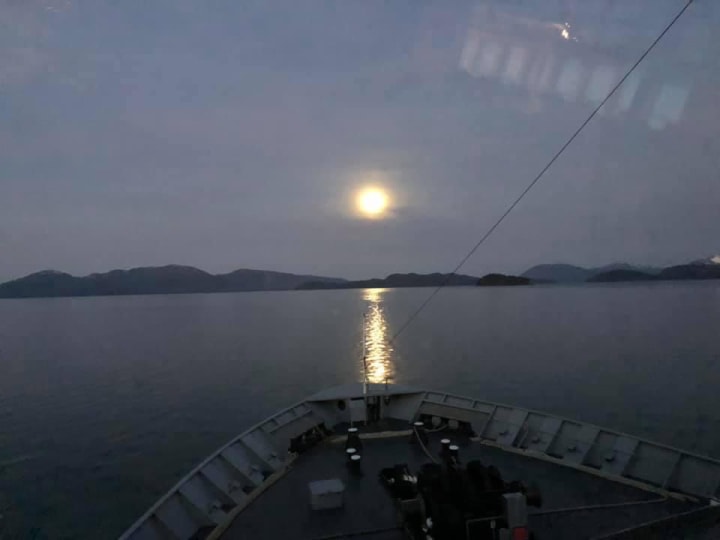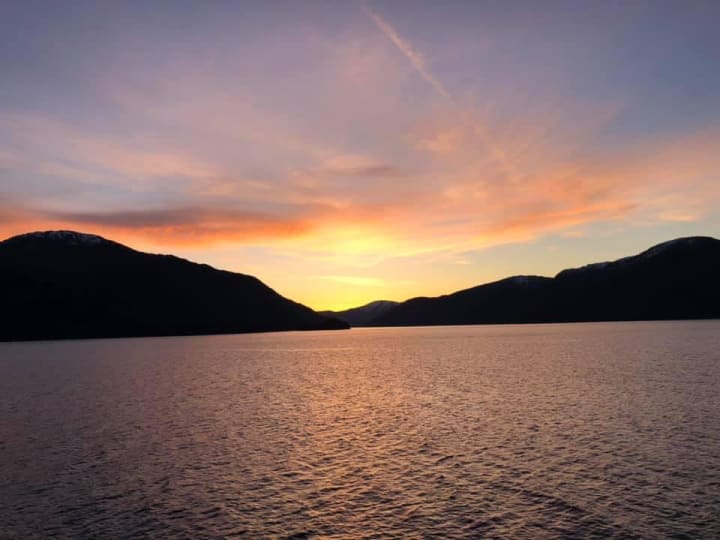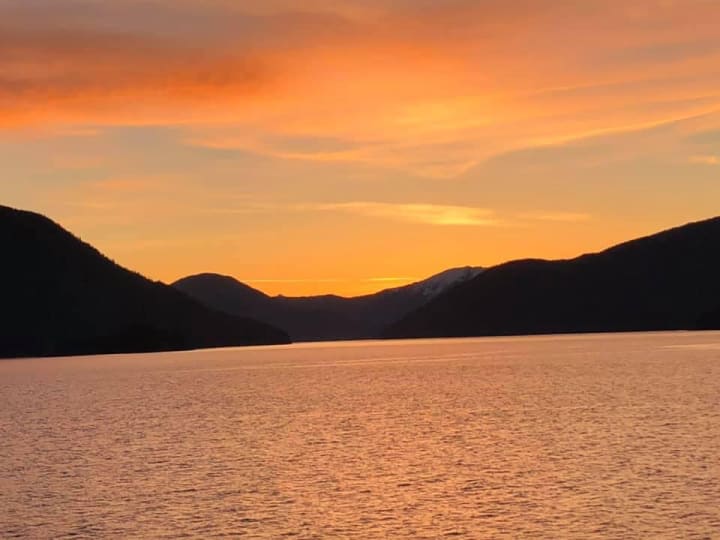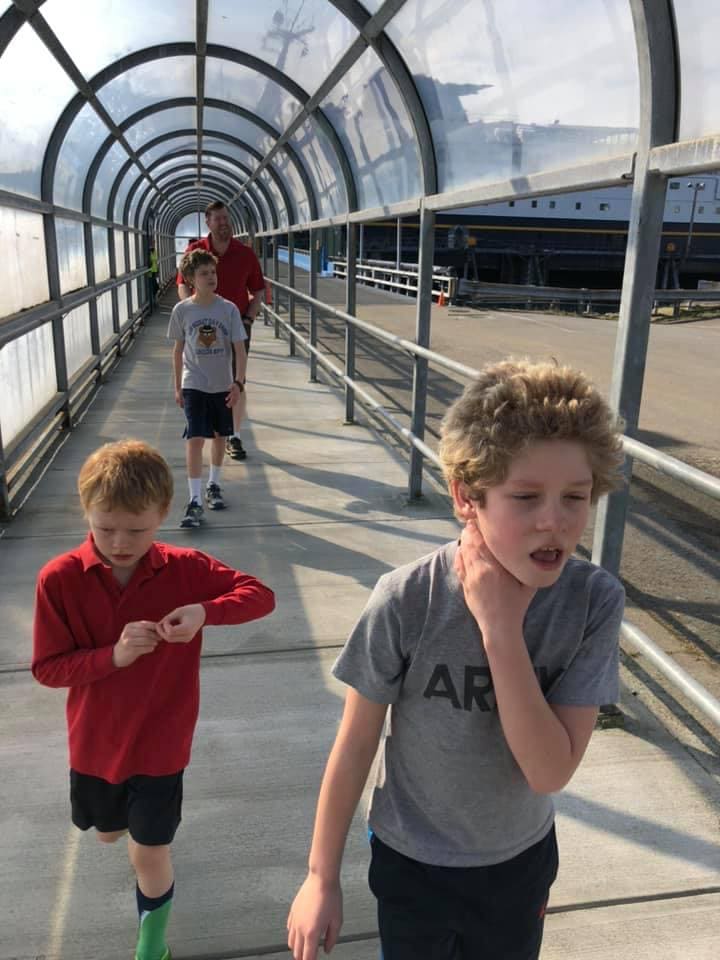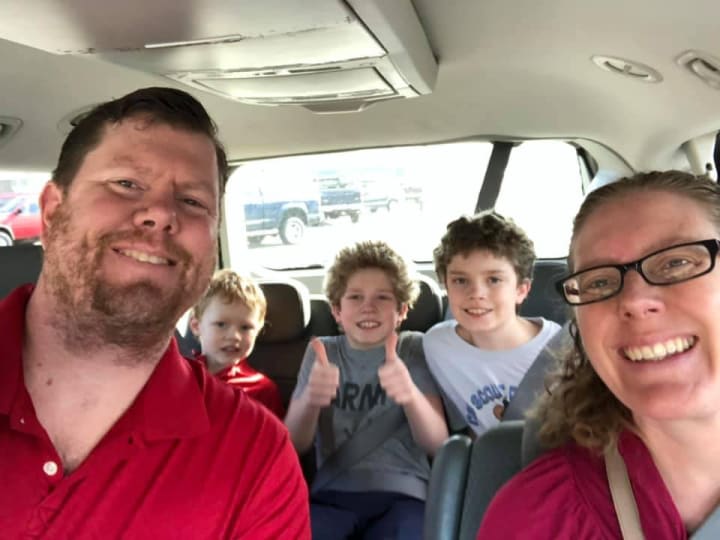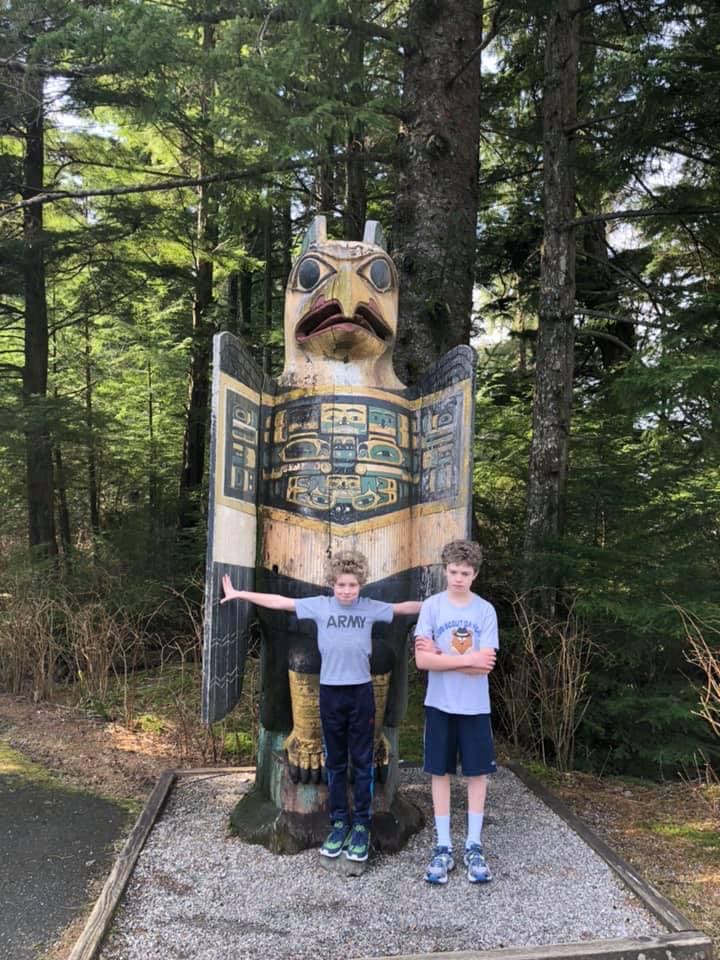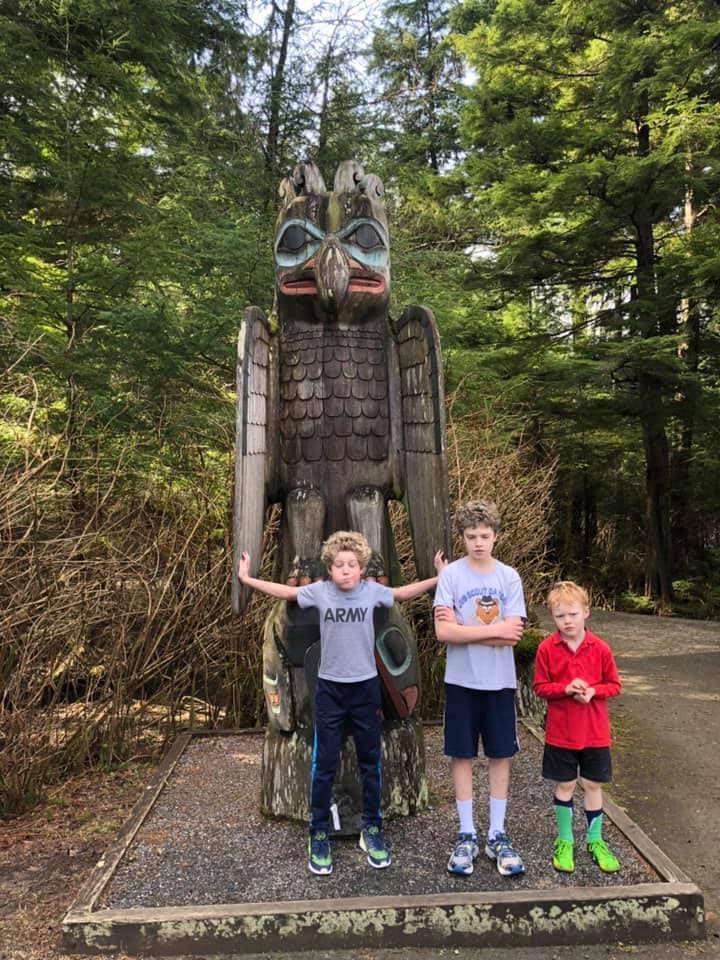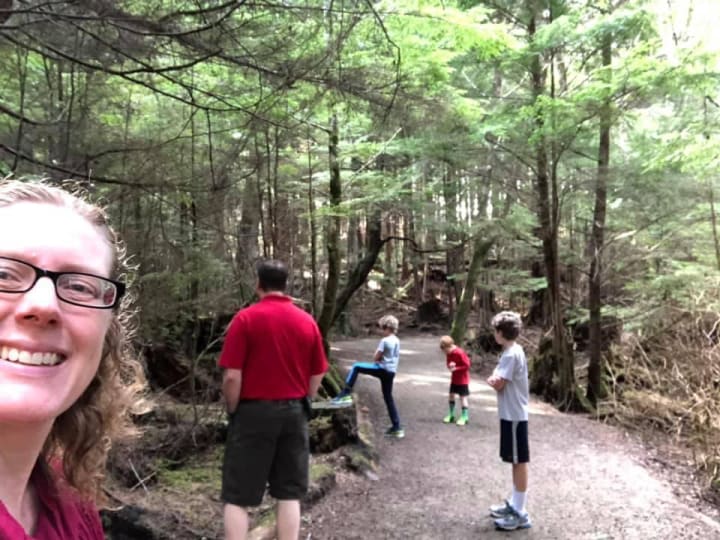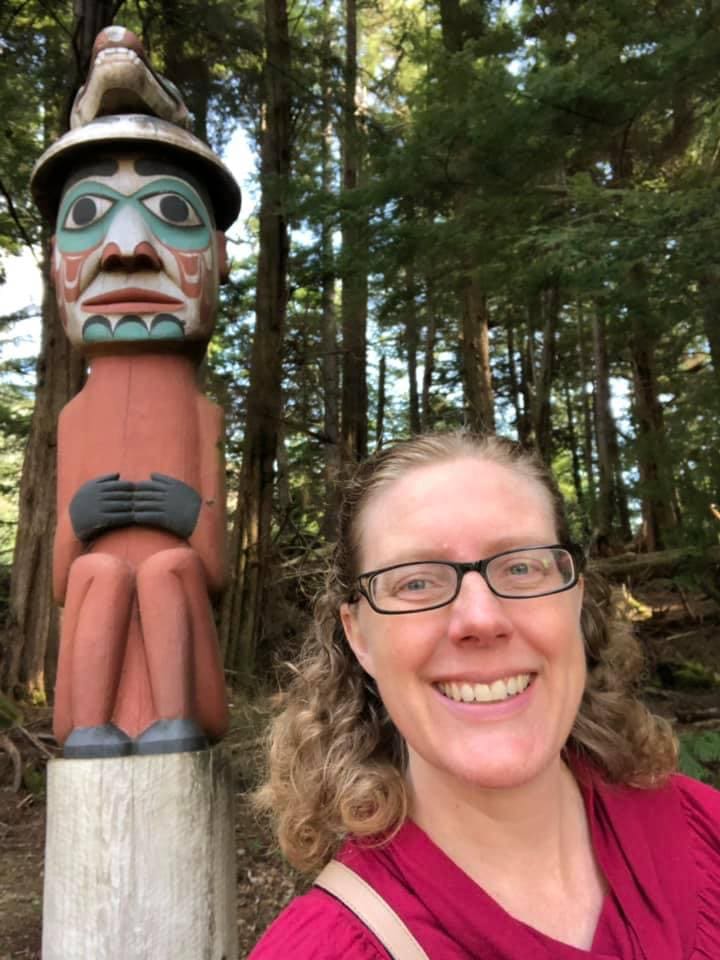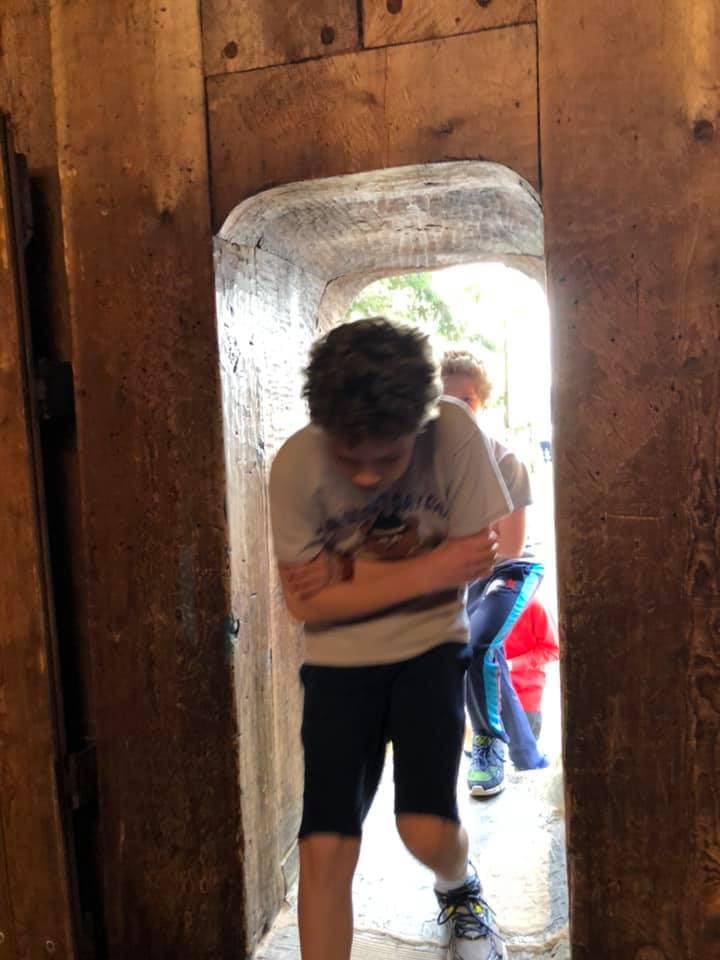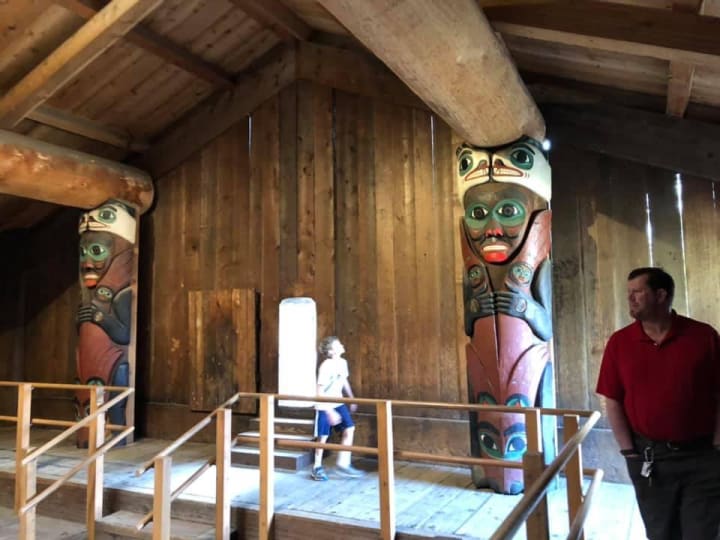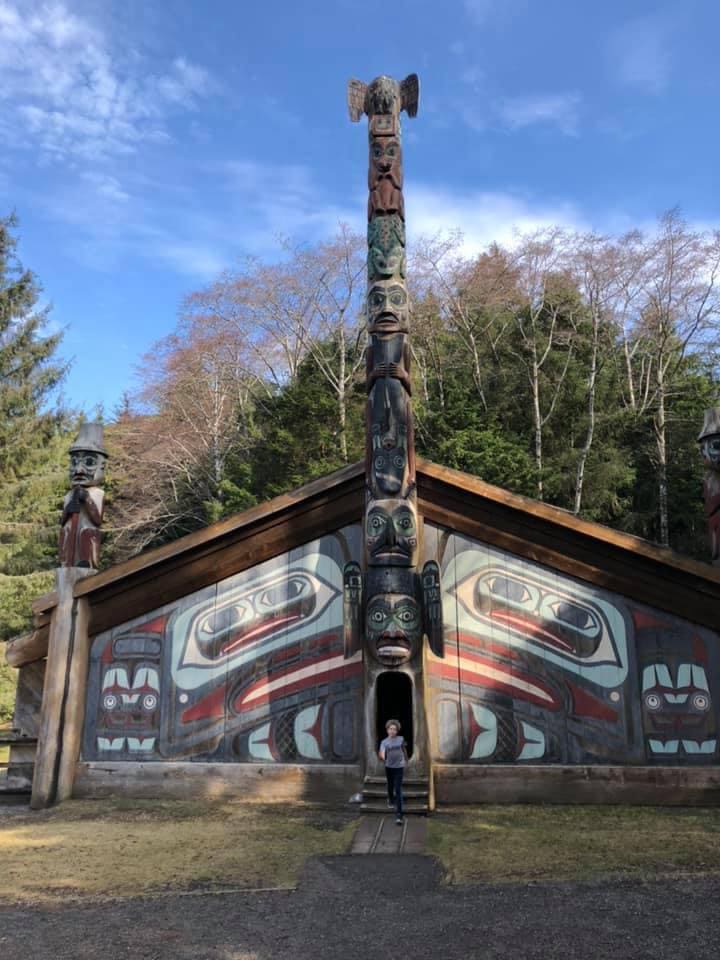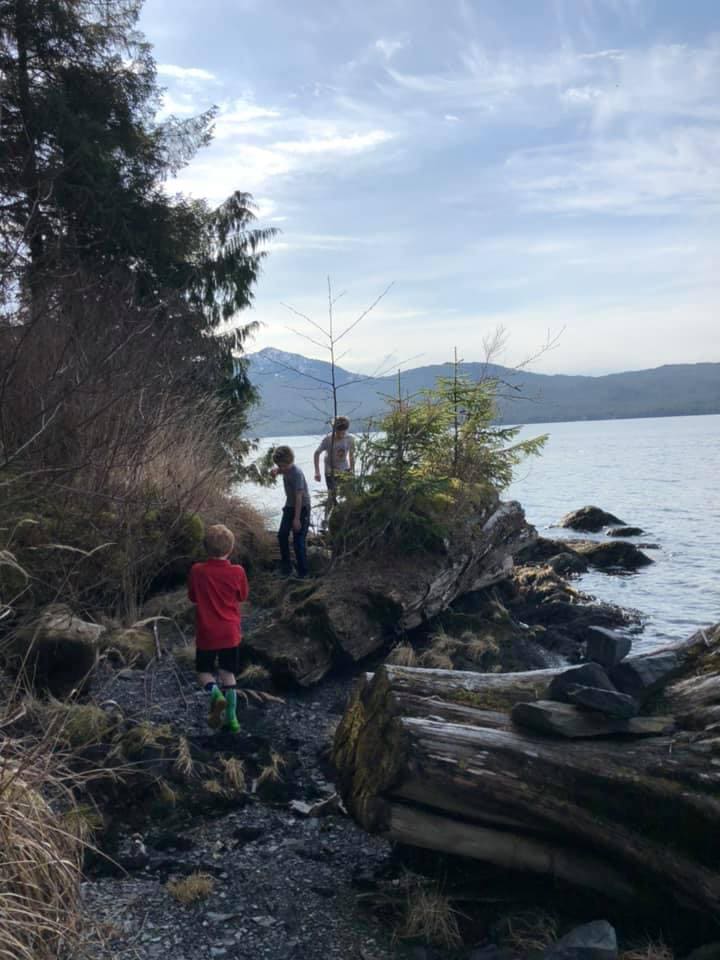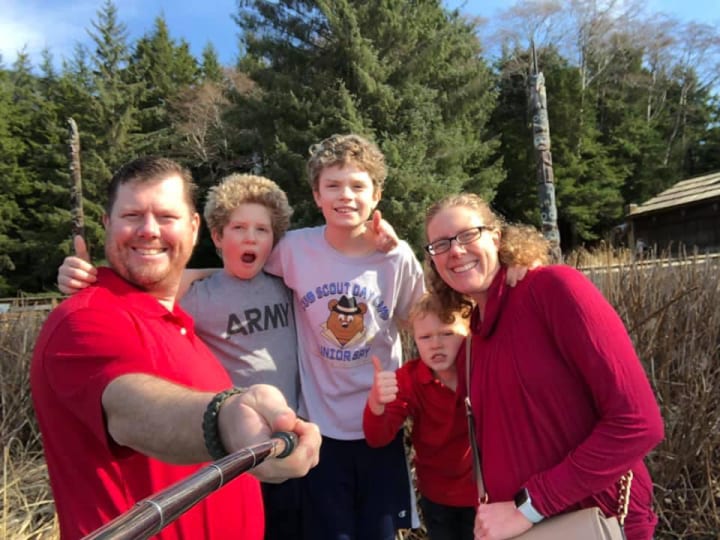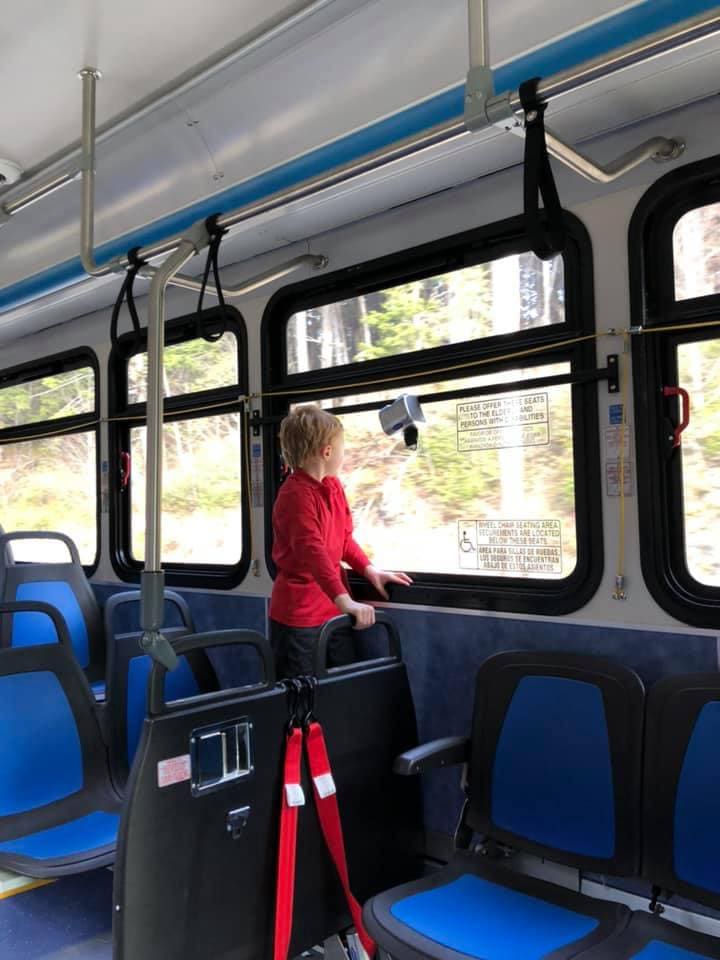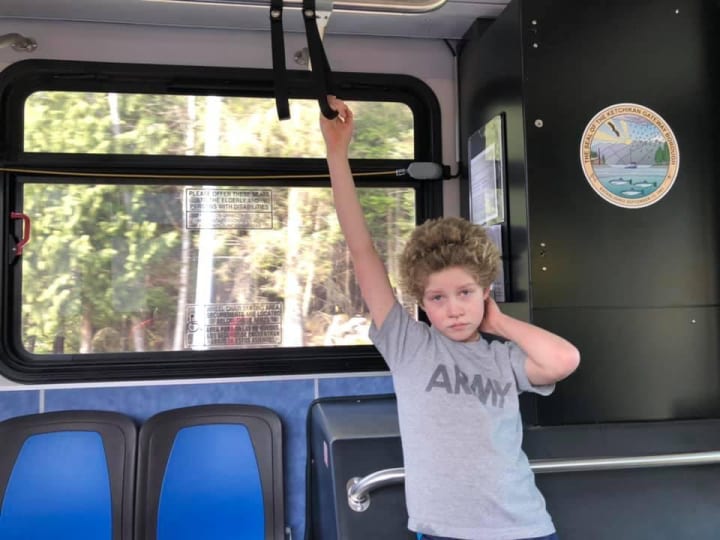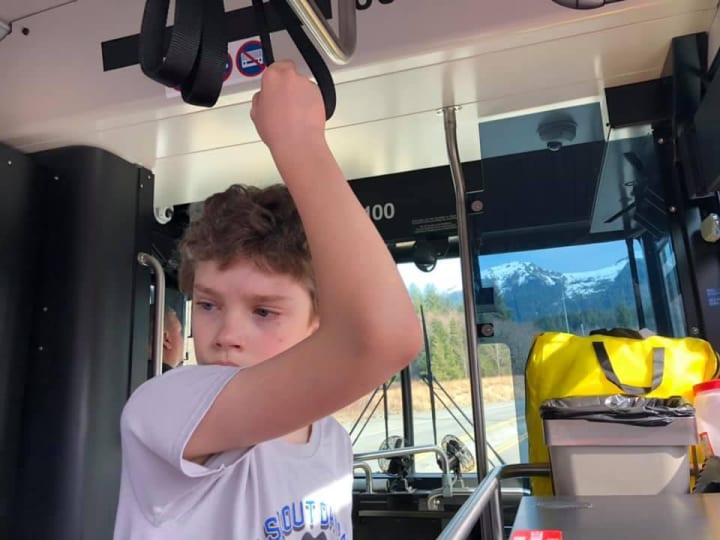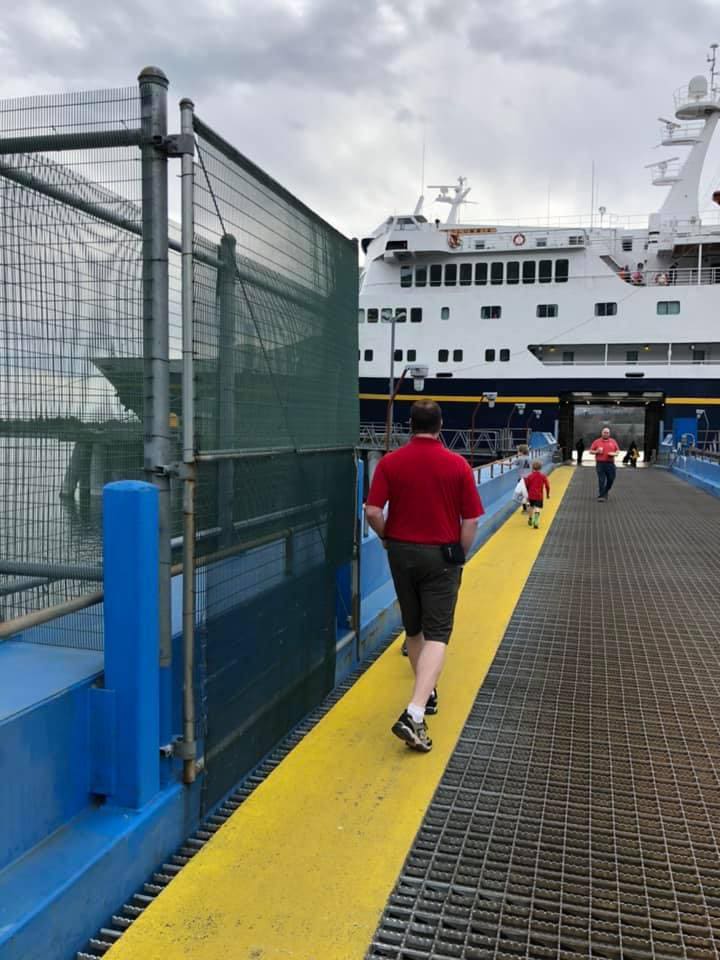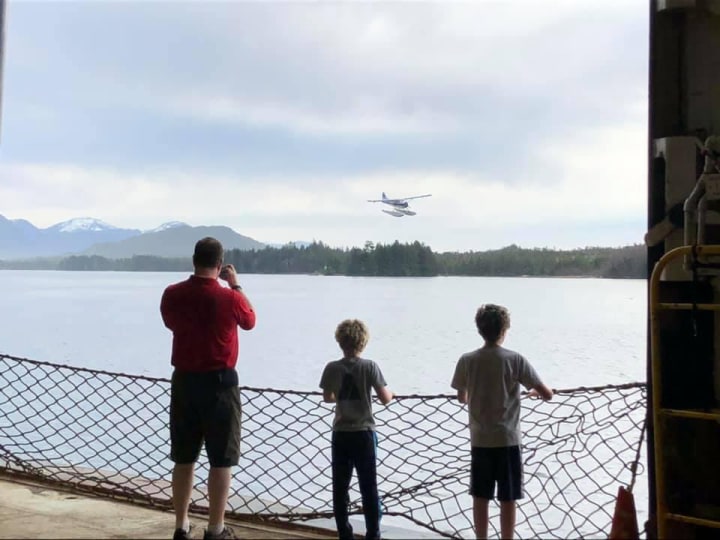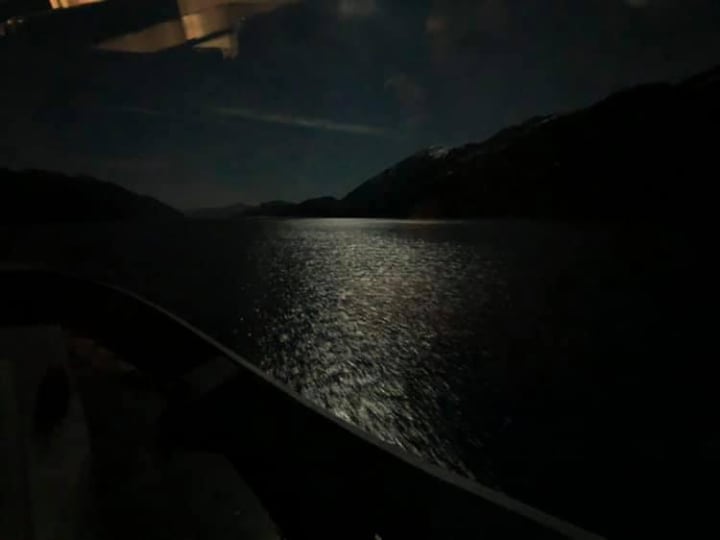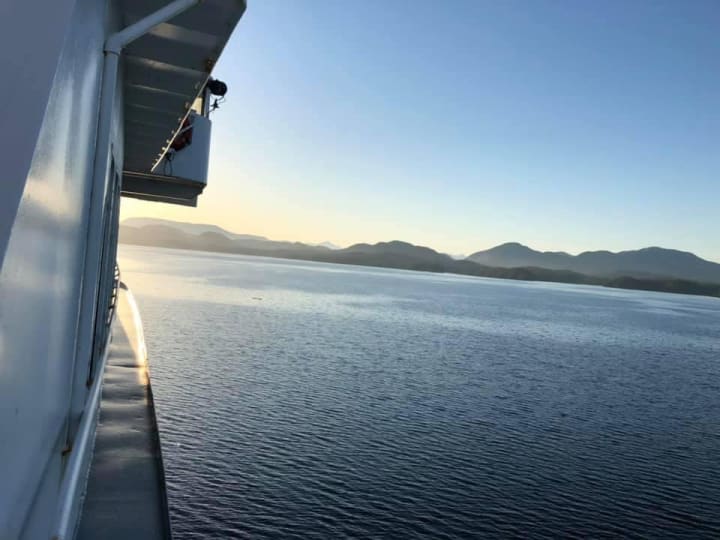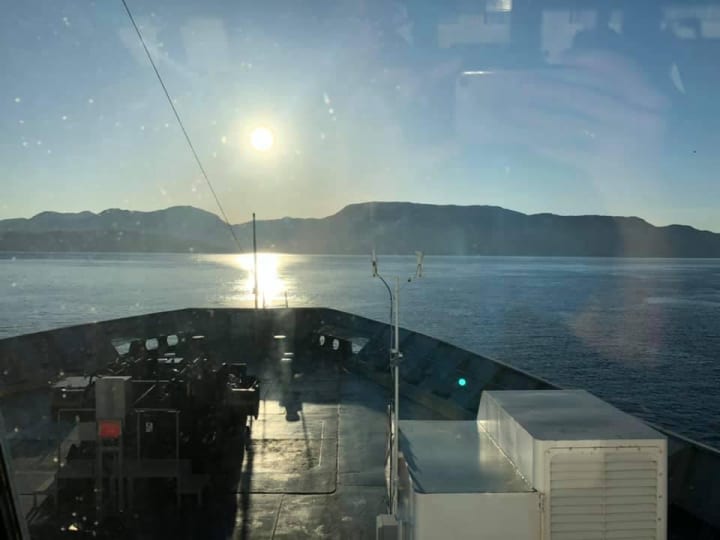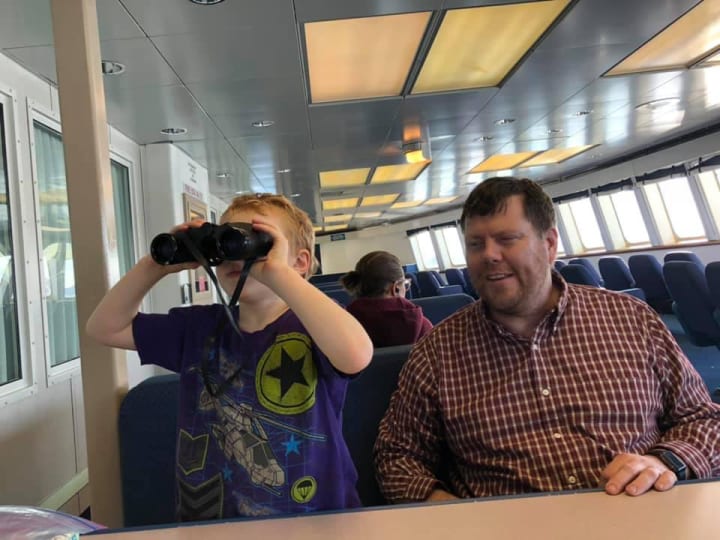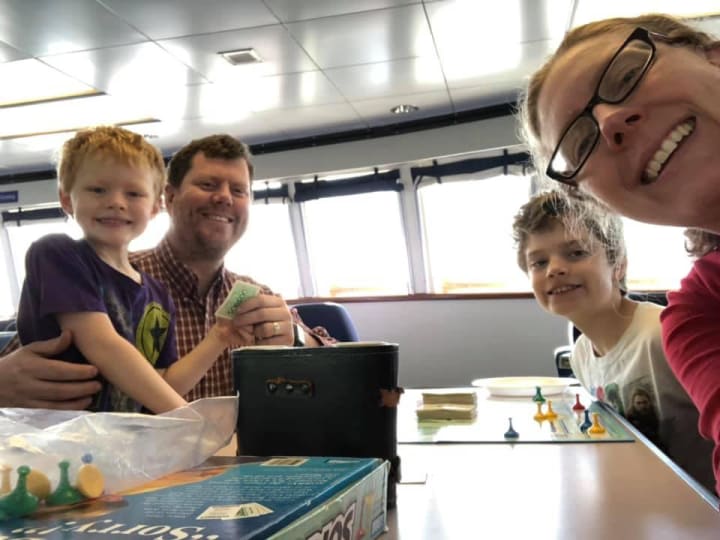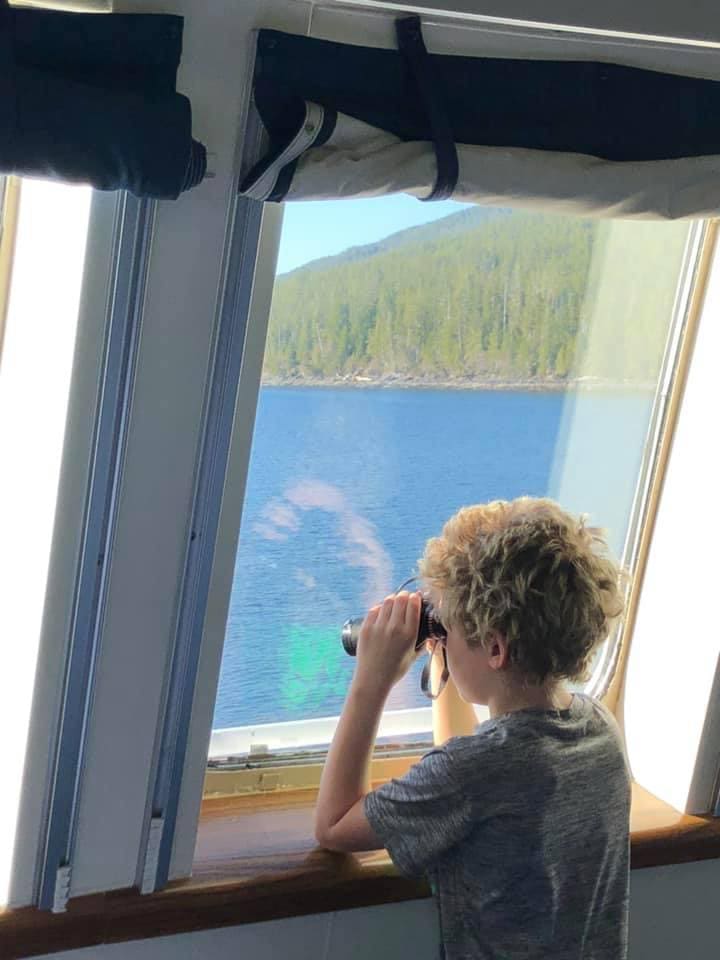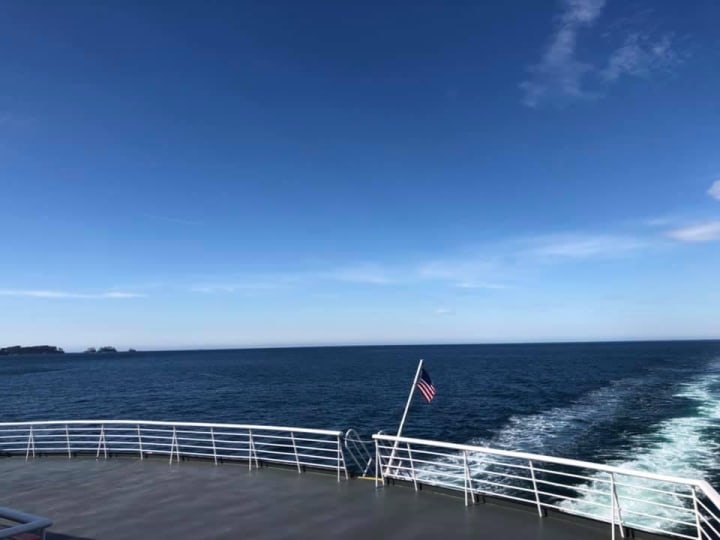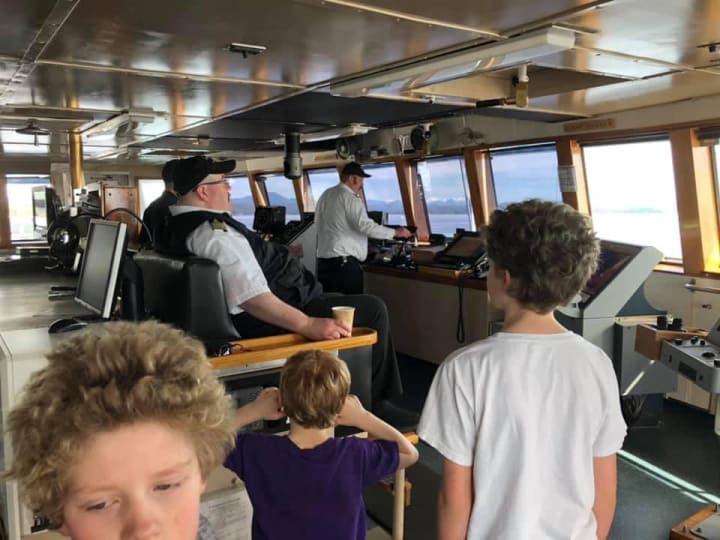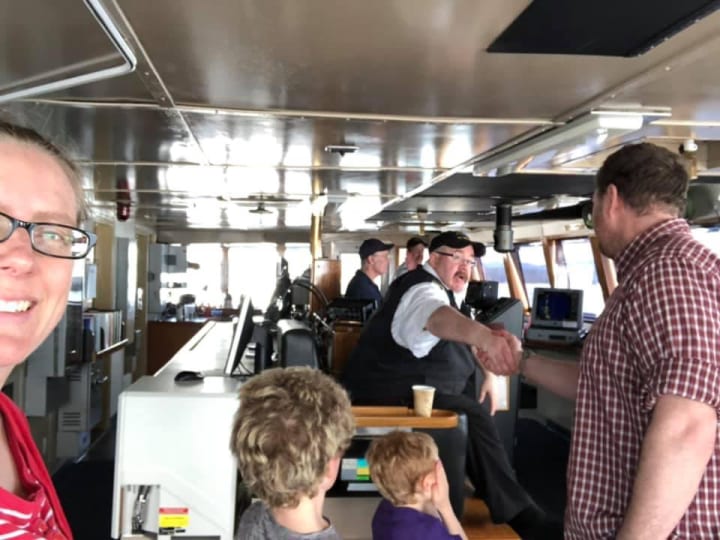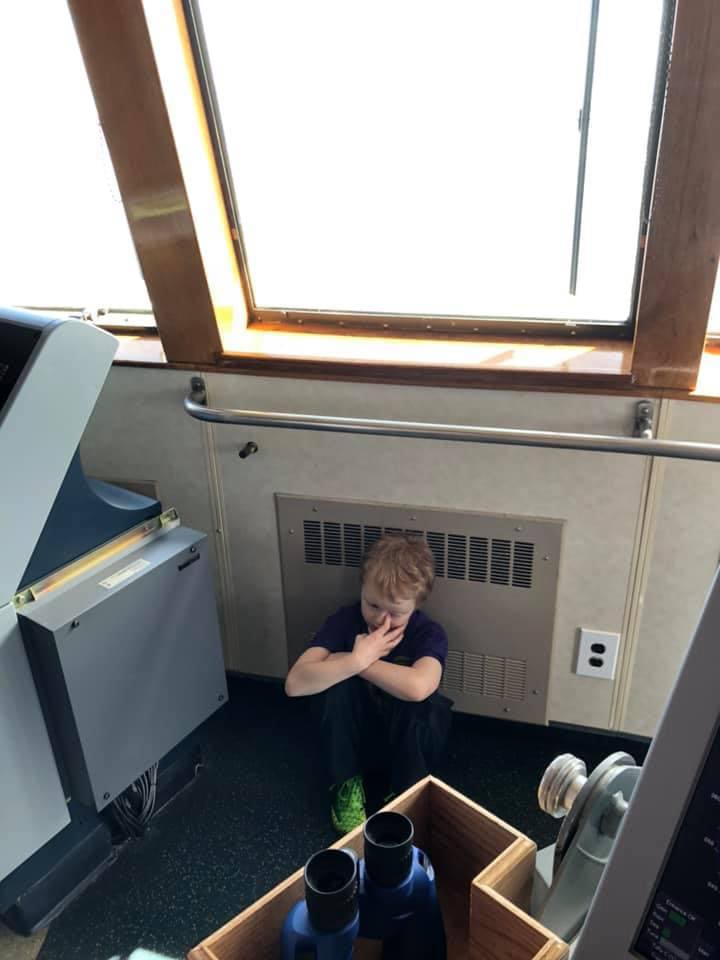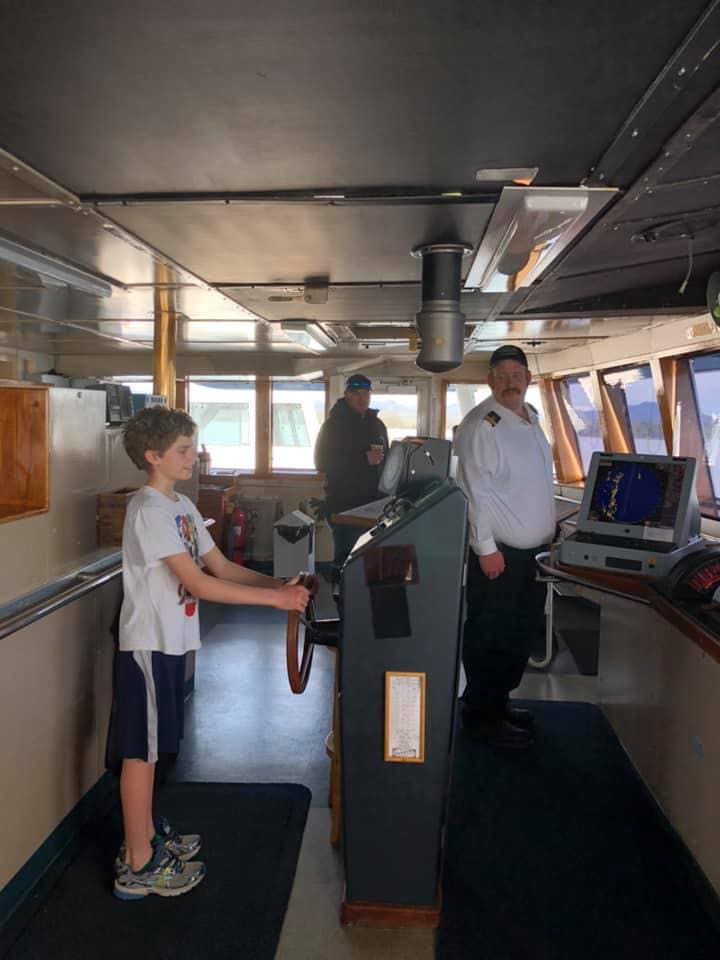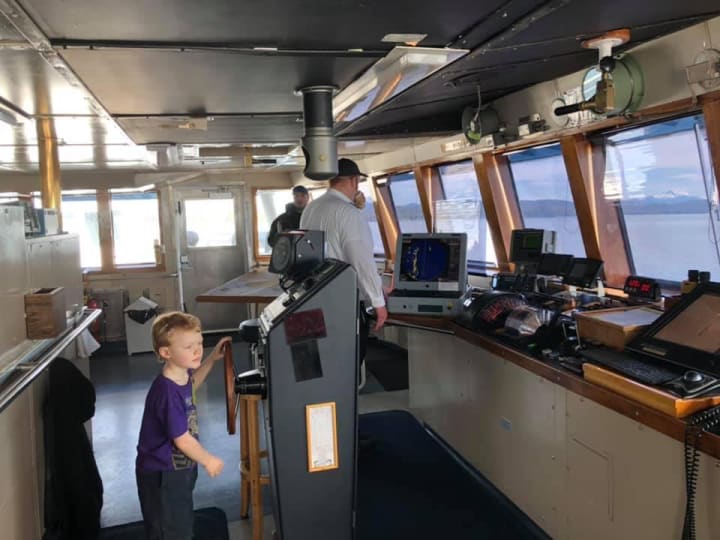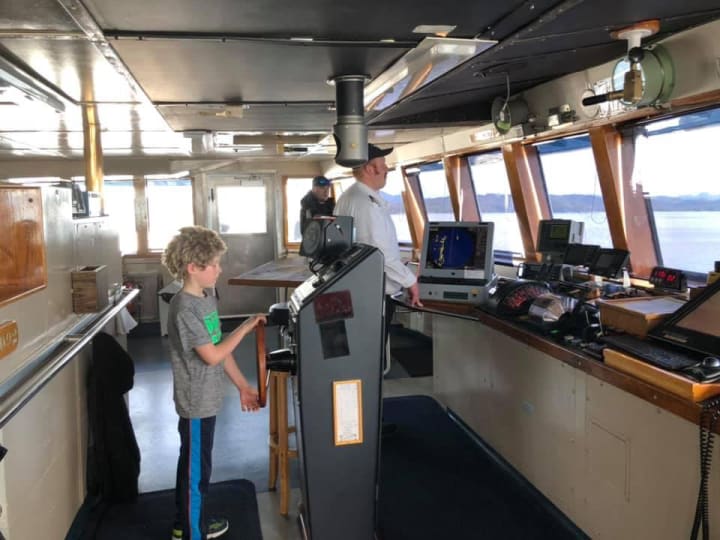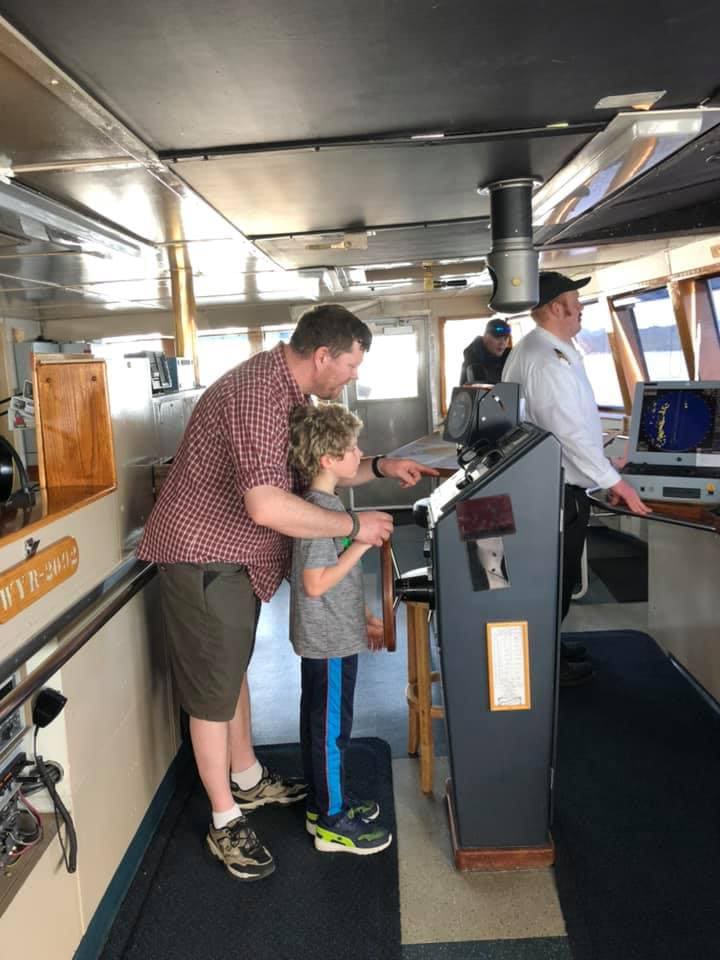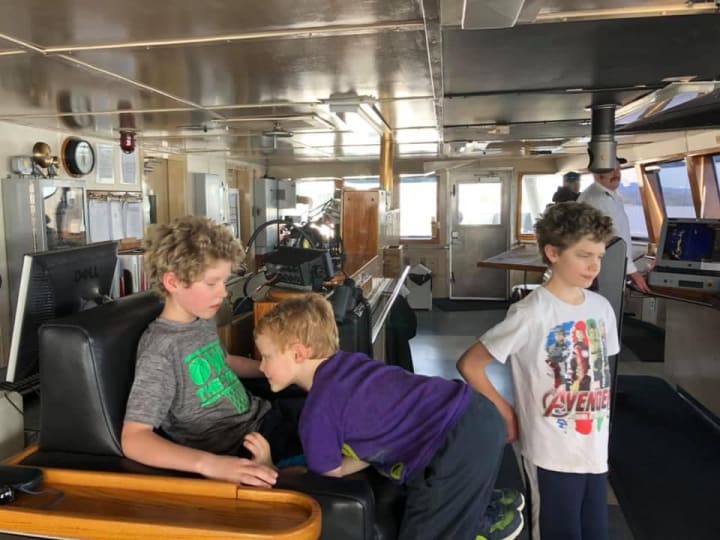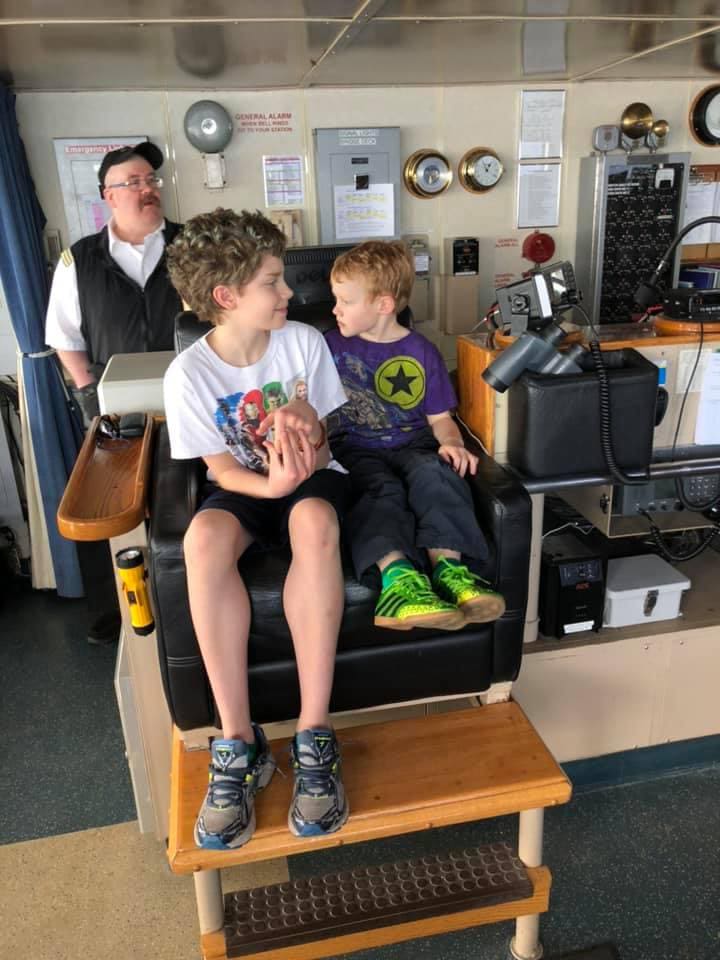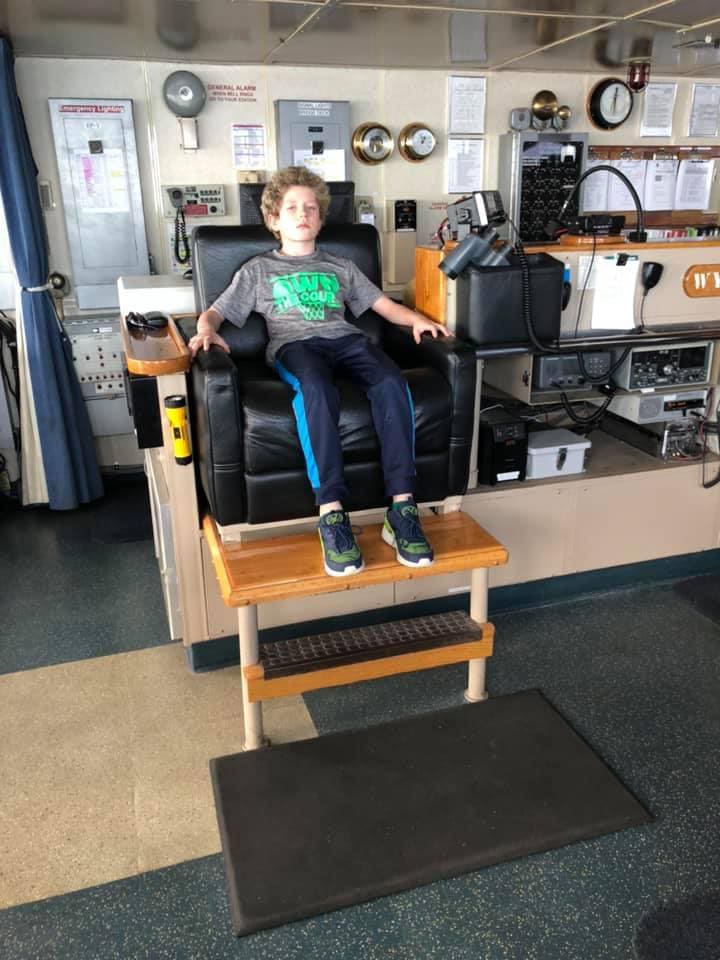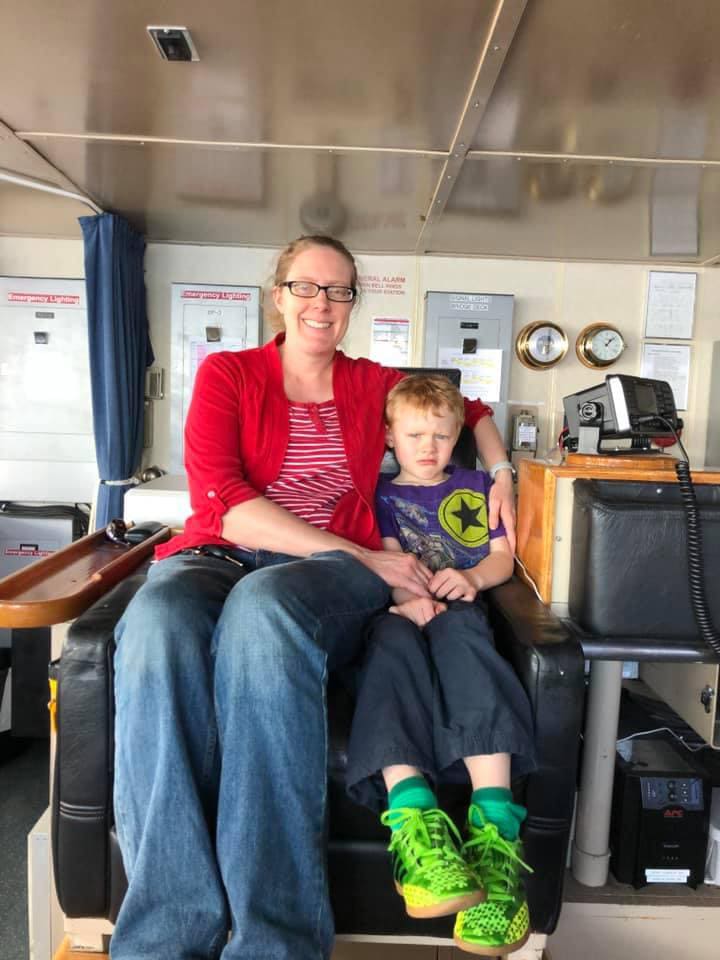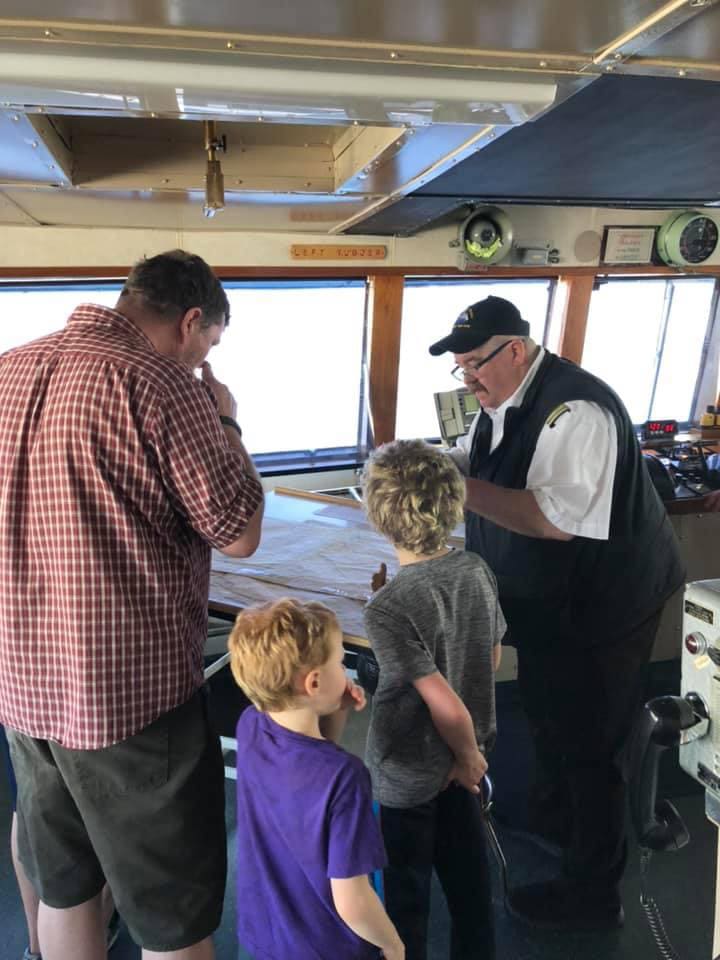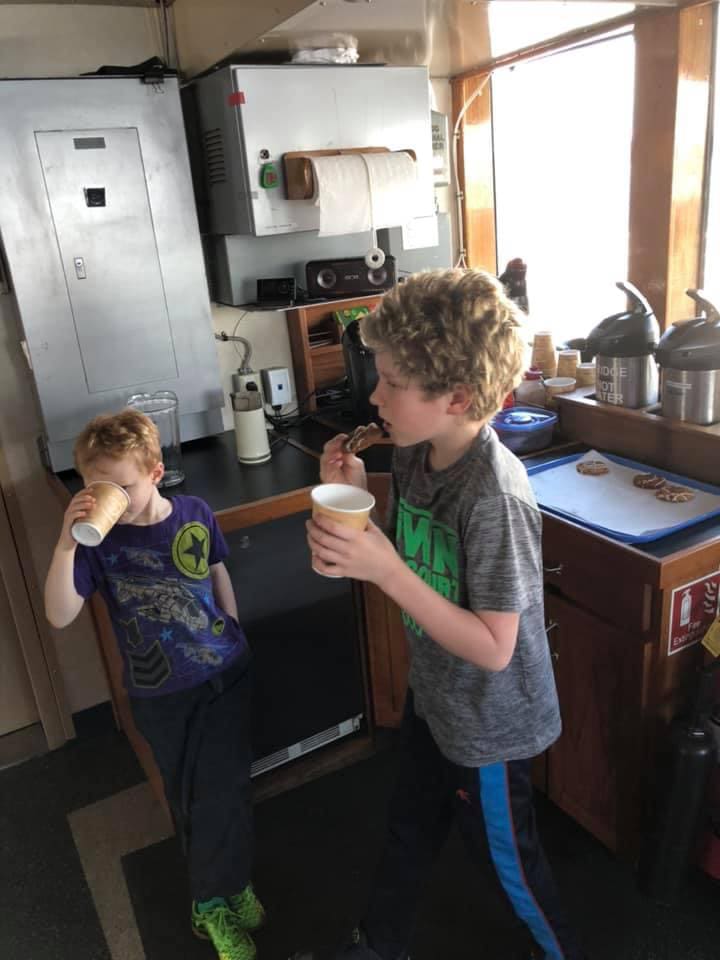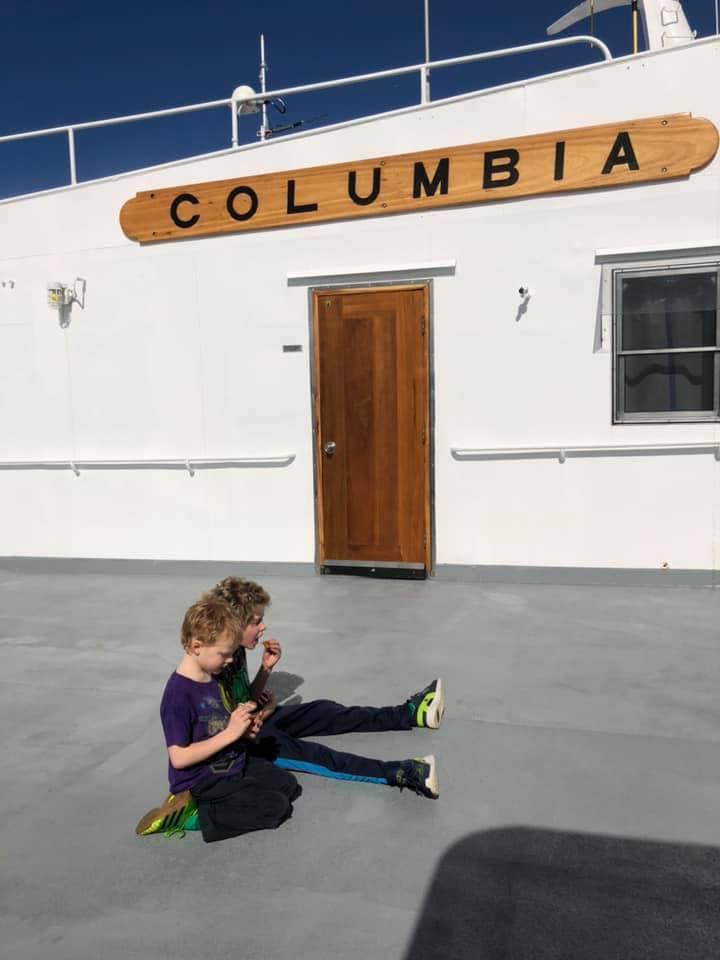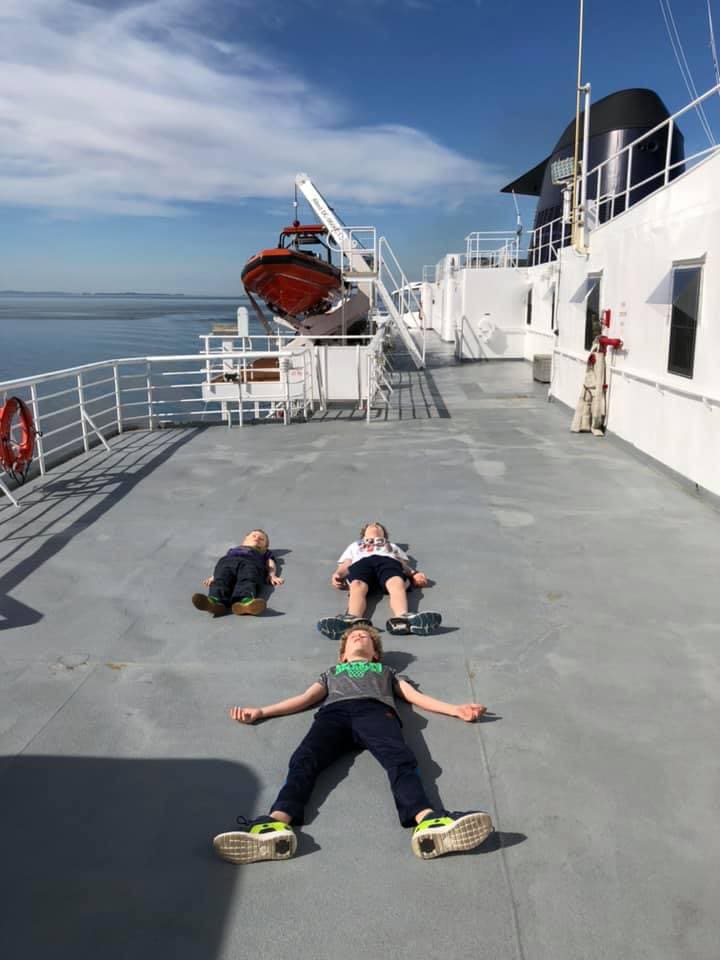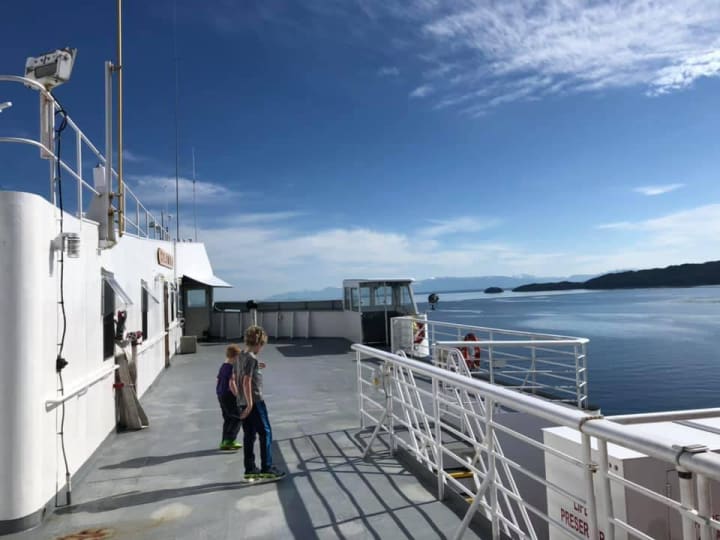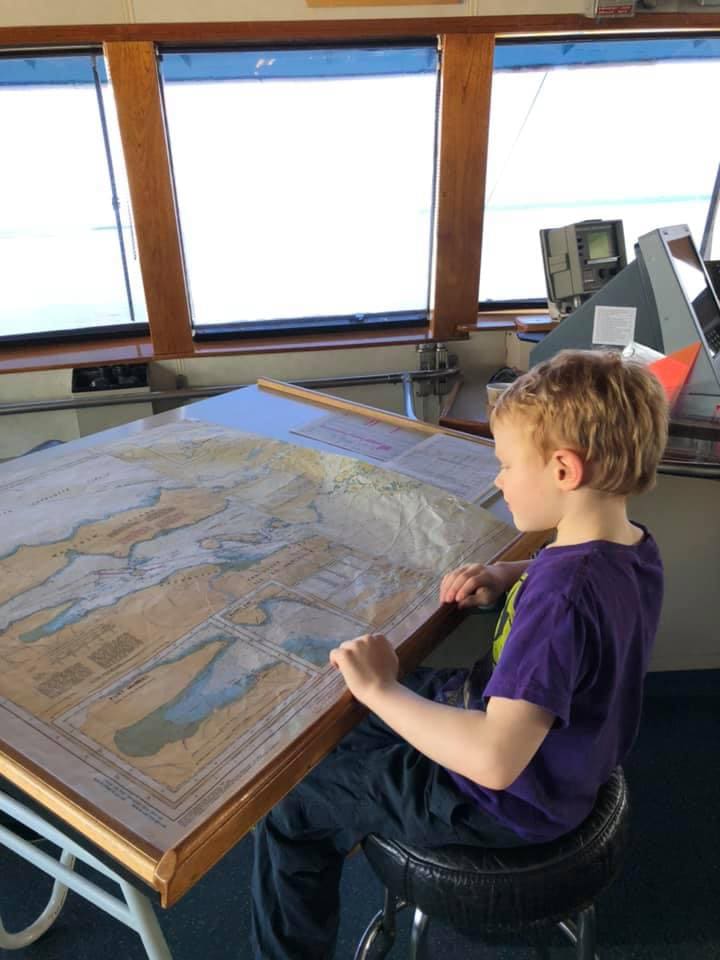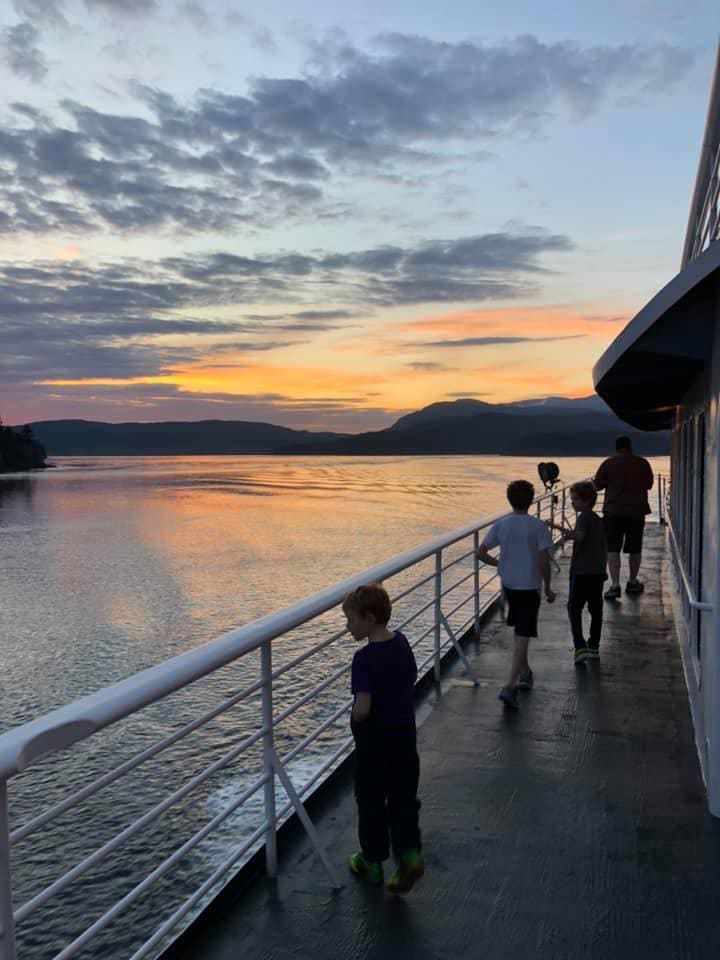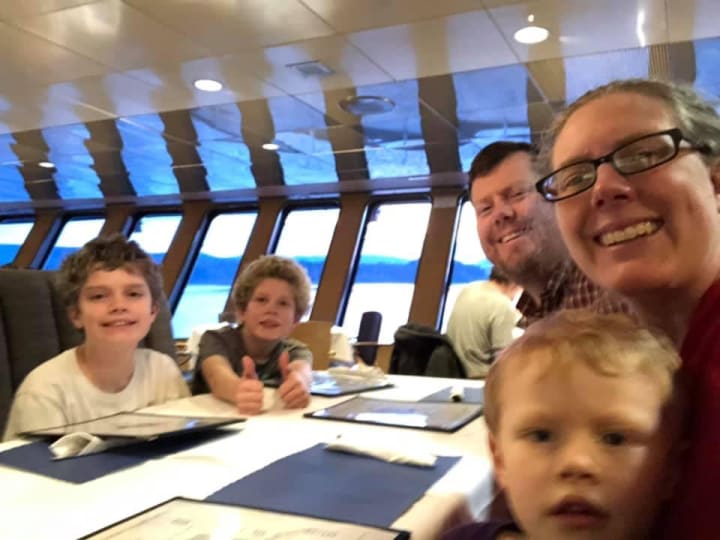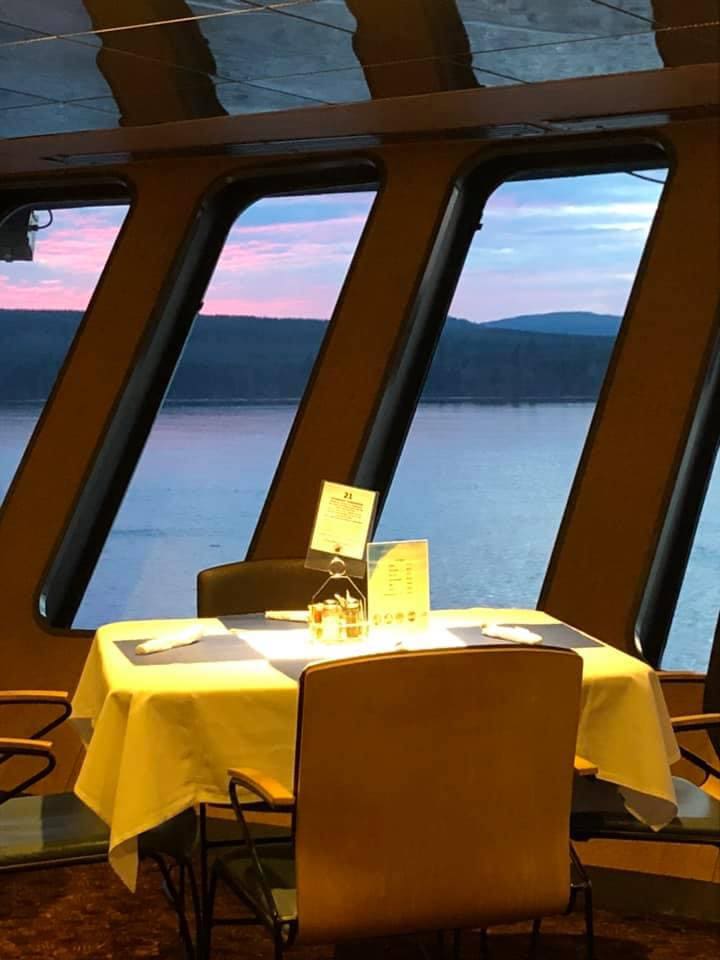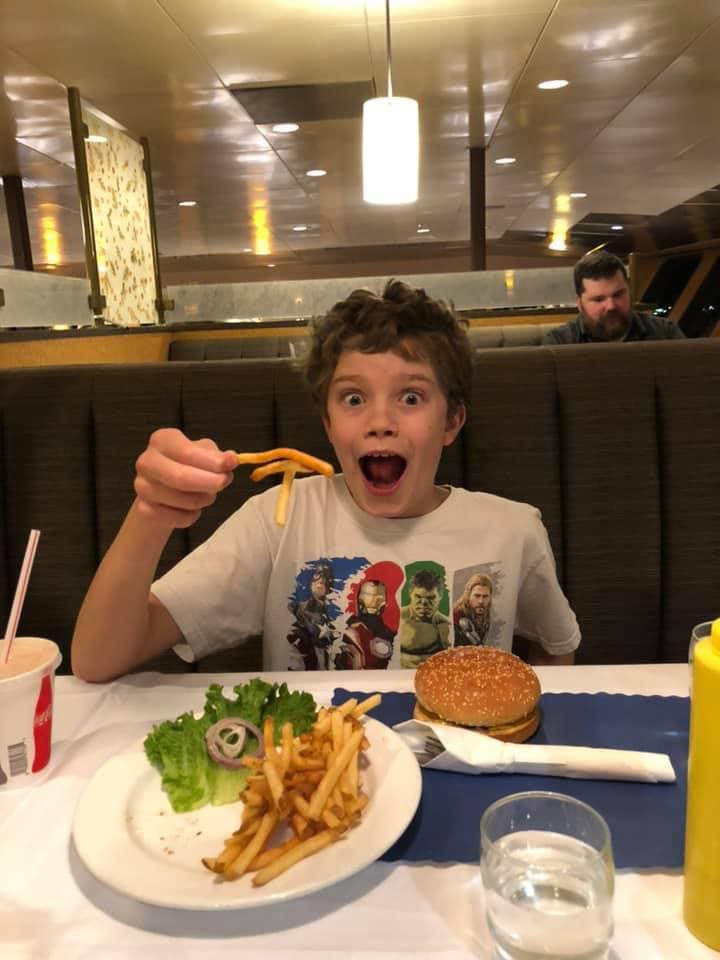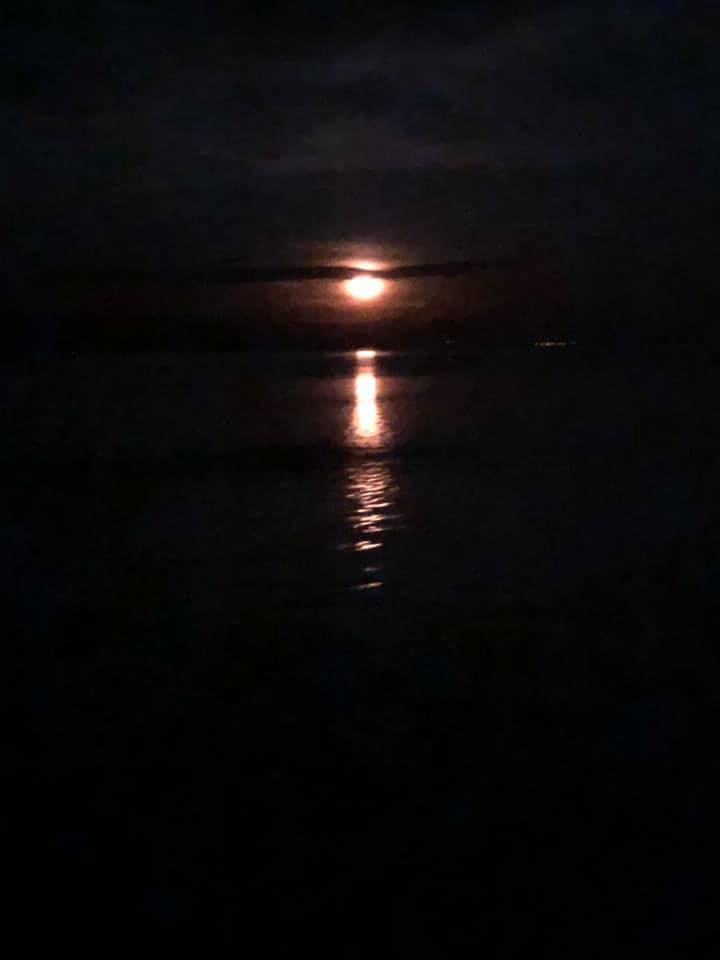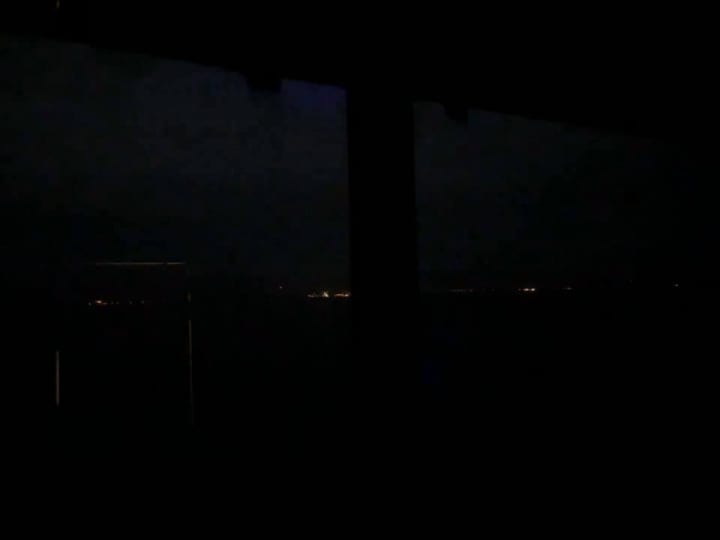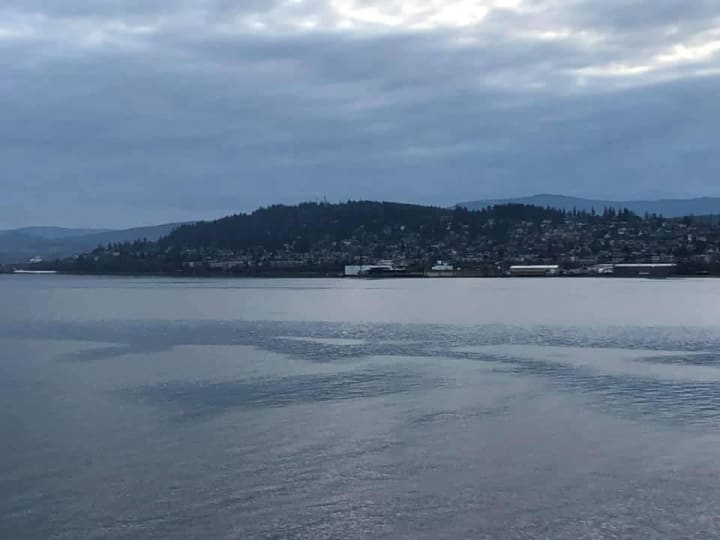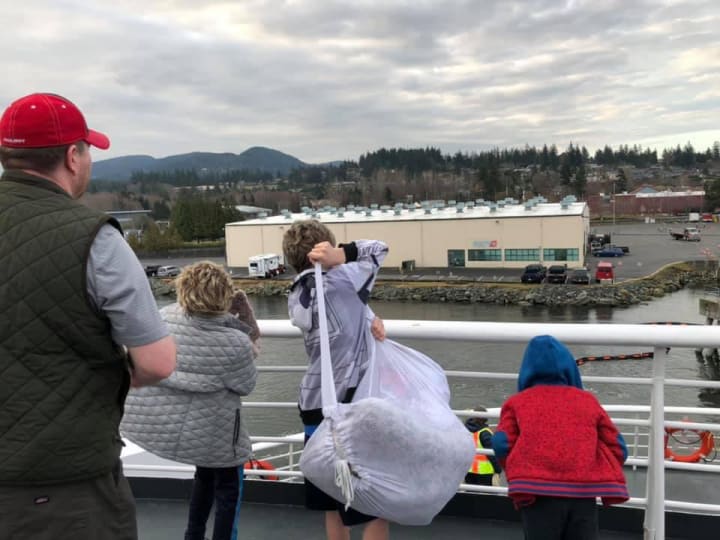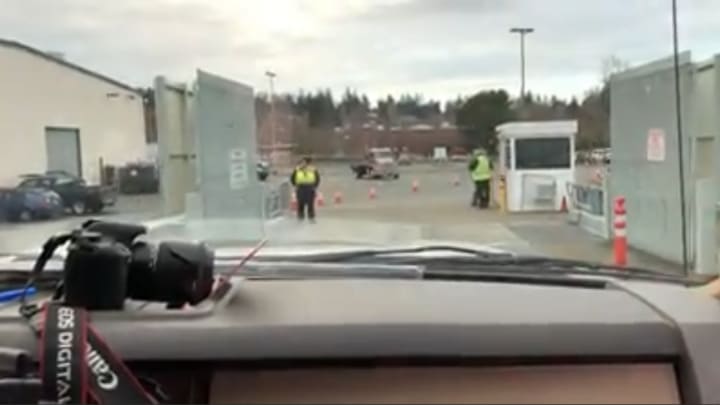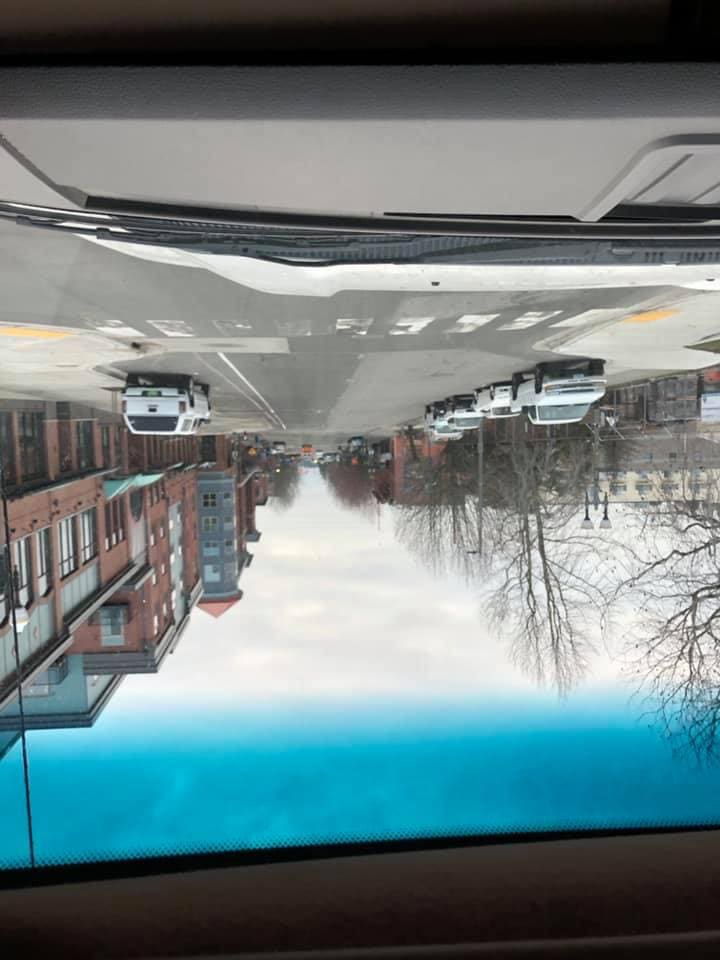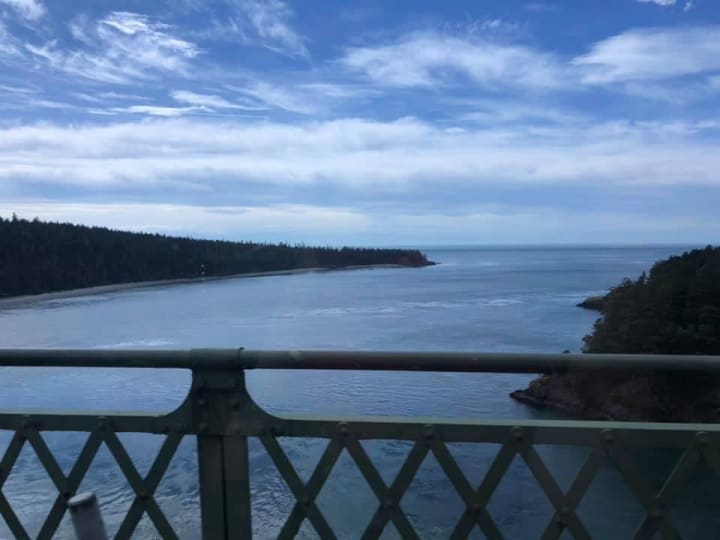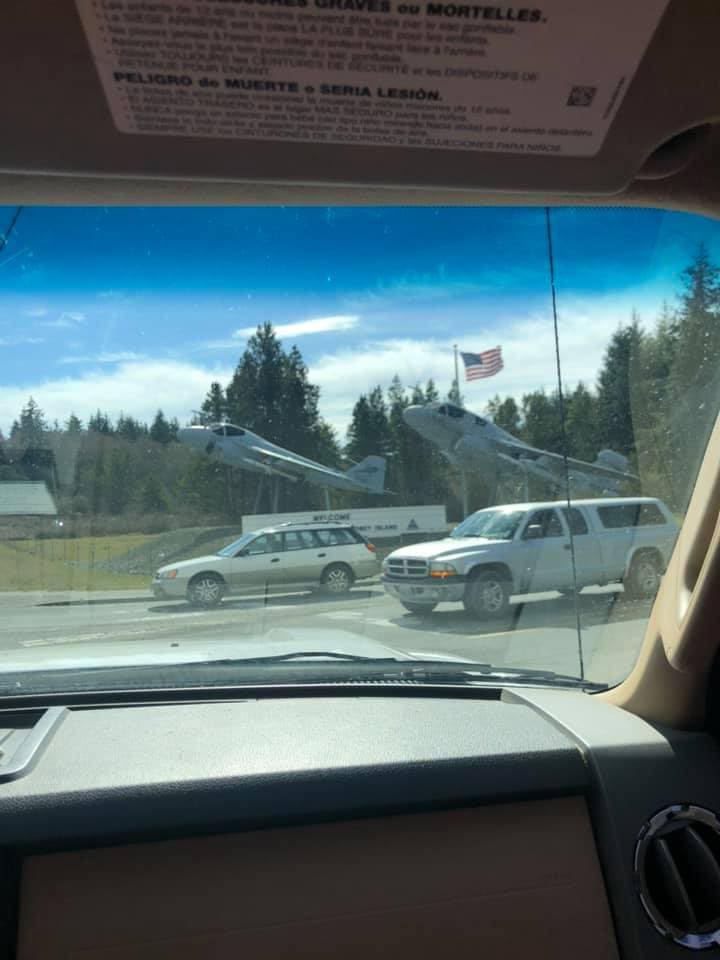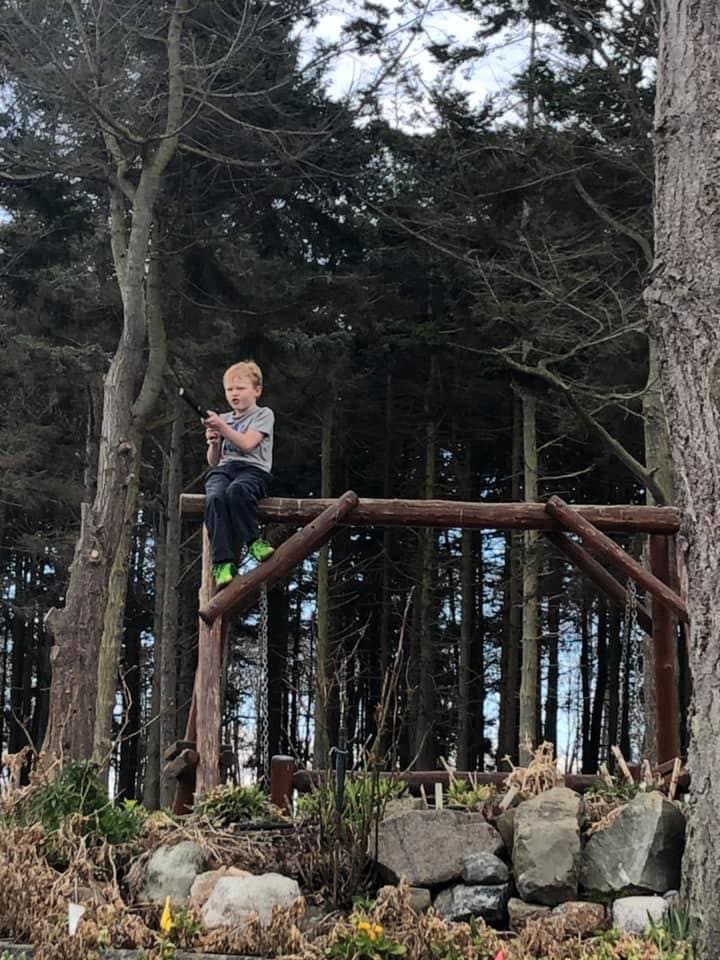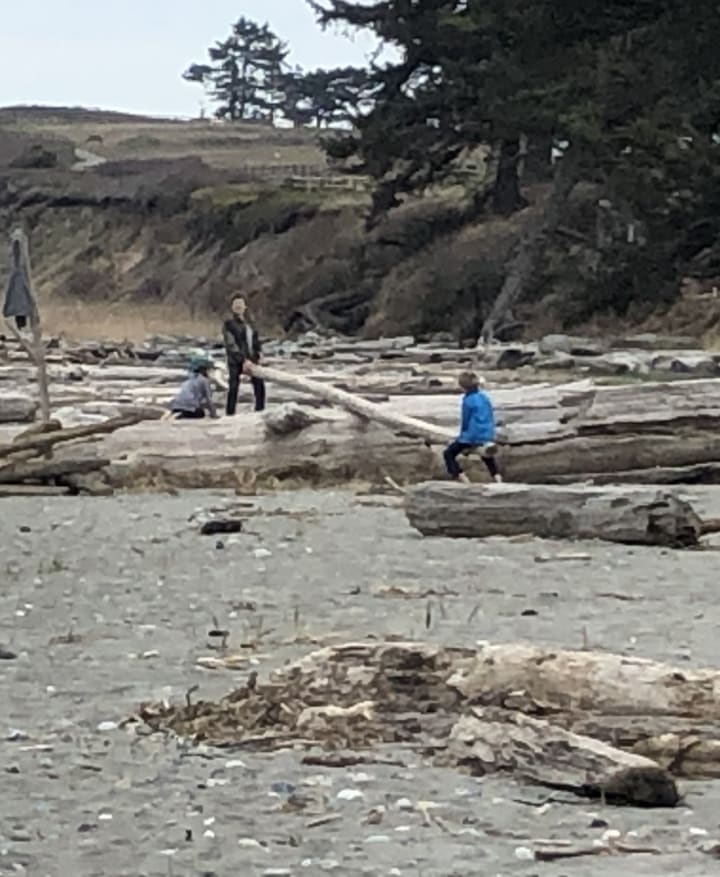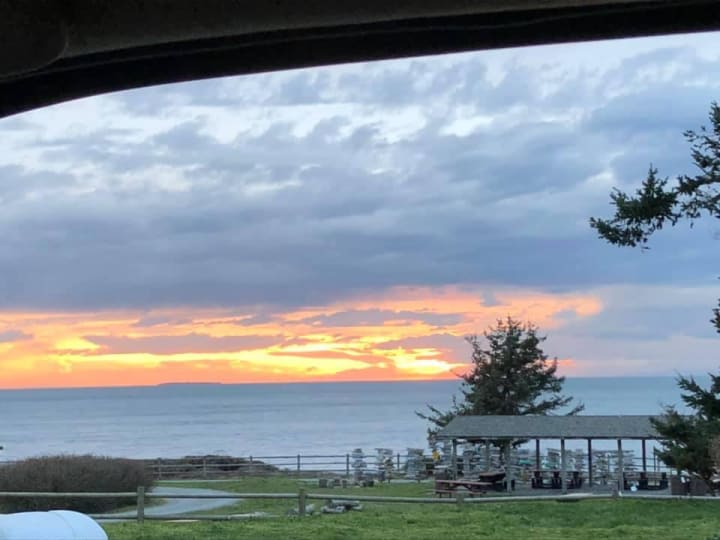 Reader insights
Be the first to share your insights about this piece.
Add your insights