The Infamous Teakettle Junction and Lost Burro Mine

Keep going until you hear banjos!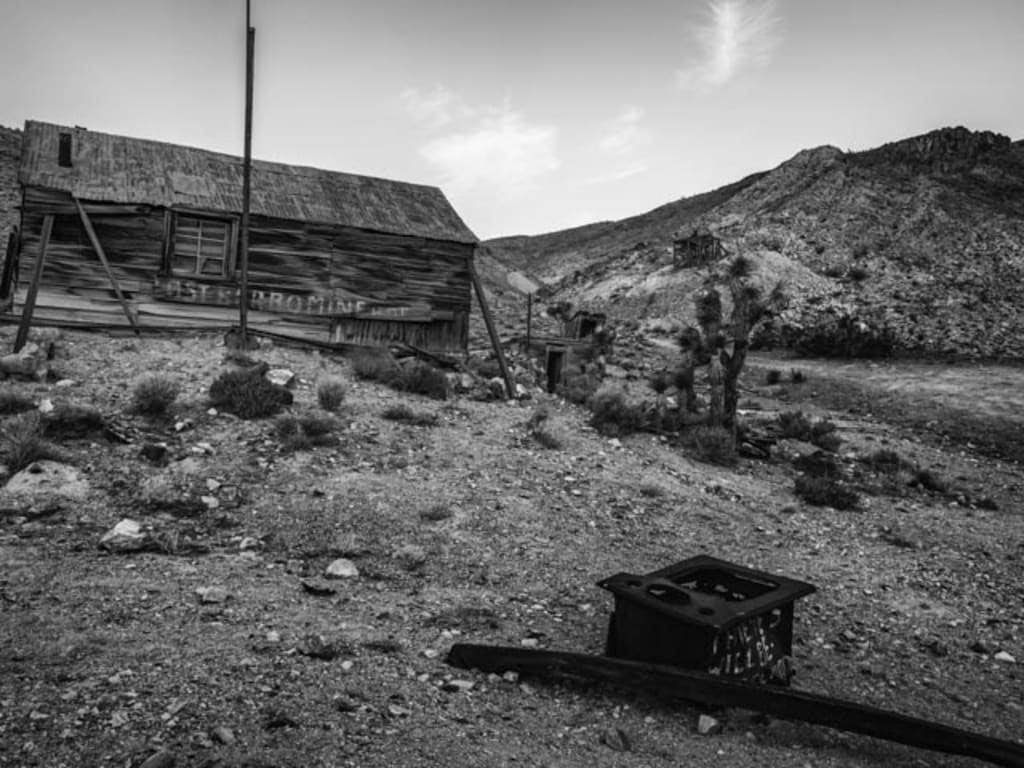 Lost Burro Mine
If you have ever driven the road from Scotty's Castle in Death Valley to The Racetrack, you will know what I mean when I say LONG DRIVE .........VERY LONG DRIVE! Because of the washboard we couldn't go over 10 mph. Of course, the shorter wheel based Jeeps were hauling ass and passing us. So do the math. It's 19 miles (give or take) from where the dirt starts to Teakettle Junction and then another 6 miles from there to the start of The Racetrack. It took hours and hours to get to Teakettle Junction. I'm not exaggerating..... Anyhow, Teakettle Junction is actually a landmark out in the desert, a waypoint for the lost, a beacon of hope........Okay, it's just a sign, and yes, teakettles hanging off said sign. I was impressed as to how many there were. I am thinking that they take them down every year because they were all from 2016. Nothing older than that.
Instead of continuing straight to The Racetrack we turned left. I had read about and seen some really neat photos of the Lost Burro Mine. I had to see it! We also figured it would be a good spot to stay for the night.
It was actually very easy to find. You need 4WD to get into the mine. The road is pretty washed out. When we got there we did some exploring. There is the main cabin, a dugout cabin, the outhouse, the mill, and several shafts still open. The main shaft is pretty impressive. We didn't go very far in (I'm a scaredy cat). Instead, when I got back in cell service I You Tubed Lost Burro and watched some other dumb asses go through the mine. Their video made it seem to go on forever!
So we spent the night there and the next morning I photographed inside the main cabin while Mike cleaned the pickup out.
We went ahead and packed up to head to The Racetrack. On the way out, I saw a grave with a cross. Could be a joke, who knows. I have highlighted the cross in the photo below. Makes you wonder WTF right?
DIRECTIONS:
To Lost Burro Mine - From Scotty's Castle Road go FOREVER until you reach Teakettle Junction. Turn left and go about three miles. There will be a road off to the right. It's about a mile up that goat trail to the mine.