The French City Lyon, and Its Wonders
Introducing my native town!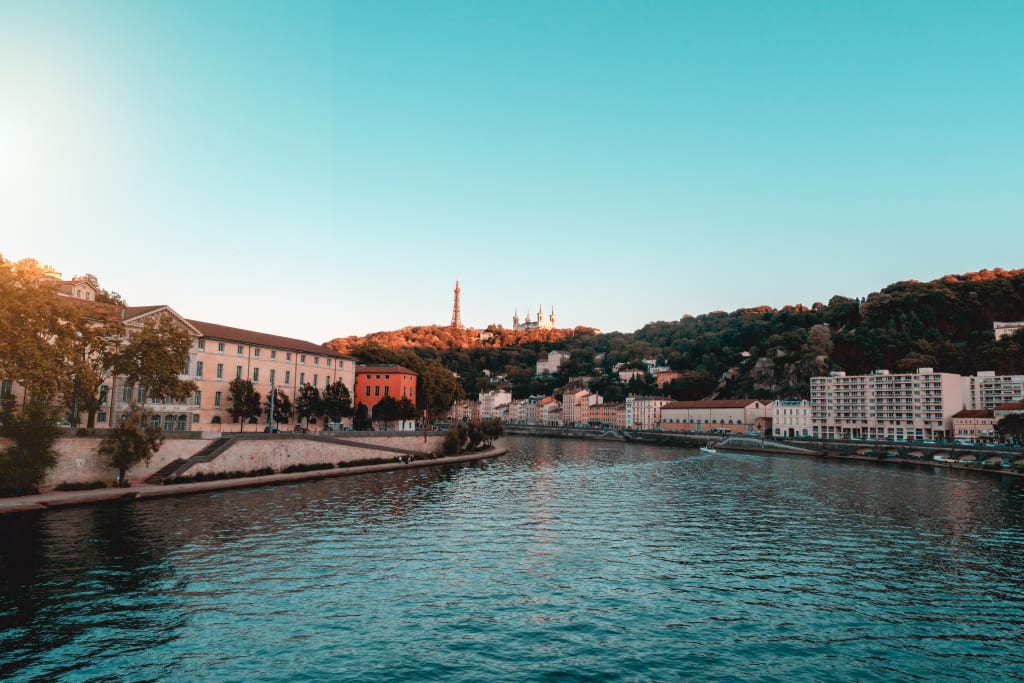 Exploring French territories offers you the opportunity to enjoy marvelous landscapes and magnificent cities, from the French Alps to cities steeped in history such as Paris, Lyon, and Bordeaux.
If you're in need of fresh air and sunshine, you should drive in the south of France, starting with the beautiful French Riviera boasting stunning beaches and beautiful cities. You can take this opportunity to visit France's most famous coastal towns and admire Marseille, Montpellier, Cannes, and Nice.
If you choose to drive West from this point, you must visit Toulouse, nicknamed the "pink city" because of its brick-built architecture, and Bordeaux, a city known around the world for its fine wine and historical monuments.
Speaking of history, Lyon city is the birthplace of cinema, the French "city of lights," and a renowned gastronomic capital. This city, which has a long history as a major European commercial and cultural hub, will make history and food lovers very happy.
This is my take on the places you must see if you want to make the most of your visit in this beautiful city!
The first place that comes to my mind is the area surrounding the Basilica of Notre-Dame de Fourvière. It's a beautiful church located in Fourvière, a hill located at the center of Lyon. You will have to climb a little to reach the church, but you will walk through some beautiful nature spots and the view from the top of the hill is breathtaking.
When I was a student, I took many foreign friends who were visiting or studying in Lyon there, and they all loved this place. The church is also definitely worth the visit.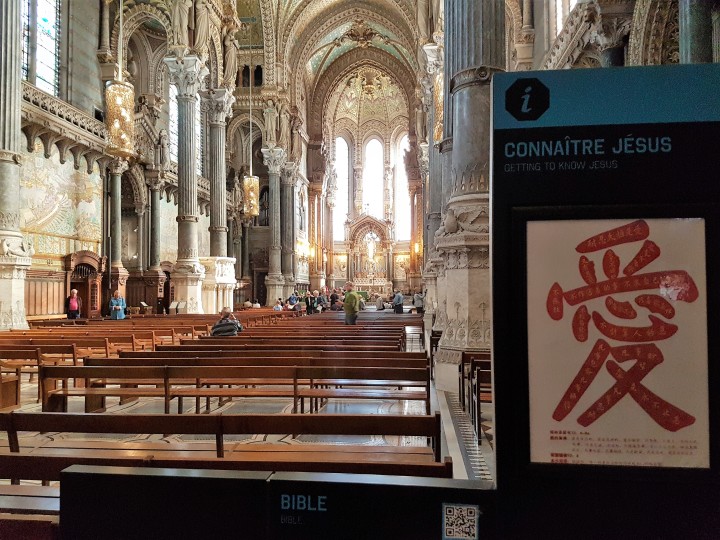 If you have time, there is a really nice restaurant next to the Church (I've had lunch there on many occasions). You can ask to be seated in the outdoor terrace and enjoy a magnificent view of Lyon while eating.
You can also go to the Old Lyon, which is the largest Renaissance area in Europe after Venice. This area can be visited on the same day since it's near Fourvière, downhill. You can take your time to visit the streets of the Old Lyon and have a look at the traboules.
The traboules are a typical architectural feature of Lyon's historical buildings. They are corridors which link two streets through a building, and usually a courtyard.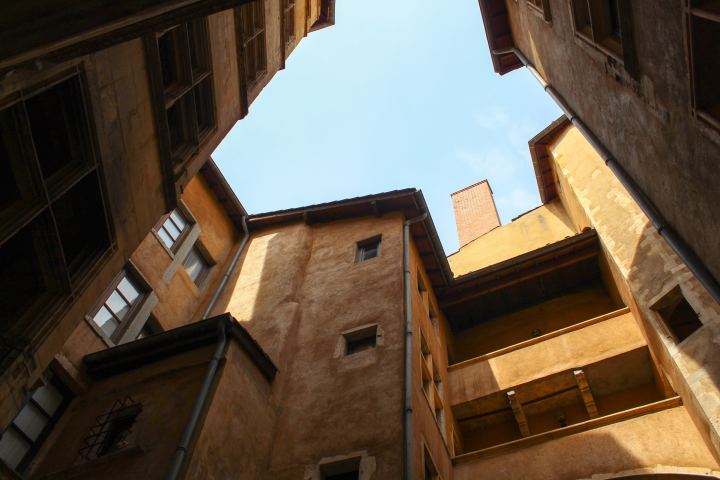 In this area, you can also visit the Lyon Cathedral (Cathédrale Saint-Jean-Baptiste de Lyon), if you're interested, and the "Musée Miniature et Cinéma," which is a famous museum dedicated to cinema. They have some interesting and unique movie props (the original model of the alien queen from Aliens, many DC and Marvel costumes, and the head of the Triceratops in Jurassic Park). I strongly advise you go check it out if you're a cinema lover. It's not a typical museum with adjacent rooms, but it rather takes the form of themed rooms connected with stone hallways in which you can admire the traboules.
Finally, you also have the Gallo-Roman Museum of Lyon-Fourvière and the Ancient Theatre of Fourvière in this area, the theatre being one of the main historical monuments of Lyon.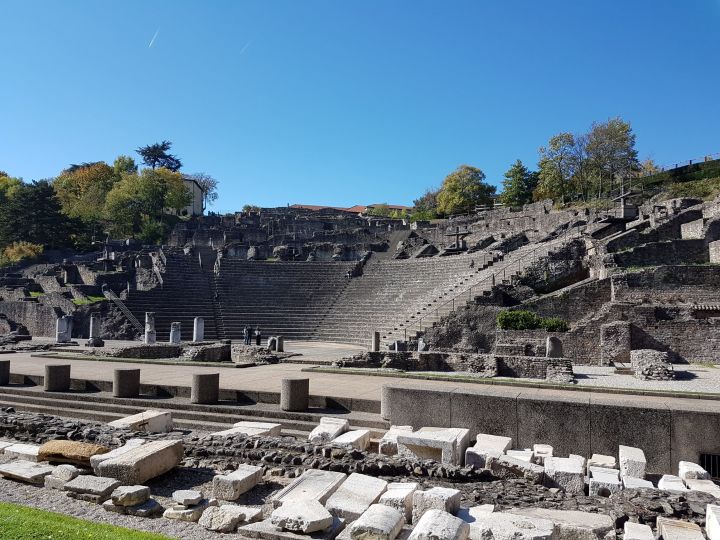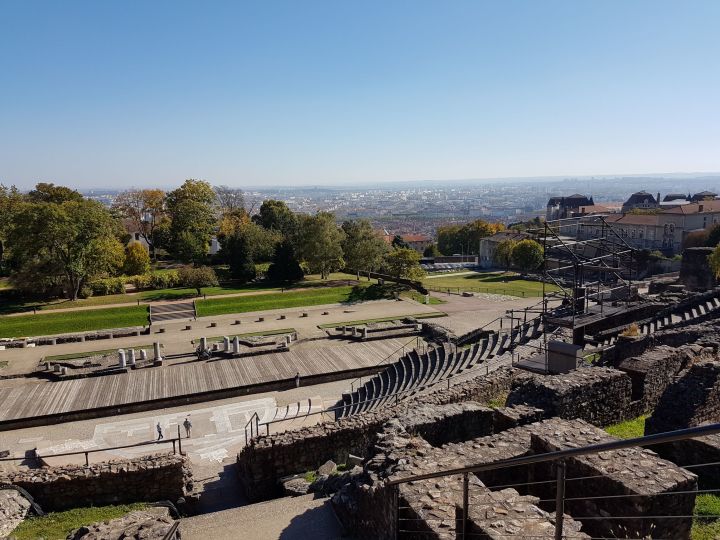 I suggest you go see all those places in the Old Lyon. Depending on your schedule, I think it would take you around half a day.
If you have time, and if you're a foodie, I also suggest you try one the "bouchon lyonnais" (typical Lyon restaurants with terrace, mainly located in the Old Lyon), as it will give you the occasion to taste some of the finest typical dishes of Lyon (if you like cheese, I suggest you order some Cervelle de Canut). It's easy to spot them since they all have terraces, and you can check the menu in front of the restaurant or just ask to the staff.
There are plenty of "bouchons" (and I can't point to any favorite one since I liked all the "bouchons" I tried), but I am sure you will be happy with the one you will choose. I suggest you go there for dinner (the area is lively, pleasant, and beautiful at night), should you decide to try.
One of the places I like to take friends who want to explore Lyon is Rue de la République, which is the main shopping street of Lyon. This street is a pedestrian area that connects Bellecours, Cordeliers, and Hôtel de Ville (subway stations).
The entire walk takes about 30 to 40 minutes if you take your time to have a look in the small shops and wander in adjacent alleys. The street also belongs to a zone classified as World Heritage Site by the UNESCO, so you can also admire the beautiful architecture while walking.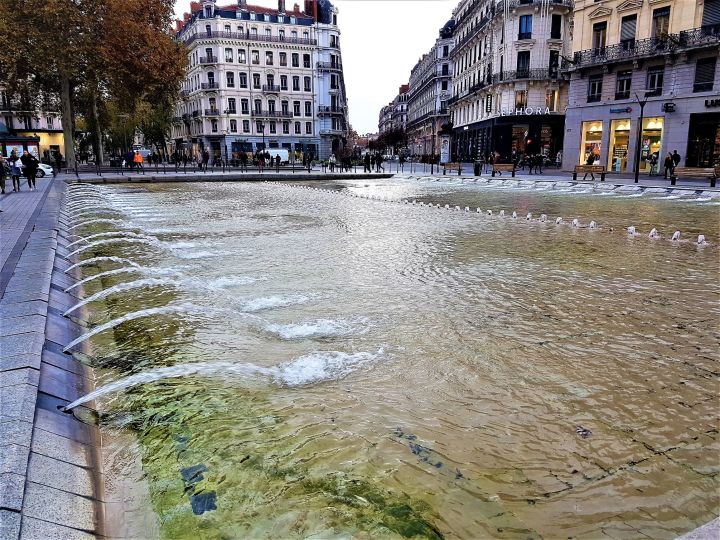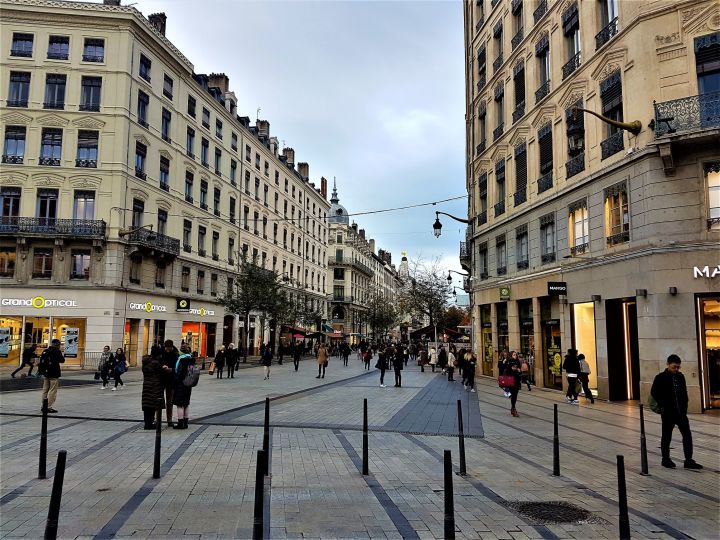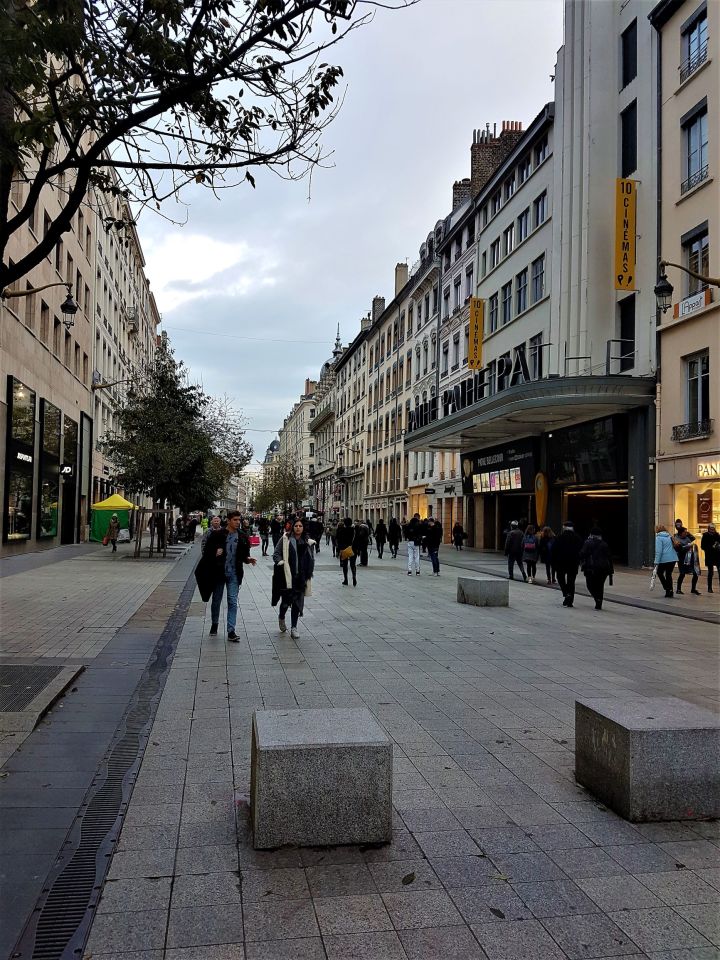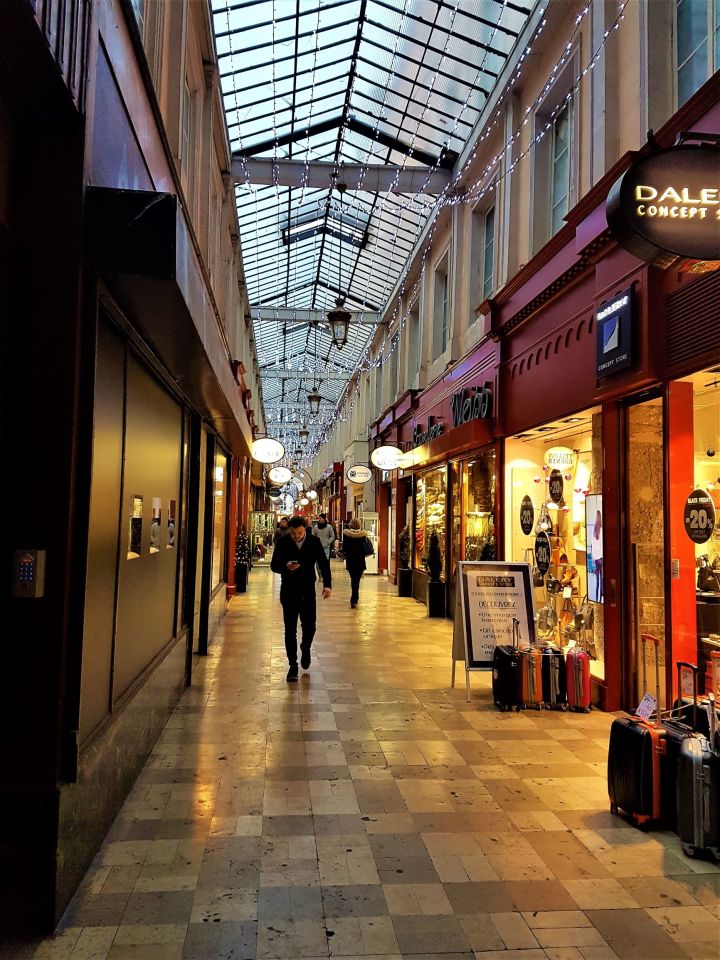 At the end of the walk, you can visit the Museum of Fine Arts of Lyon and the Lyon Opéra Nouvel, if you feel like it (Place des Terreaux, near Hôtel de Ville subway station).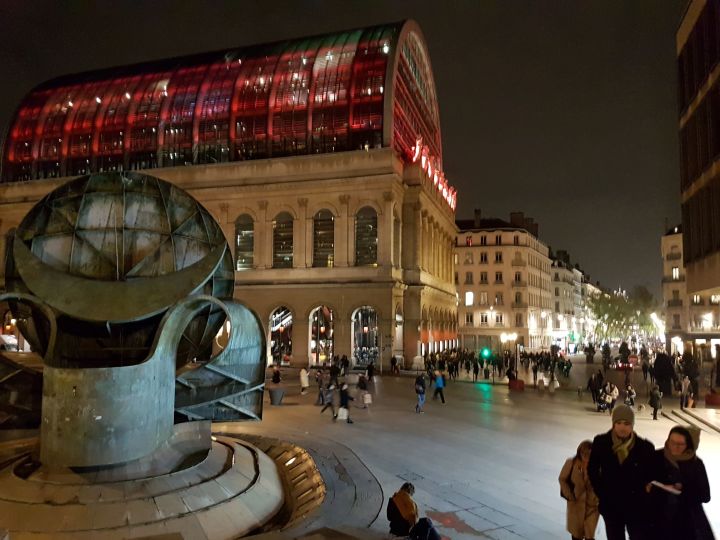 Other places worth checking are the Confluence giant Shopping Center and the Musée des Confluences (science center and anthropology museum). It's a bit far away from the center, so I suggest you only go if you have enough time.
At the shopping center, while you have multiple shops and stores on the ground and first floor, the whole second floor is dedicated to restaurants and cafés with views of the river.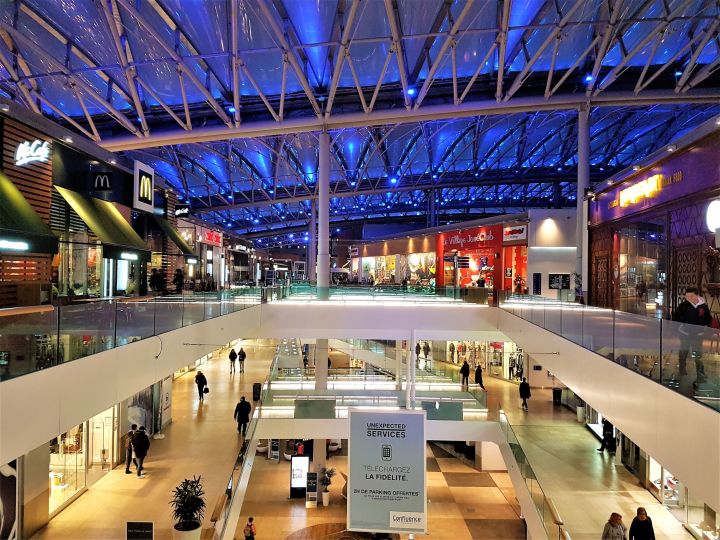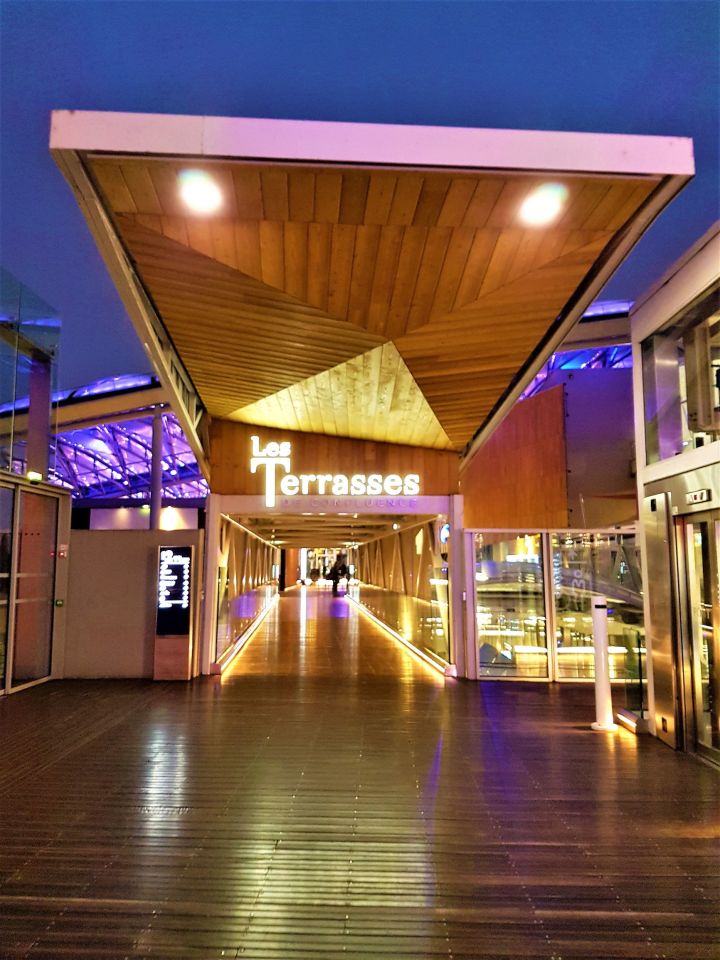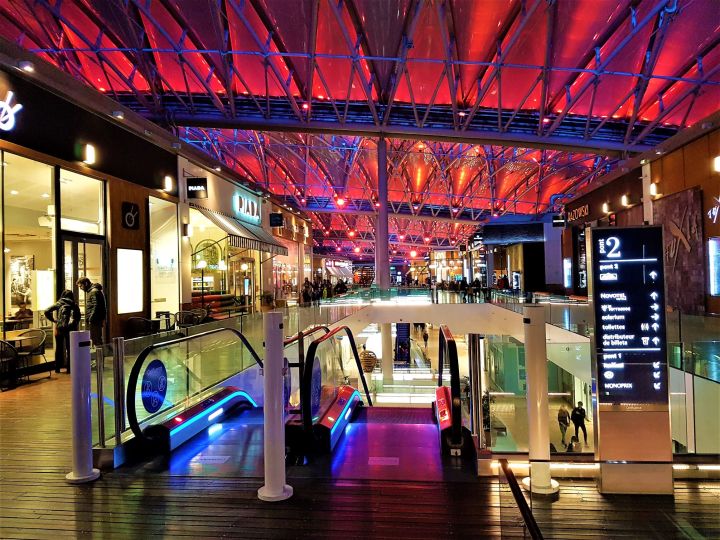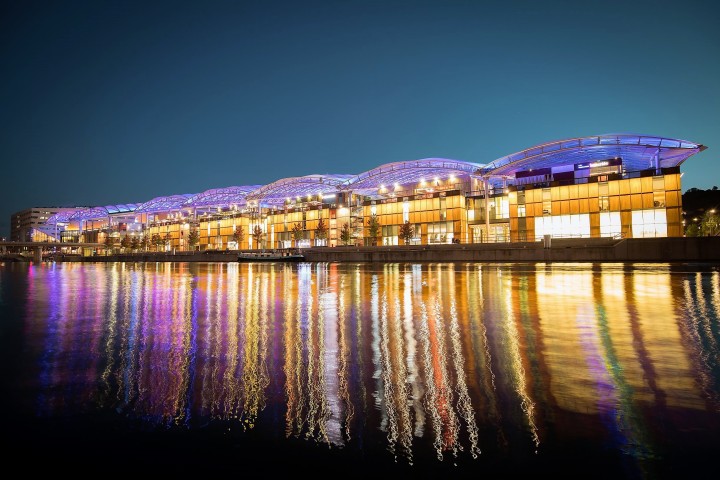 If you're not interested in shopping, you can just go to the museum, which is quite interesting (I have been to this museum once or twice with friends), and from the museum you can start a long walk along the Saône banks, from Confluence to Hôtel de Ville.
If you like beautiful landscapes and long walks by the river, it's a must-do.
With these suggestions, I think you will have plenty of things to see on one weekend. If you don't feel like going to some places I mentioned, I can suggest other places. Do let me know if you want more suggestions (monuments, museums, etc.). If my descriptions were lacking details, do not hesitate to send me your questions!
europe

Flora Silver
Hello everyone, I'm Flora. I am passionate about storytelling, science-fiction, fantasy, horror, space, mysteries, personal and professional growth. I will be sharing personal and fictional stories with you. I hope you will enjoy them!
See all posts by Flora Silver →