The 10 Best Backpacking Packs for Your Next Trek
If you're an experienced backpacker, you know that choosing the right pack is pivotal to your adventure. That's why the best backpacking packs may be the difference between a great trek and a terrible one.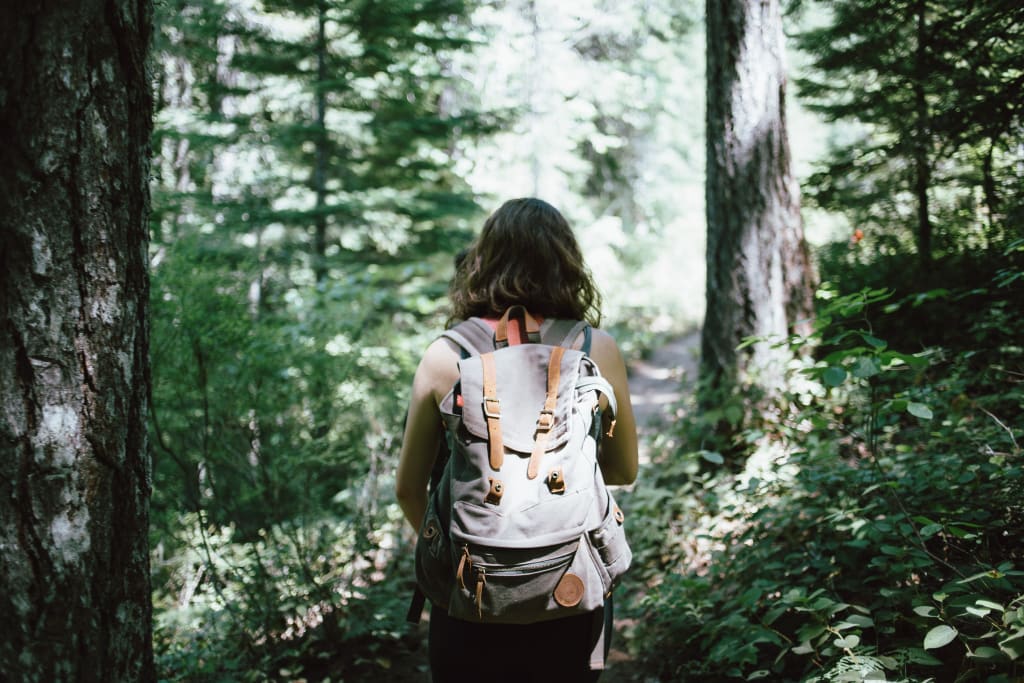 It should come as no surprise that choosing a good backpack is an integral aspect of backpacking, and yet so many people cheap out on their packs, much to the detriment of their trips. A good backpack can fit everything you need without being too bulky or adding additional weight. A good backpack should also be comfortable enough that you hardly notice the extra weight on your back. On the other hand, a cheaply-made or poorly-fitting backpack can completely ruin an otherwise promising trek. To help you avoid that mistake, bringing comfortable and functional backpacking packs on your trip will ensure you can fully enjoy the experience.
Every backpacker knows that the most important backpacking tips from experts is owning a comfortable pack. The usefulness and additional features of a backpack are only useful if you actually want to wear the thing. If a backpack isn't comfortable, it doesn't matter how many pockets it has or whether or not it's hydration compatible. This idea was central to the development of the Atmos AG 65L, which features Anti-Gravity suspension, adjustable shoulder straps, and a Fit-On-The-Fly waist belt.
This all-season backpack packs a huge pack capacity (80 liters!) into a compact and lightweight backpack. Gregory Mountain Products has also included a number of useful features in this pack, such as a built-in rain cover and a hipbelt compartment, perfectly sized for a smartphone or GPS system. The hipbelt compartment also features a special weather-resistant zipper, adding to the elements-resistant features of this functional pack.
There are two major camps when it comes to backpacking packs. One camp loads the packs up with as many experimental and high-tech features as a single bag can handle. Patagonia's Cragsmith 45L backpack is firmly in the other camp. Featuring a slick, no-frills design, the Cragsmith 45L includes heavy padding for your back and simple top closures for your gear—and not much else.
Thule's Versant 70L backpack is one of the most versatile backpacking packs on the market. It features a non-obtrusive StormGuard system, which includes a waterproof bottom liner along with a partial rain cover that doesn't restrict your quick access to side pockets. The top lid easily converts into a sling for use on summit hikes.
This ultralight multi-day pack by Granite Gear is the ideal pack for backpackers who need to minimize weight over the course of an extended trek. Granite Gear packs feature a patent-pending hipbelt design, as well as a removable lid and frame, allowing you to reduce the weight even further. This pack also comes in three different torso length options, allowing you to find the perfect fit for your body and your needs.
True to its name, Deuter's Aircontact Lite is one of the most breathable backpacking packs on the market thanks to its unique brand of padding, which is constructed of an open-cell, hollow-chamber foam that encourages ventilation. The "65+10" designation refers to the inclusion of an extendable 10L pack collar, a piece of absolutely essential backpacking equipment which allows for a much-needed volume expansion when you decided to extend your backpacking trip by an extra day.
The Bora AR 63L backpack by Arc'teryx is far from the cheapest pack on this list, but it is well worth the extra cash. This pack is designed to go anywhere with you and do anything you need it to. It's small and light enough for convenience on a short weekend trip, but it also has the capacity to hold up during an eight or nine day extended excursion. The Bora AR also comes with a slew of highly advanced features, including GridLock shoulder straps, a RotoGlide waist belt, and a thermo-molded, ventilated frame sheet.
One of the largest backpacking packs on this list, Osprey's Aether AG 70 is the caliber of pack you need if you're a heavy-duty backpacker preparing for an extra long trek. The Aether AG features a sprung mesh lumbar area and formidable load bars to help evenly distribute the weight and lessen the strain of carrying the heavy loads that the pack allows. This pack also has a number of additional features including an integrated rain cover, compression straps, and a Stow-on-the-Go trekking pole attachment.
The Banchee is the standard-setting backpack produced by The North Face: one of the leading outdoors manufacturers in the world. This functional and efficient backpack combines many of the best features from other top backpacking packs, such as an OptiFit suspension system to customize the pack's fit, ventilated padding for breathability, and zippered tool keepers. This pack contains a total of eight pockets, including a massive central pocket, a breathable "beavertail" pocket for wet gear, and a sleeping bag divider.
Kelty's Coyote 65 backpack is one of the more simple and functional backpacking packs, ideal for shorter, milder excursions. Its PerfectFIT on-body adjustment system offers one-size-fits-all versatility, and its other features are bountiful. With an optimal carry weight of 40-60 pounds, this pack can fit everything you need for an enjoyable trek. The pack's Dual LightBeam aluminum stays help distribute and manage that load and lessen its toll on your back. Other compartments include a sleeping bag pocket, zippered side pockets, and a top lid that converts to a sling pack, giving you incentive to try this pack out immediately and all-the-more reasons to go backpacking alone. You have to test the product out, don't you?