Tel Aviv, the only softness here is the sand on the beach.
3 days in Tel Aviv, is 3 too many.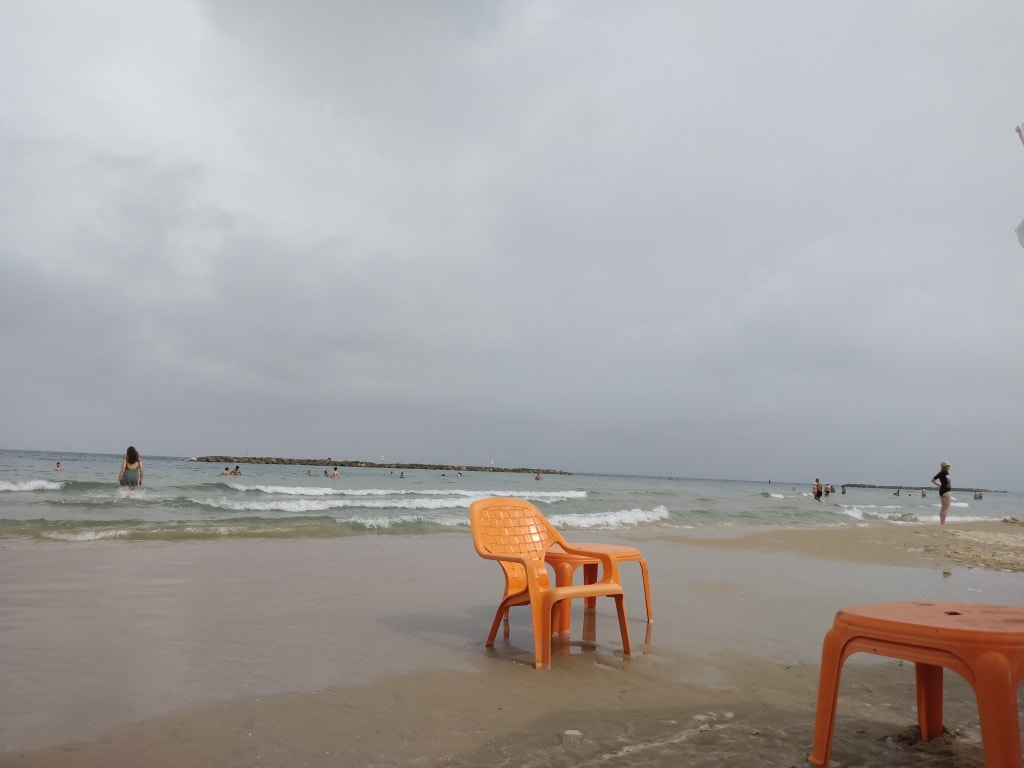 The other day I told my sister I feel like when Elizabeth Gilbert went from ¨I just had the best time in Italy, and now I am lost again¨.
Of course, that was not a direct quote, but it sums up how I felt.
¨I just had the best time in Colombia, and now I am lost again¨
My sister went on to ask if I was in my eating phase; I said I thought I was entering the prayer stage. As in, I pray I do not die from heat exhaustion.
Yesterday it was 41 degrees.
After being in such a warm and loving country for over two years, I have entered a place that is the complete opposite of what I have just experienced.
In Colombia, the people make it a beautiful place to be every day, and being surrounded by nature, I was spoiled. It was not perfect either, but closer than most.
Entering into a culture that I do not understand, a language that I do not understand, and a country that you would think with the hot climate would be more open, it is not.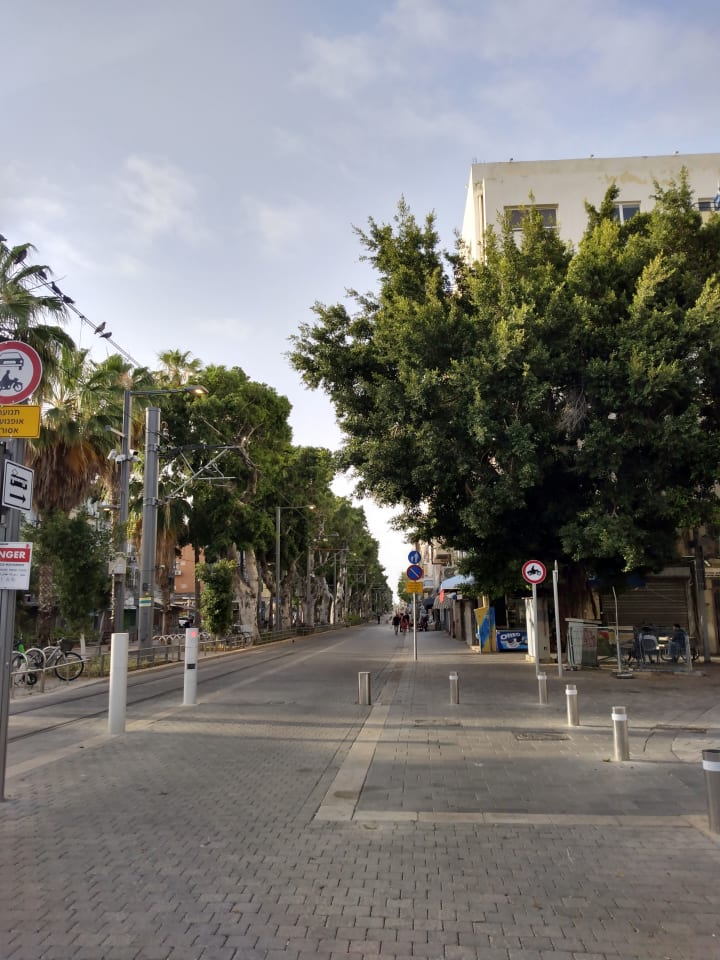 Did you know that Tel Aviv is a tourist hot spot?
No, me either, I mean, maybe you did know, but I had no clue. I booked into a party hostel for one reason, it was the cheapest hostel I could find, and it is still 25$ for a bed.
I also pray I can survive Israel on my struggling artist/writer's salary. So I may be praying a lot in Jerusalem tomorrow.
Should I start with what I like about Tel Aviv?
Dont worry; it's a short list. It is a bustling city; everyone is outside running, walking, and riding those scooters and bicycles.
Adding pray I do not get hit by a scooter to my list of prayers.
I have almost gotten run over about a hundred times. There is a dedicated area for scooters, but to walk, you must cross over the bike/scoot lane; they fly by but don't worry. They will yell and honk at you to get out of the way.
Should I go on to the list of things I do not like here?
Well, the rest of it. I love that everyone is so active, but the people are rude, unfriendly, unkind, helpful, and not welcoming. As well as, I do not like to see what the fuss is about the food here.
There are very few fresh veggies and fruits, and they cost an arm and a leg. I did have a good falafel today from a man who said ¨I put falafel, salad here; you sit there¨ and pointed across the street.
I sat out front of his store and ate; he stared at me like I was breaking all the laws of eating in Israel. I did not care.
This morning, I ordered an iced latte, I was still looking for my money to pay, and she slammed down a frozen premade something and said here. I was taking too long to get my money out.
I have realized a few things. First, I do not enjoy the desert; it's brown and gray. Second, I do not want to be rushed to order or to eat, and I will never live in a first-world country ever again; this may be my last one to visit as well.
Everything is so robotic; most people care about making money and returning to their phones. The longer I am out of the US and away from the first-world mechanical monotony, the more I dislike it.
I hate using my credit card; I enjoy paying with cash. Also, everyone here is messing with their smartwatches and zipping around on their scooters. I do not even have wifi on my phone or own a watch. I prefer to stroll along the roads and beaches while looking around, enjoying the views.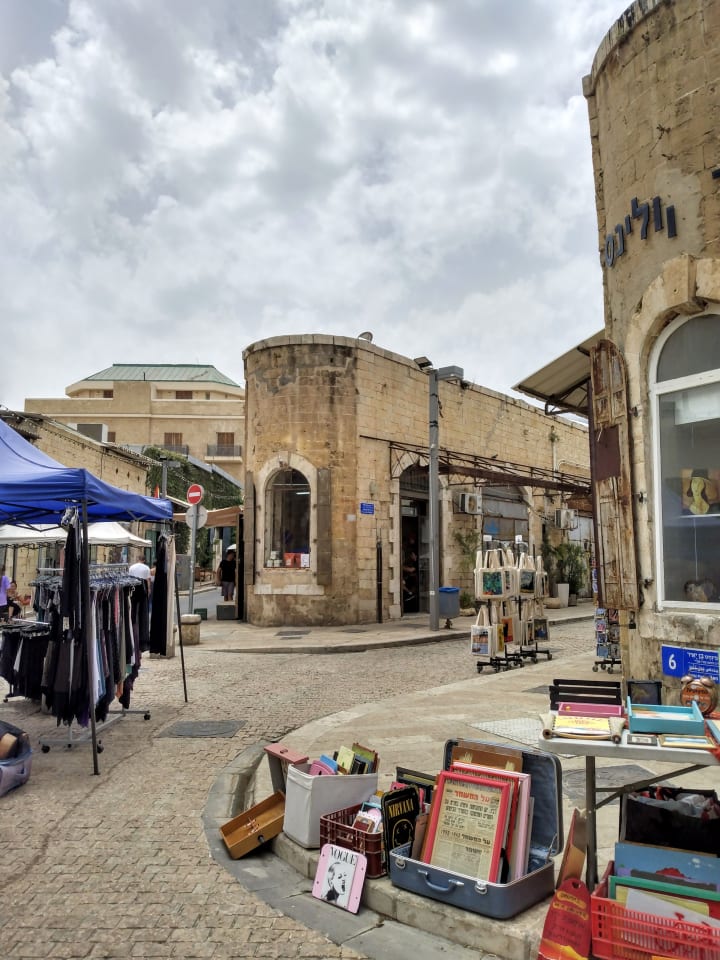 Most people only come to Tel Aviv to party, at least everyone in my hostel, except for the Christian missionary who is also in bed early like me. So I'm not particularly eager to party; I am shocked at how many people are here.
Yesterday I attempted to go to one of the other things to do here, the Carmel Market. However, I had my card to ride the bus; the guy at the hostel said it was easy, I got on the bus, and it went the wrong way.
I stayed on the bus for about 30 minutes before I got off and returned to the hotel. The buses stopped running at 1 or 2 on Friday, and it was 1230. I did not want to be stuck in the 40-degree heat and no public transportation.
So today, we walked to the market; it was closed.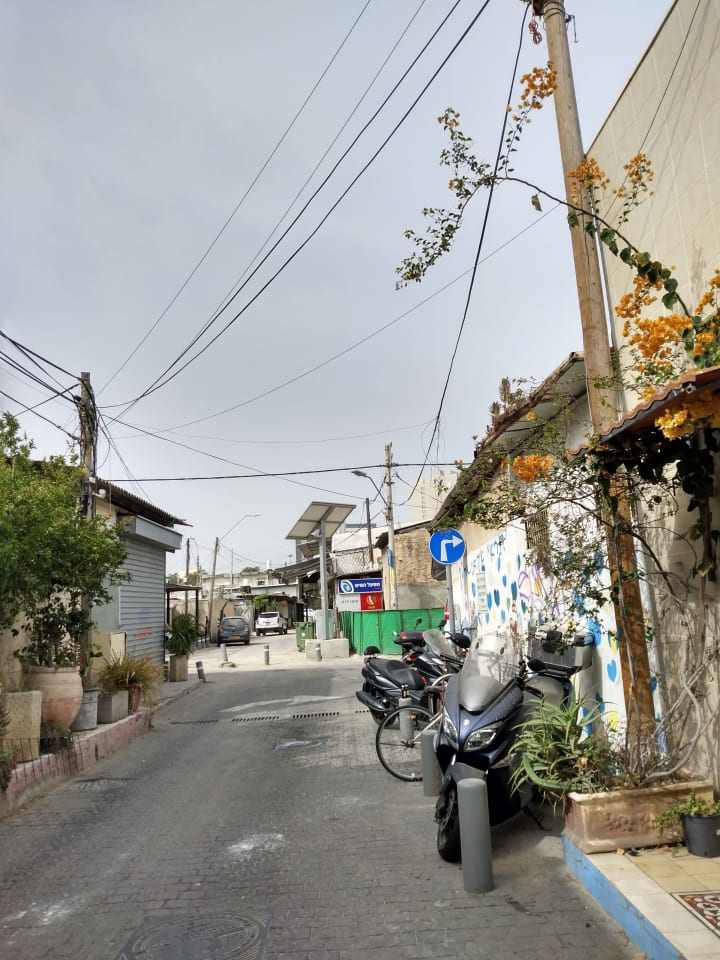 Tel Aviv does have a beach and a ton of outdoor workout areas which is nice. I wish I liked the beach, I did meet a nice girl in the hostel, and we went to the beach today, but I can only lay on the beach for so long, and I am ready to leave.
We sat down in chairs and after about 30 minutes someone came up and asked us if we had a ticket we said no, and instead of him explaining we need to pay to sit there, he looked at us and shook his shoulders as if to say to leave.
We saw no where to pay, and he was no help. We went and sat on the sand.
We walked around an area called Jaffa which is old and historical, looking which is beautiful, but just a big market to sell things.
No street dogs, no homeless people, and the city is spotless. A bit devoid of character. A big city that could be anywhere in the world. Tomorrow I leave for Jerusalem; I feel it will be more enjoyable.
About the Creator
I quit the rat race after working as a nurse for 16 years. I now write online and live abroad, currently Nomading, as I search for my forever home. Personal Stories, Travel and History
Reader insights
Be the first to share your insights about this piece.
Add your insights