Sydney Vs Melbourne : Where to Spend Xmas and New Year?
Still wondering which to pick between Sydney and Melbourne to spend the final days of the year? Then this article might ease up your decision!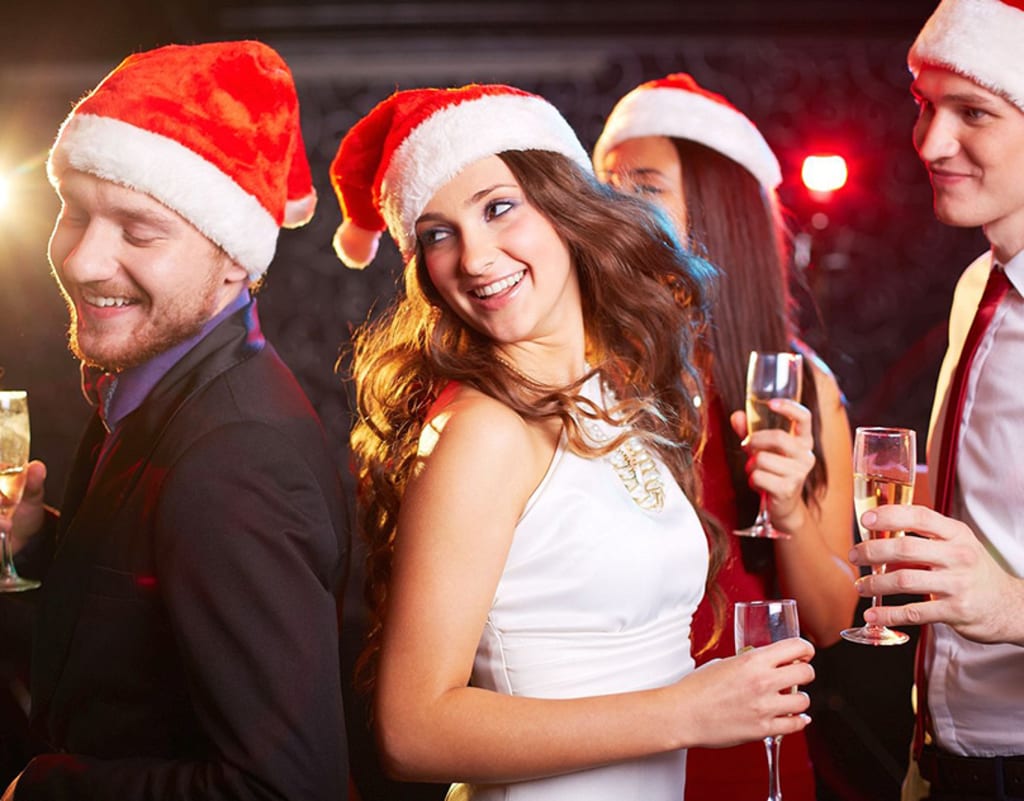 We may not have a white Christmas like our friends up there in the Northern Hemisphere, but we do make up for the snow with our traditional backyard BBQS, festive lights, summer markets, special holiday lunches, and Xmas wonderlands.
Now, some of us might be in the process of choosing between the many vibrant cities in the country to spend the special days of Xmas and New Year.
We have gone a step ahead and shortlisted two of the greatest cities in the country - Sydney and Melbourne. If you're split between these two, we've got the 'what's and when's' to ease your decision – so sit back with your cup of coffee and read along.
Sydney Streets lighting it up
If there's someone who looks forward to the festive season way before anyone else, it's the little ones. And both our cities are pretty much even when it comes to putting up a good show for the most wonderful time of the year.
Sydney does a pretty good job of transforming the entire city into a wonderland of kaleidoscopic colours, lights and trees. See your kids' eyes 'light up' by visiting places like Darling Harbour and The Rocks, where they up the ante every year with dazzling light installations and special holiday displays.
Melbourne's light trails
The iconic facade of Melbourne Town hall gets a huge makeover with four enchanting colour treatments – don't miss out on the reindeers, penguins, koalas, nutcracker soldiers, and flower beds that stand guard to the building. The Adventure Park of Wallington also celebrates all things Xmas with a staggering three million lights stretched over a 1.5km trail! We're talking 3-D projections, immersive installations and a whole dozen of new additions!
Few major crowd-pullers in Sydney
Whether you're travelling by yourself, with your main squeeze, or with your closest friends or family, Sydney knows a thing or two about keeping you busy and in high spirits during the final weeks of the year.
The jolliest time of the year is also the time when most corporations go along with their annual office parties and EOFY functions. Christmas party harbour cruises in Sydney turn the spotlight on for being the perfect venues for such events, especially the premium glass boats. These premium Christmas party cruises on Sydney Harbour can also be the ultimate alternative to regular dinners or lunches with family, and they're right in the heart of the city too, so be sure to give these a go!
Force to be reckoned with
While Melbourne is known to be a league above Sydney when it comes to culture & arts, Sydney also has its fair share of theatres and performance events this December. Carmen on Cockatoo Island, Candlelight in the Sydney Masonic Centre, and Come From Away at the Theatre Royal are some of the major crowd-pullers for this year. Legendary hip-hop artist Kendrick Lamar is also making his way to 'The Emerald City' for his 'The Big Steppers' tour of Australia.
Groovy last couple of days
Melbourne is renowned to be the holiday headquarters of Australia with heaps of fun-filled activities, events and markets coming up one by one in the coming weeks. One of the city's major mainstays this year is the much-loved Beyond The Valley Festival which will return with a massive lineup – Nelly Furtado, Denzel Curry, Flight facilities, Vera Blue, Lime Cordiale and plenty more.
Ibiza-like
For a taste of the Ibiza archipelago, The OG floating bar, Arbory Afloat is where you ought to be this summer. The famous 69-metre space on the Yarra is set to have its dreamiest design yet, and the food will majorly focus on the simple and flavourful ingredients inspired from the Balearic Islands. You simply don't want to miss this one!
This brief article has only shed light on a few of the many things happening in both the cities.
Stay tuned for part two to learn more about what's to unfold!
Reader insights
Be the first to share your insights about this piece.
Add your insights