Sydney Vs London: The What-Why Blog You Need
Here's my viewpoint on the age-old question: Sydney or London? Which city can be your next home?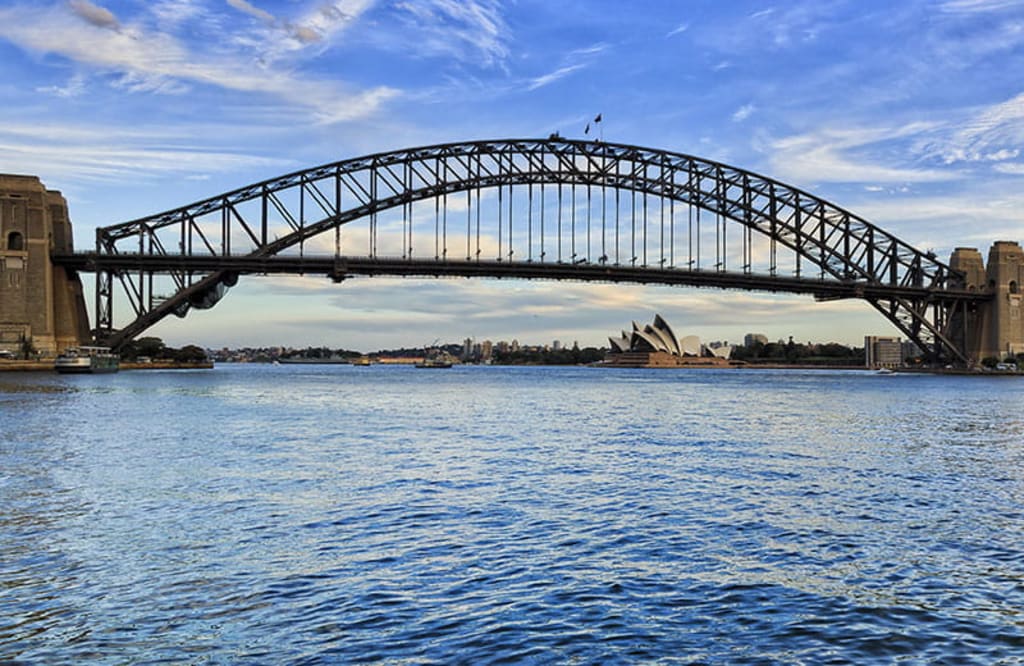 It's been a minute since I've done one of these. If you're reading this, you're probably thinking of moving, or planning a much-needed getaway to either one of these major cities. Sydney and London, both are unquestionably two of the world's greatest cities, but if you had to pick one to spend your valuable time, where would you go?
My brief stint in London in 2009 made me fall in love with the city, but after moving to Sydney during the fall of 2011, I found new horizons in both comfort and freedom.
So without holding much back, here are some of the main differences, similarities, few observations and reasons why one can be preferred over the other.
Balancing the book
First things first, who drains your wallet faster? The answer might be surprising to some. While Sydney is renowned across the planet as one of the most luxurious cities, I personally found it more expensive to live in 'The Smoke'. Transport, eating out, and gas can empty your pockets in the blink of an eye, but when it comes to renting out a place, shopping & clothes, Sydney takes a much greater toll.
On a side note, I was able to save better in Sydney, because during weekends I was out at the beach or hiking through bush trails – which helped enormously.
No arguments here
If there's anything for which I would press the 'Sydney' button instantly, it's for the food. We're talking about perfect blends of healthy and finger-lickin'. And from premium lunch cruises on Sydney Harbour to beachfront dining in Bondi, even the dining experiences are tenfold.
But what caught me by surprise was how the supermarkets were tiny in Sydney! This was majorly due to the fact that a large part of the Aussies prefer to cook from scratch rather than going with microwaved or processed foods!
Insider tip: For breathtaking views of 'The House and The Bridge', check out the famous Sydney dinner cruises. Not only will you see the city in a new light, but you'd also experience a one-of-a-kind dining with flavours from every corner of the planet!
Light vs Dark (literally)
Wherever you are, whichever corner in the planet you ought to be, if the weather ain't your friend, it's only a matter of time before you pack your bags and get going. Not many know this but the weather plays a huge role in your everyday mood, and makes a significant difference to your general well-being.
The winter in England is intense – you won't see the sun even if it's 4pm in the evening. You will feel like you're starring in a DC movie, but for everyday! It would really make you appreciate Sydney's all-round perfect weather, not to mention its warm sunshine.
Unmatched shindigs
London has the undisputed crown when it comes to pub life. If you back up ten years ago, Sydney's nightlife would have been a horrorshow, but in the last few years we have seen a major rise – now we have fewer restrictions and there are many classic pubs in and around the city. But it still wouldn't be a competition against the heritage, character, and elegance of an English pub. Basically, if you're all in for drinking in Sydney just stick to house parties, like the young lads.
Easy pick…for me
I'm not a fan of being in the middle of hundreds of people. And that's exactly how it is in London, even going on a hike is impossible without bumping into someone. And while Sydney is one of the most populous cities in Australia, you can still find a quiet, secluded spot during the weekend to be by yourself. I'd easily trade all the above just for this one!
Reader insights
Be the first to share your insights about this piece.
Add your insights